The day of their wedding had arrived, bringing with it a flurry of emotions and activity for Shawn & Jennifer. Their nerves and excitement were augmented by the fact that they currently live in Winnipeg but were getting married in Moose Jaw. In addition, Jennifer was also approximately 36 weeks pregnant! We were literally just a few weeks away from her due date. Travelling from Winnipeg for the wedding wasn't only the standard haul of clothes and wedding décor, but also items just in case the baby decided to come early! And along for the ride was their cat, Emerson. There was a lot for everyone to consider!
With all of that in the back of their minds, it wouldn't be surprising for the bride-to-be to be completely overwhelmed and stressed, but Jennifer handled it like a champ. She was able to not only expertly deal with everything asked of her, but to remain calm and excited for the primary reason for the day – getting to marry her best friend.
As the moment of their first look approached, Jennifer put the finishing touches on her hair and makeup. She got into her wedding dress and travelled to see her soon-to-be husband at McCaig Gardens. Shawn stood there sharply dressed in his uniform, eager to see Jen. He couldn't wait to see how she looked and knew the first thing he wanted to do was to just pull her in for a hug and kiss. Today would mark the beginning of their journey as husband and wife.
One of the special touches for their day was a ring attached to Jennifer's bouquet. This black onyx ring was both something old and something borrowed. This ring was a gift from her grandpa to her grandma on their 1st Christmas together in 1957. Jennifer's grandpa has since passed away, but what a beautiful way to incorporate his memory into this very day.
Any bride will tell you that the tule and multiple layers of a wedding dress are somehow magnets for all sorts of insects. No matter the efforts of the bride and bridesmaids, it seems there is very little you can do to avoid this. For Jen, she had a ladybug that seemed to follow her around all of her wedding day, hanging out in the layers of her dress. It is said that a ladybug is actually good luck on your wedding day or even that "ladybugs appear when angels are near". Shawn & Jennifer found comfort in this thought as they both had lost loved ones, who were now watching over them on this important day.
Two days later, as Shawn & Jennifer packed up their car to head home, a ladybug landed on their car seat that they had brought just in case for the baby. Again, here was their sign that their loved ones were not only watching over their wedding day but also over the little one that was soon to be born.
Shawn & Jennifer, we were so honoured to be part of your day and to capture these special moments for you. You two are so deeply in love with one another and we are so excited for this new journey you're embarking on. Not only as husband and wife but also as soon-to-be parents! Now that the wedding busyness has subsided, you can fully focus on preparing everything for that new little one! We will be praying for you both as you step into parenthood together.
xoxo
Cam & Courtney
(related: Shawn & Jennifer – Engagement)
{ Shawn & Jennifer – Fall Wedding 2022 }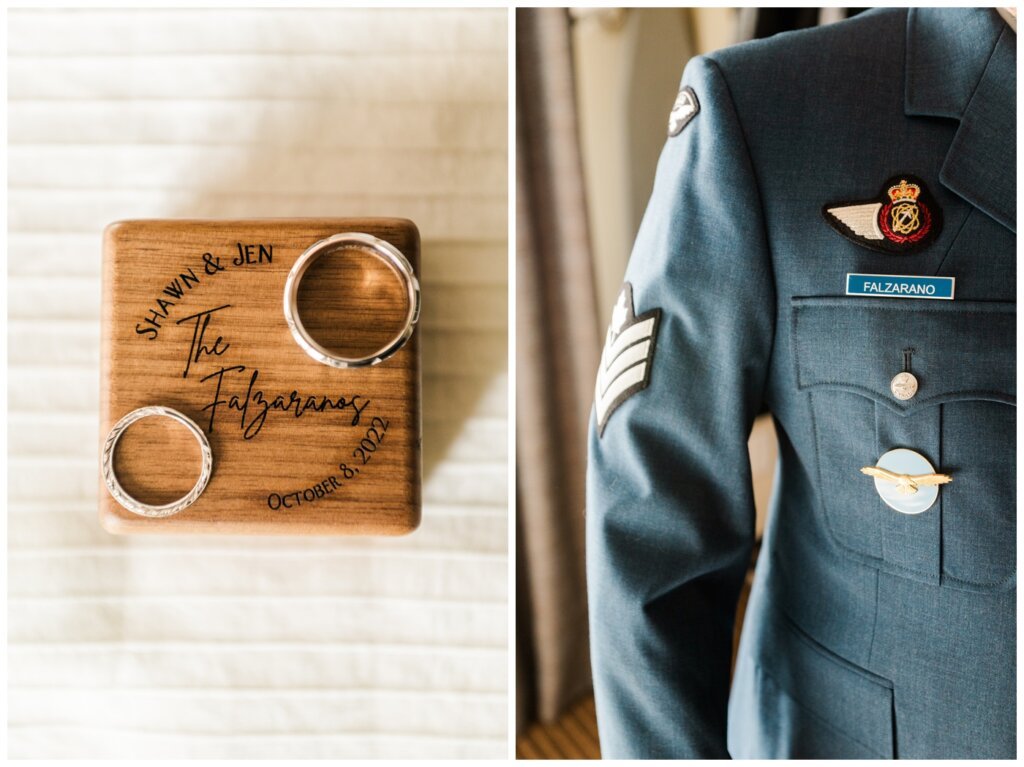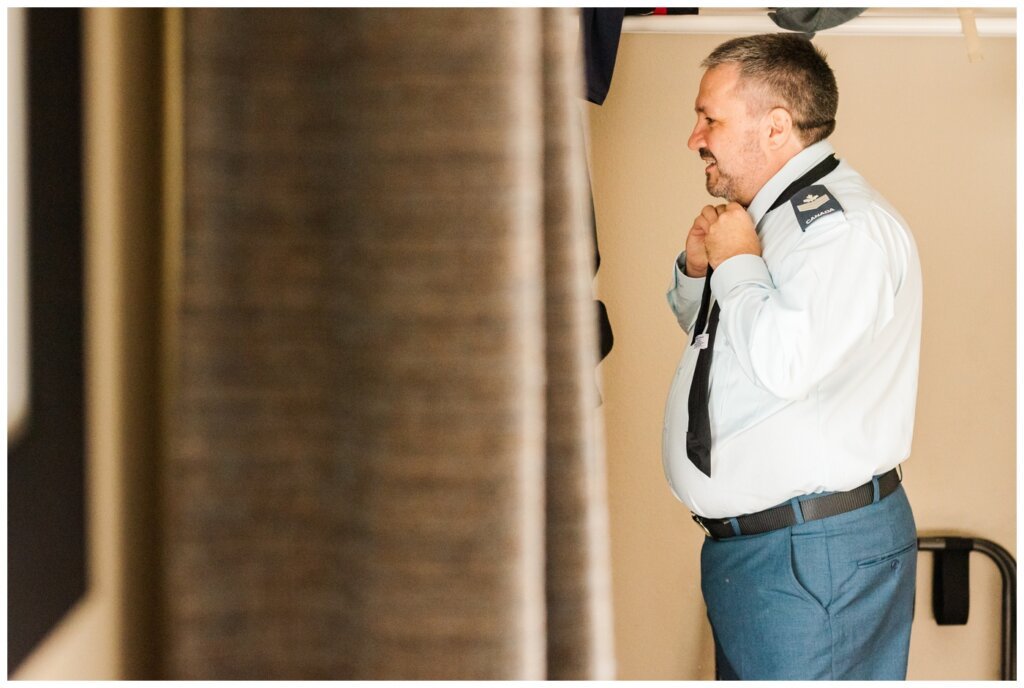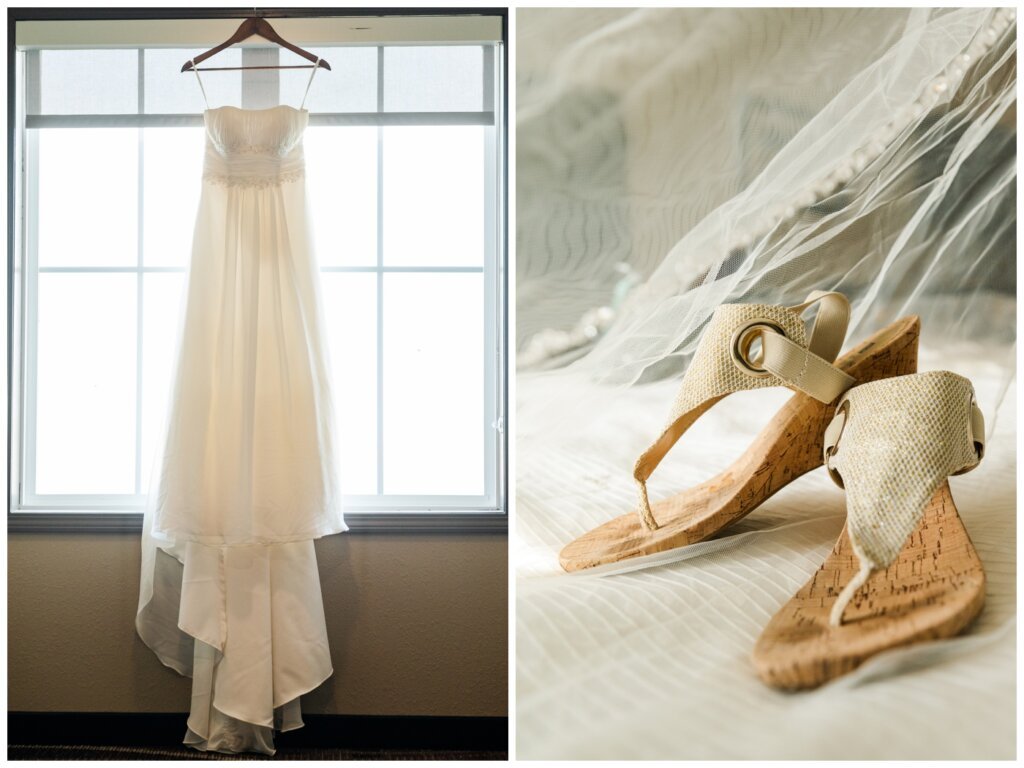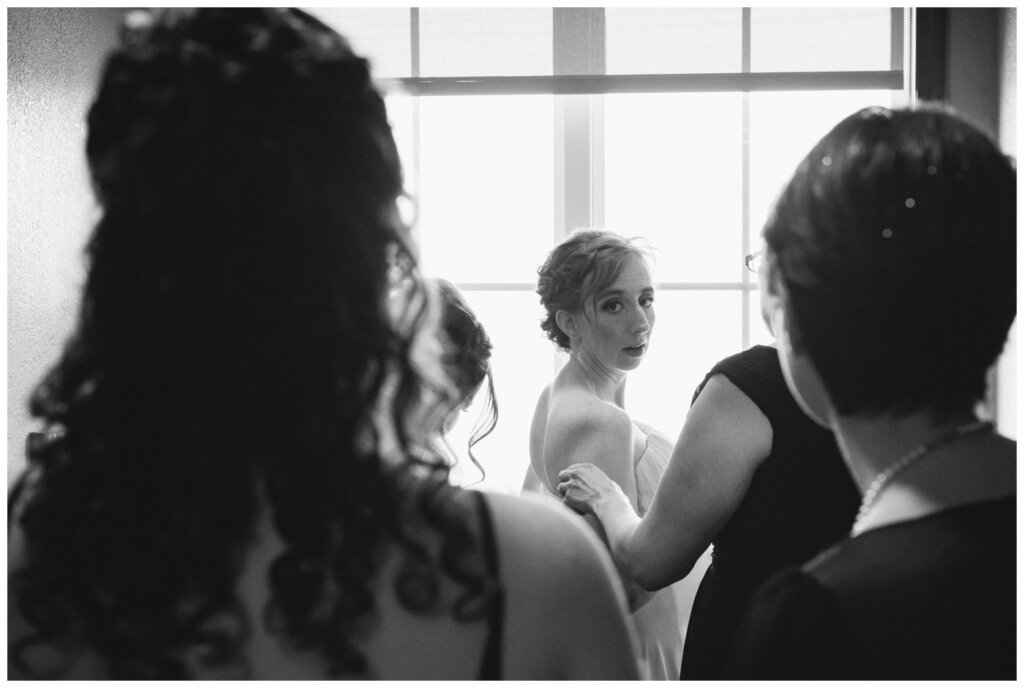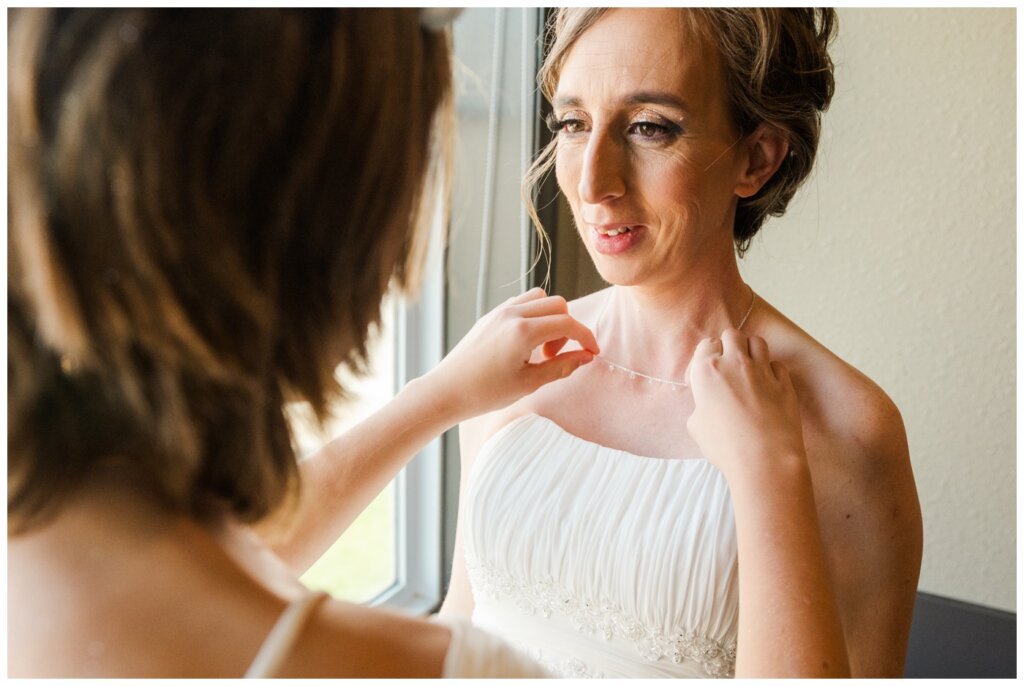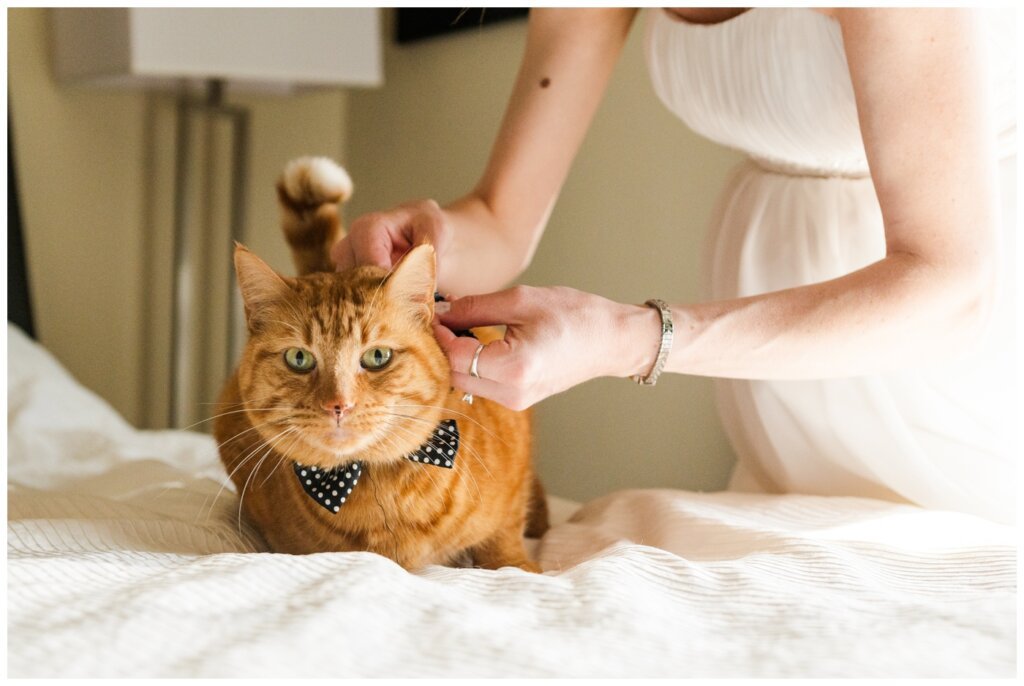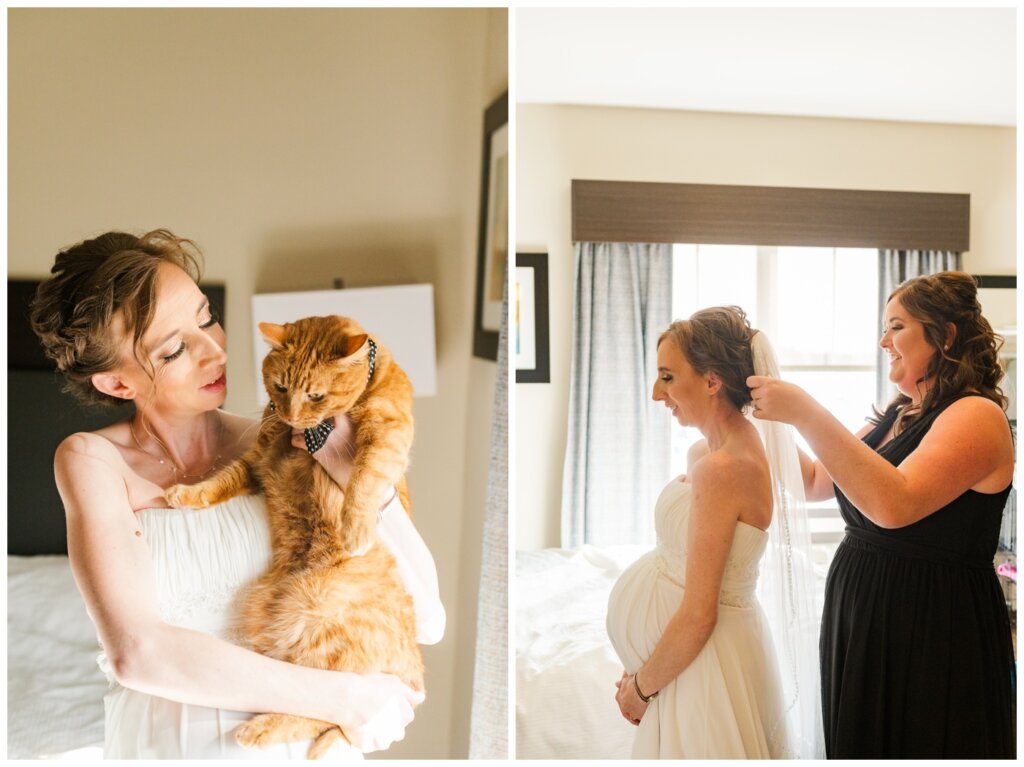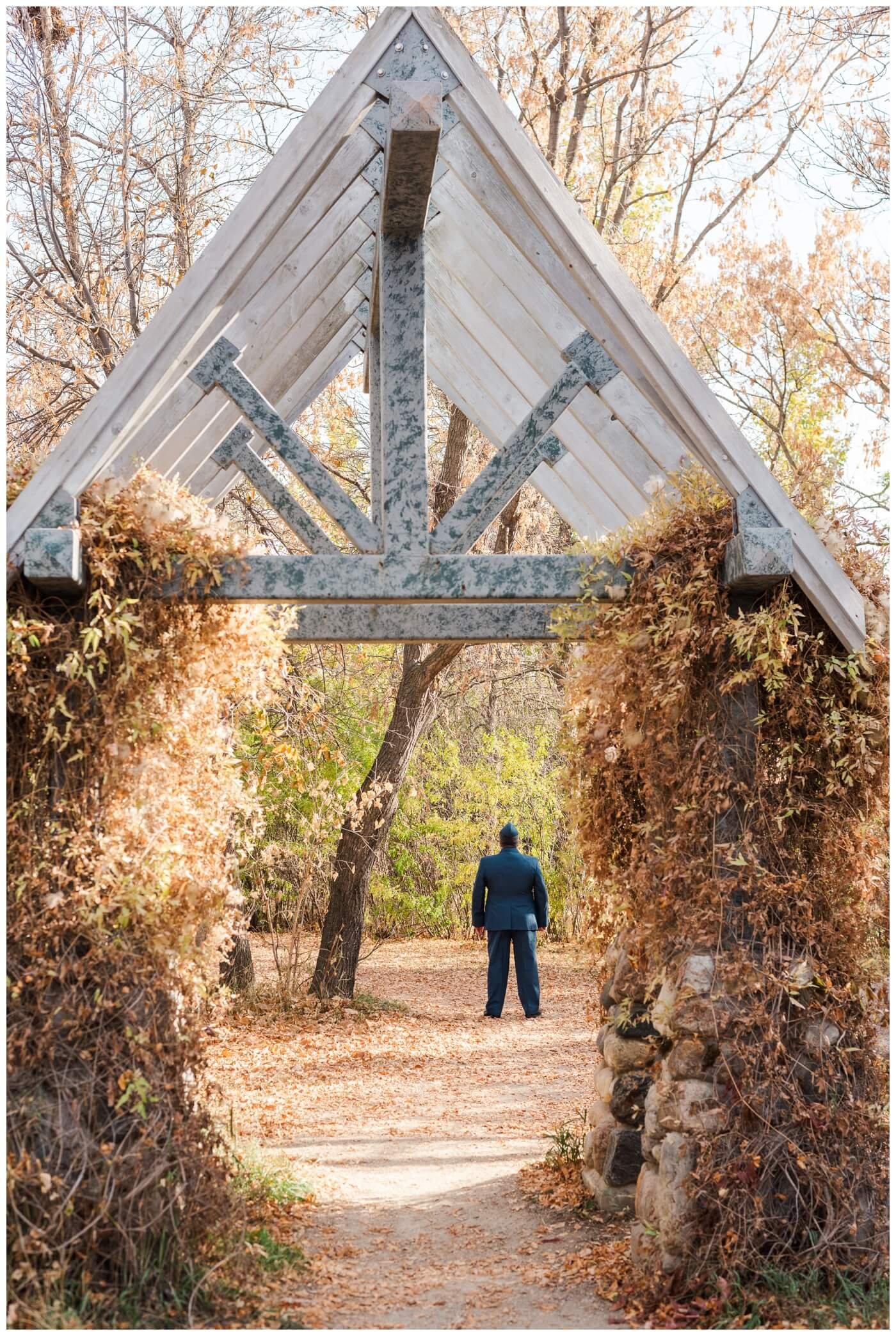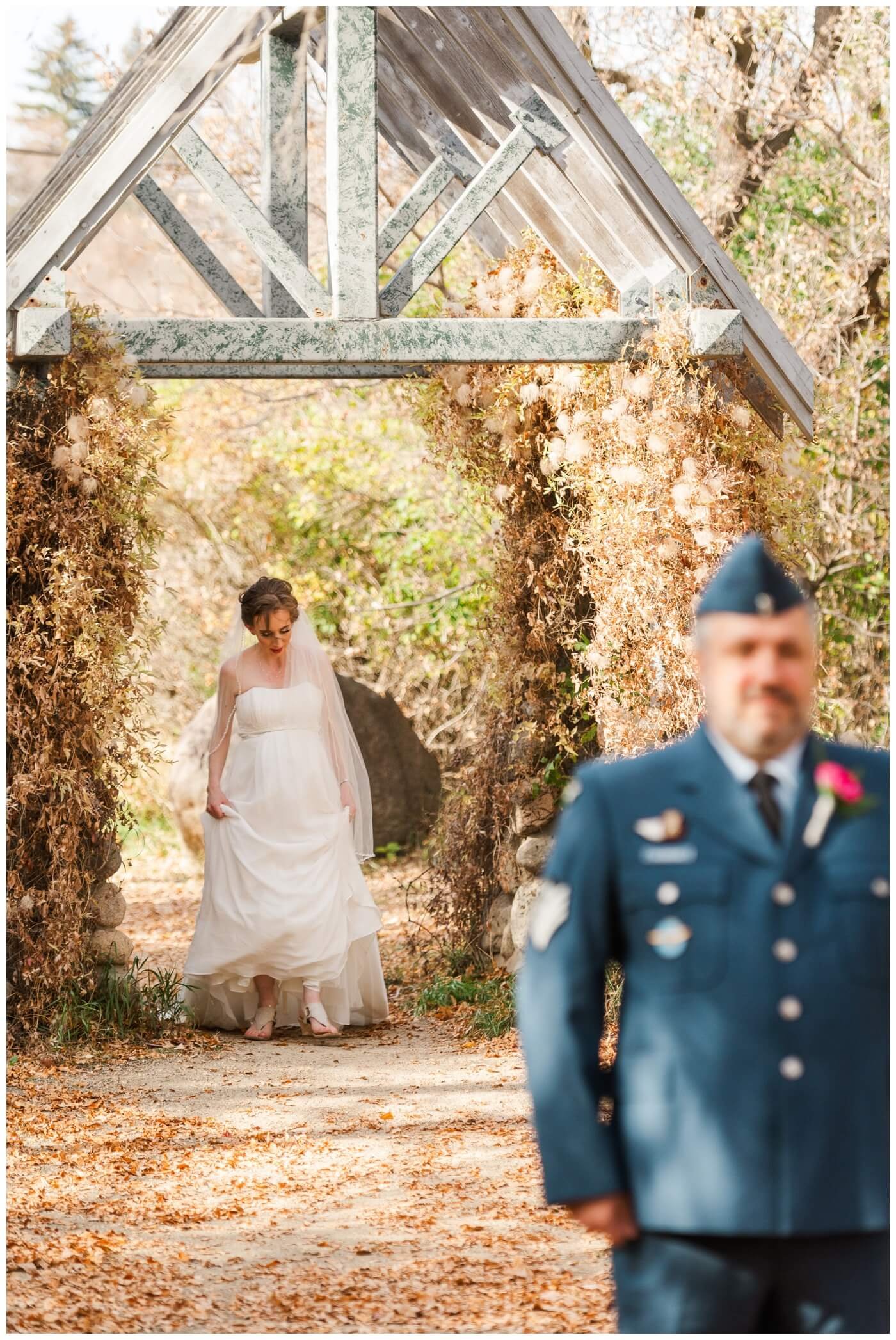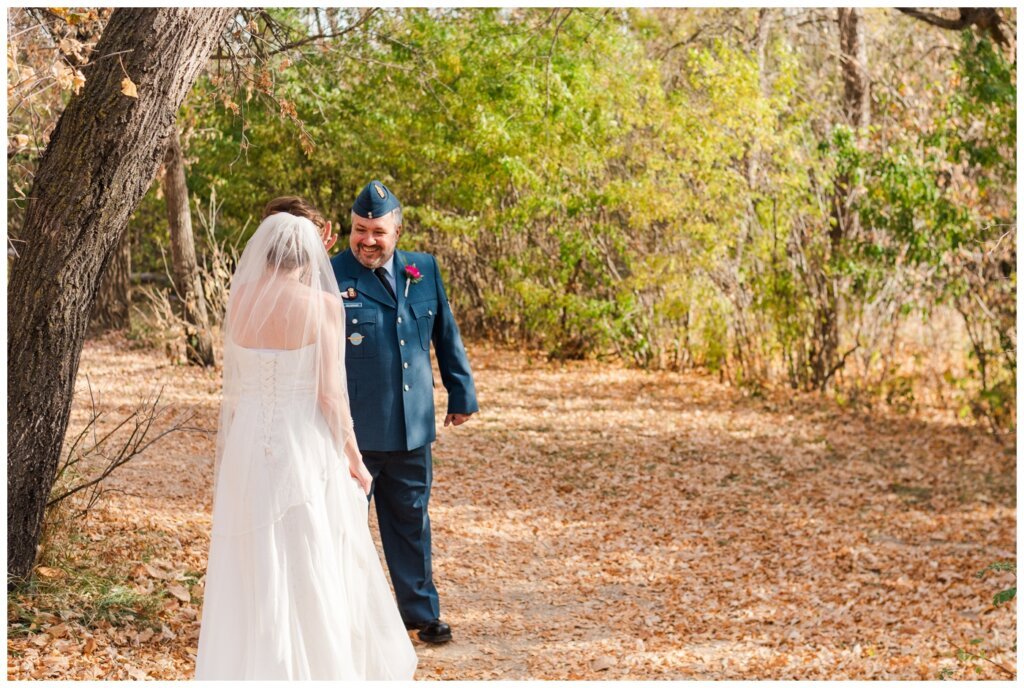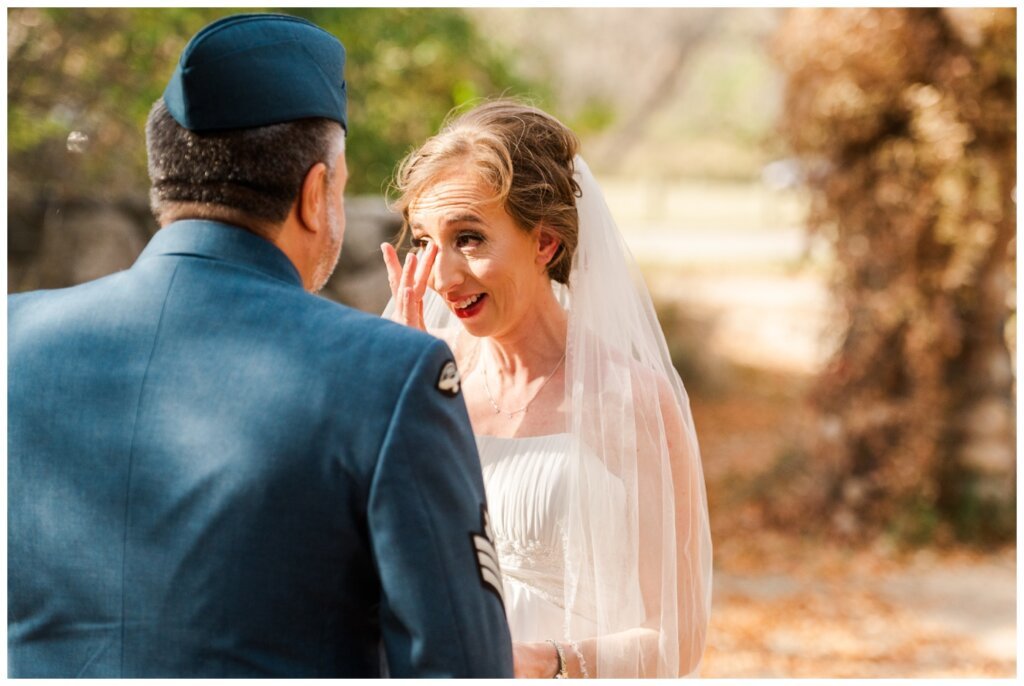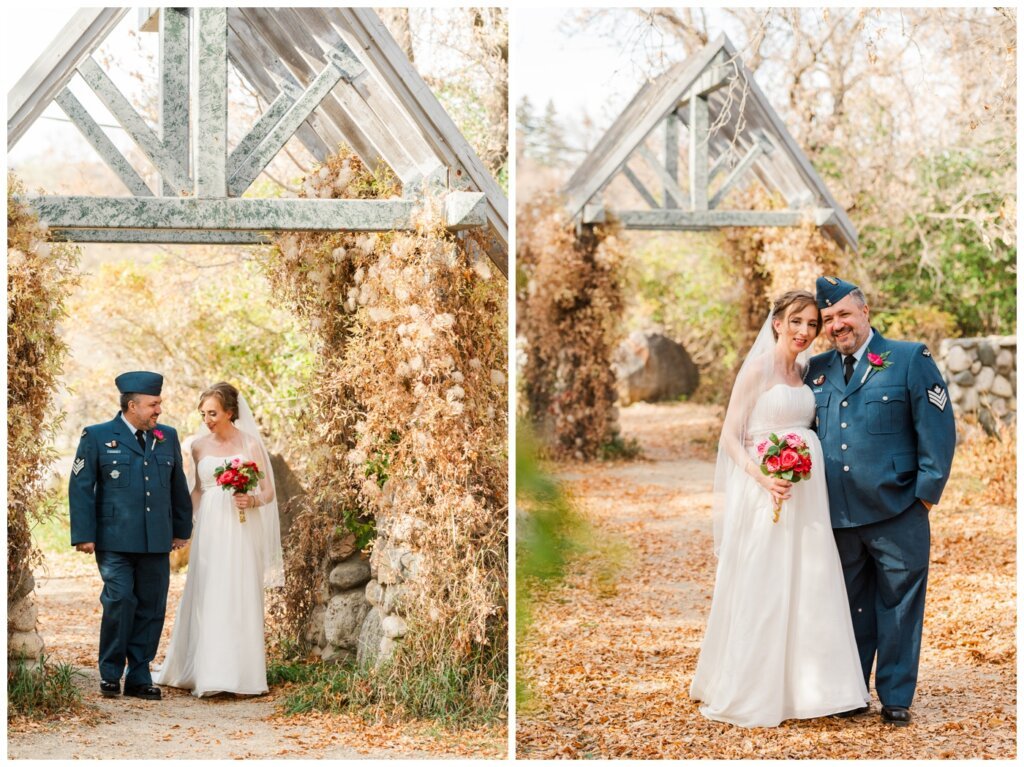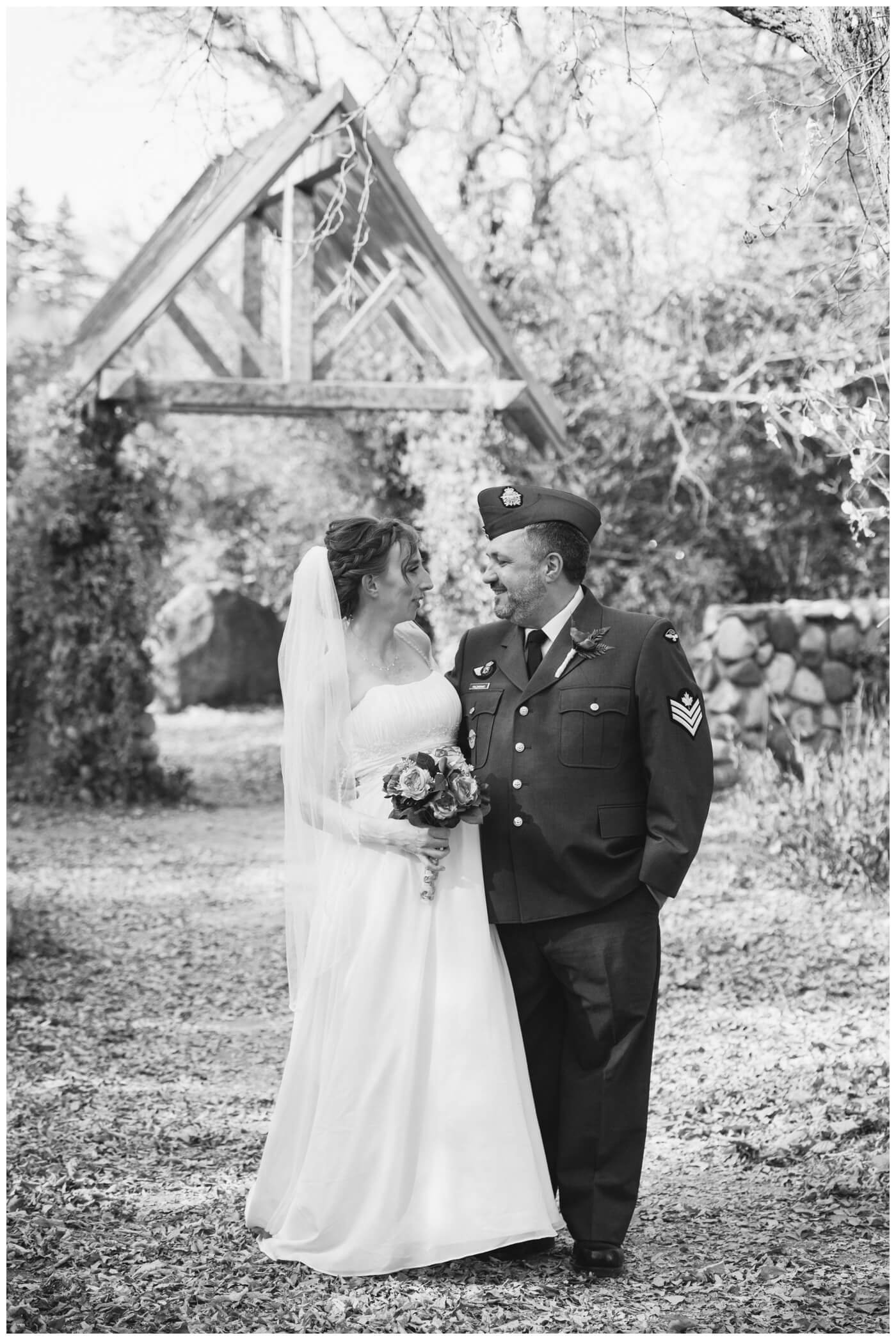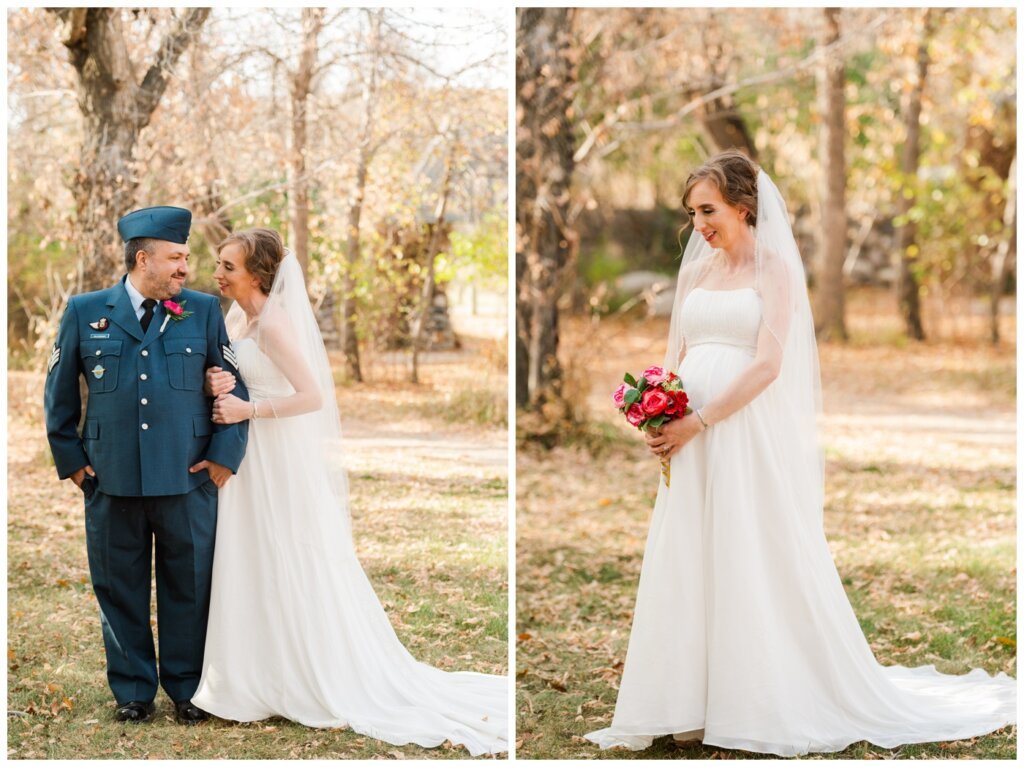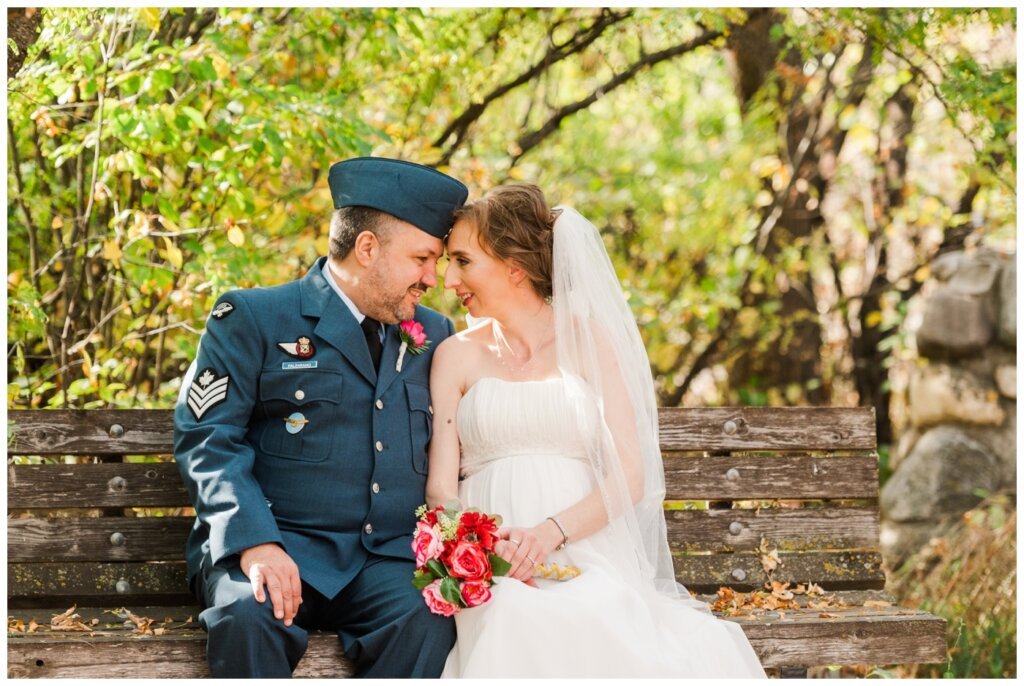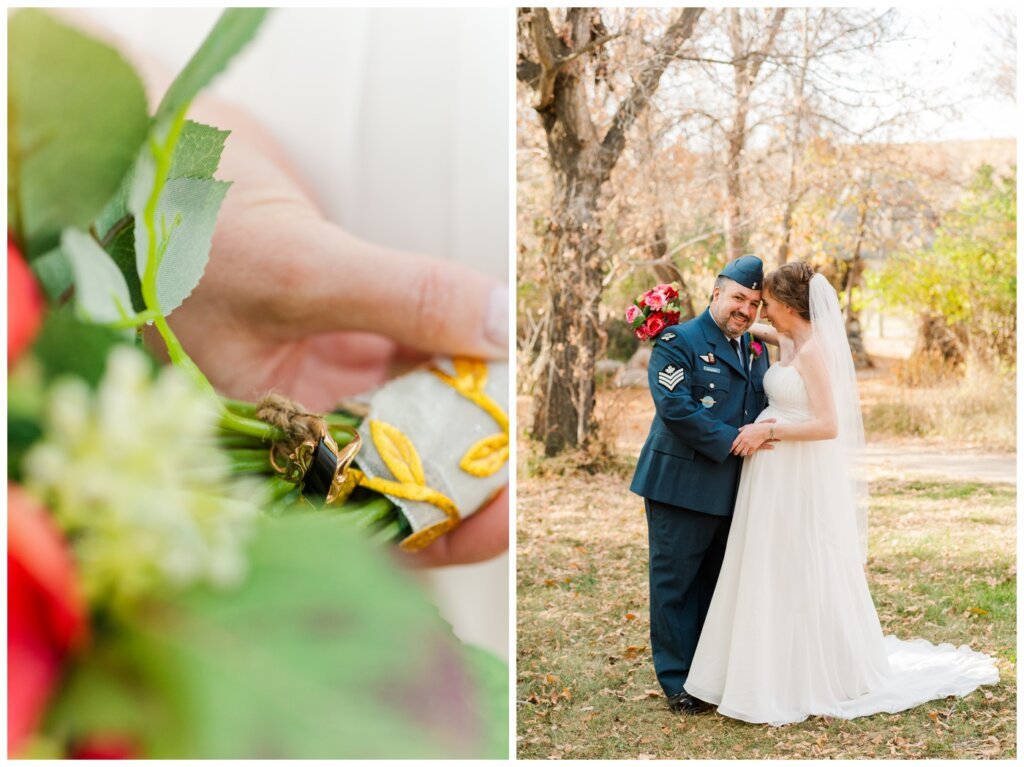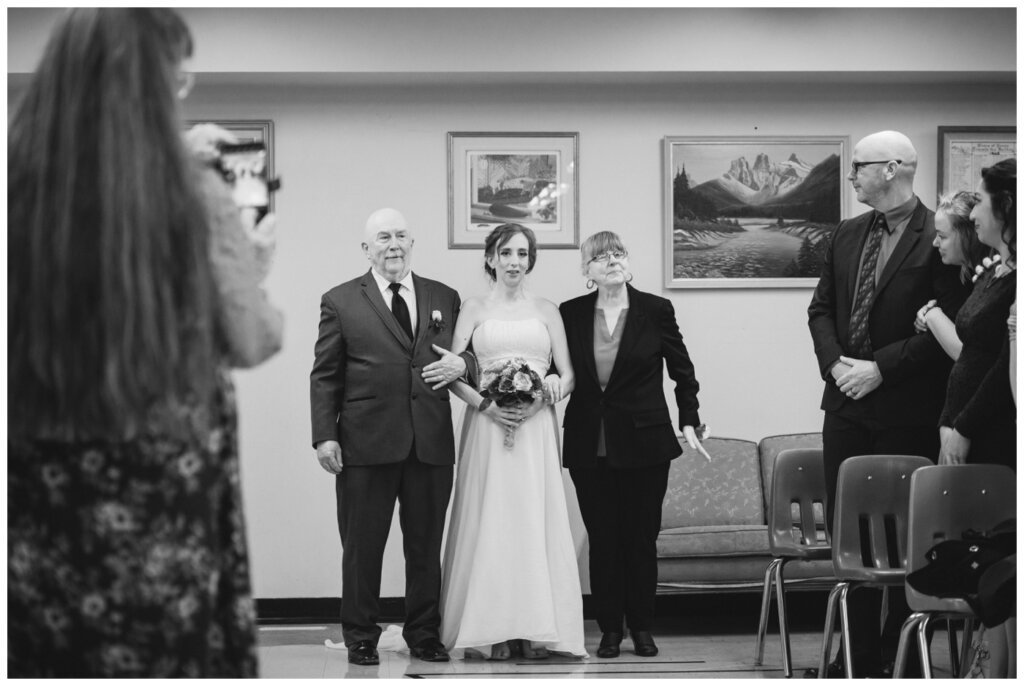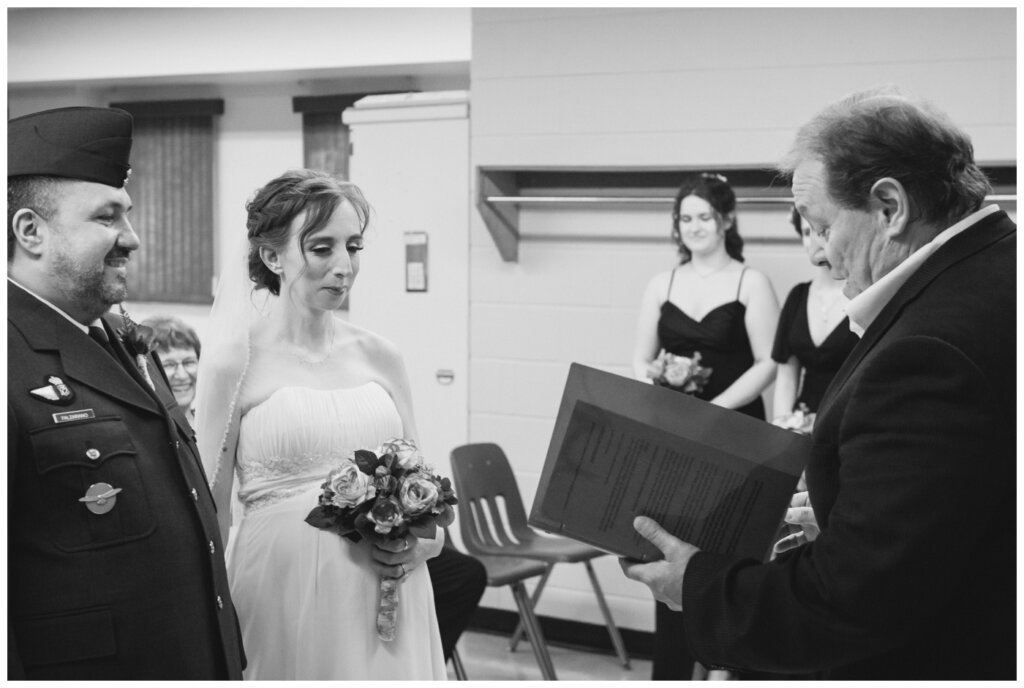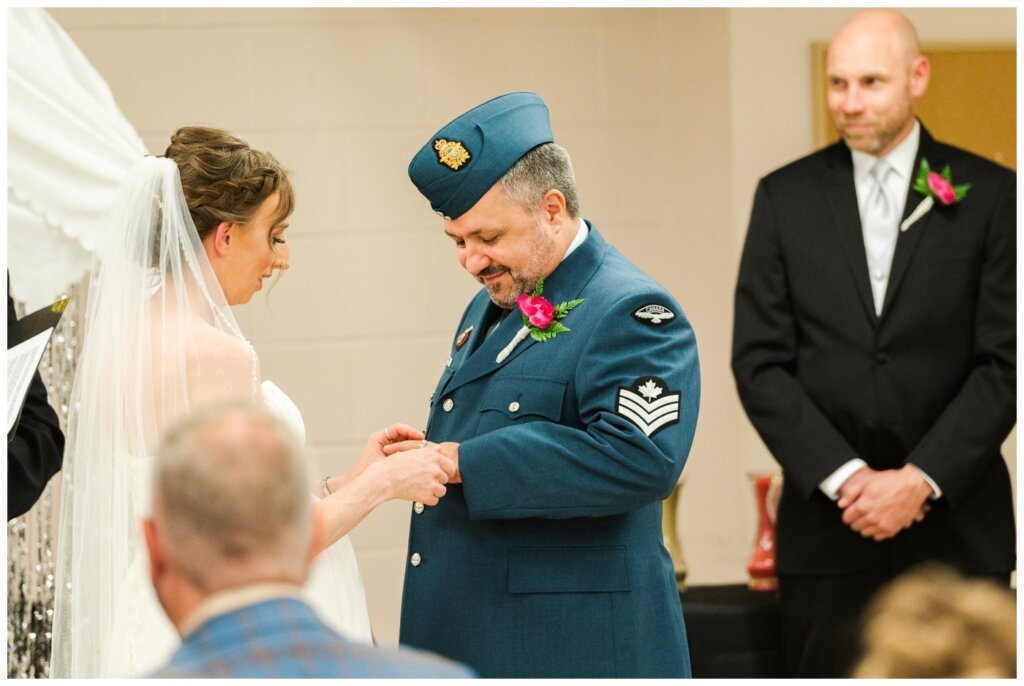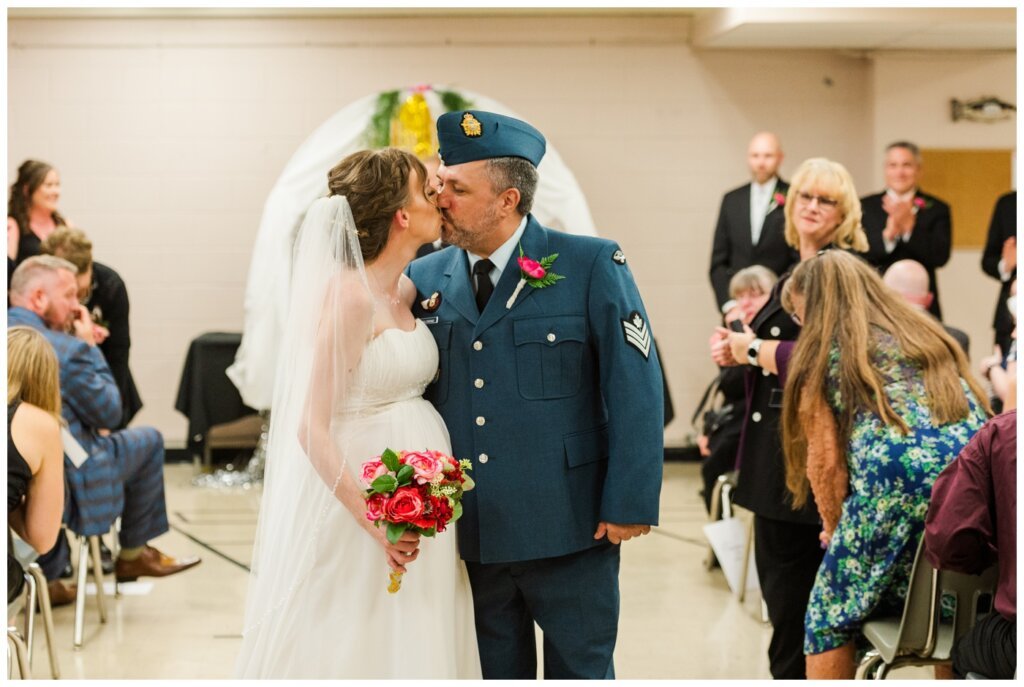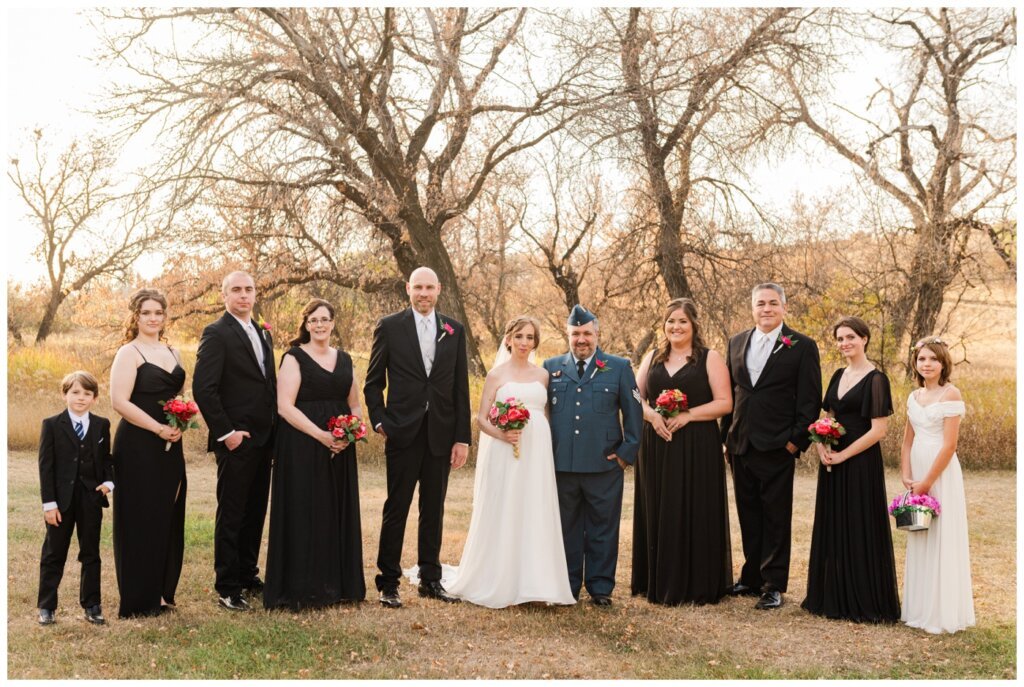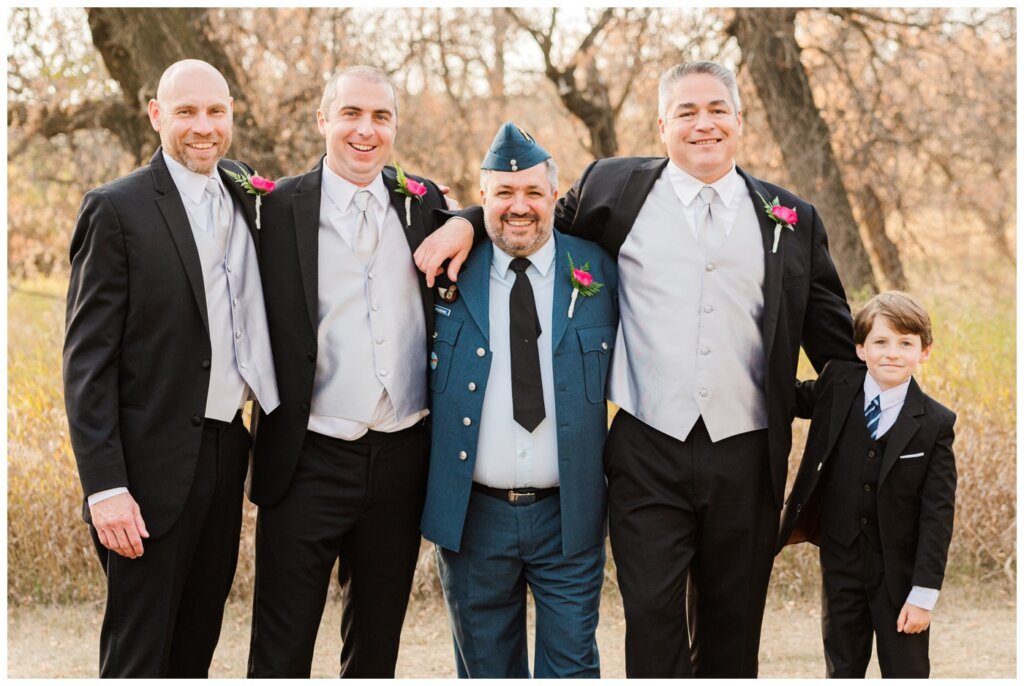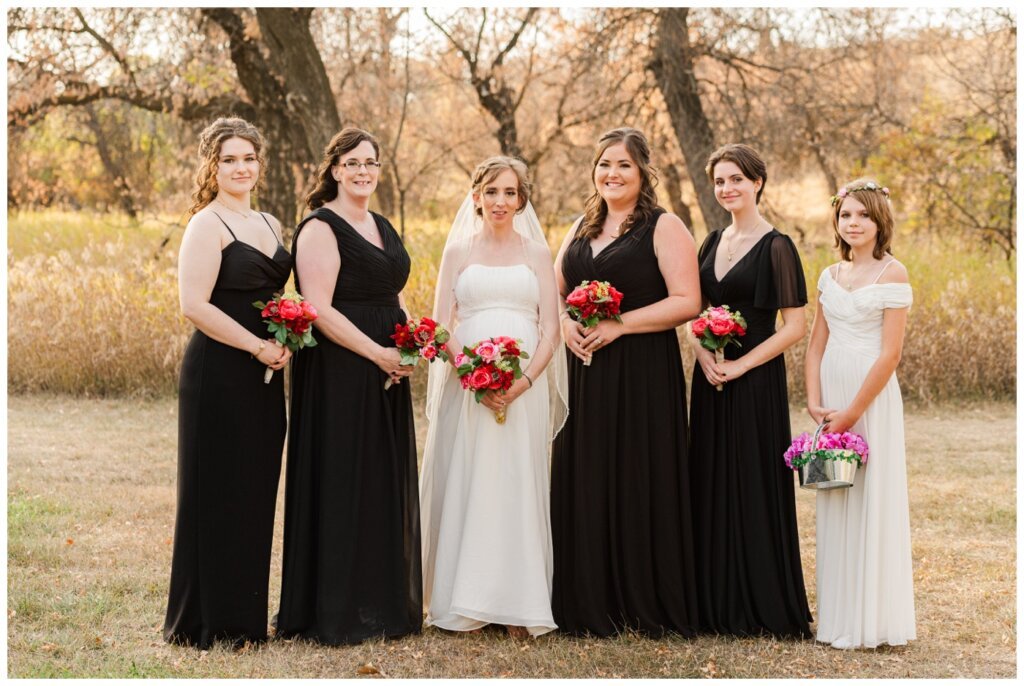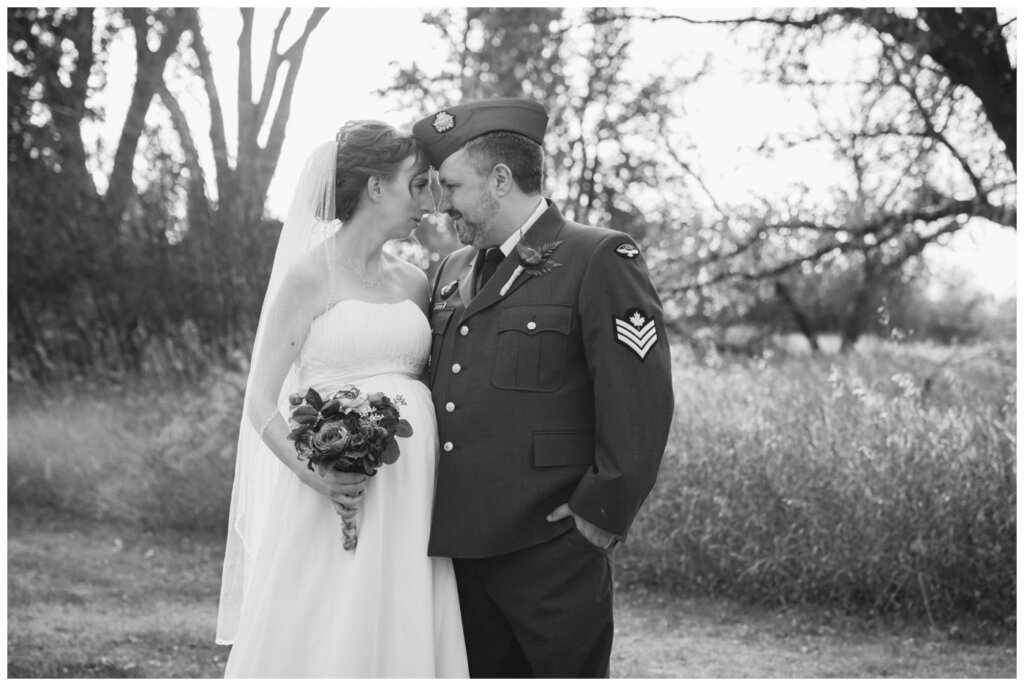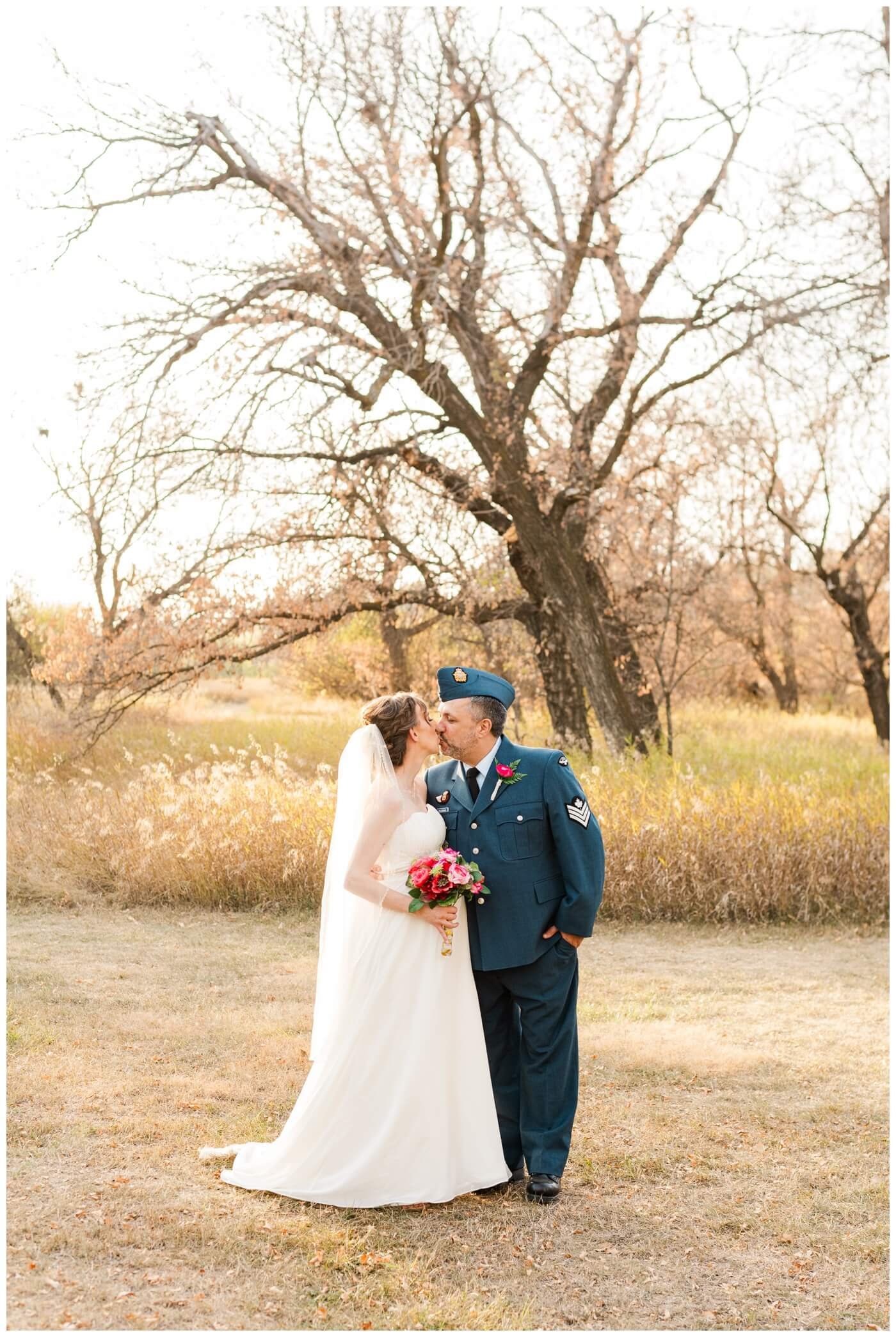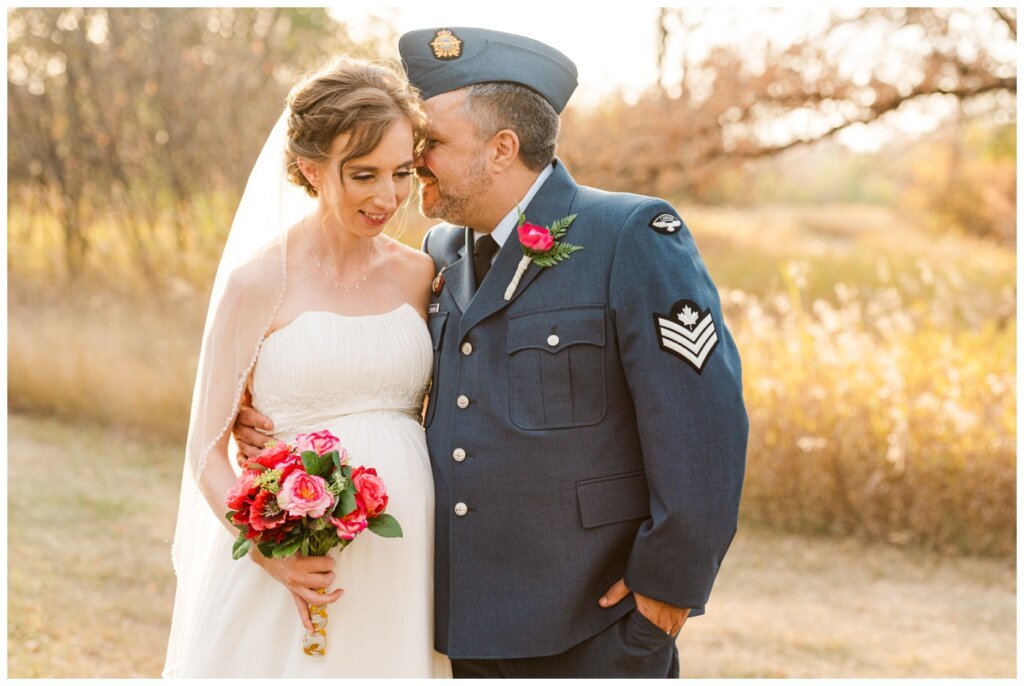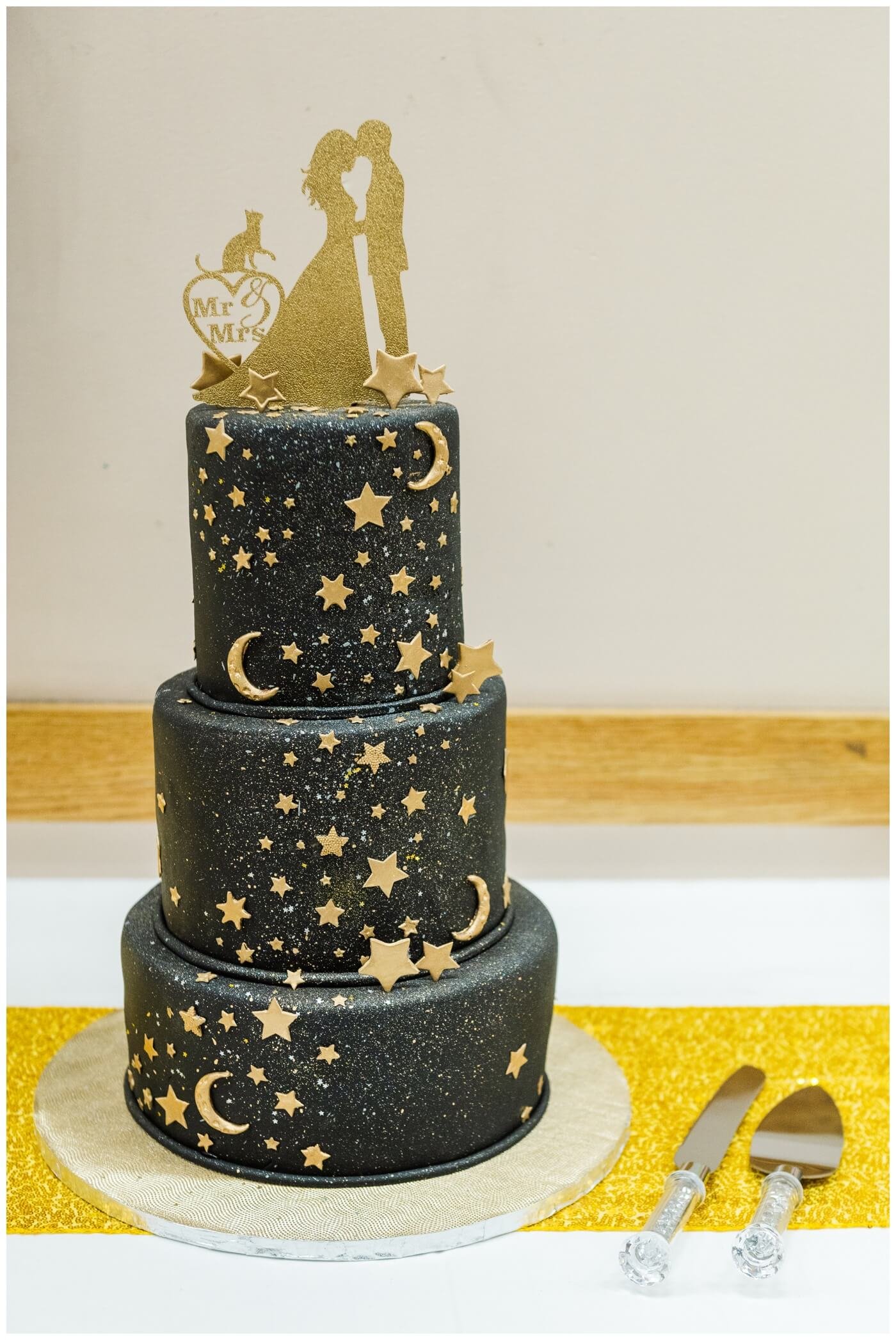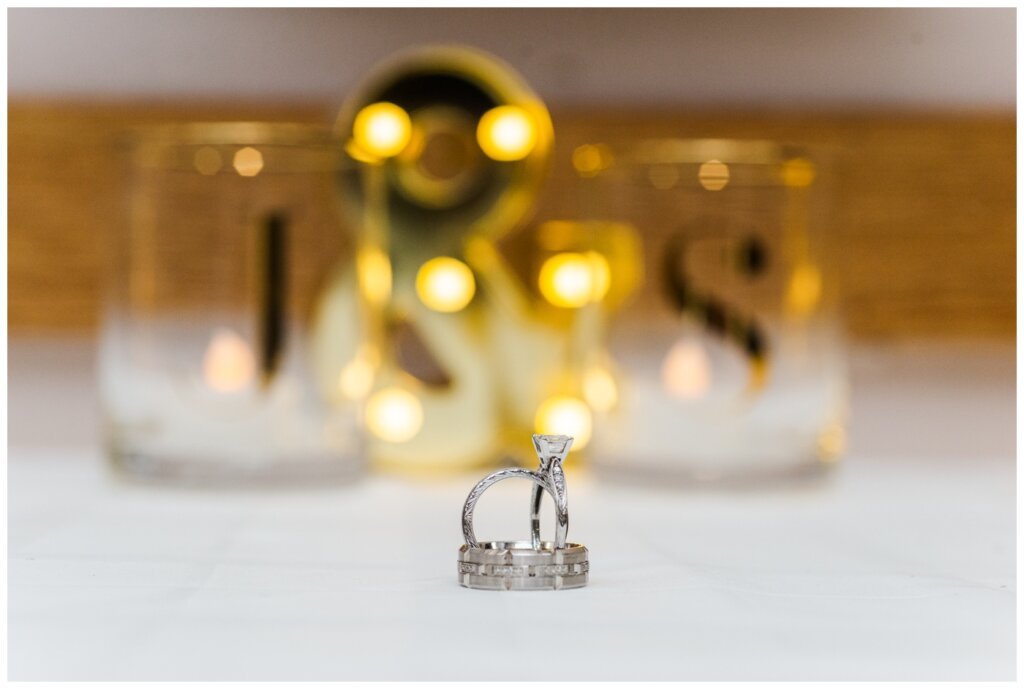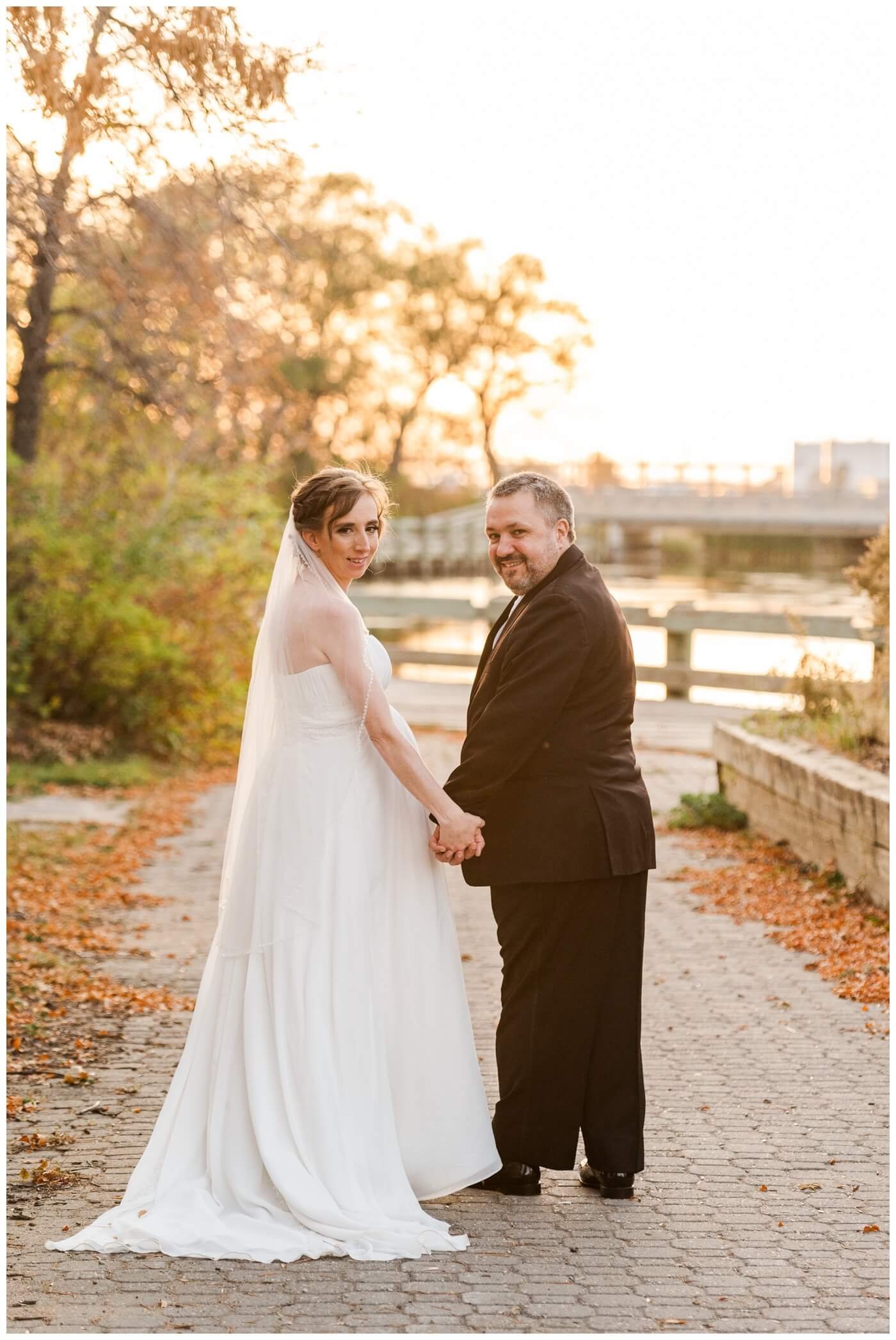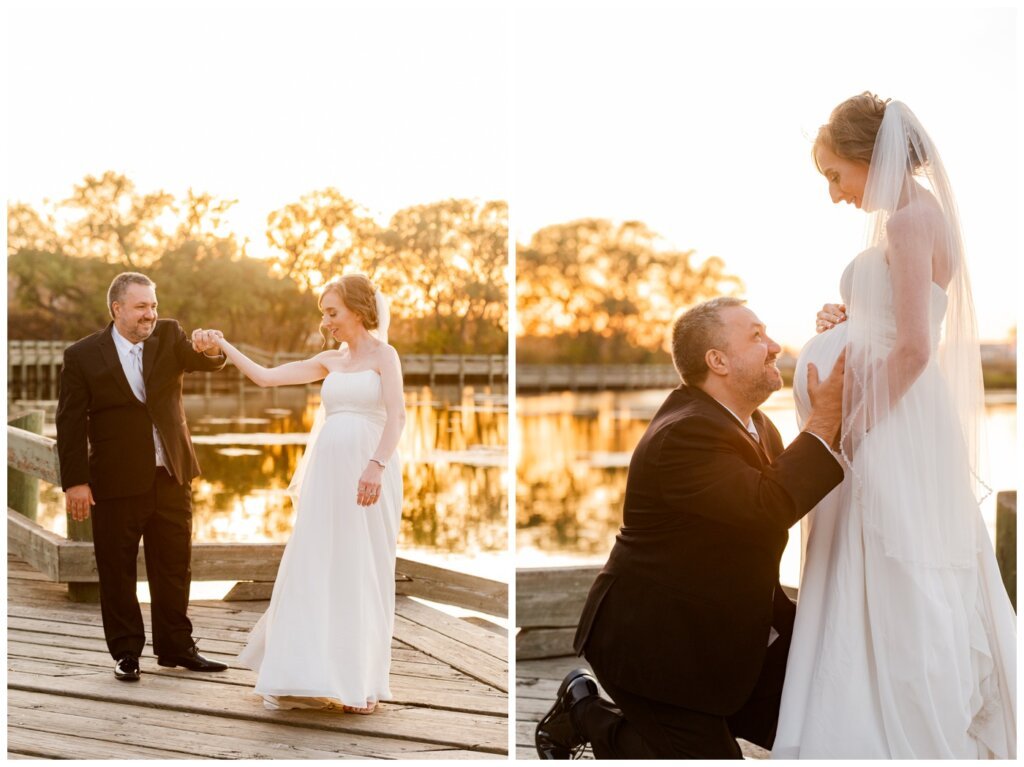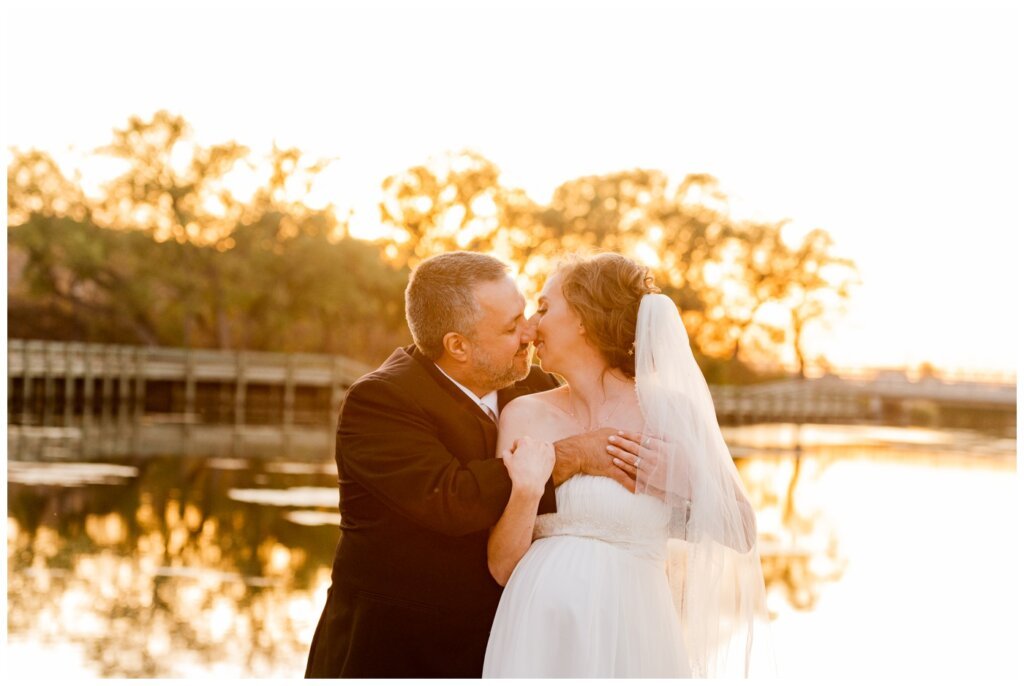 Wedding Vendors
Bride's Hair: Chic Innovation Hair Lounge
Bride's Makeup: Hunnybug Artistry
Bride's Dress: David's Bridal
Bridesmaid Dresses: David's Bridal / Judi's Wedding World / Azazie
Groom & Groomsmen Suits: Moores Clothing
Rings: Victoria Jewellers & Appelt's Diamonds
Wedding Cake: The Dough-Mestic Goddess
Ceremony & Reception Site: Cosmo Senior Citizen's Centre
Catering: Charlottes Catering
DJ: Evolution Sound DJ Services