Lubomyra walked up behind him, grinning from ear to ear as she approached. Paul, facing away, his own grin spreading rapidly as he heard her walking closer. The nerves of the day just now kicking in, but only for this briefest of moments. Now the moment was here- Lubomyra touched Paul's back, leaning in and whispering gently to him. He turned slowly, resting his eyes on his beautiful bride. Seeing her handsome groom, Lubomyra was overwhelmed and tears flowed down her cheeks.
This was what all those months of planning were for- they were about to get married. As they took a moment to take each other in, they were overwhelmed with emotions and excitement. Today is the day they get to call each other husband and wife!
Celebrating Lubomyra's heritage, the ceremony was a Ukrainian Catholic ceremony held at St. Athanasius. Seeing the beauty of tradition and new customs meld together was an incredible gift. Paul & Lubomyra knelt, exchanging their vows on the rushnyk, which Lubomyra had hand embroidered herself. The crowns placed on their heads represent their new state in the kingdom of heaven where the "two become one".
As you know, we are self-proclaimed nerds at heart. From our very first meeting with Paul & Lubomyra, we bonded over discussions of Dungeons & Dragons, board games, Lord of the Rings, and all the unique nerd-isms that they wanted to include in their day. One that we were most excited to see come to life was the groom & groomsmen's boutonnieres, made by Rose & Vine Florals. They not only included some beautiful florals, but also featured a D20, D10, and D8- they were the perfect subtle nod to Paul's love of D&D!
The subtle nods to nerd didn't end there. They also had ties that displayed the White Tree of Gondor, Paul's Super Mario mushroom flask, tie clips from Legend of Zelda and Lord of the Rings- I could hardly contain my nerdy glee!
We have always wanted to take a couple or wedding party to the Regina Ukrainian Co–op, and this was the PERFECT group to take! The colours and graffiti around the building are so amazing, we knew it would be a great location! We are also so thankful for couples that trust us and go with our ideas! Everyone was so game – it may have helped that they could run inside to grab some of the famous kubasa that they serve!
We love when couples make their wedding unique to them. It is your day after all! Paul & Lubomyra's reception was filled with a mixture of Ukrainian tradition (such as the Korovai), a custom game box (made by RMX Digital) to play Sticks (with the sticks being signed by the wedding guests!), a large foam D20 for people to roll during the kissing game, and a unique and beautiful backdrop made for the event by Paul's dad.
Paul & Lubomyra, we are so thankful that we could celebrate this day with you! The blending of unique nerdy touches and traditional Ukrainian aspects of your day just melted our hearts. The day was so full of love and overwhelming support as you took these first steps in marriage. We cannot wait to see where life takes you next, but we have no doubt it will be something adventurous!
xoxo
Cam & Courtney
(related: Paul & Lubomyra – Engagement)
{ Paul & Lubomyra – Summer Wedding 2022 }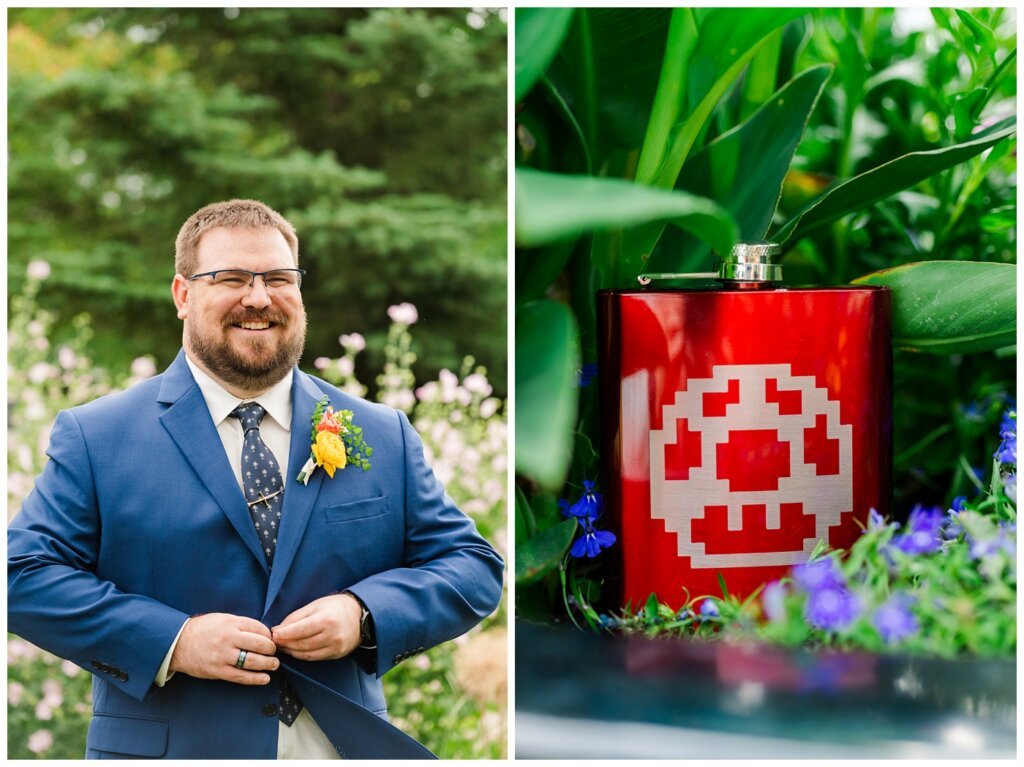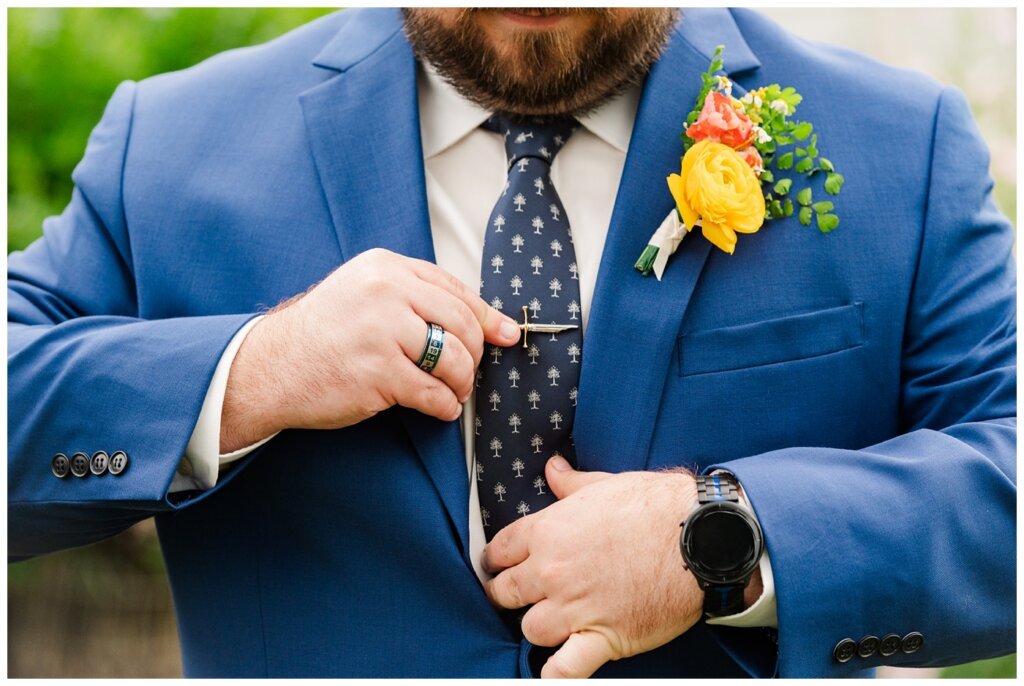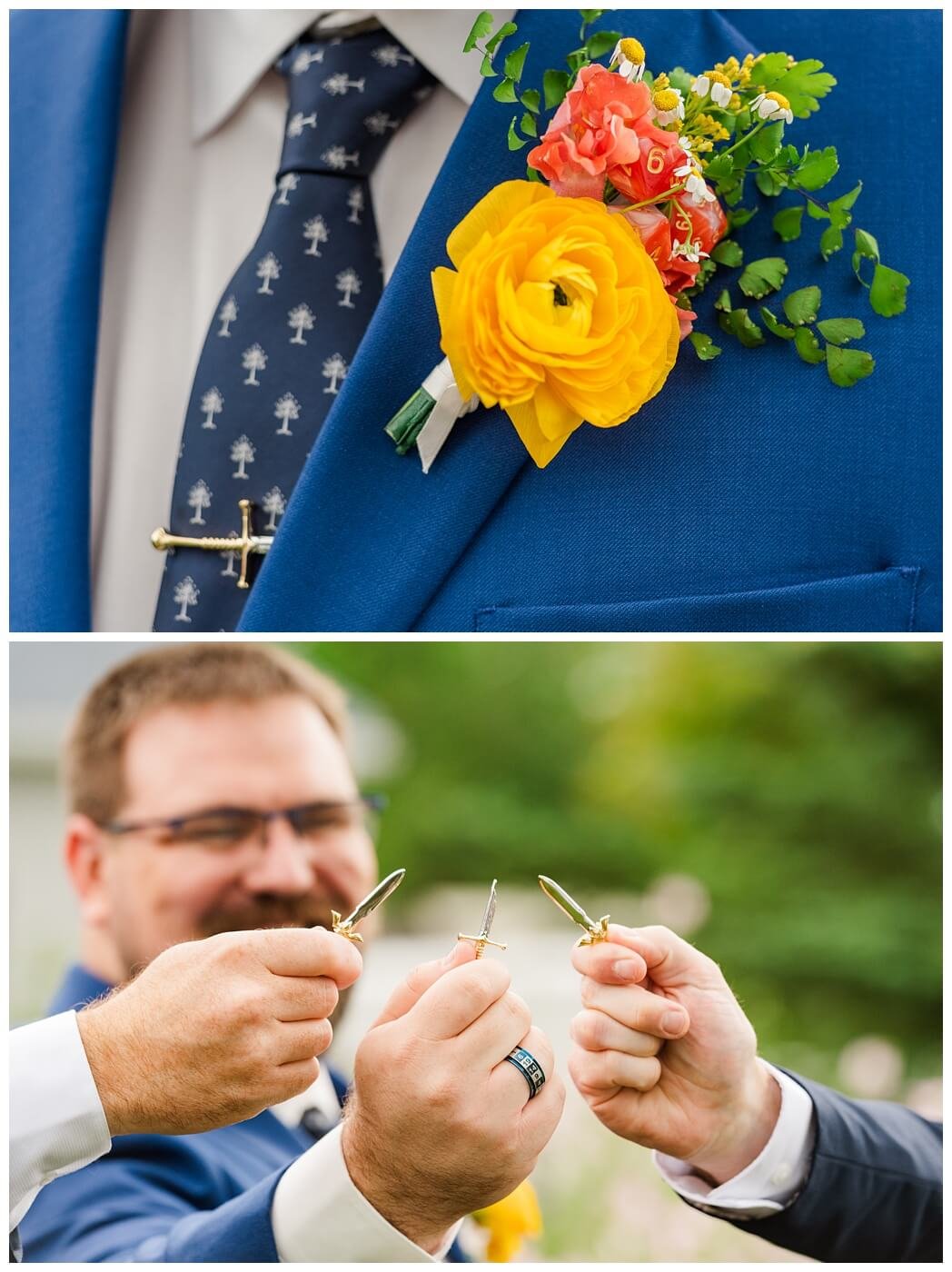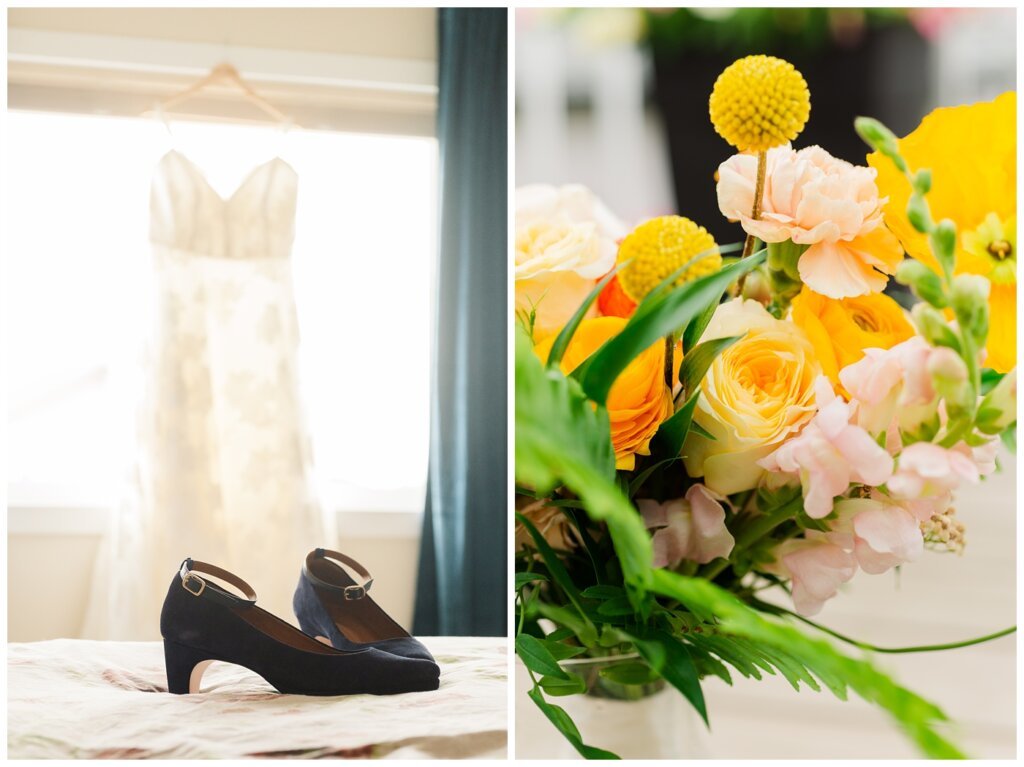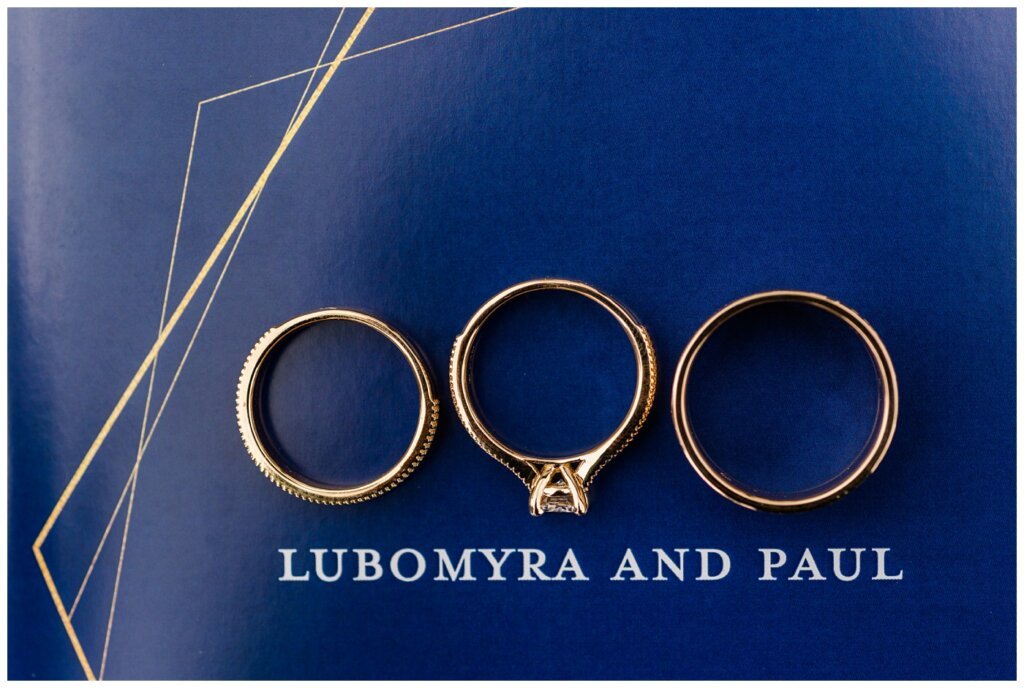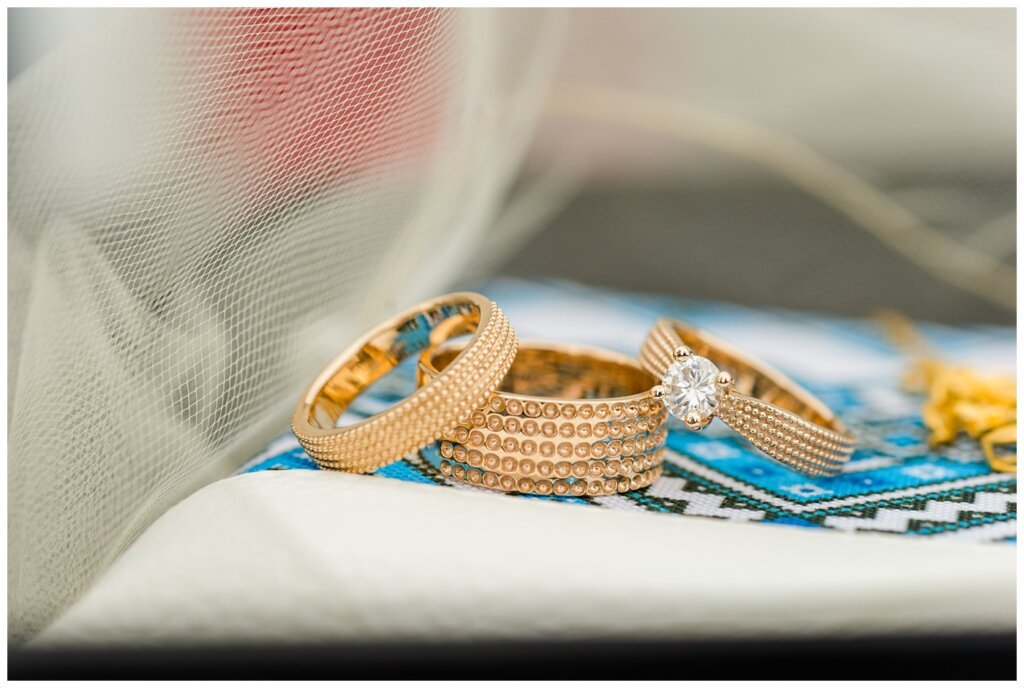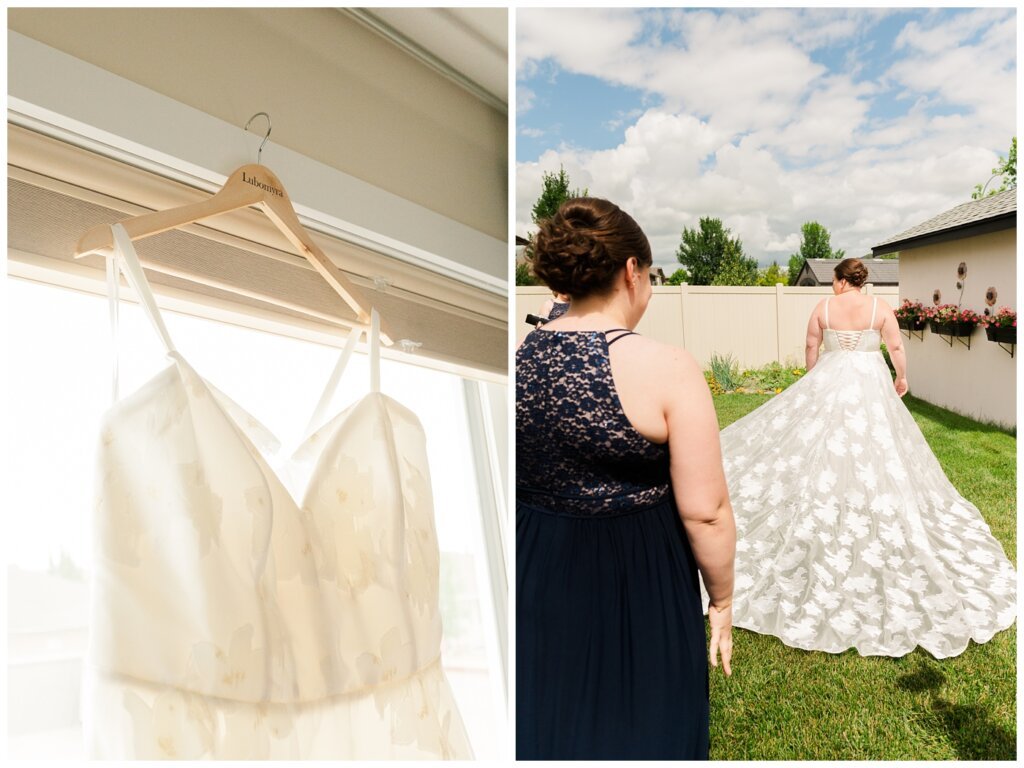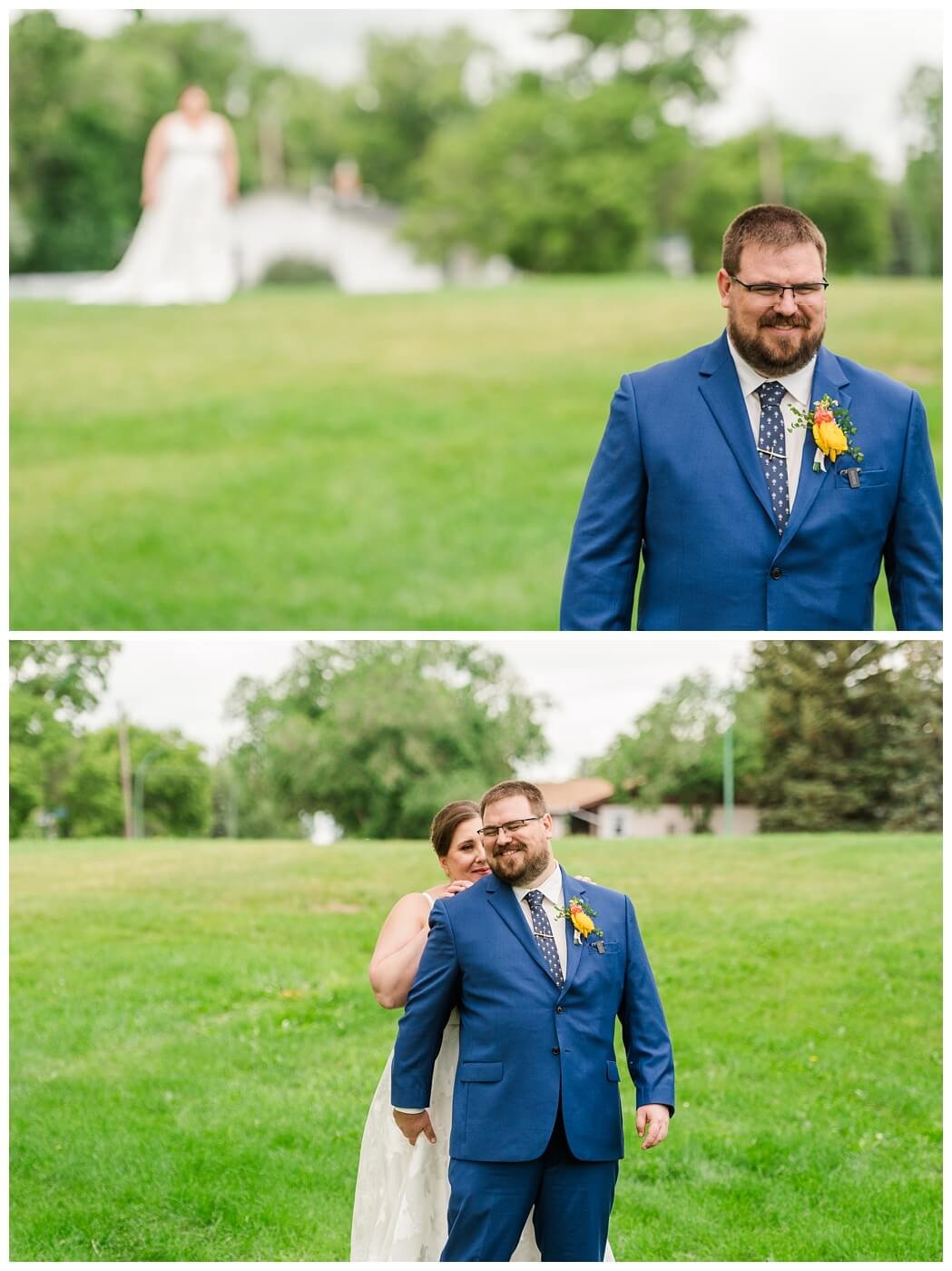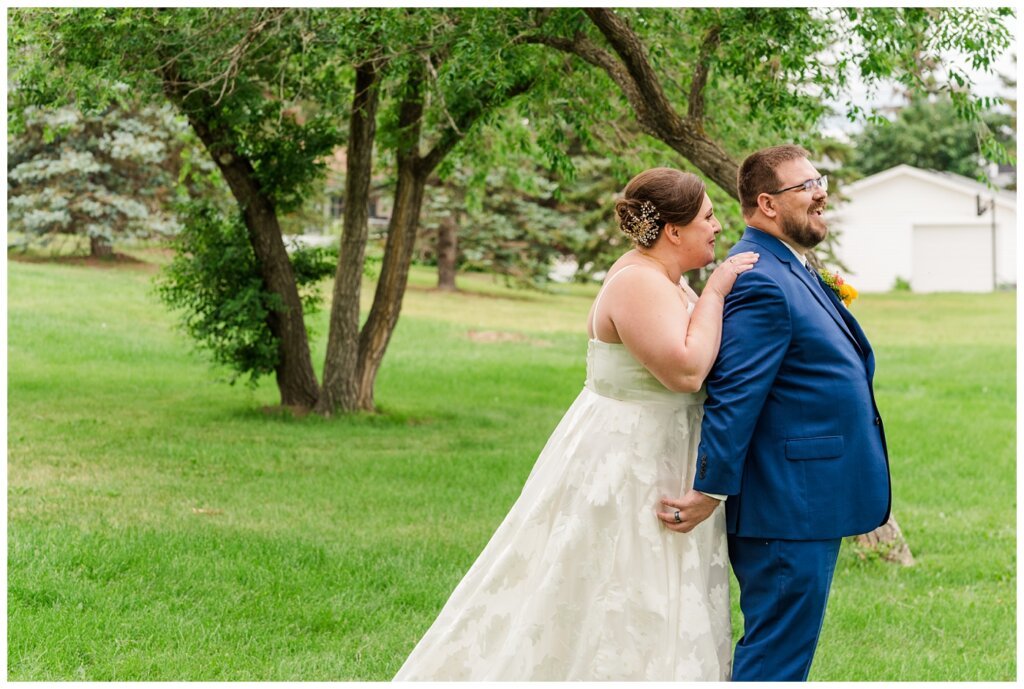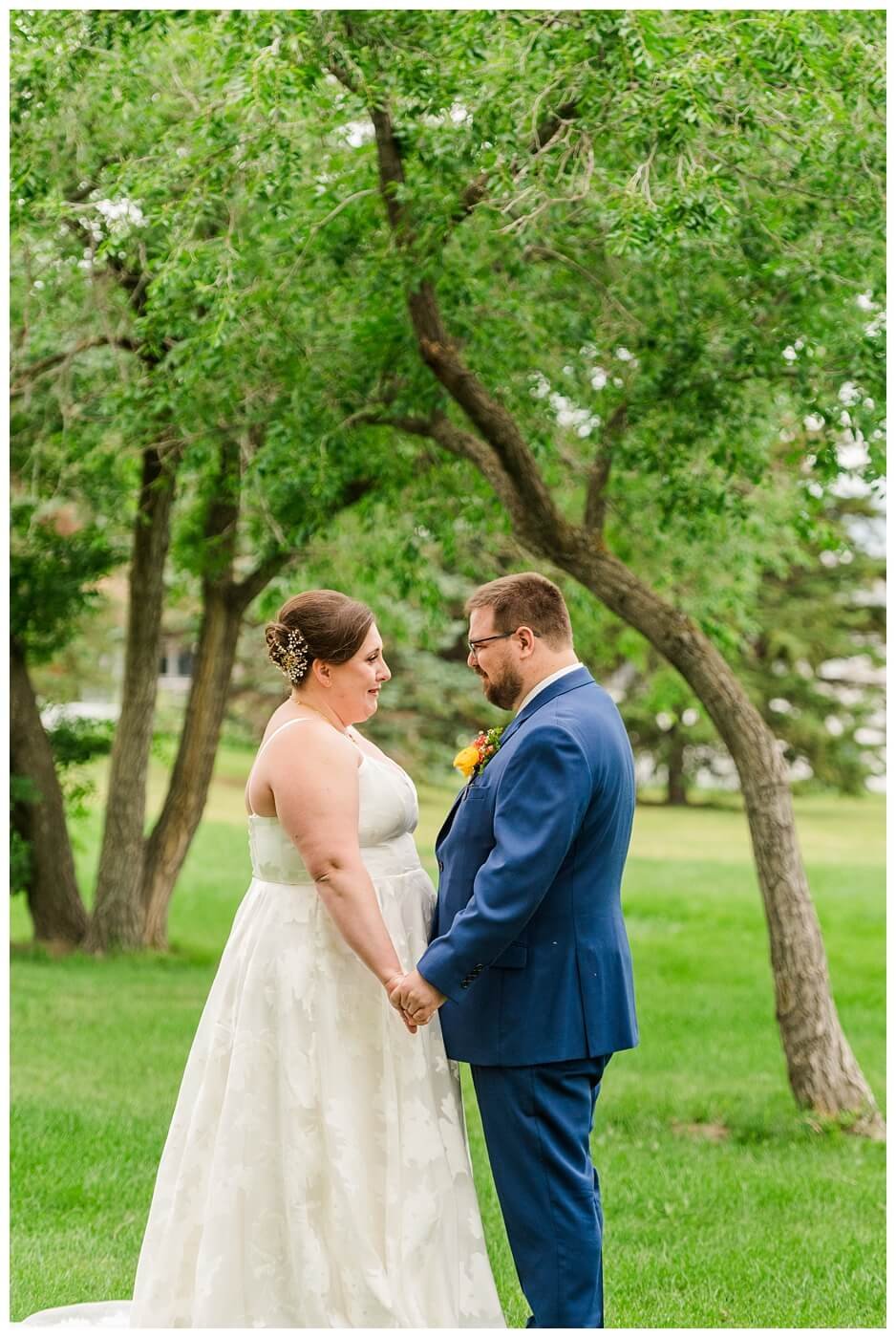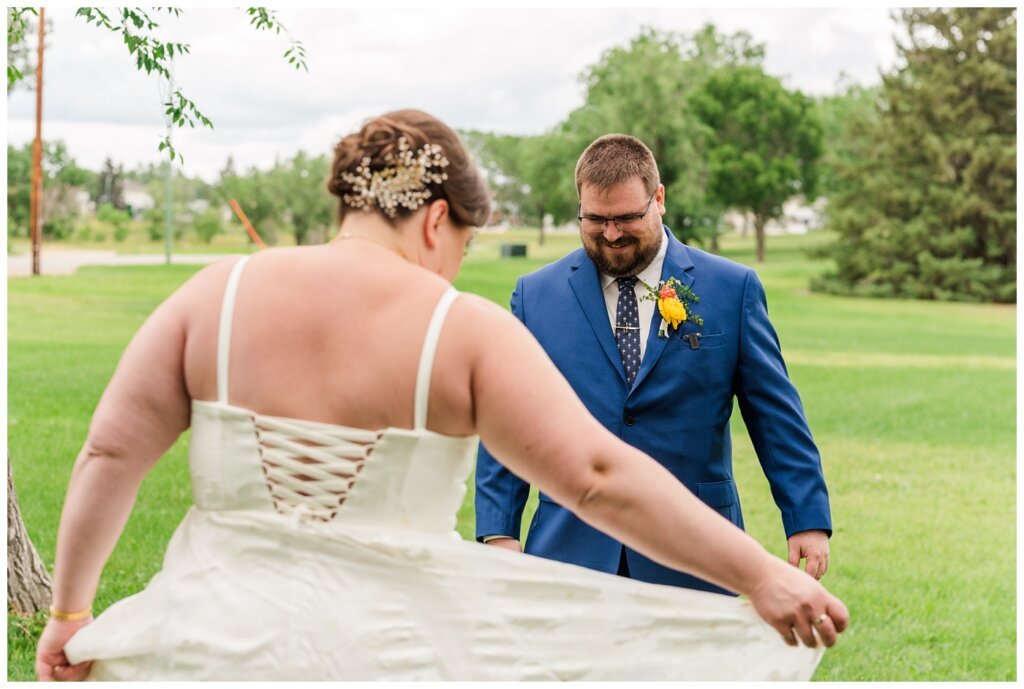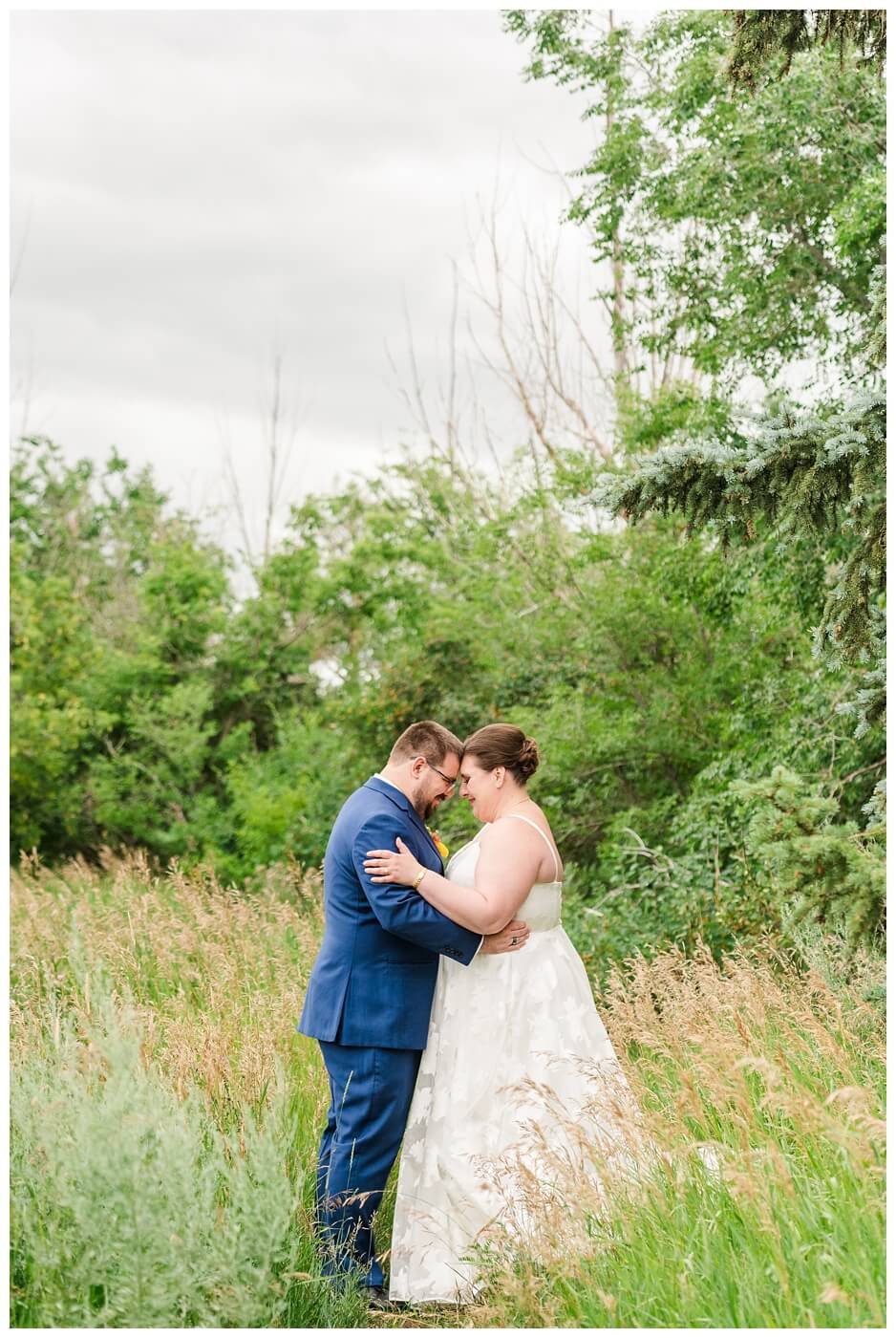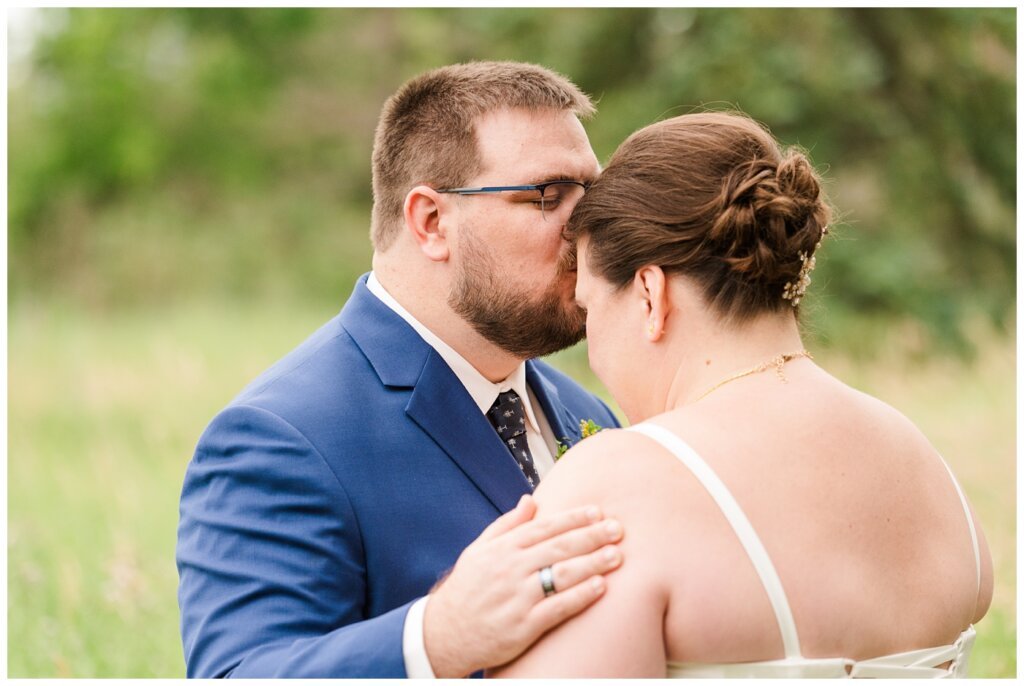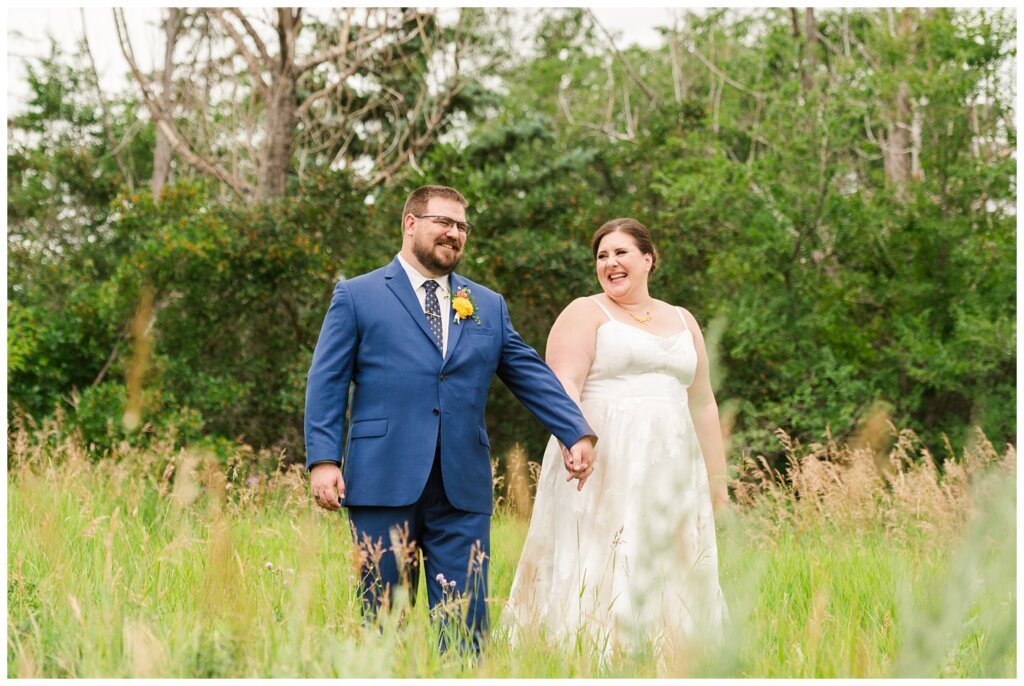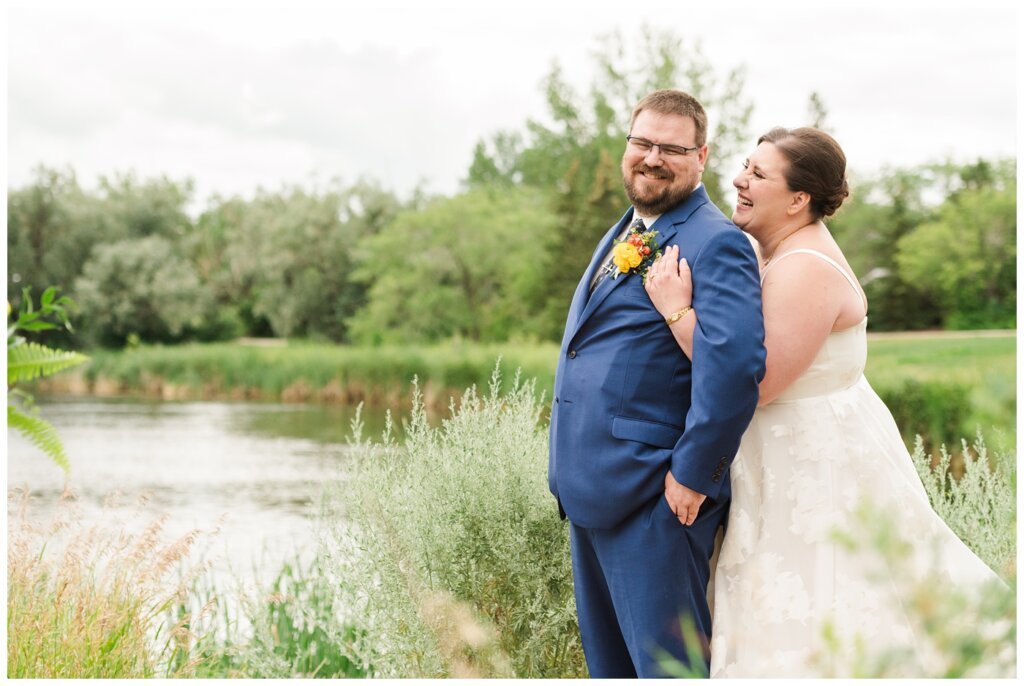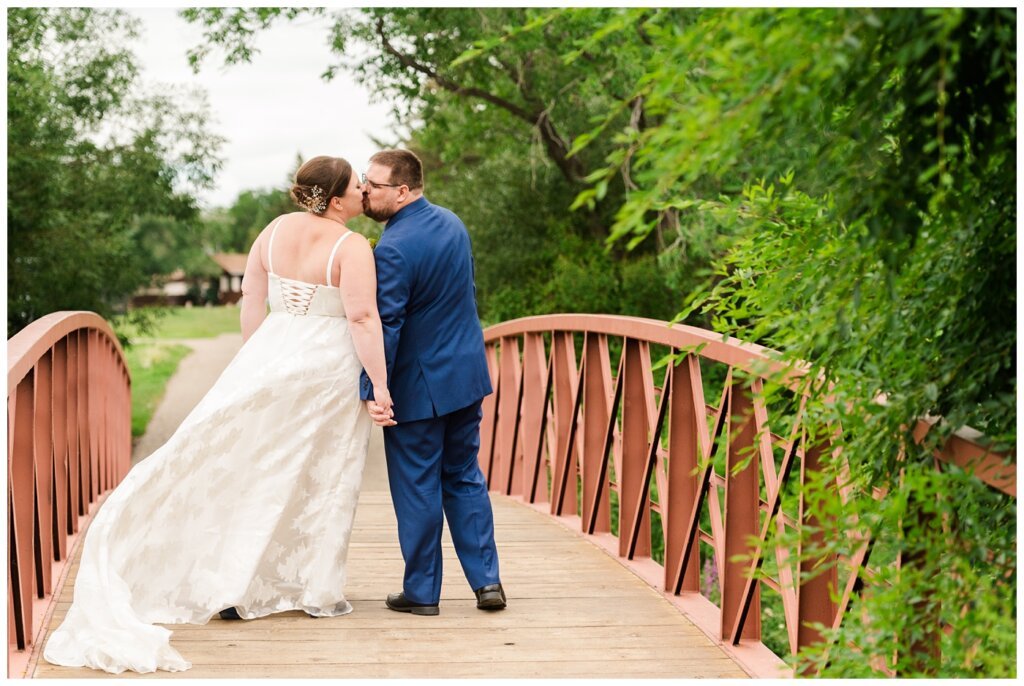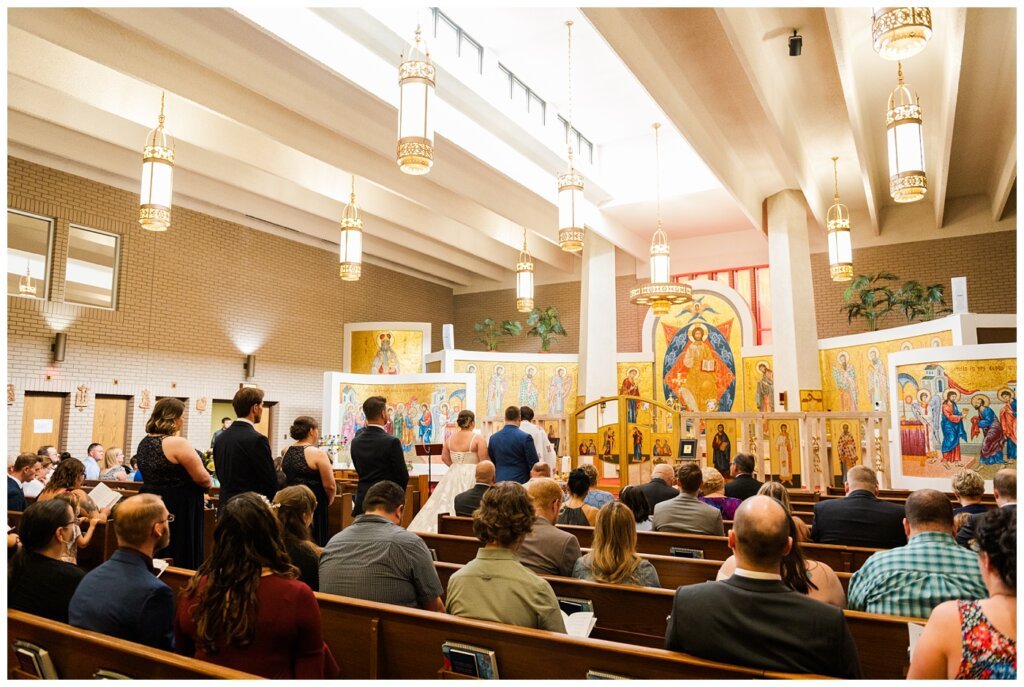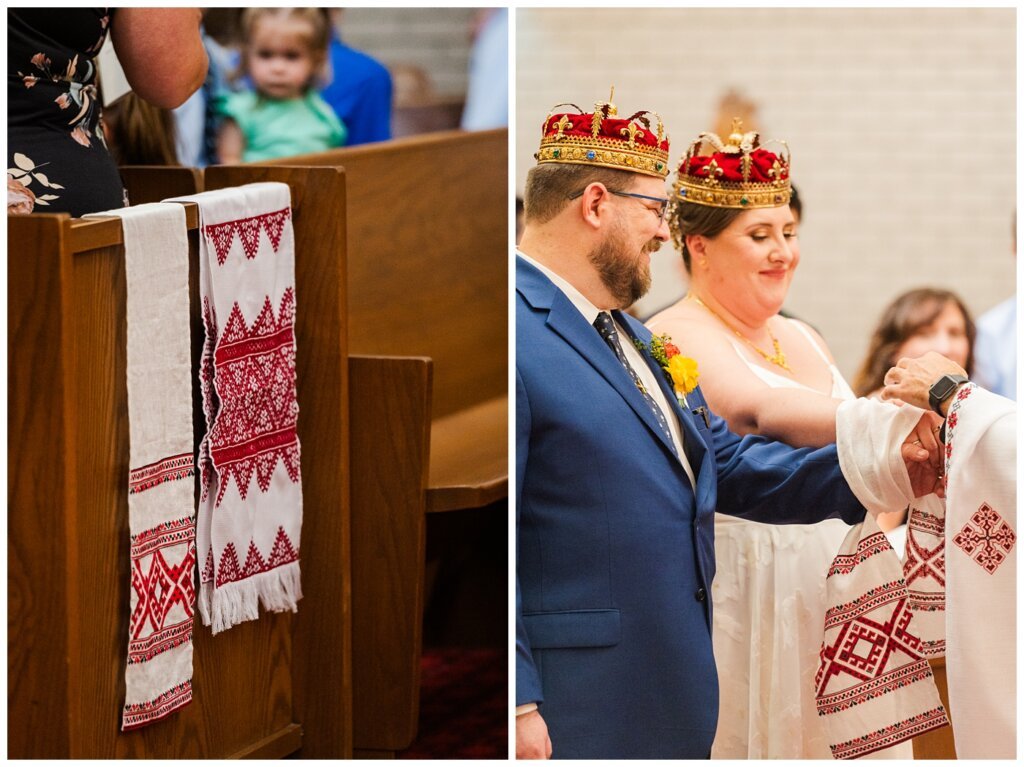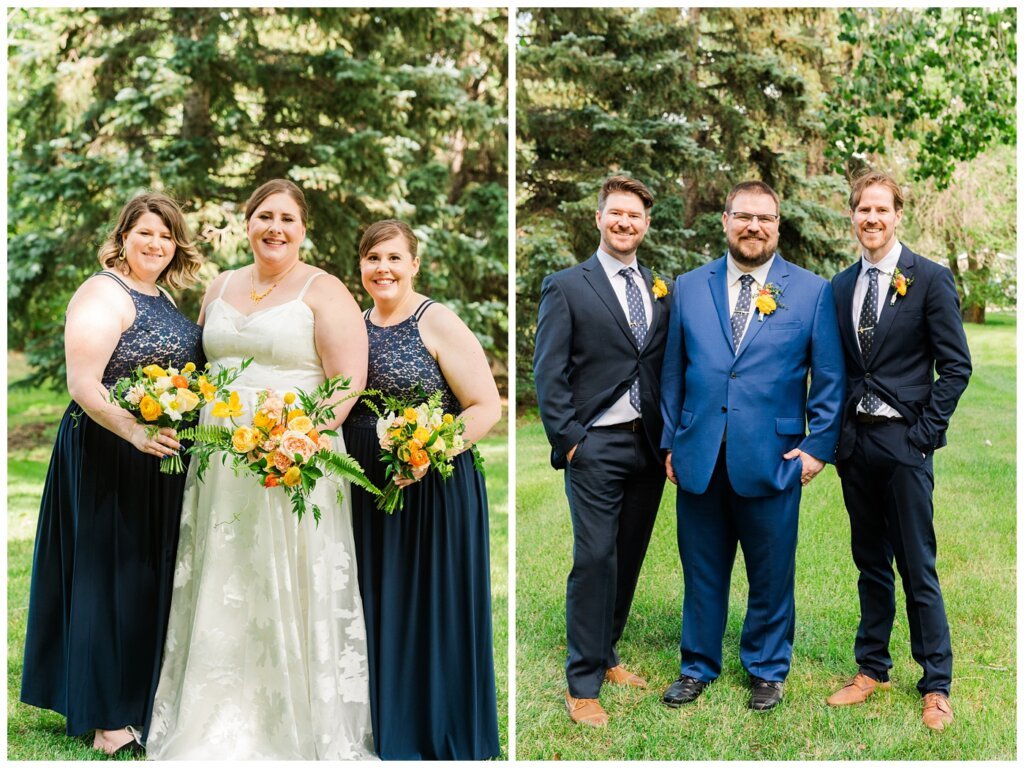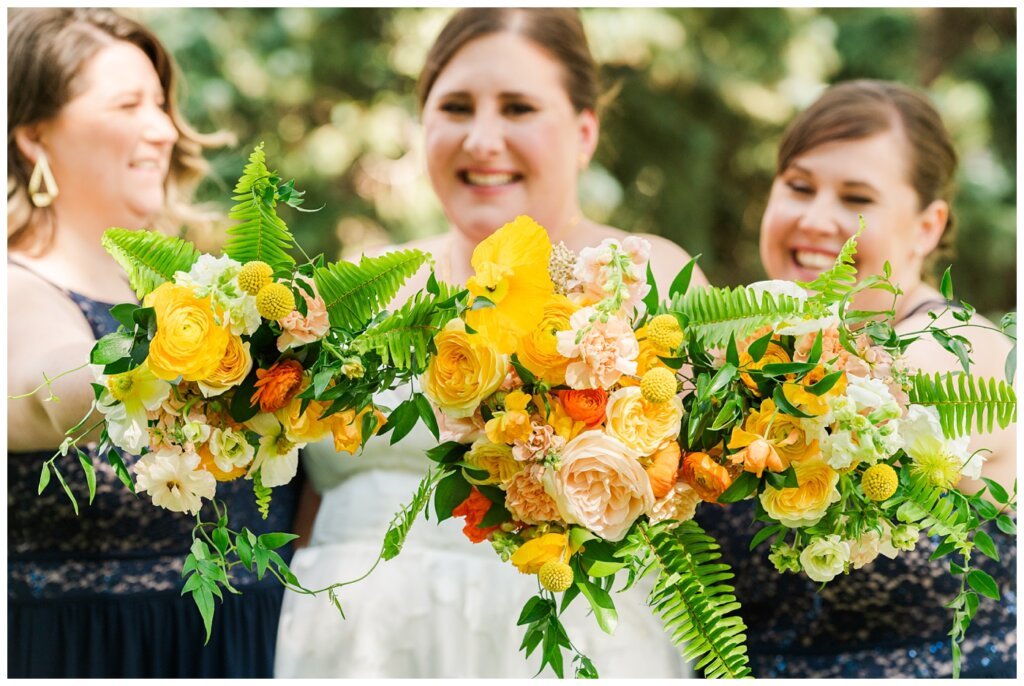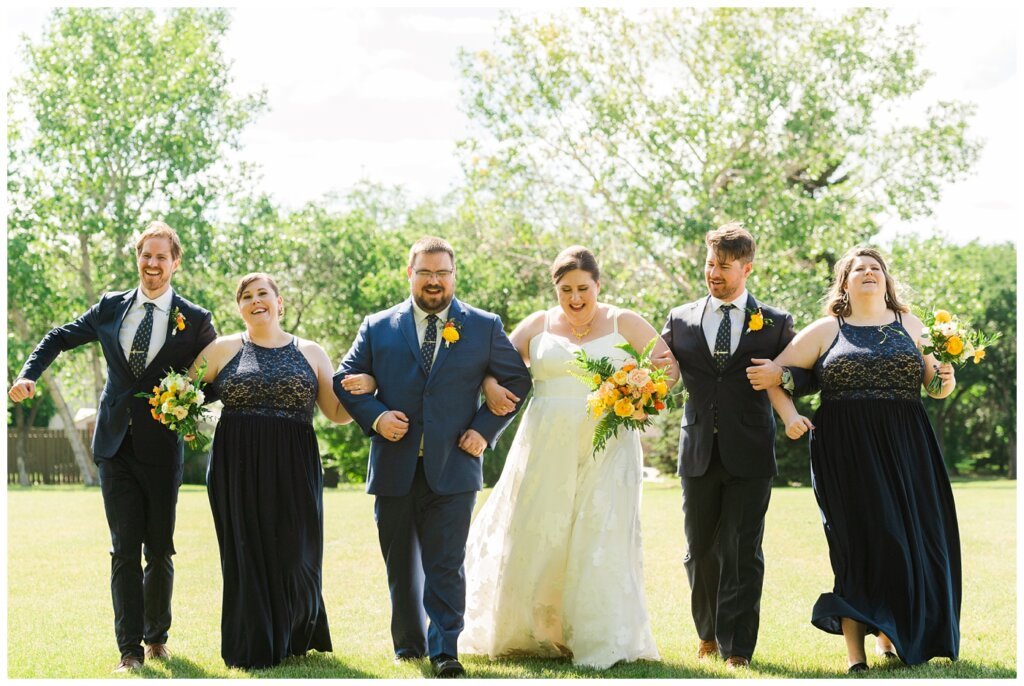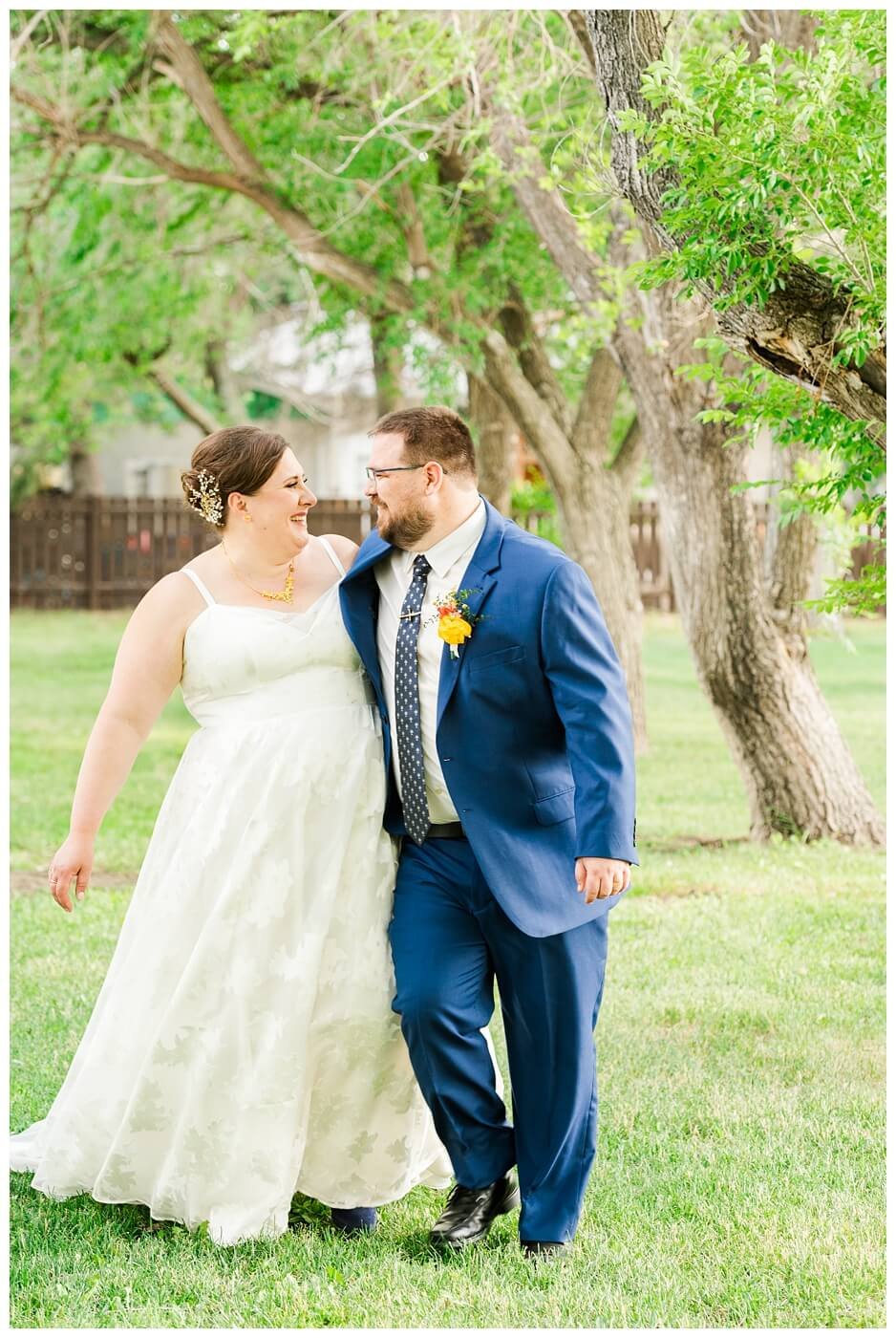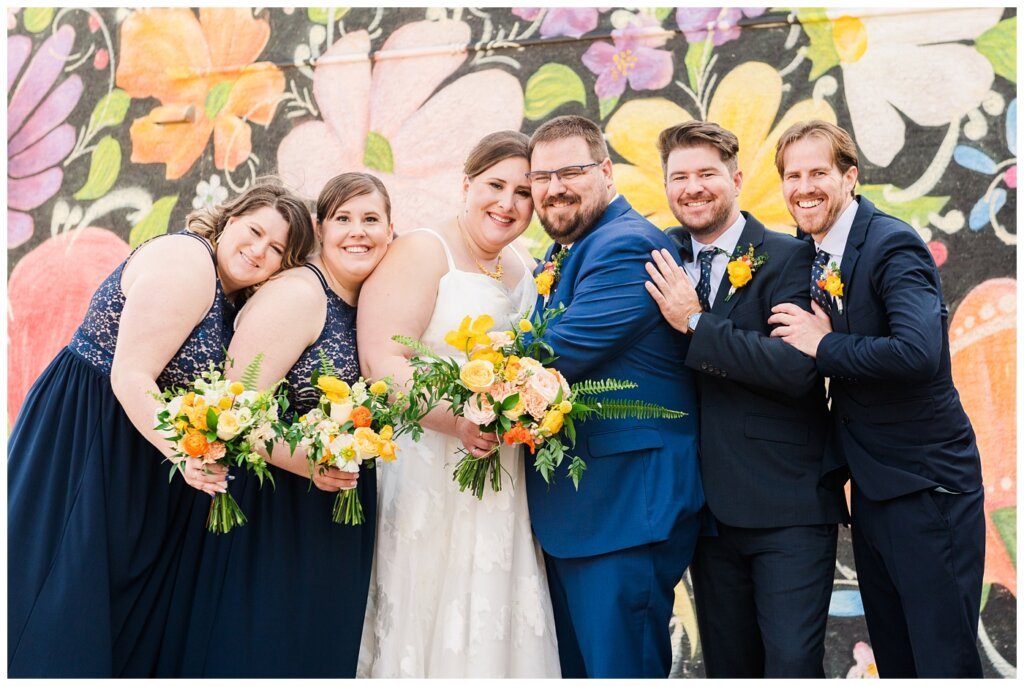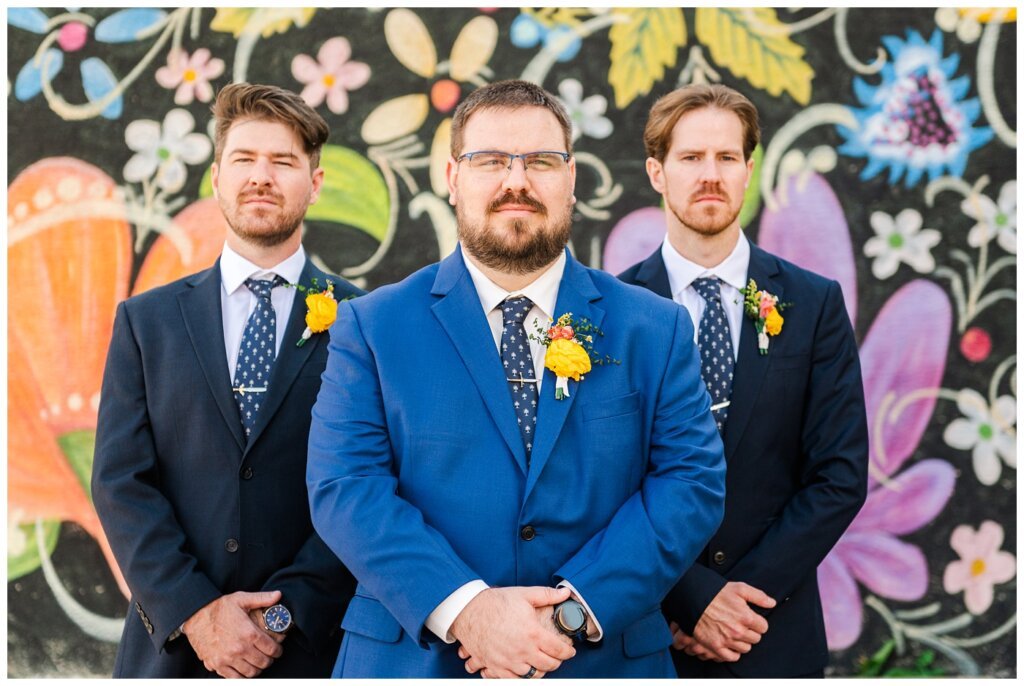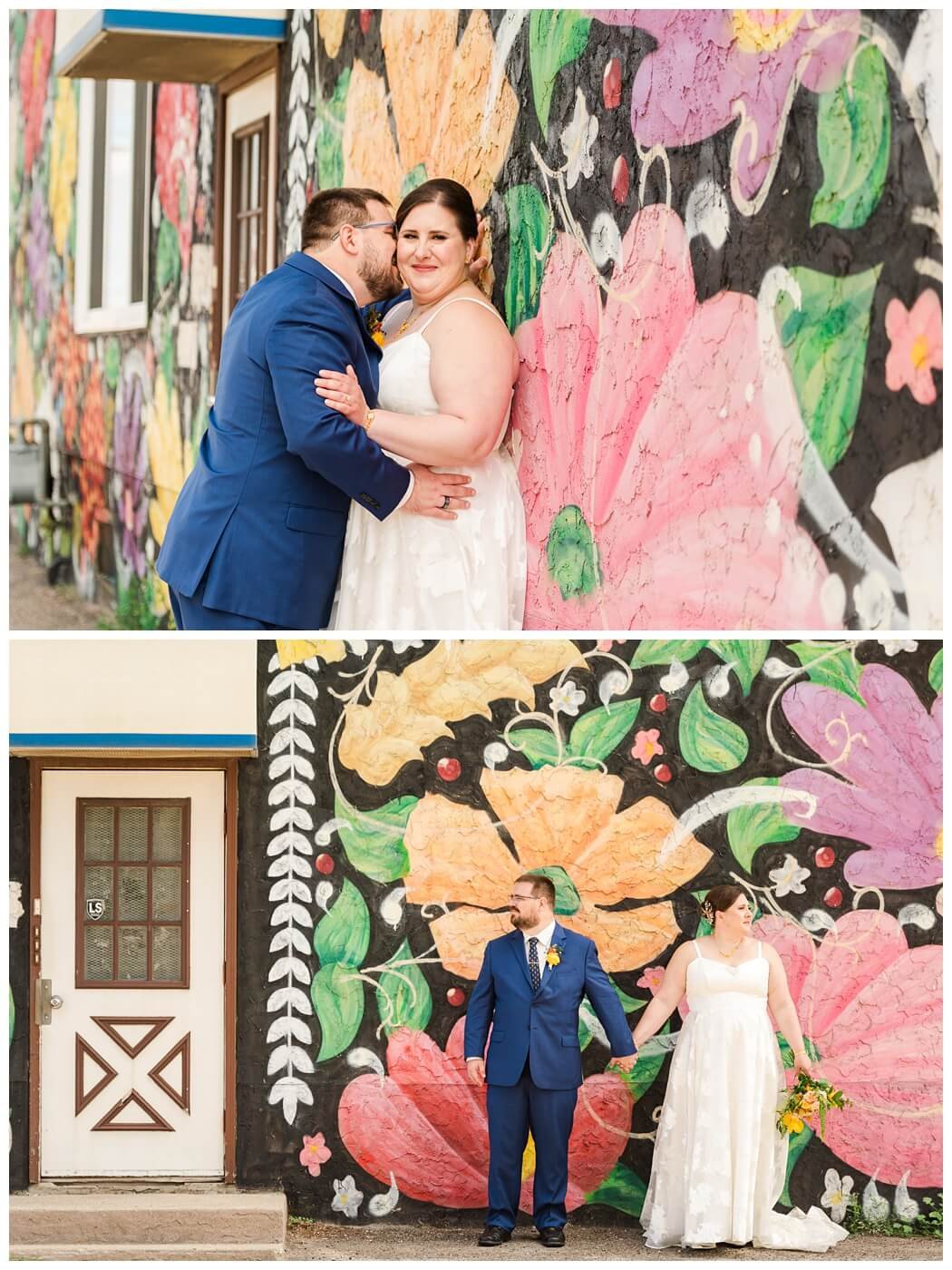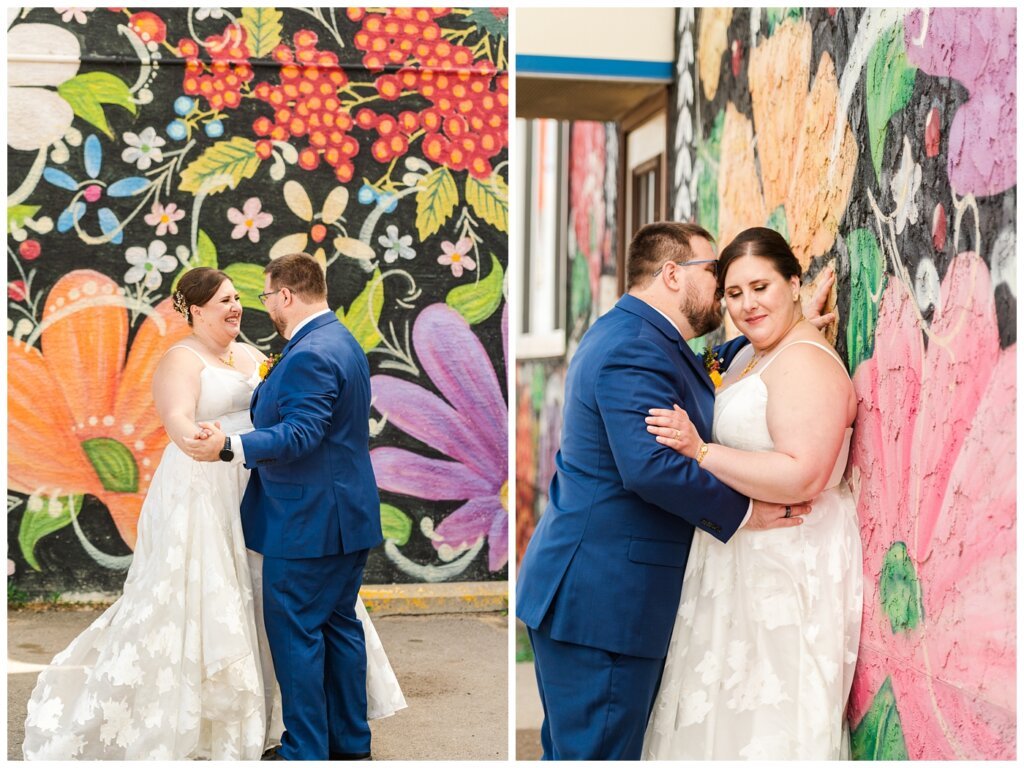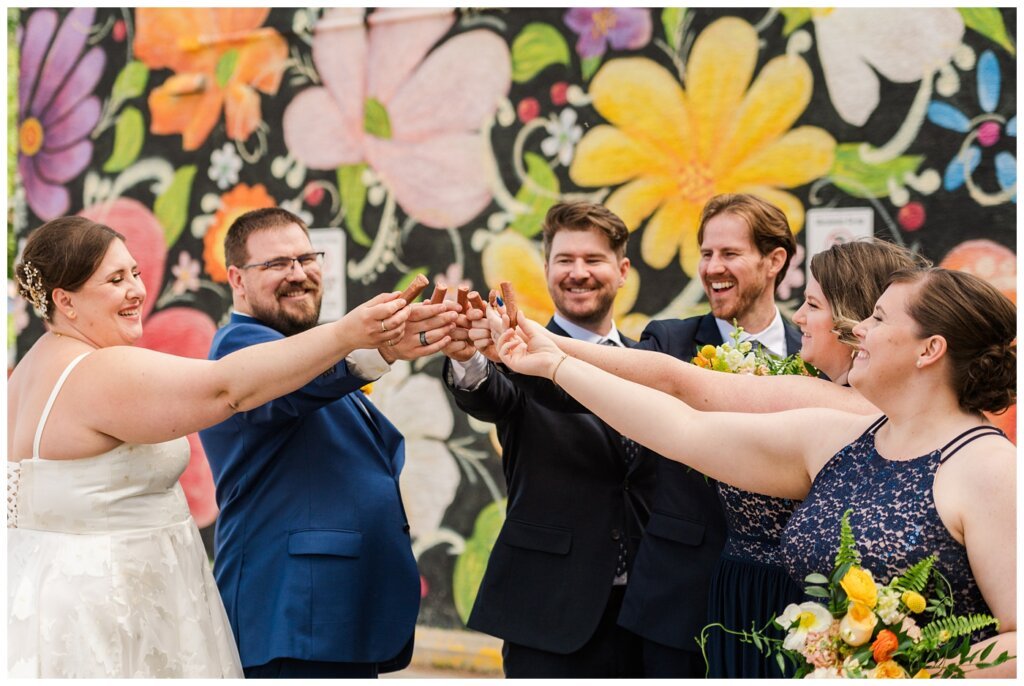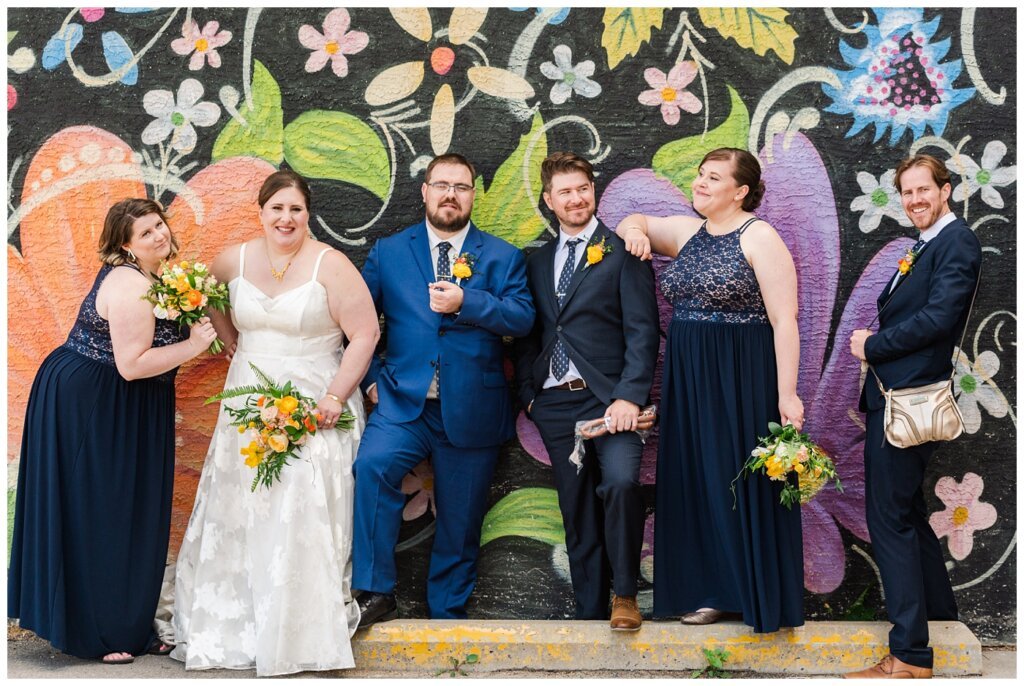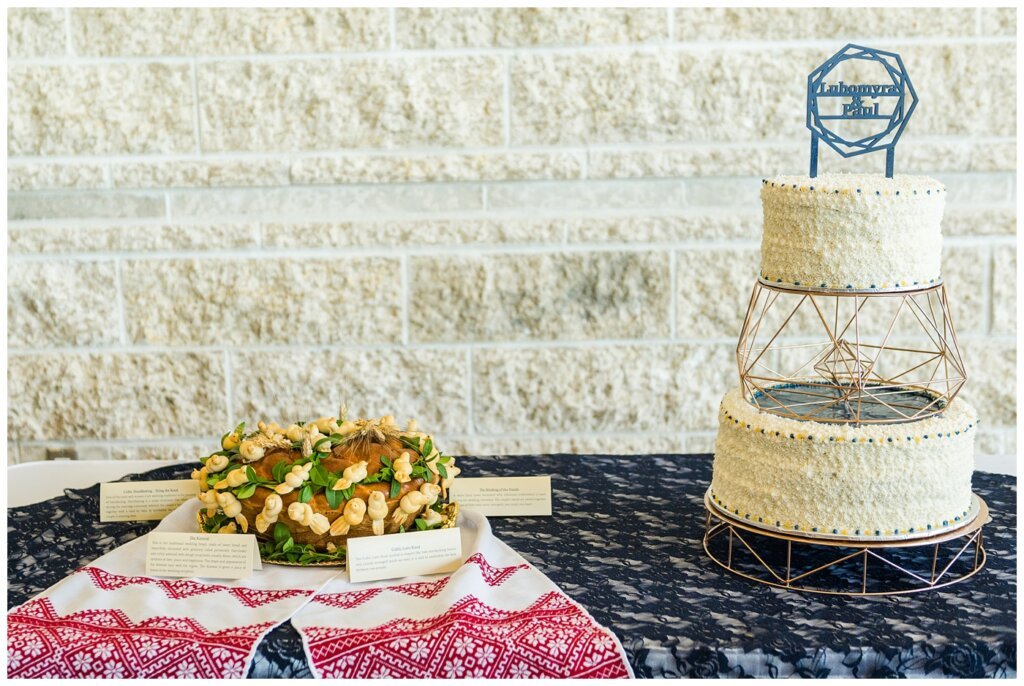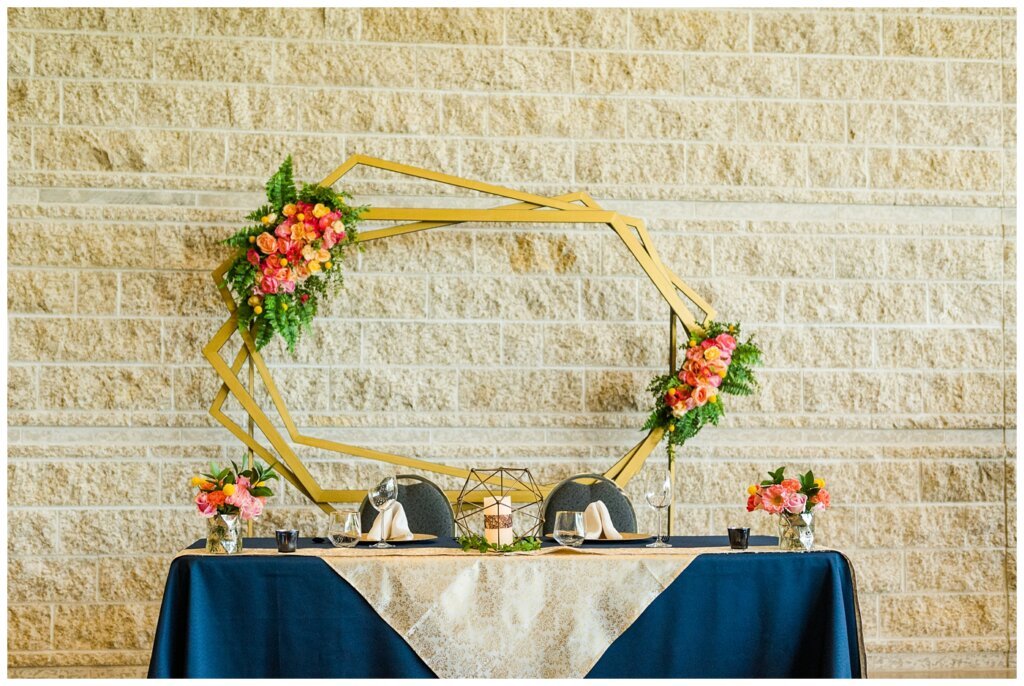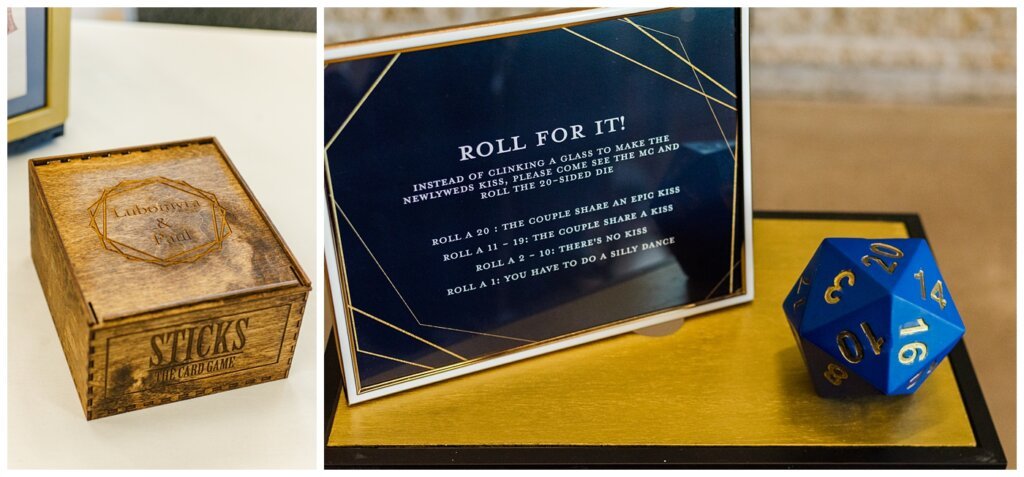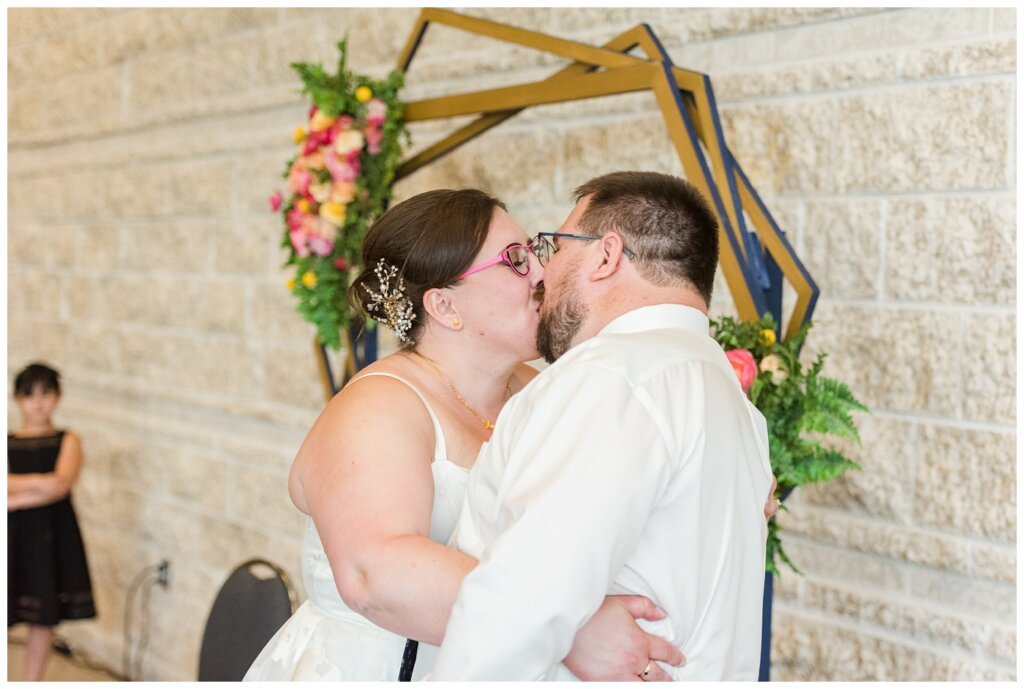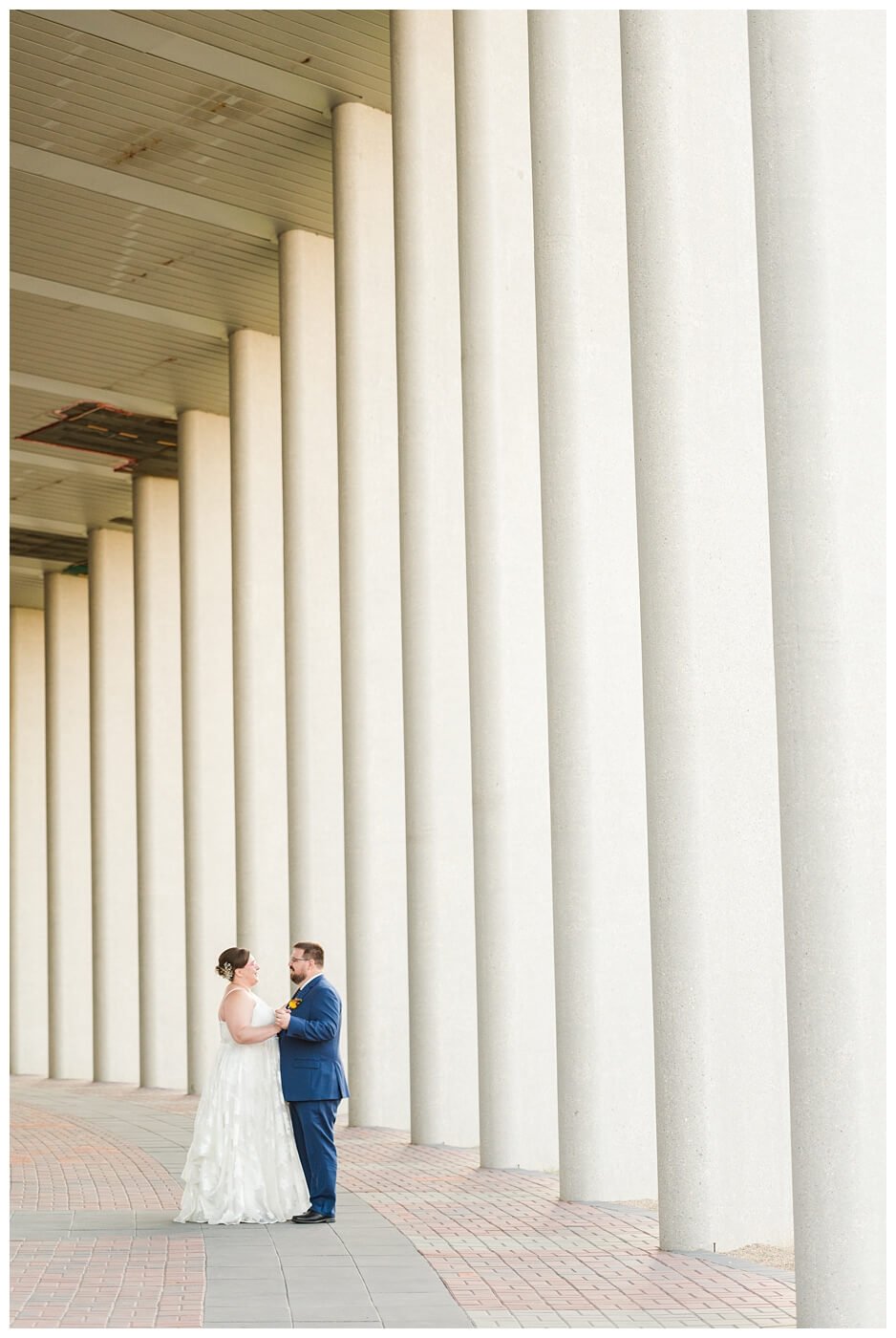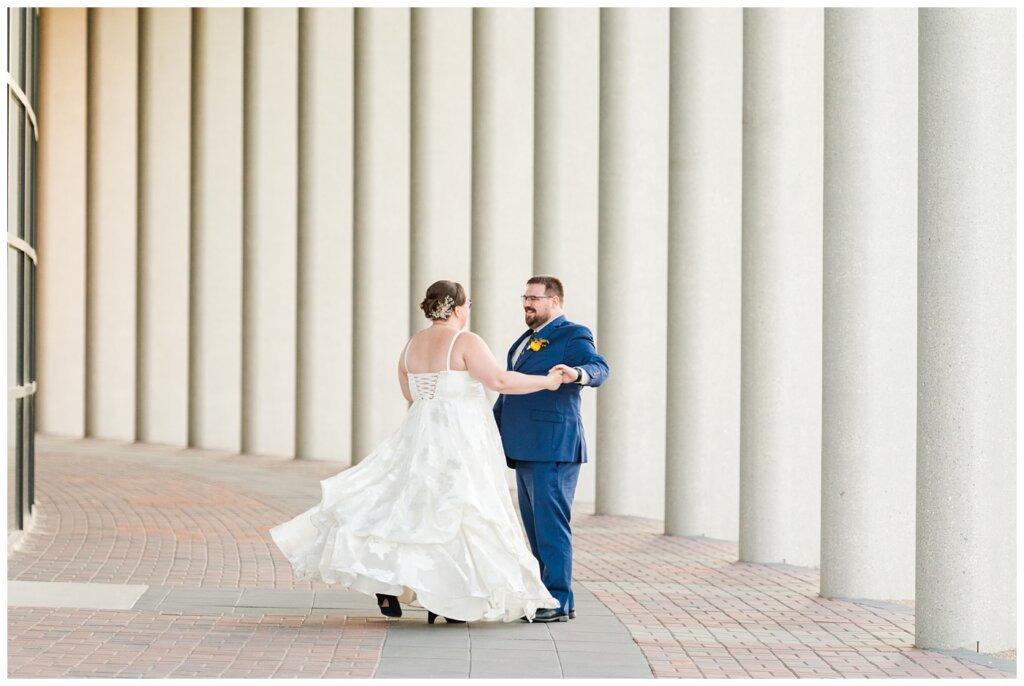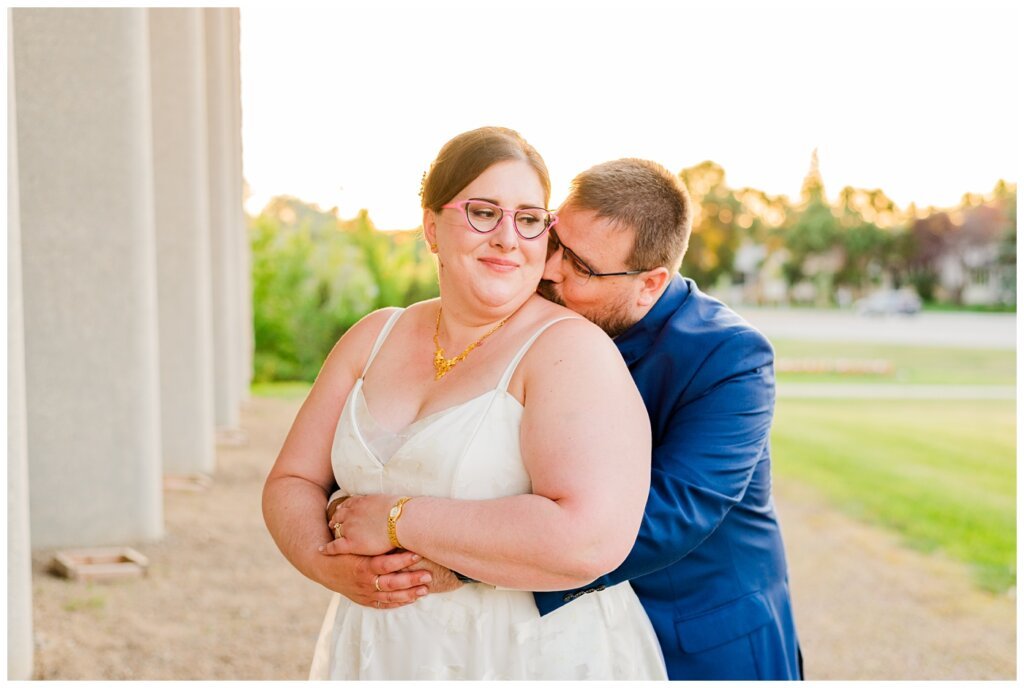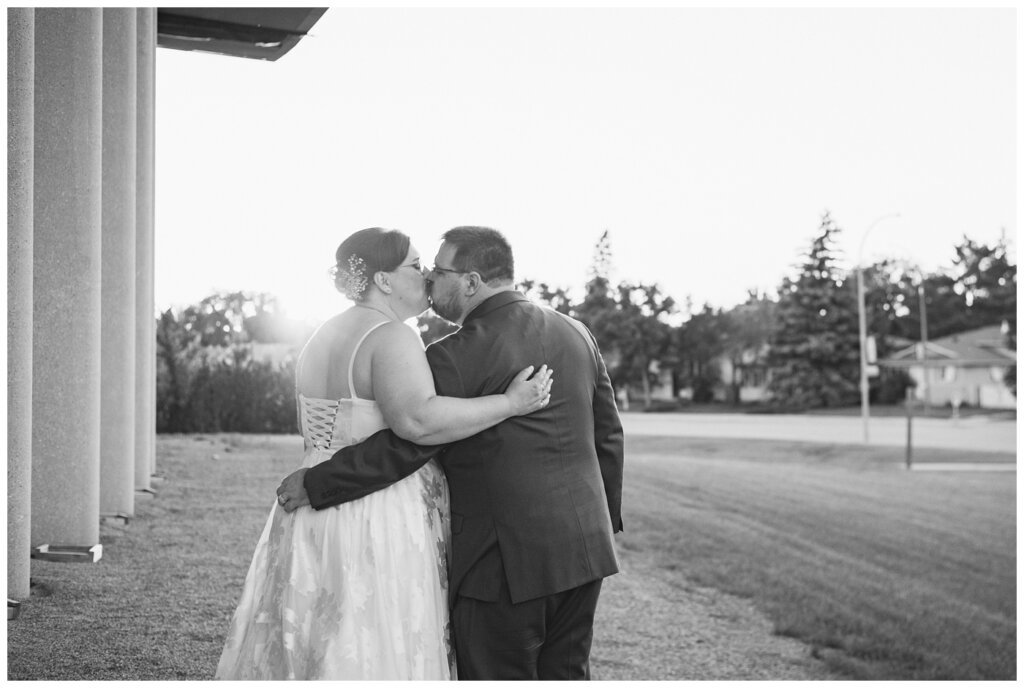 Wedding Vendors
Bridal Party Hair: Victoria Paige Styling
Bridal Party Makeup: The Beauty Loft | Vanessa Fahlman
Bride's Dress: Sweet Pea and Noelle Bridal Boutique | Halseene
Bridesmaid Dresses: Laura
Groom's Suit: Moores
Flowers: Rose & Vine Florals
Rings: Fire and Ice Custom Jewellery & Repair Inc.
Ceremony Site: St. Athanasius Ukrainian Catholic Church
Reception Site: RCMP Heritage Centre
Videographer: Anaquod Videography
DJ: All In Event Services