The weather was perfect for Jared & Haley's wedding. With a gentle breeze in the air, standing in front of the iconic waterfall at Kiwanis Waterfall Park, Jared waited patiently for his bride to walk down the aisle. As Haley, in her white Converse All Stars, and her father stepped into view, Jared's face lit up. Lifting his hand to his face, he looked down the aisle in overwhelmed joy at his beautiful bride walking toward him. Jared's eyes welled with tears, as Haley approached. This was the day they had been waiting for and that was now unfolding into what their future would become.
The entire day was adorned with love and laughter, as the wedding party that they chose to have around them was not only made up of great friends but Jared and Haley chose to have their closest cousins and siblings stand by their side on this momentous day. This made for a very tight nit crew and an air of familiarity mixed into the excitement. These cousins and siblings, who have shared so many memories, were now standing side by side, beaming with pride, as their family – Jared & Haley – took this next step. This decision to include family in their wedding party speaks volumes to their love for family and the strong bonds they hold with their loved ones.
Hands clasped together, Jared & Haley stood under the arch Jared had custom-made. A beautiful arch, adorned with a cross, their verse, and a small picture of their dog Gracie. It is here, surrounded by friends and family, that they shared their vows with one another, moments of tears welling up in each of them.
As the celebration of their day continued, the couple was keen to take wedding party photos at the nearby parks, as well as TC Douglas Building followed by a stop for the two of them at one of their favourite spots, a staple in Regina, Milky Way Ice Cream! Who doesn't love a great ice cream stop mid-wedding day in summer?!
The last stop for photos was a nod to their first date at Glencairn Bolodrome. It is here that marked the beginning of their journey seven and a half years ago, and now here they were, in wedding attire, throwing a few friendly balls and remembering where it had all begun. These specialized spots for ice cream and bowling are part of Jared & Haley's story. A shared love for the little things, the enjoyment of one another (and maybe a little friendly competition), and the togetherness that now bonded them together in their marriage.
As the reception was underway at The Atlas Hotel, the speeches were a highlight of the night. The parents welcomed their new respective son and daughter-in-laws to the family, with Haley's sister and Jared's brother sharing toasts as their Matron of Honour and Best Man. These all provided a roller coaster of tears, heartfelt stories, fond memories, and funny anecdotes.
As if to not be outdone, Jared and Haley's thank you speech was full of sincerity and authenticity, as they honoured their parents, family and wedding party. As a little icing on the cake, Haley provided a confession to her now mother-in-law regarding the many salads that Haley had endured, despite having a strong and adamant hatred for them. It, of course, was taken with great laughter and acknowledgment that the bond between families had now been solidified.
Jared & Haley, as you now embark on this next stage of your journey together, may you continue to build on the strong foundation that you have set. A foundation built on family, fun, laughter, honesty, love, but most importantly your faith. May your relationship be an inspiration to others to seek those same values and as a reminder for you that through every strike, spare, or occasional gutter ball that comes your way, you are now a package deal. Be there to help reset the pins for one another, providing encouragement and support through the inevitable ups and downs of life. Thank you for allowing us to celebrate your special day with you!
xoxo
Cam & Courtney
(related: Jared & Haley – Fall Engagement 2022)
{ Jared & Haley – Summer Wedding 2023 }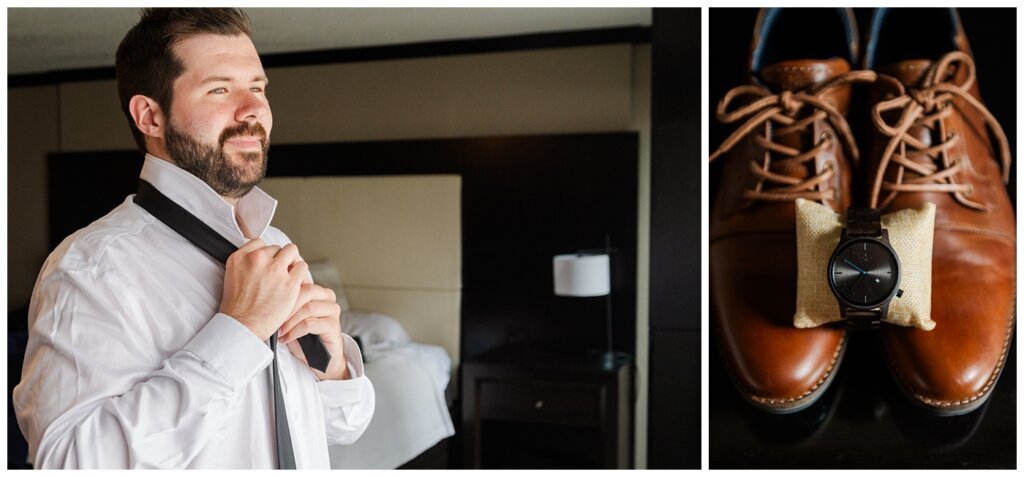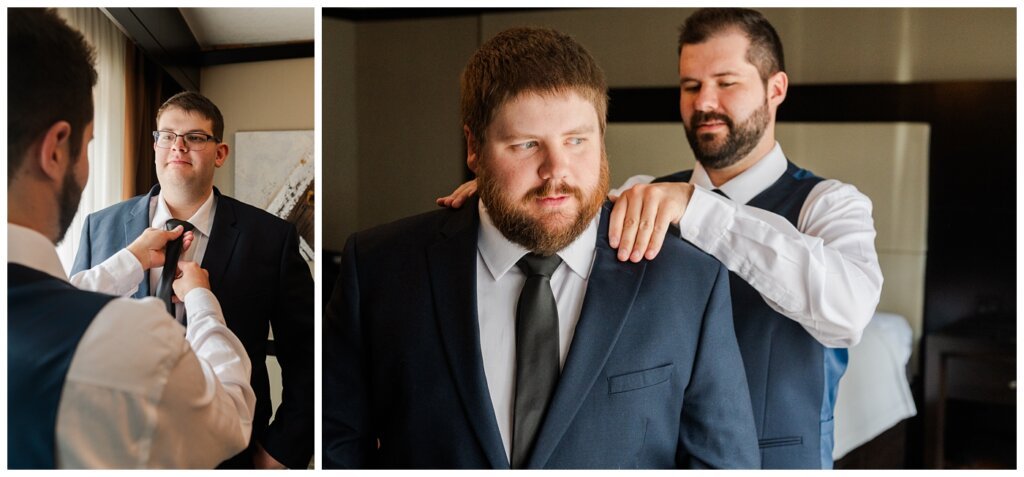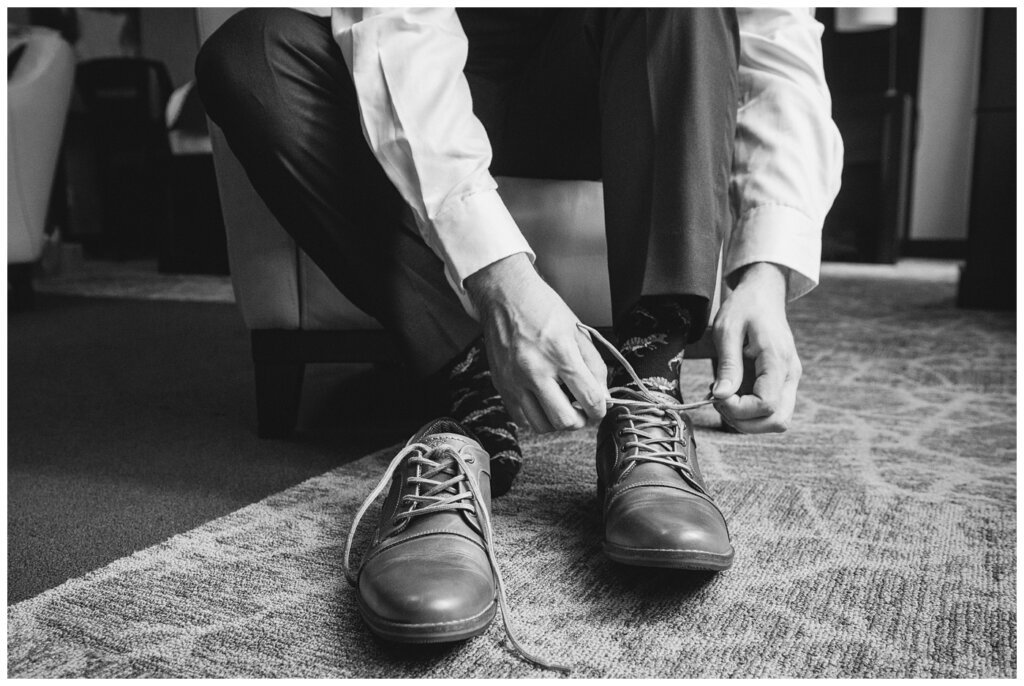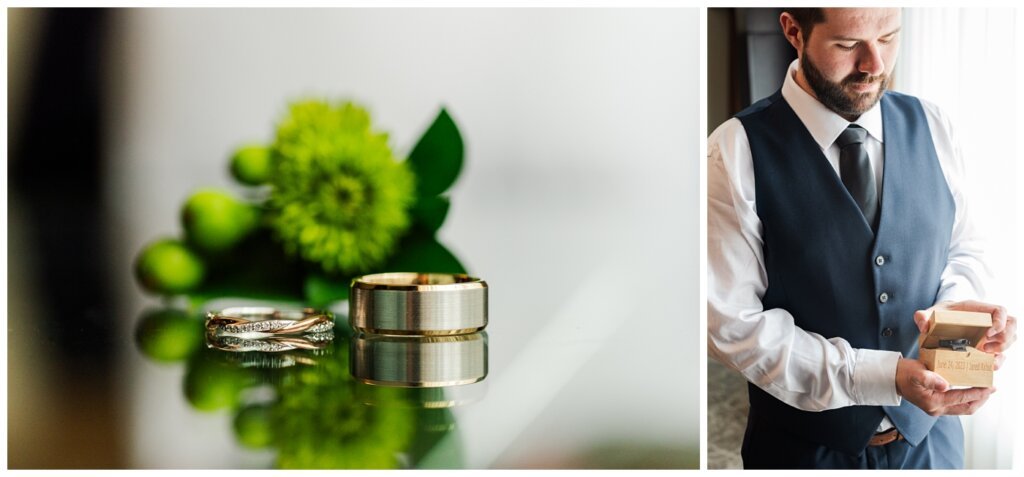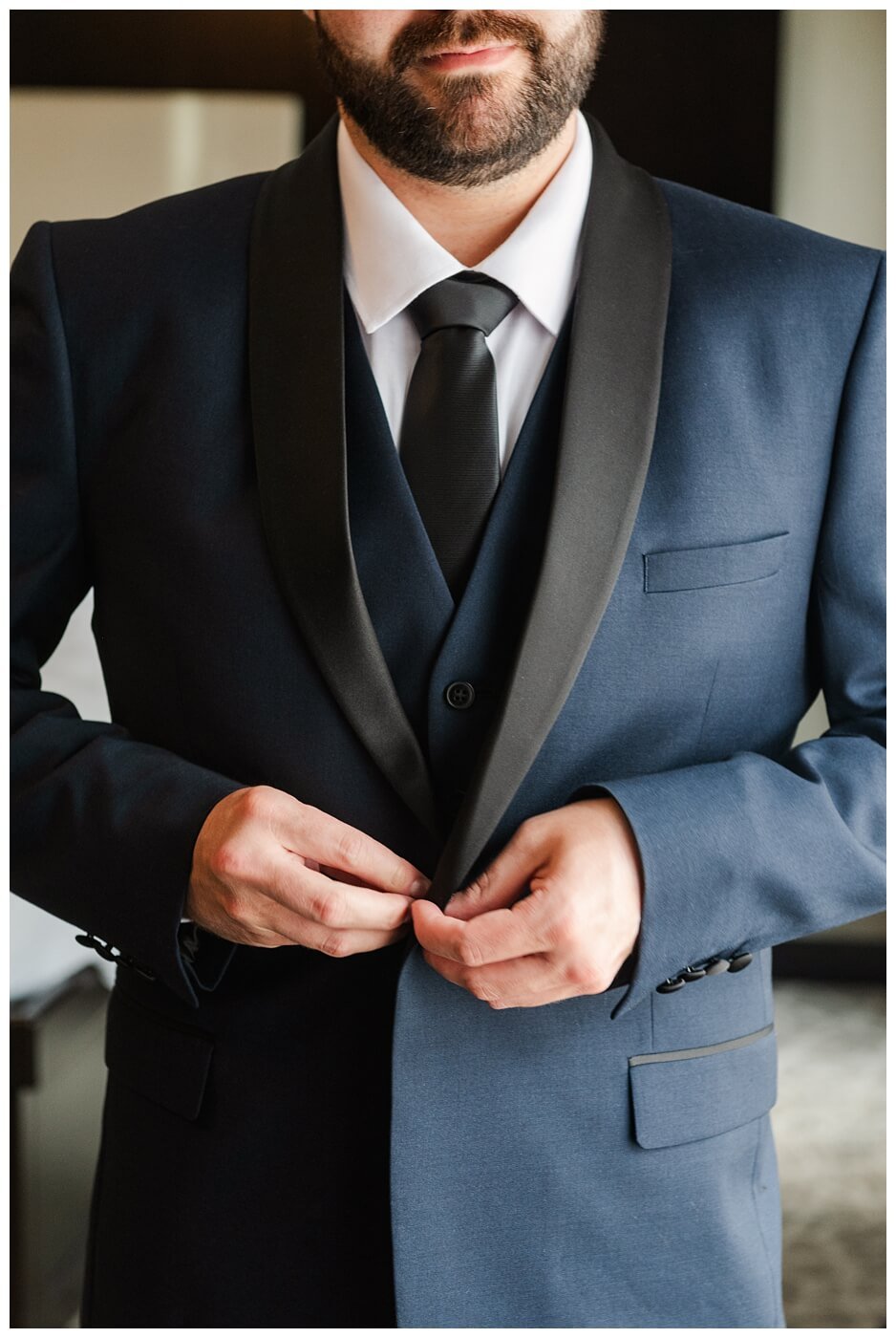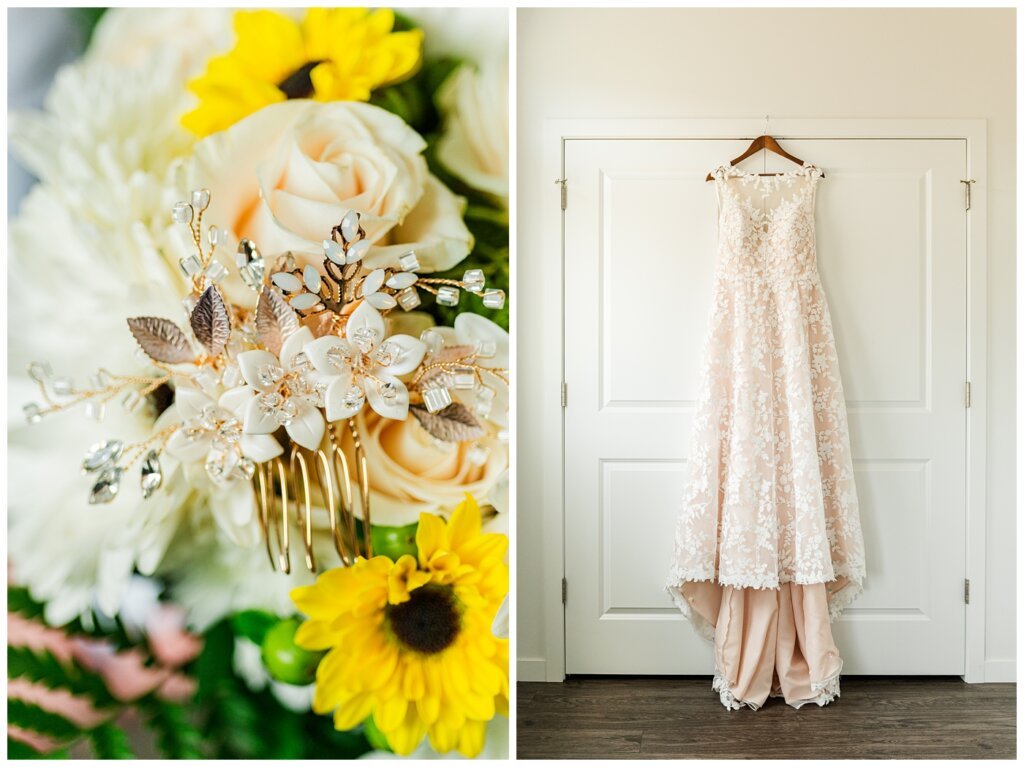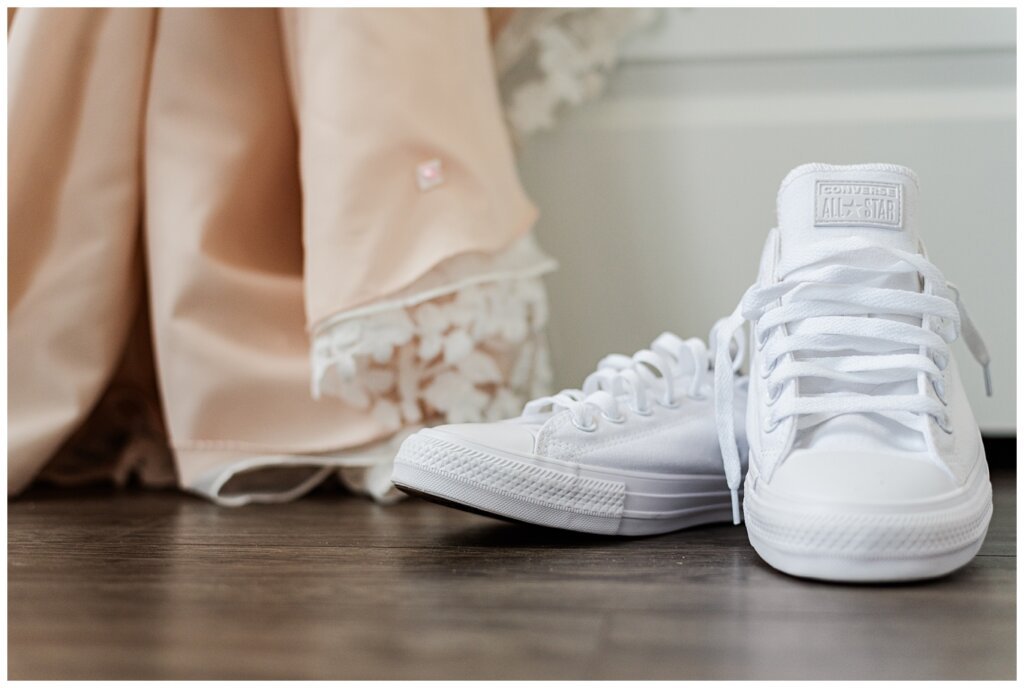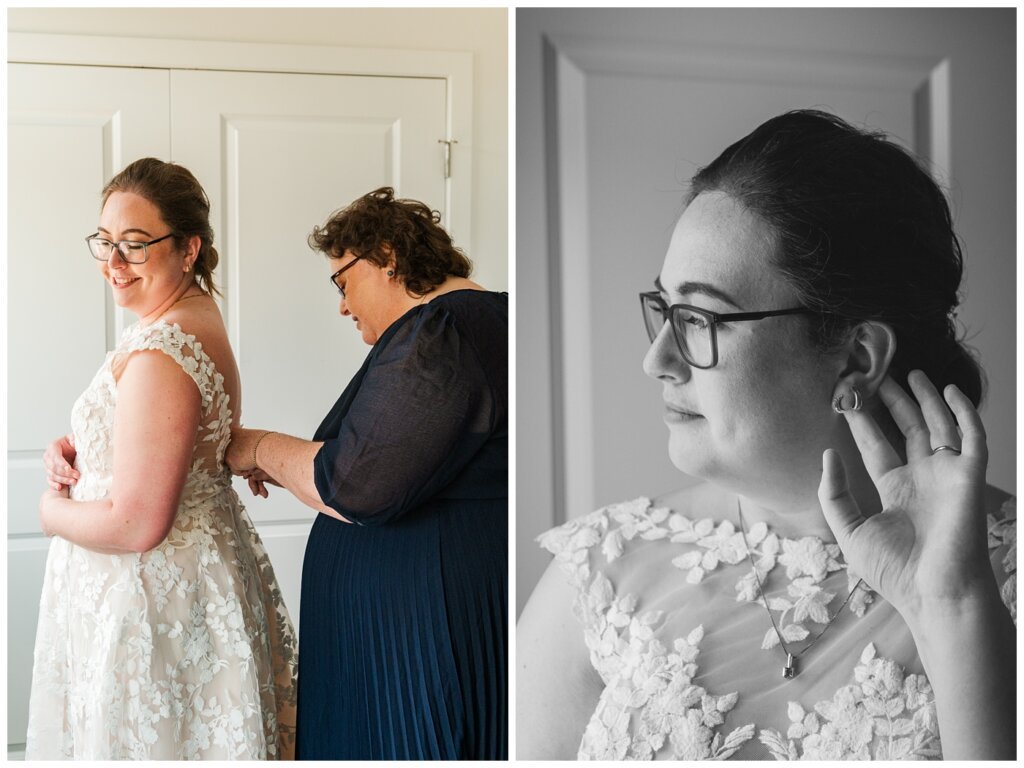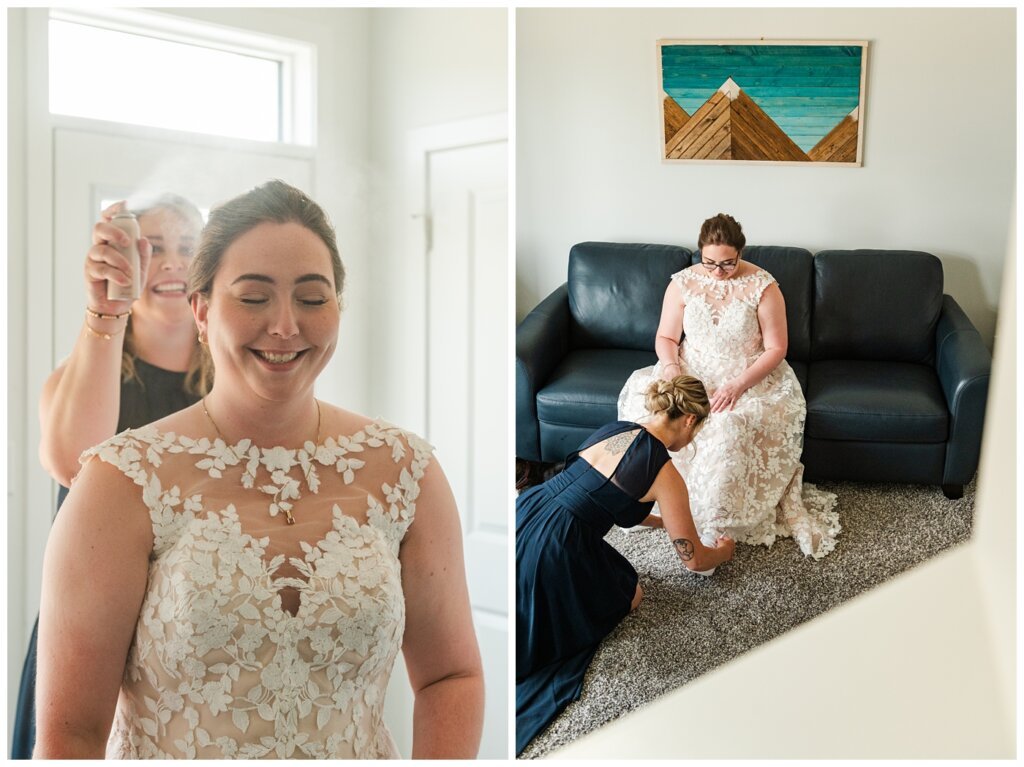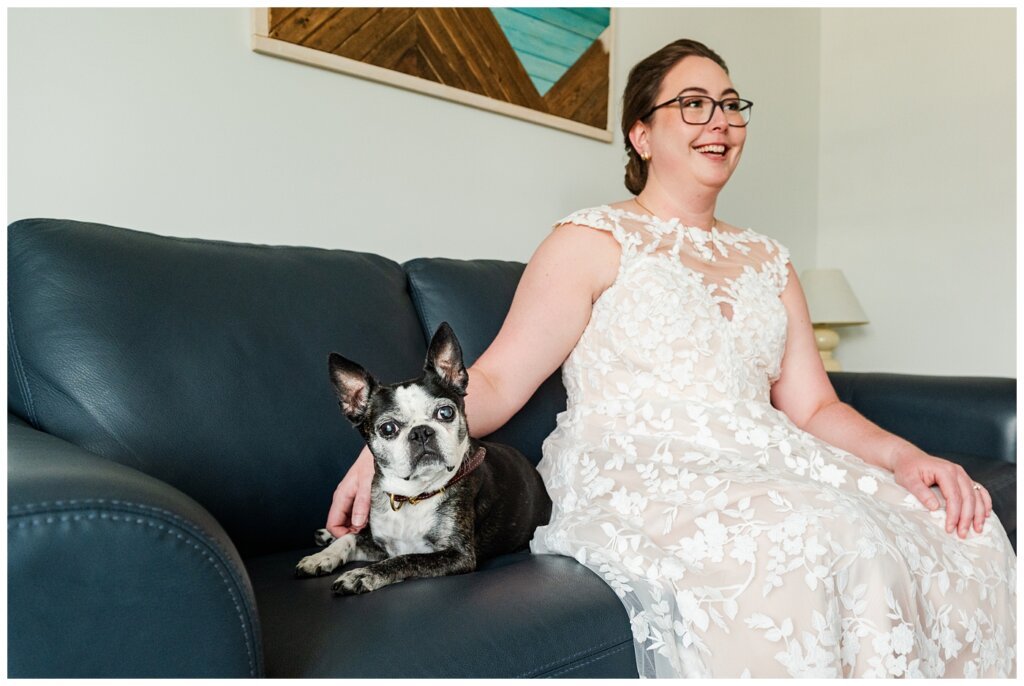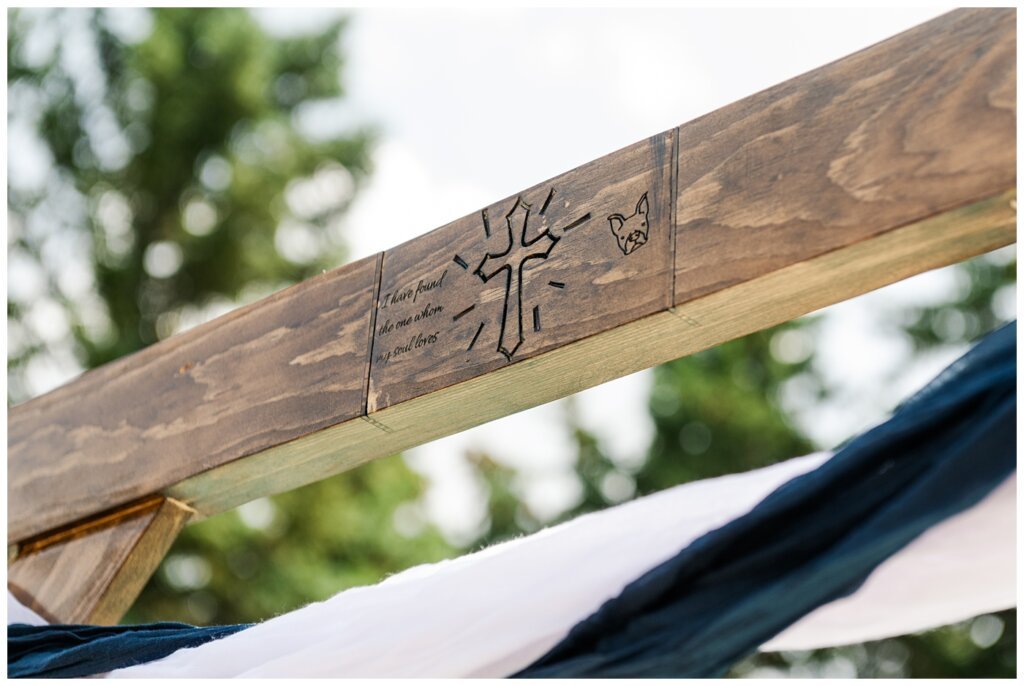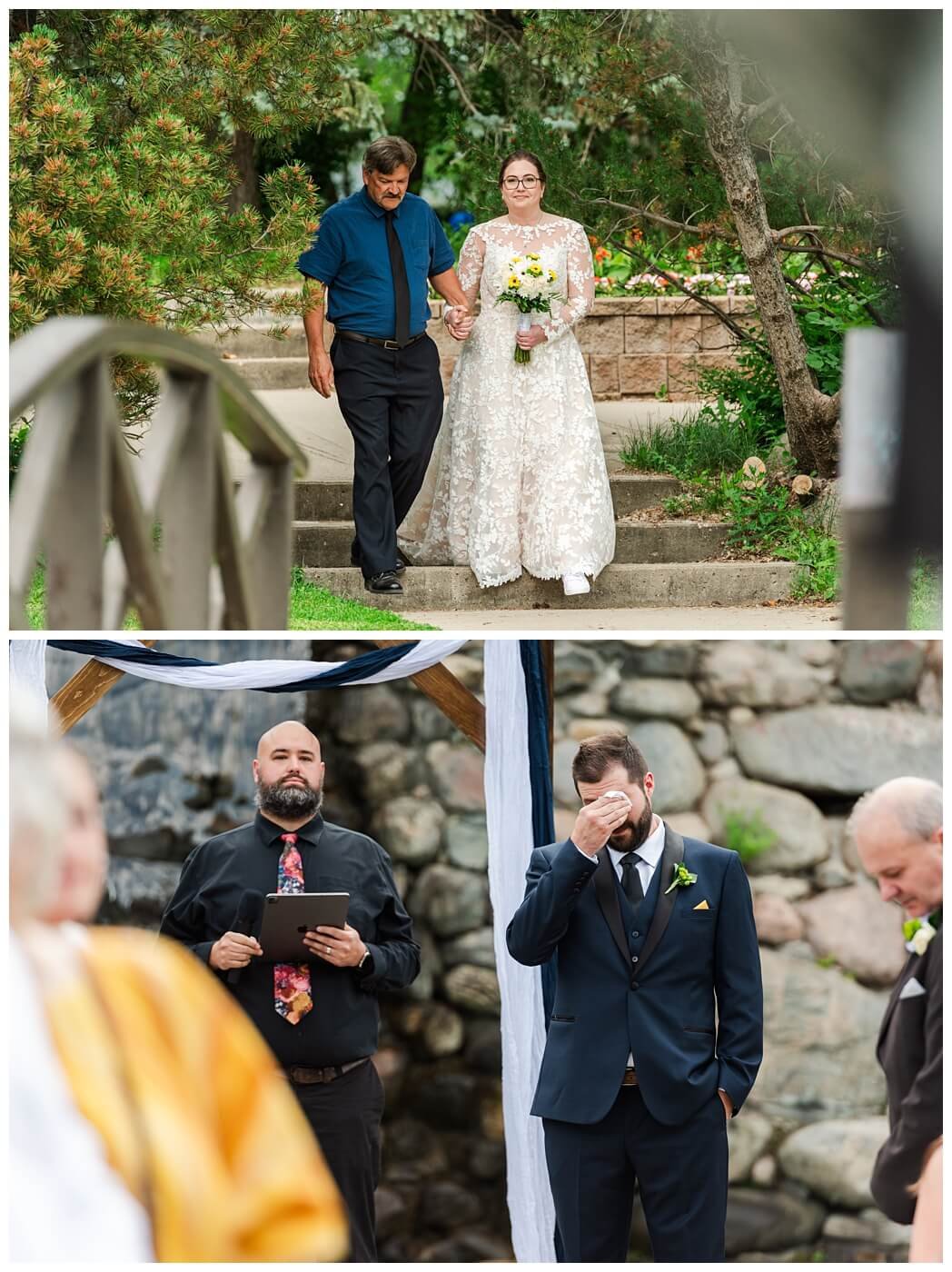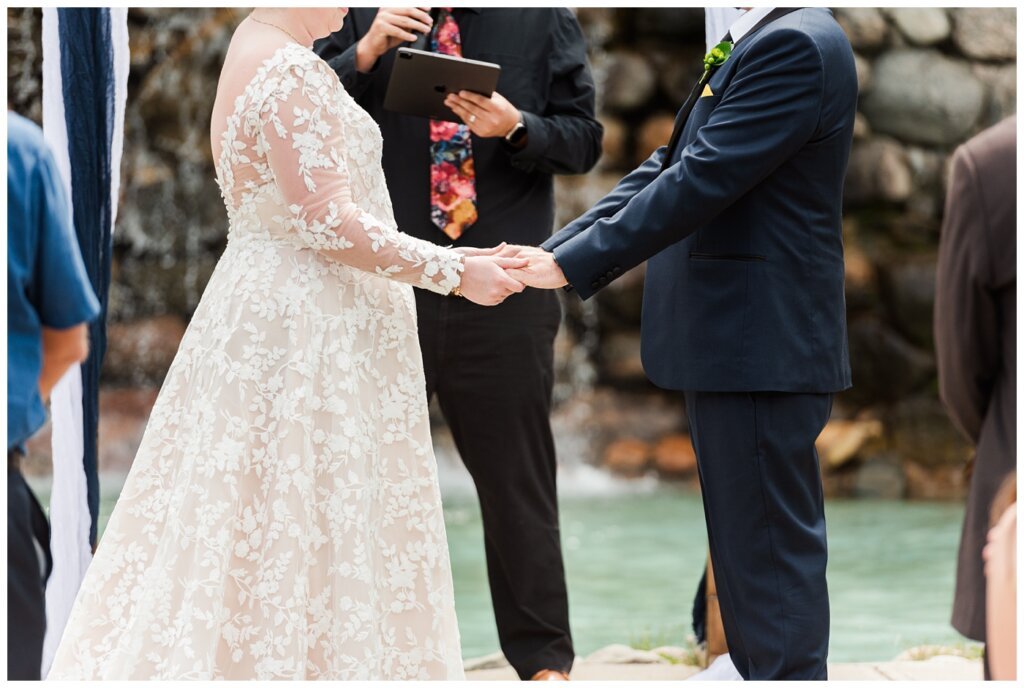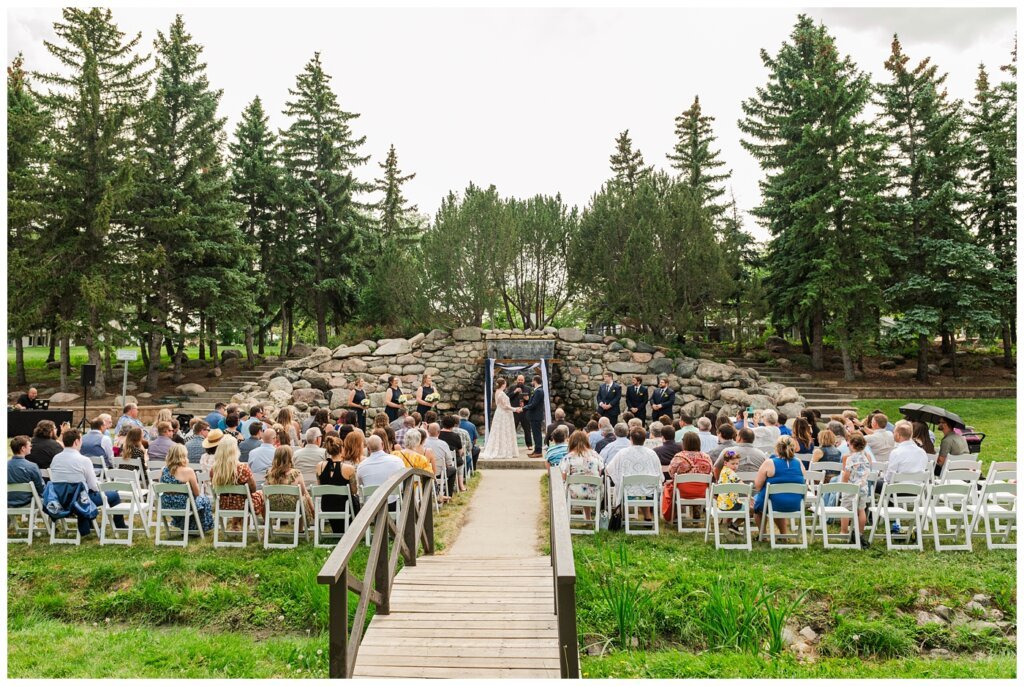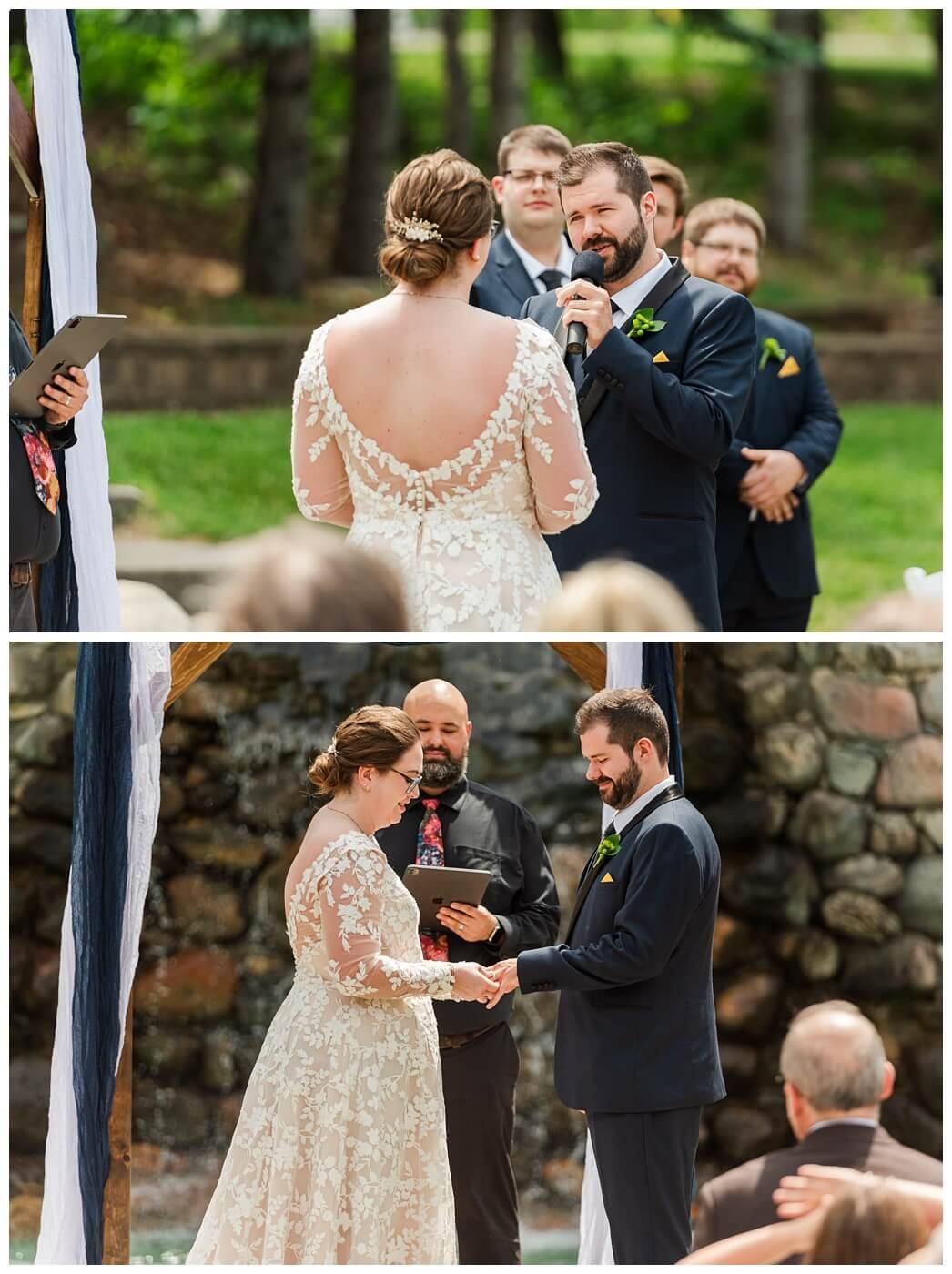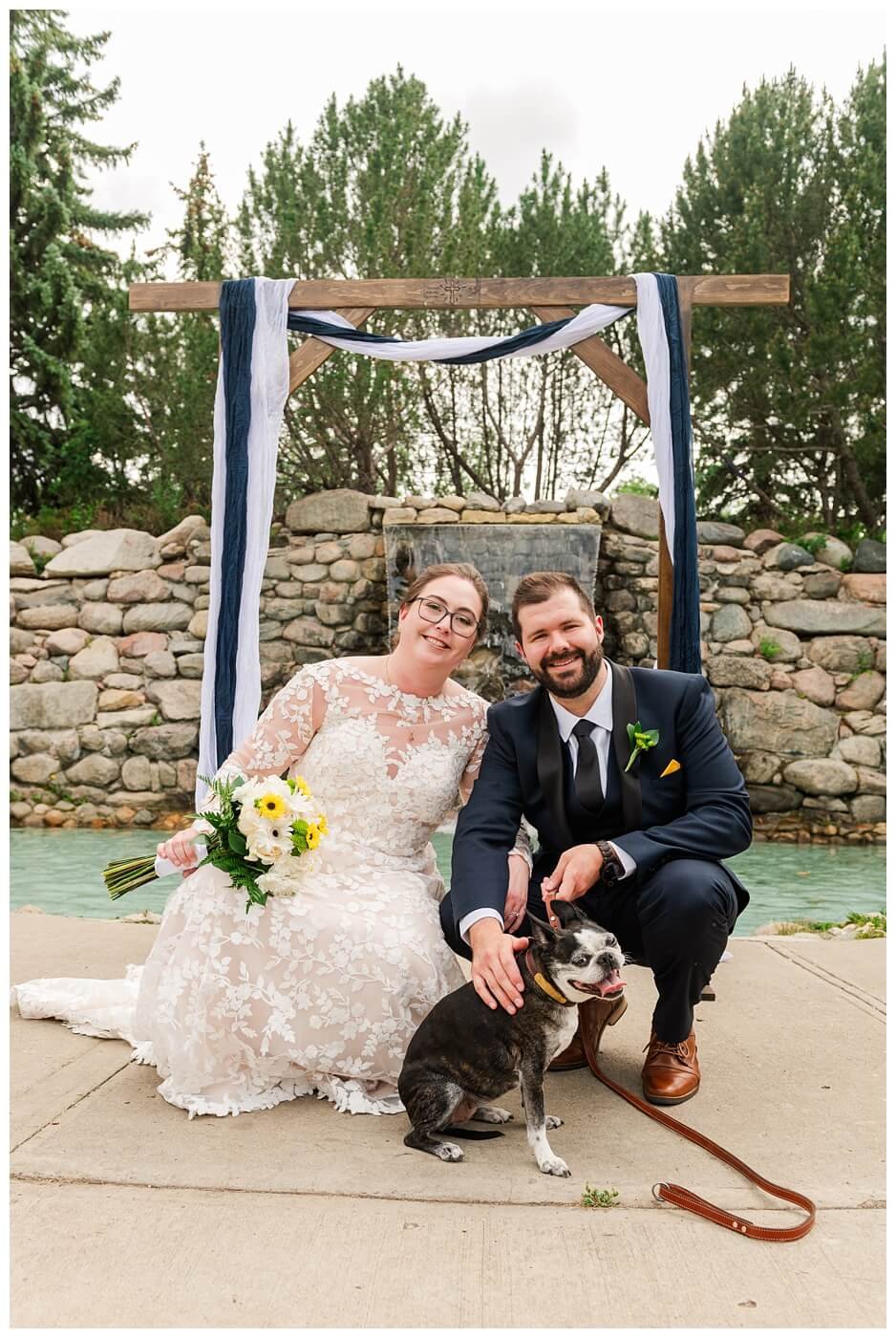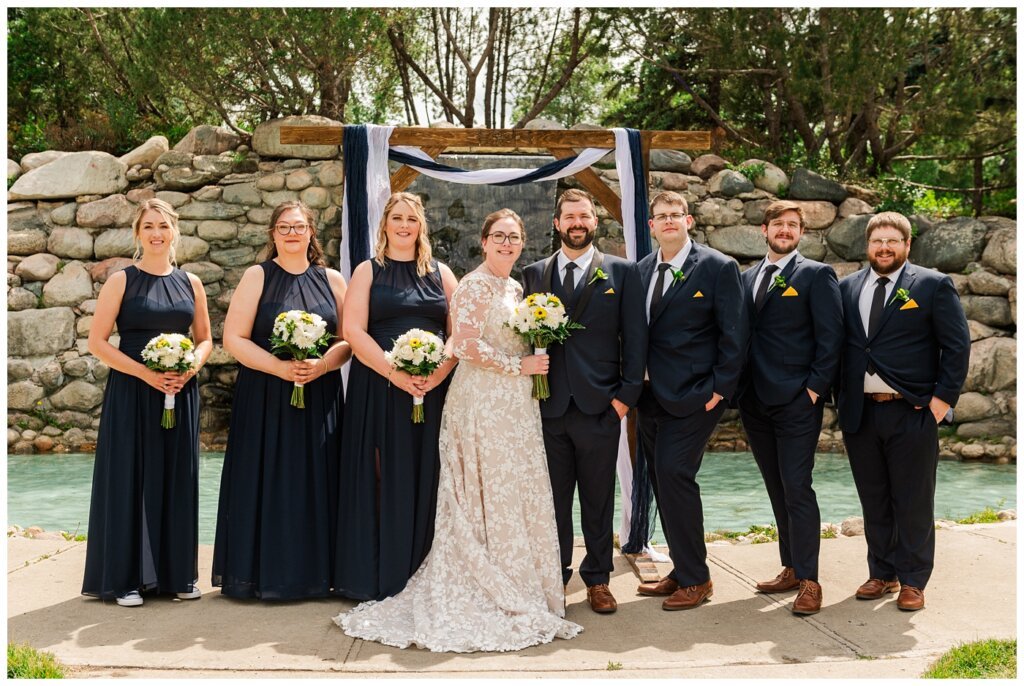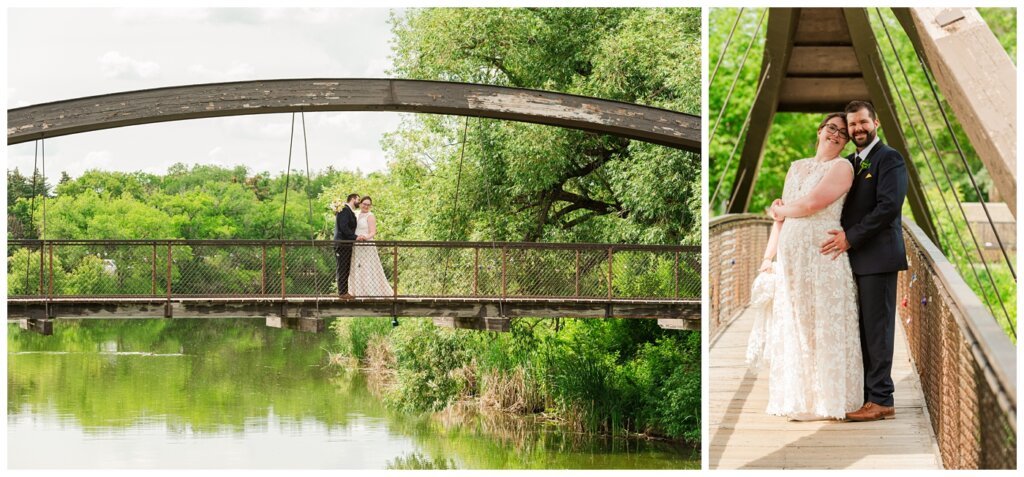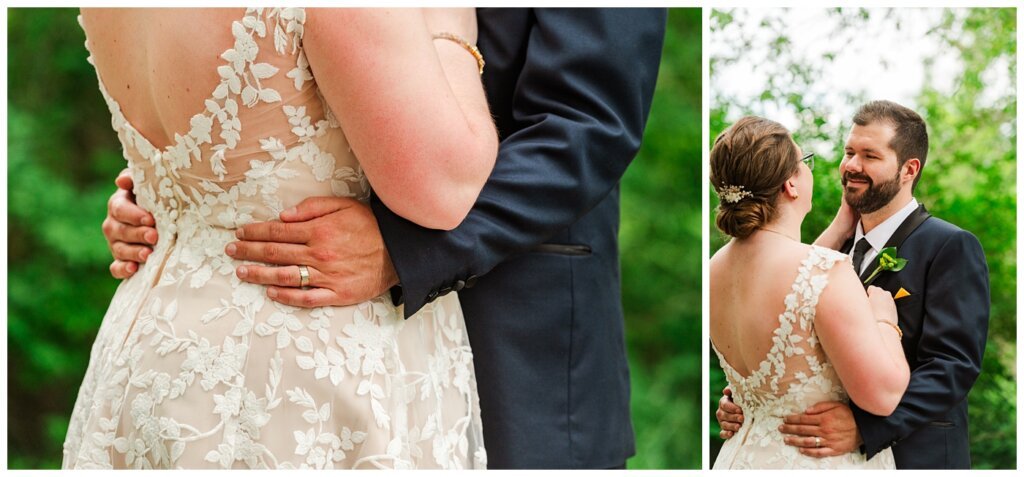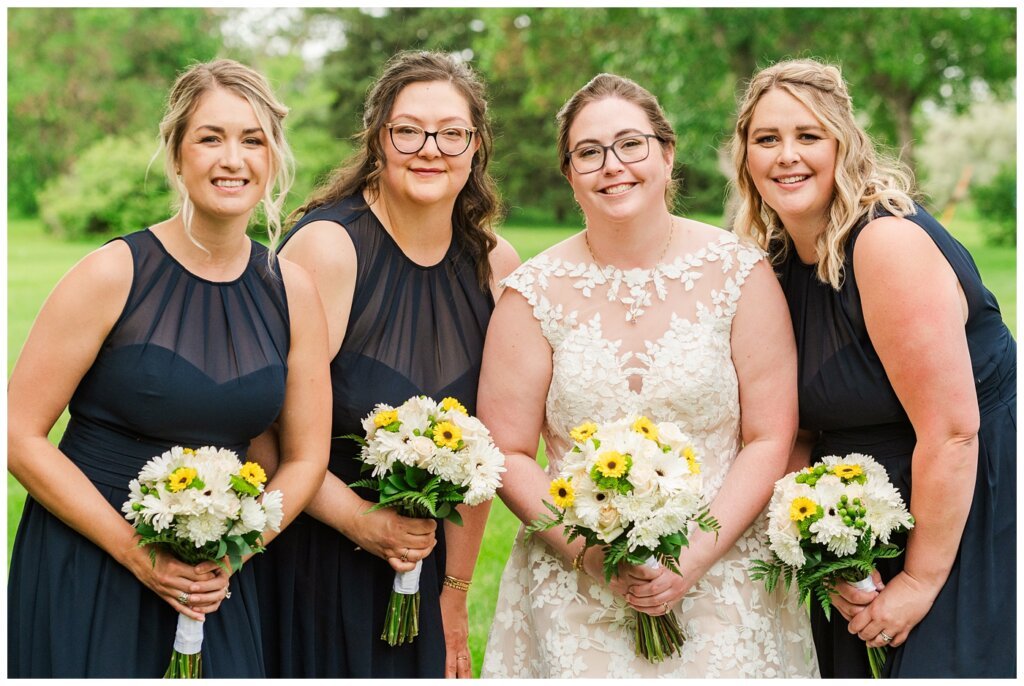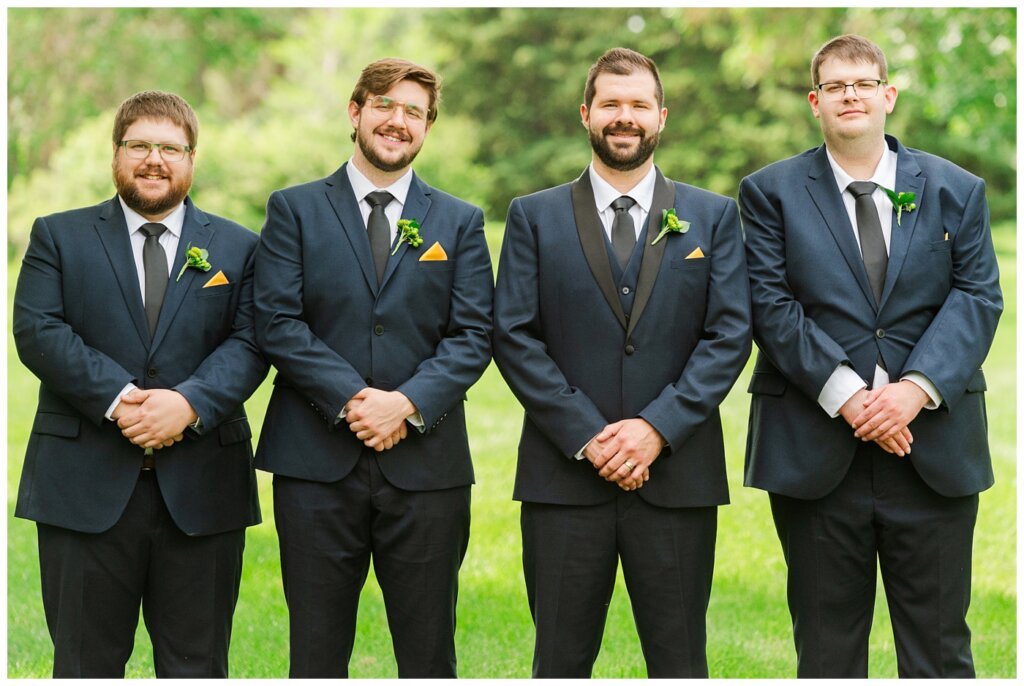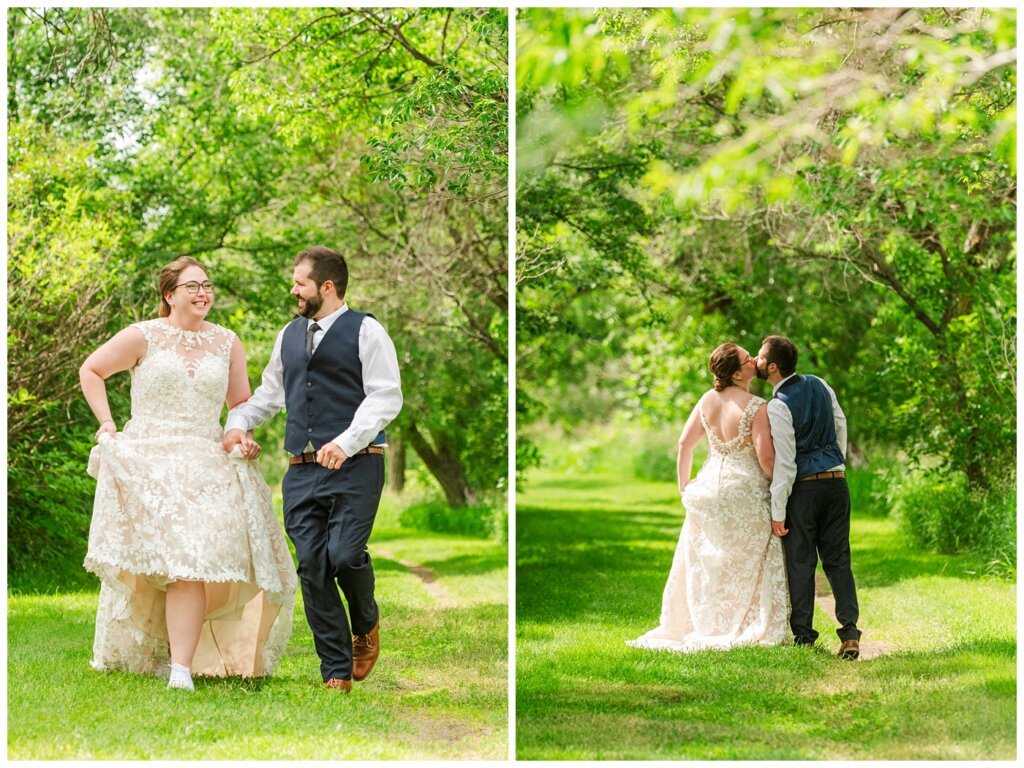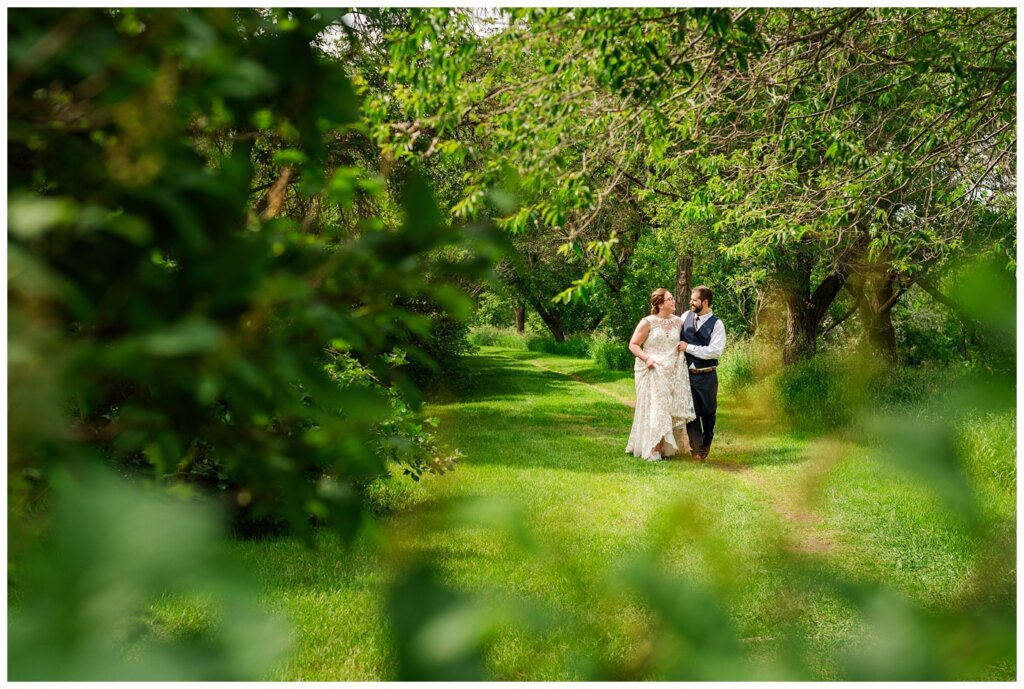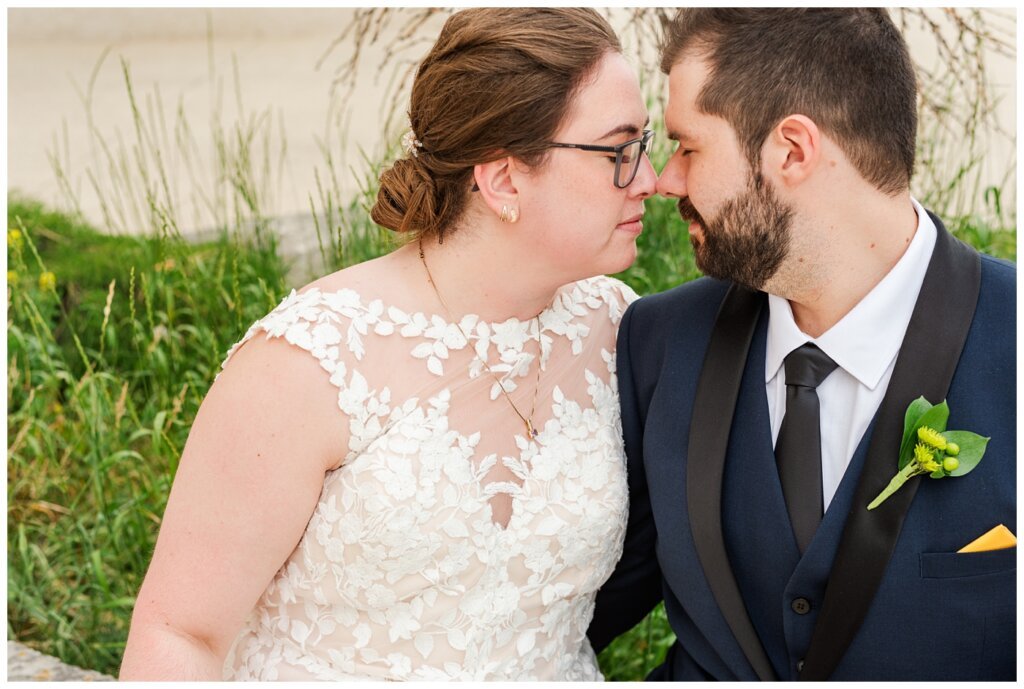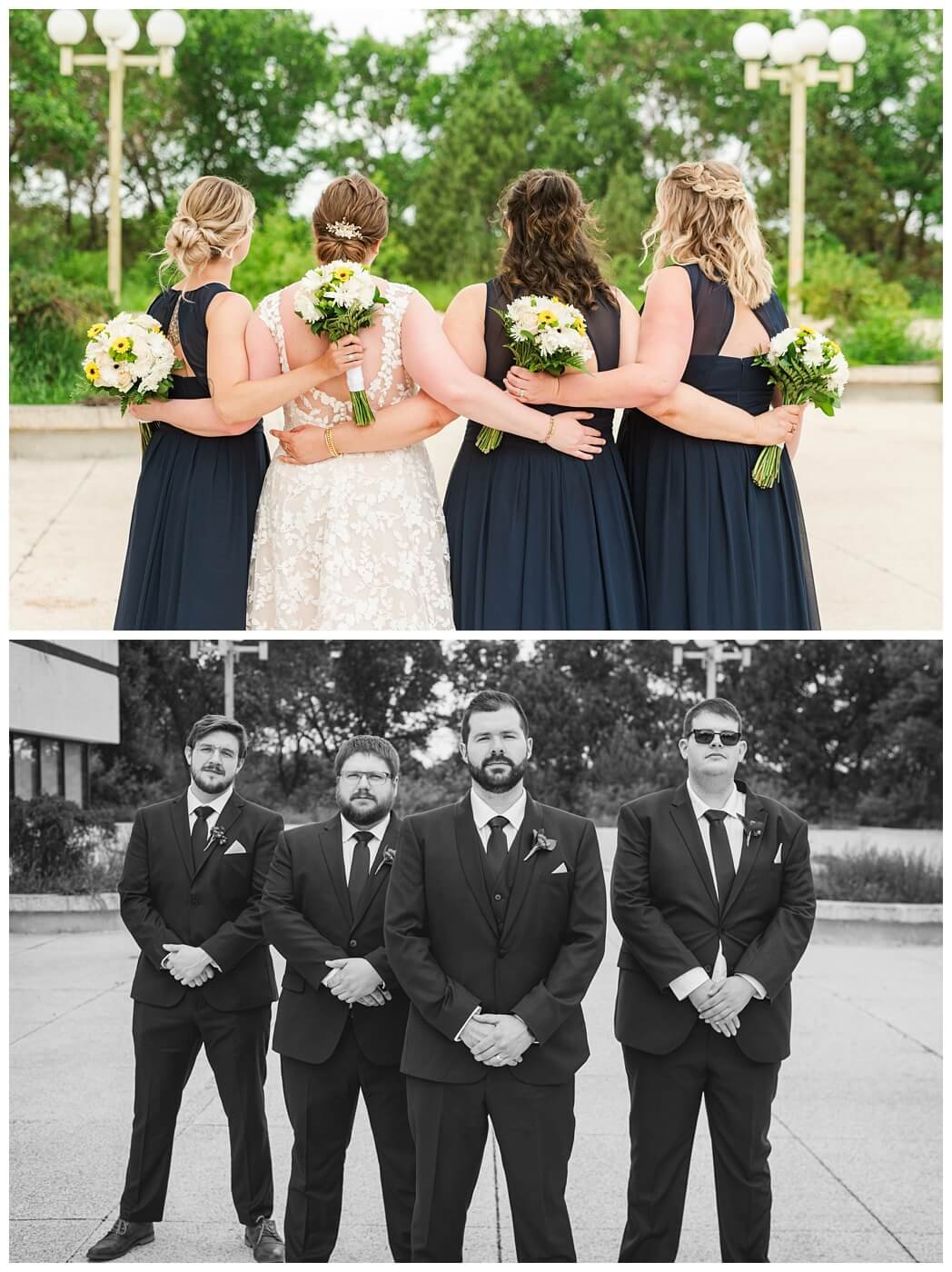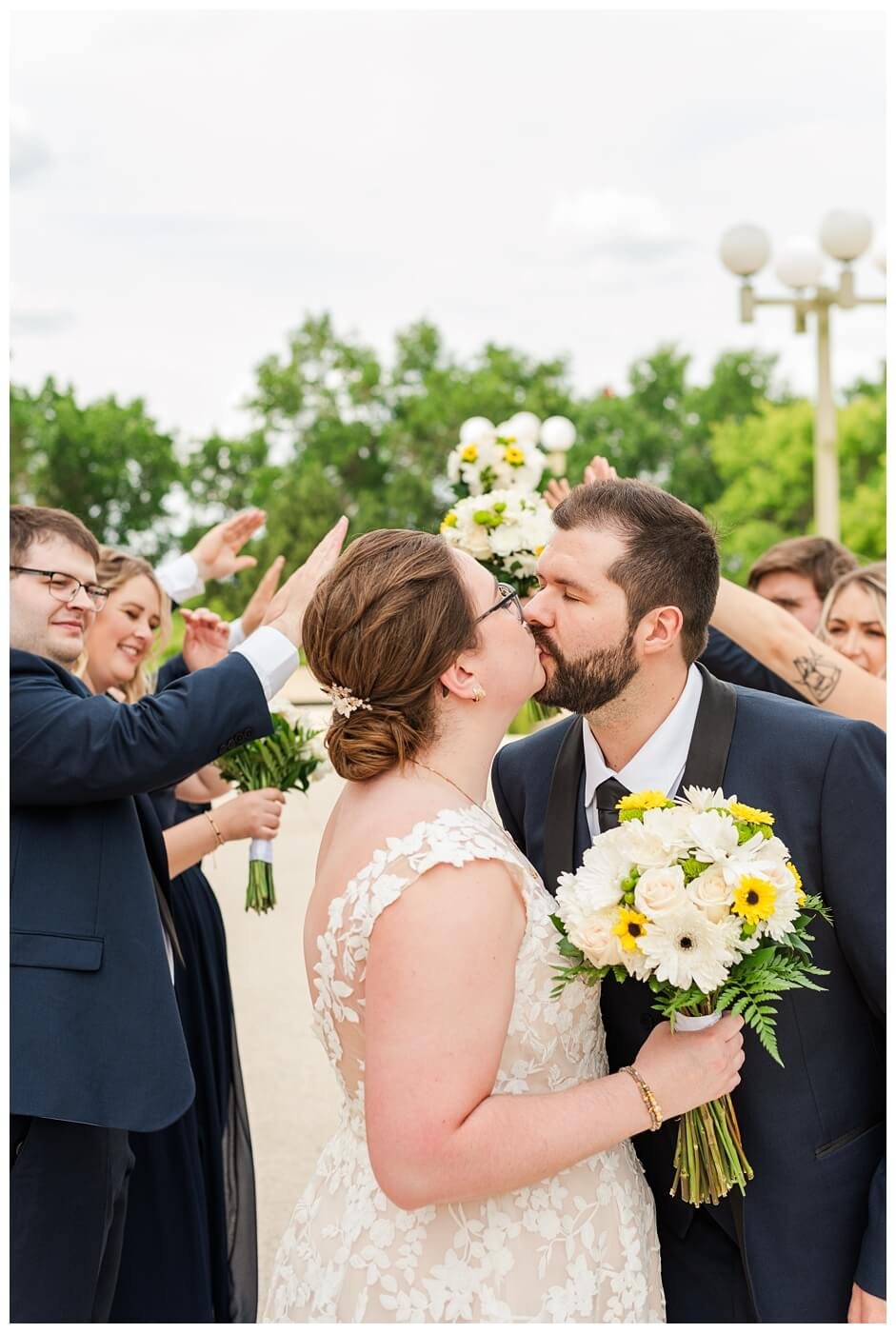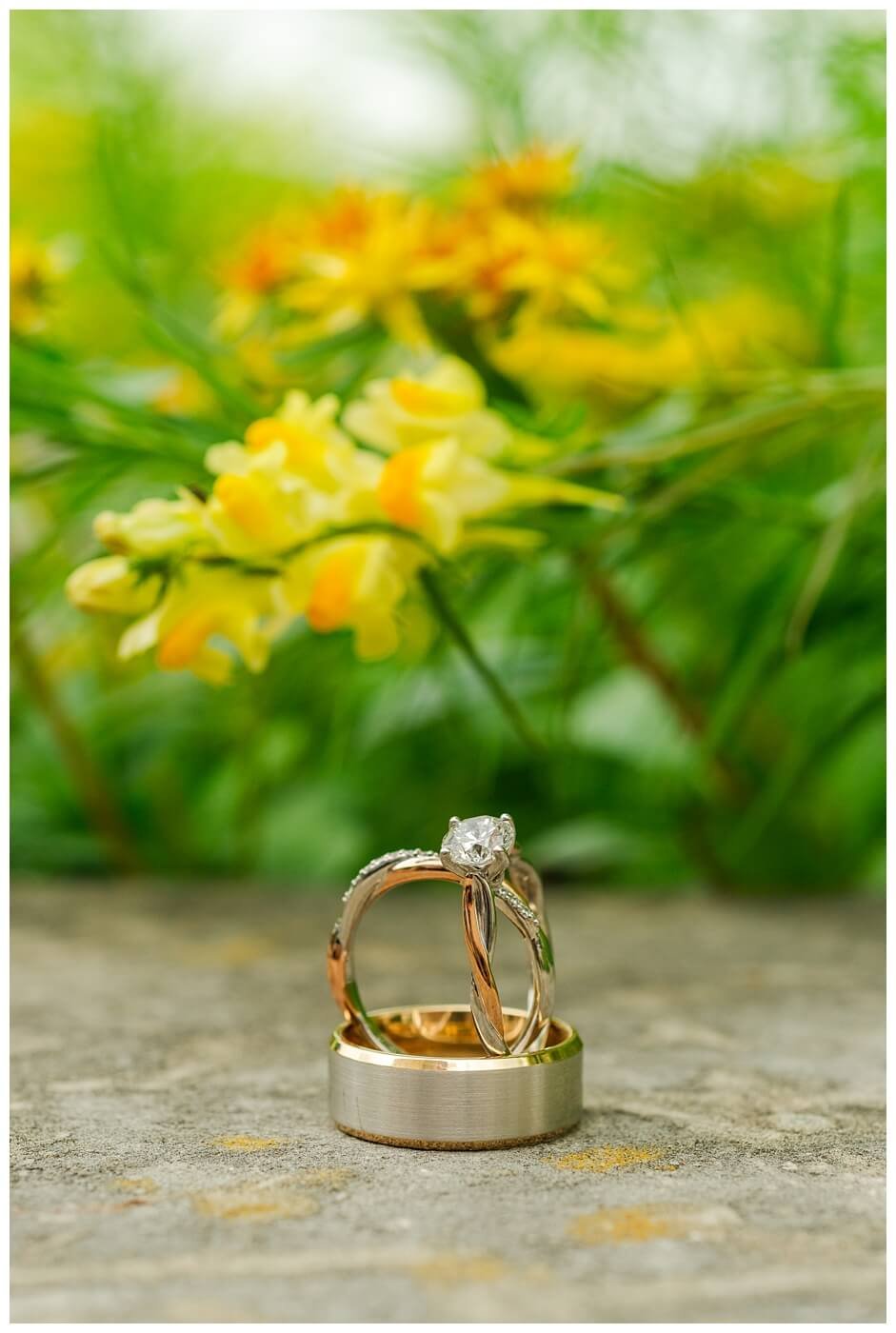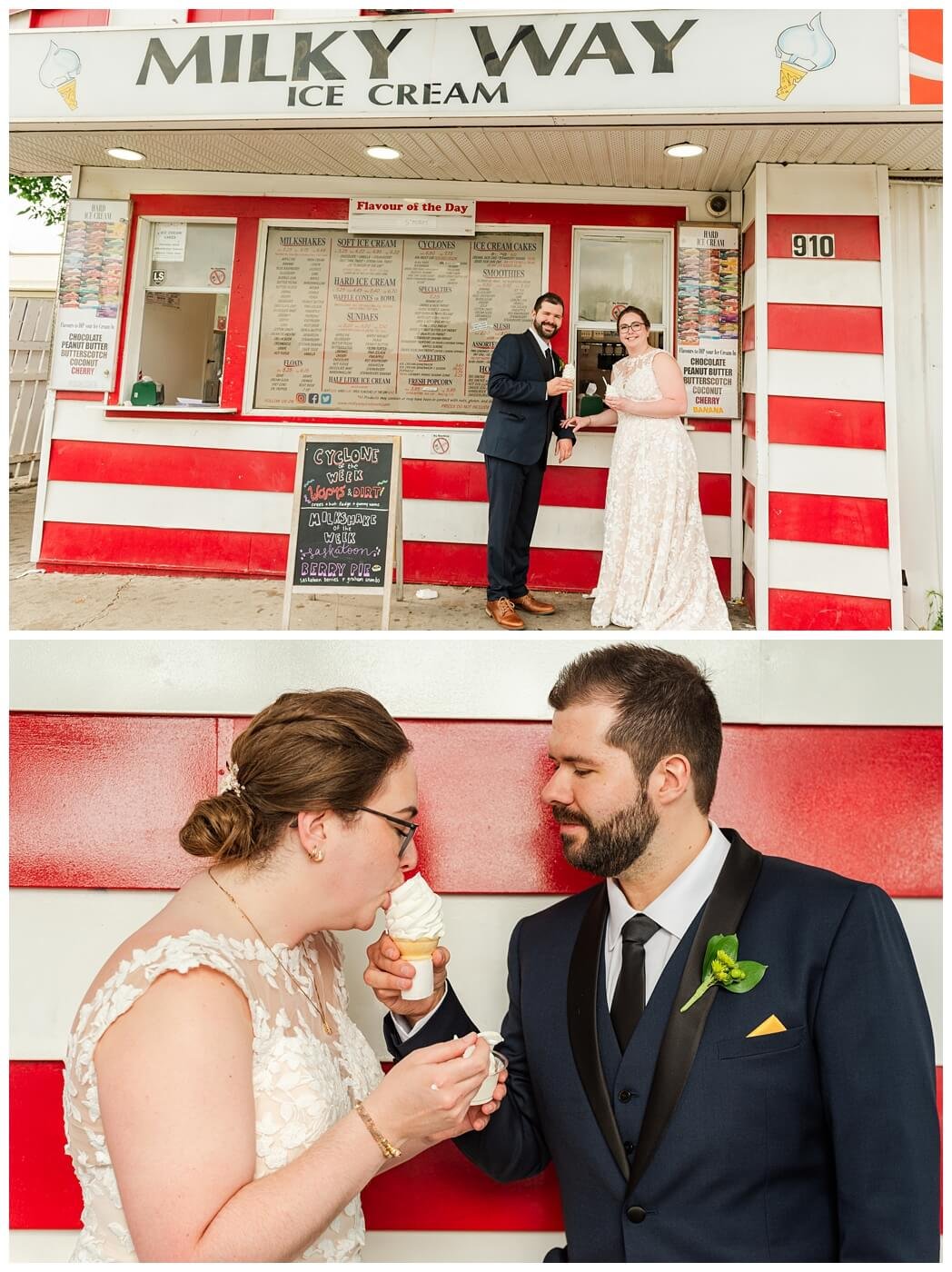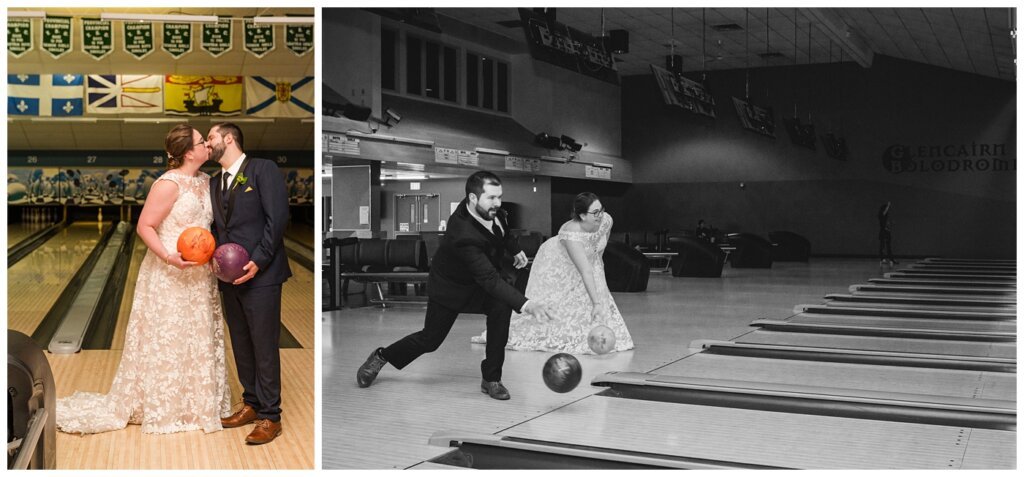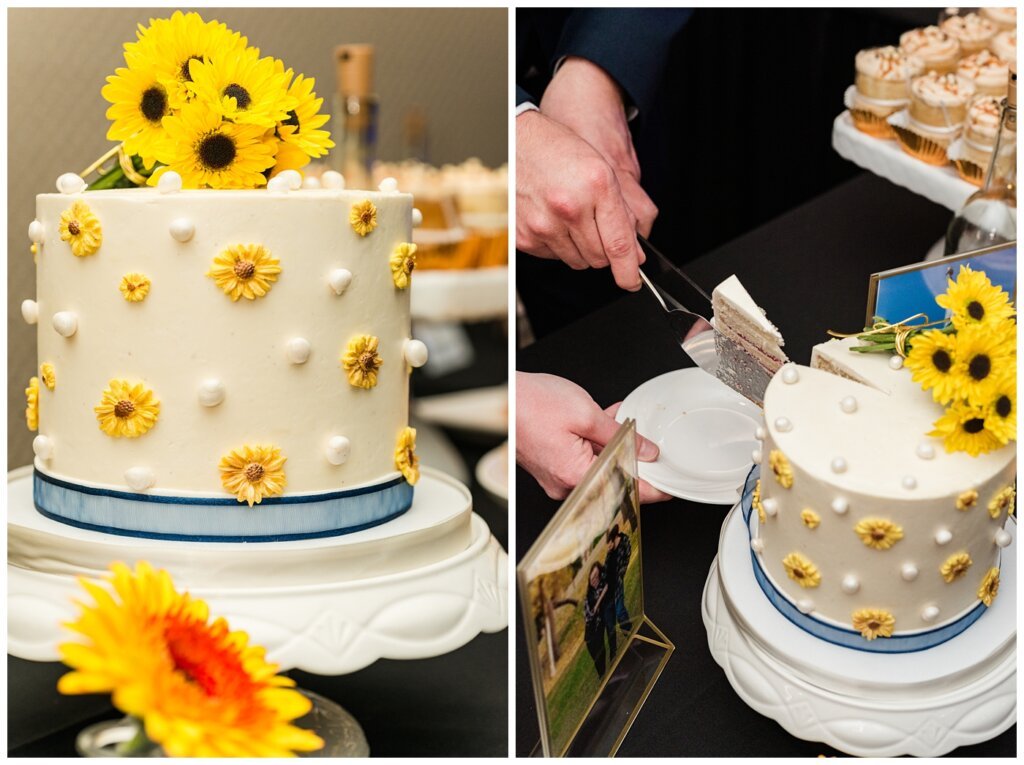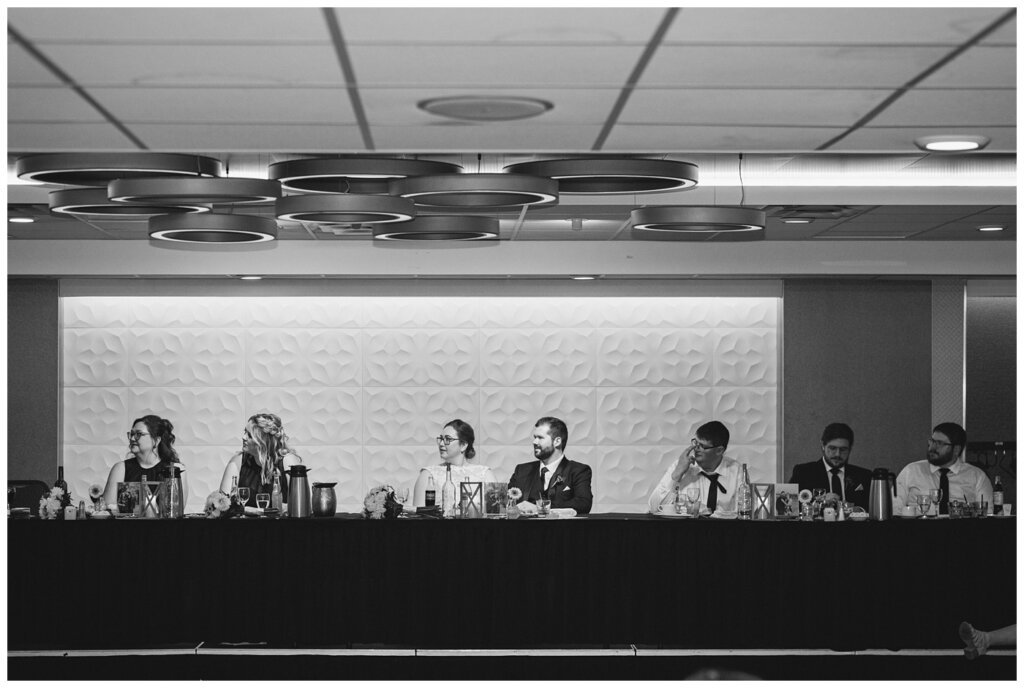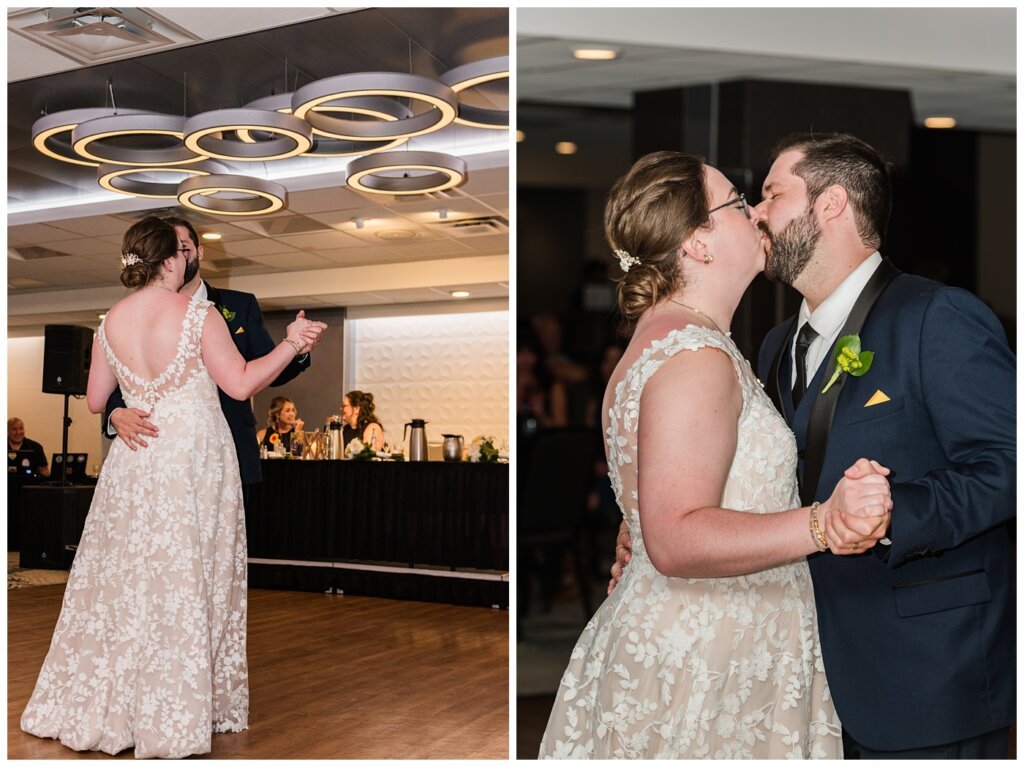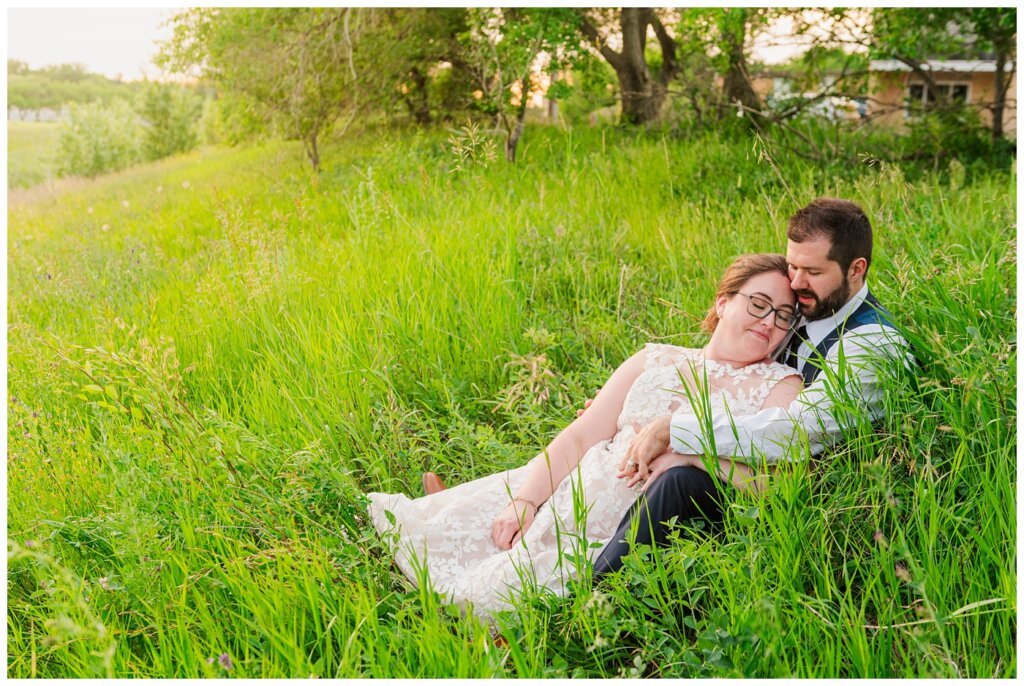 Wedding Vendors
Bridal Party Hair: Roma Ruggieri at Salon Society
Bridal Party Makeup: Hope Simmons at Salon Society
Bride's Dress: Newline Fashions & Bridal
Bridesmaid Dresses: Newline Fashions & Bridal
Groom & Groomsmen Suits: Tip Top
Wedding Rings: Victoria Jewellers
Watch: SaskWatches
Flowers: Costco
Ceremony Site: Kiwanis Waterfall Park
Reception Site: The Atlas Hotel
Cake: Something Sweet by Fadiah
DJ: King's Court Music Services