Whether its for an engagement session, your wedding day, or a family photo session, choosing the location for your photo shoot is an important part of the experience and the overall look & feel of your photos.
Most people prefer to have their photos outdoor, and we would agree. We love shooting in nature or perhaps an urban setting where we can still get that natural light and warmth. BUT… we live in Saskatchewan and outdoor isn't always an option. Say, in January or February… So the challenge becomes finding the right indoor location for your photo session.
Unique-to-You Locations
We love using locations that are special to our couples or families. Locations that you may have unique access to, such as your workplace or a club that you belong to. Or even activities that you frequently enjoy doing together – such as bowling, trips to the Sask Science Centre, or SkyPark, etc.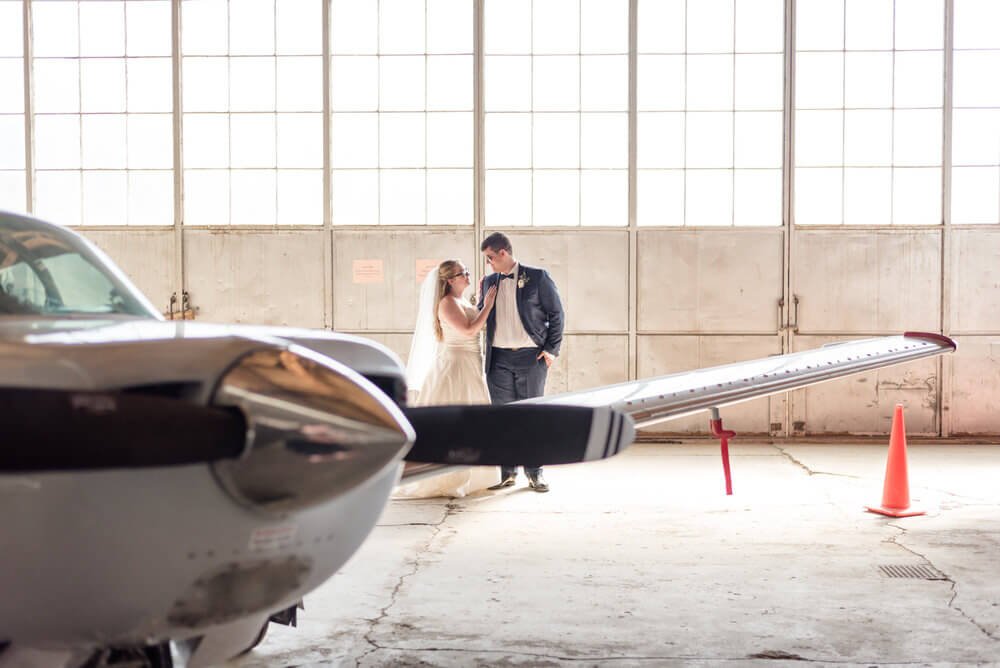 In-Home Sessions
One of the most common (and one of our favourite!) indoor locations to shoot is in your home. This allows for a level of comfort for you (and your family) and the flexibility if you need to freshen up, lay a child down, or stop for a snack break. When using your home, we try to use an area that is well lit (with large windows) and that is relatively open. If needed, we may quickly rearrange portions of the room just to optimize the space, but we promise we'll put it back!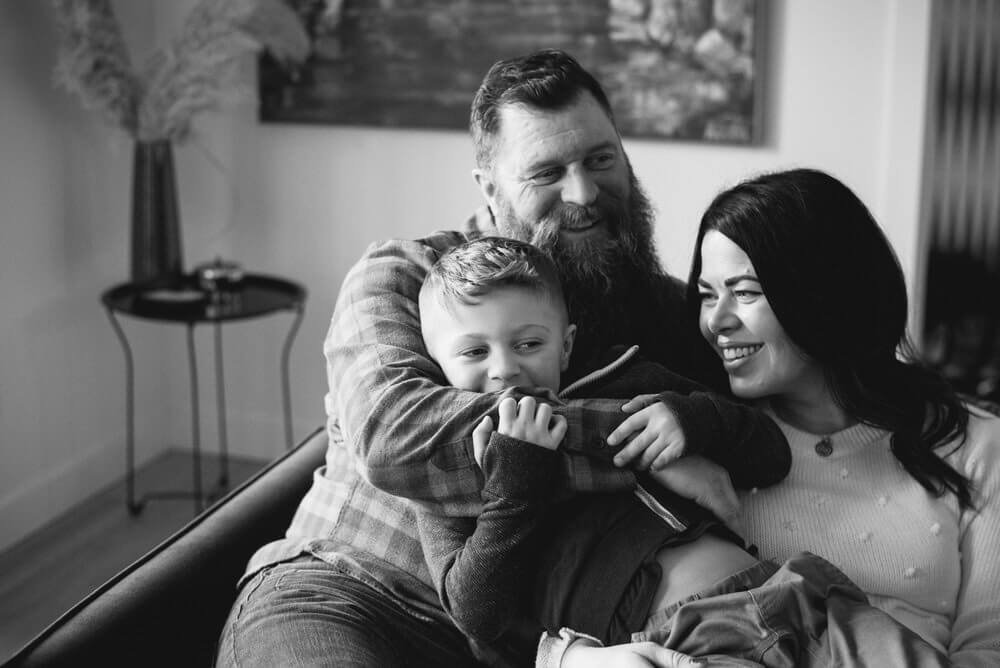 If you aren't too keen on using your home or would prefer something more common, here are:
Our Top 5 Indoor Locations in Regina for Photo Sessions
1) Local Market YQR – This location is highly sought after. It has an amazing history, beautiful brownstone, and fantastic light! Plus, while you are there the Local Market is great to check out for local farm producers, and The Everyday Kitchen as well (I'd HIGHLY recommend grabbing yourself a brown butter donut)!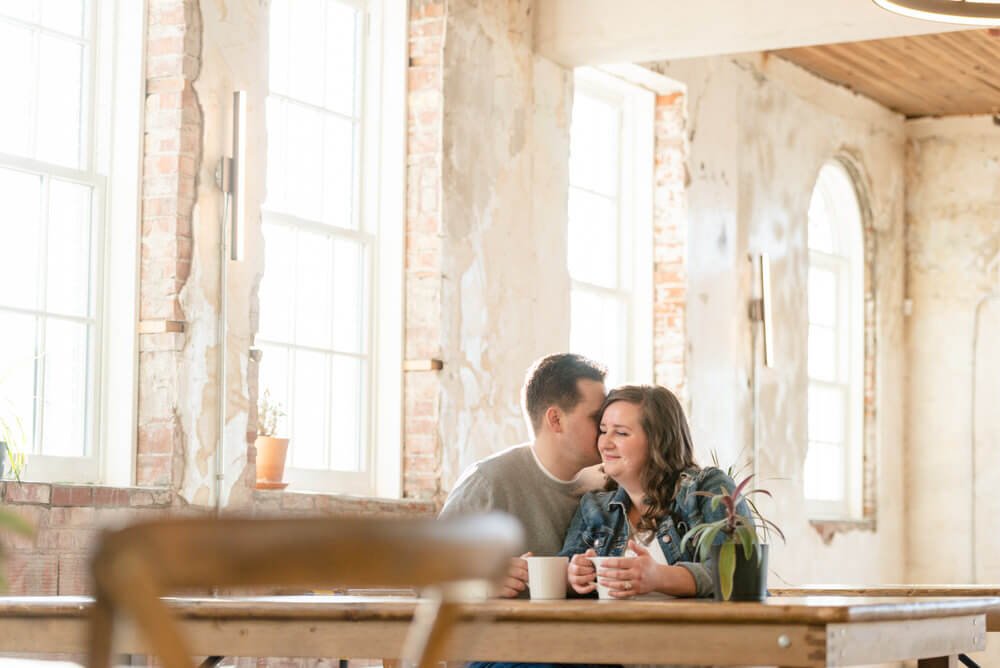 2) Regina Floral Conservatory – The Conservatory has some beautiful light and of course the most amazing plants and florals! There are so many varieties of plants, giving their own unique pops of colour. The volunteers do an amazing job of caring for this unique location. Whether you are booking a session here for an hour or having your wedding ceremony here – it is going to be beautiful!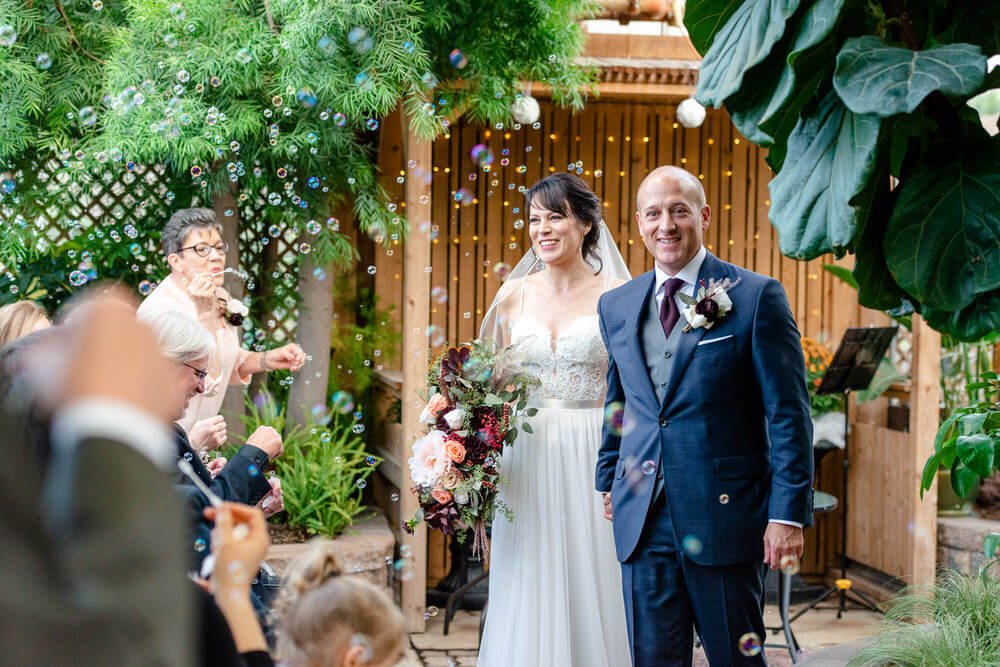 3) A greenhouse (such as Dutch Growers) – While this may be a little less conventional, greenhouses are great locations to get a natural look and some incredible diffused light. Most greenhouses are closed in the winter months, so this option would really be aimed toward those rainy day sessions in the spring, summer, or fall. BUT keep in mind that if there is also lightning accompanying the rain, the greenhouses will close- for your and their safety!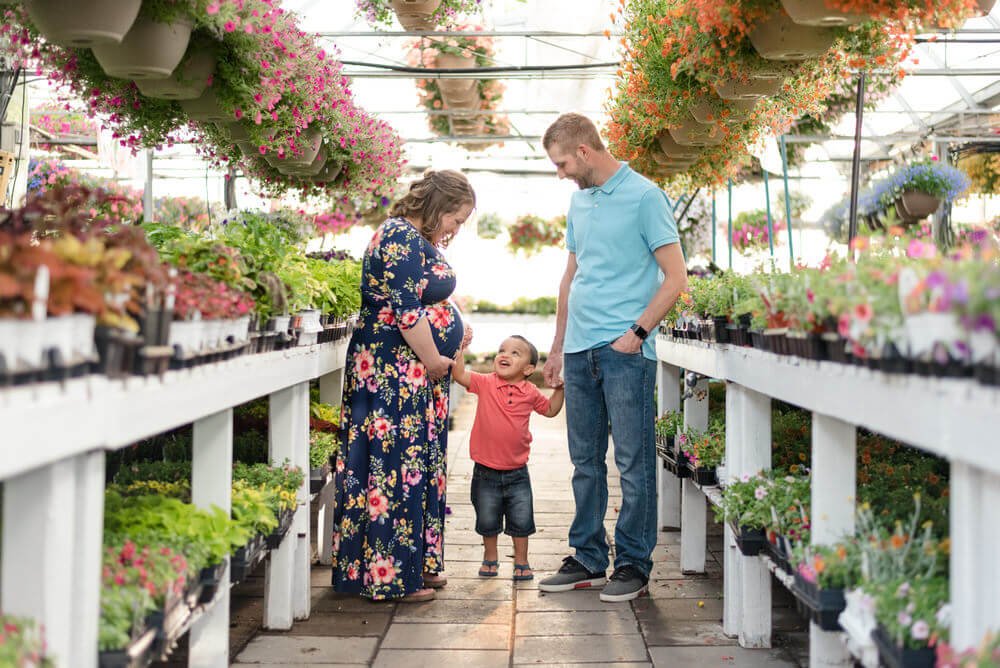 4) Legislative Assembly of Saskatchewan – This is one of the classic Regina locations. The exterior is an iconic landmark of Regina's history and the interior is fantastic as well. The marble pillars, grand staircases and large windows can make for some beautiful portraits. 
5) TC Douglas Building – This is one of THE most common indoor locations for photo sessions. You don't even need to go into the MacKenzie Art Gallery, even just the foyer of the building is wide open with some trees and other greenery. It is not uncommon to see many photographers in this space on a rainy wedding Saturday – so be mindful of that as well!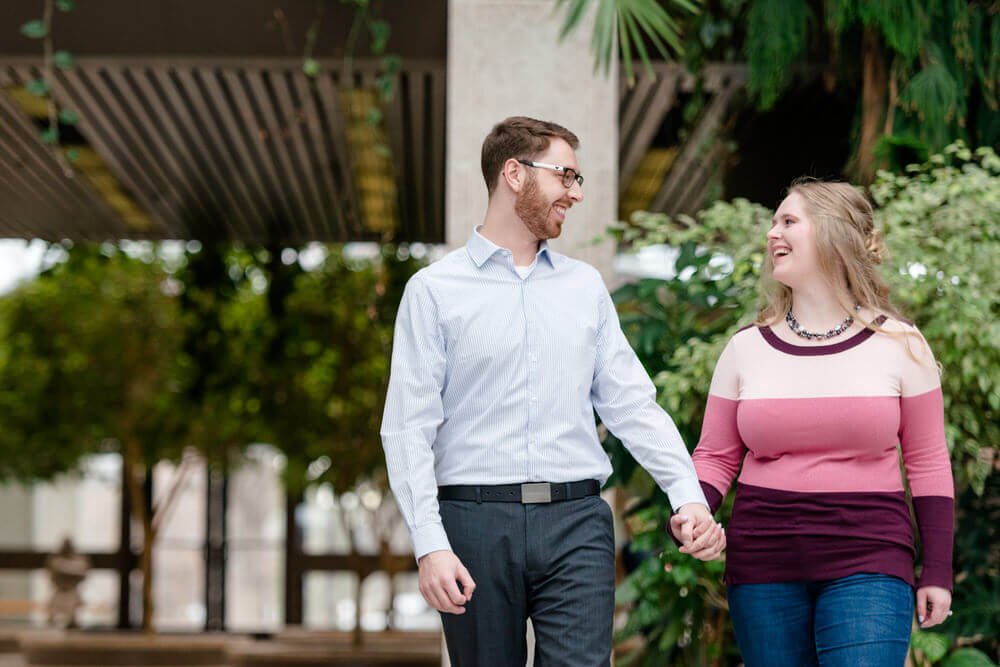 Bonus– Your favourite pub, coffee shop, or store – This is about familiarity and making the photos feel like you! Having a drink or browsing a store while we capture your photos can ease some of the nerves and can help you relax in a location that you are familiar with and love spending time in.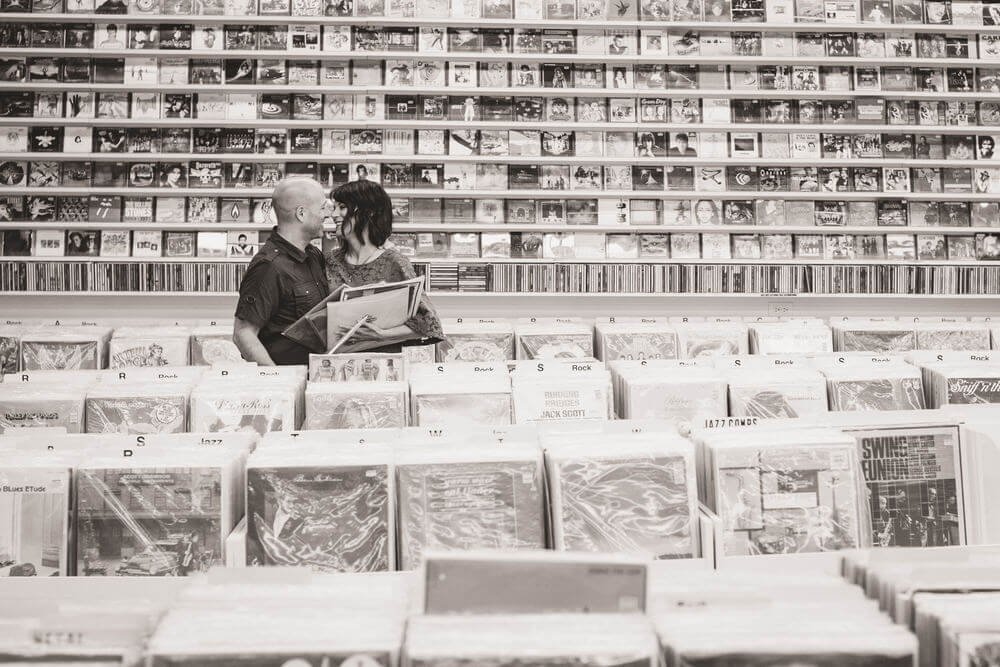 *Note – Each location listed above may have rental fees and restrictions in place depending on the day, time, and needs of the clients. We recommend that you call or email your ideal location in advance to first to find out if there are any restrictions or associated rental costs.
Happy location hunting! If you need any help, just let us know! We are always happy to share our advice and recommendations!