Scott stepped up to the corner of the brownstone building, a nervous excitement coursing through him. Keely was waiting patiently on the other side of the building. He reached around the corner and was met by Keely's hand. As their hands touched, the smile on each of their faces widened. They spoke briefly about their morning, and then stepped out to see each other for the first time. A few tears were shed, as the next few moments were spent taking it all in.
An intimate ceremony was held at the Regina Floral Conservatory. As Keely walked down the aisle to "The Luckiest" by Ben Folds, the tears started to trickle down my own cheeks. Surrounded by their family and closest friends, Scott & Keely pledged their lives to one another. Each wrote their own vows to the other, and both were full of heartfelt words of affirmation and intention. They also decided to have a bubble exit for the end of their ceremony. I mean, come on, how cute is that!!!
Scott & Keely's favourite restaurant is Skye Cafe & Bistro, so naturally, this was their top choice as a reception venue. Chef Milton Rebello put together the most amazing menu of delicious food. A woman after my own heart, as favours, Keely gifted everyone a succulent. I was so happy to add another unique 'personality' to my ever growing collection!
Scott & Keely, thank you for allowing us to capture your day. We have loved all the time we were able to spend with you! Your relationship is one built on a foundation of admiration, great respect and true love for one another. Always keep seeking adventure. I hope your honeymoon in Spain was incredible!
Xoxo
Cam & Courtney
(related: Scott & Keely – Engagement Session)
{ Scott & Keely Wedding }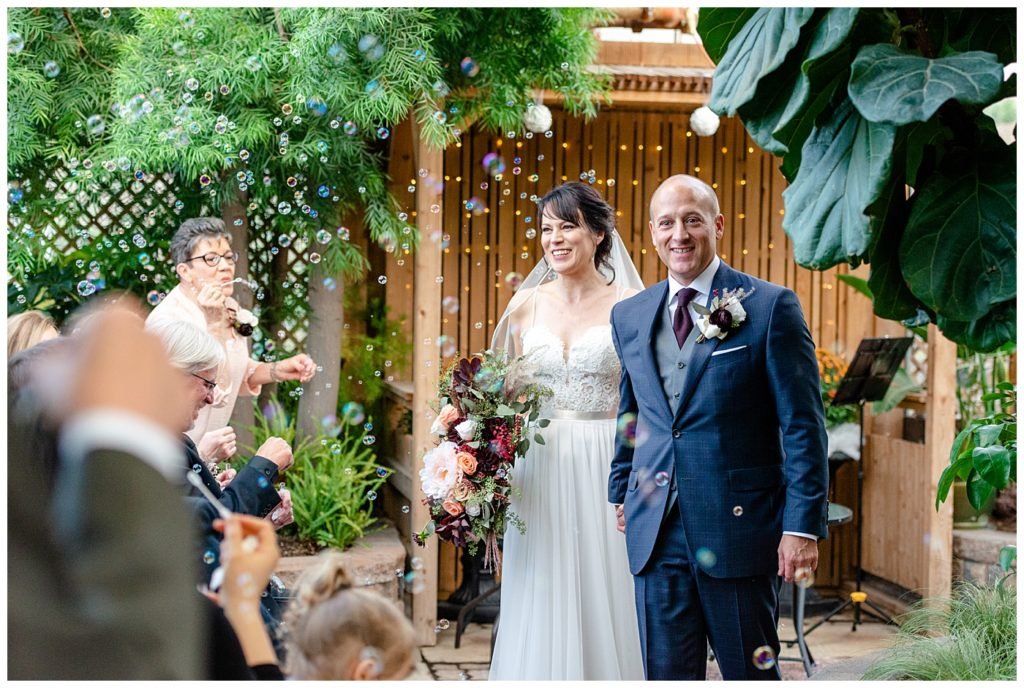 Bridal Dress: NWL Dresses
Bride's Prep Location: The Hotel Saskatchewan
Bridal Makeup: Sam Tran
Flowers: Wascana Flower Shoppe
Officiant: June Draude
Ceremony Venue: Regina Floral Conservatory
Reception Venue: Skye Cafe & Bistro