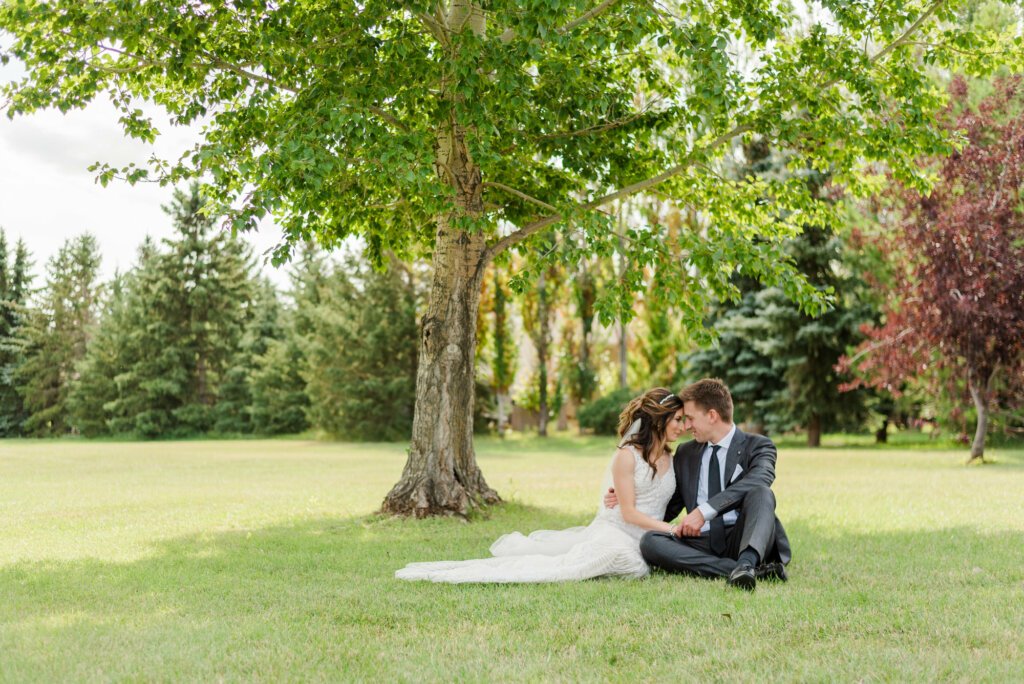 In the week leading up to Taylor & Jolene's big day, Regina and the surrounding area recorded a substantial amount of rain. Being that their wedding ceremony and reception were to be held in their backyard in Emerald Park, this rain added more than its fair share of stress. But after the rain stopped, the clouds parted and they had the most perfect day for an outdoor wedding. Not too hot, not too cold- Goldilocks would definitely approve of this day!
Jolene got ready at their house, as a flurry of final setup activity happened around her. But the vibe in the house with Jolene and the bridesmaids was so relaxed and carefree. Though I'm sure the morning had its moments, the house vibrated with laughter and anticipation as they prepared for the day. Jolene stepped out in her beautiful dress from NWL, and it looked as though it was made just for her. The intricate detail on the dress was incredible, the back resembling butterfly wings, which felt appropriate as it seemed she just floated instead of walking.
As Jolene finished her final preparations, Taylor stood at the end of a walking path nearby, waiting to catch the first look of his bride. As he faced away, his thoughts were of the day that he had proposed to Jolene. You could see the excitement building in his face as he heard Jolene approaching.
Jolene walked up behind Taylor, doing her best not to let her emotions take over, and without any hesitation got him to immediately turn around. The look on his face was nothing short of awe as he and Jolene both stood, taking each other in, tears welling up in their eyes. This was the moment they had planned so long for and was the start of their perfect day.
Taylor & Jolene's bridal party was comprised of friends, family and a couple of extra special guests- their two dogs, Sophie & Walter. A floral collar adorned Sophie's neck, as she joined the ranks as an honorary bridesmaid. While Walter, who joined as the ring bearer and not to be outdone in cuteness, looked ever so dapper in his flamingo tie. Oh, and the humans who made up the rest of the bridal party? They looked pretty darn good, too! We love when we have the opportunity to spend time capturing the unique dynamics of each bridal party. It is clear that Taylor & Jolene have some amazing support as they continue on their journey together.
While we love big weddings, there is also something special about smaller intimate backyard weddings. When the guests were seated, the processional began. The bridal party entered, ushered in by the beautiful accompaniment of the Jurassic Park theme (Jolene's favourite movie). Under the apple tree in their backyard, Taylor & Jolene pledged their love for one another, making their vows, and sharing their first kiss as husband and wife.
Taylor & Jolene, we are beyond thankful that we had the opportunity to capture your wedding. It was a day filled with love and laughter, and only a few happy tears. What an incredibly special life event that could be held in your own home! How amazing is it that you can spend time in that very spot, year after year, together as just the two of you or possibly with your own children as they run and play? We pray that as the years go by, same as that the apple tree under which you shared your vows, that your love for one another would continue to blossom, grow and flourish.
(related: Taylor & Jolene – Engagement Session)
xoxo
Cam & Courtney
{ Taylor & Jolene – Wedding }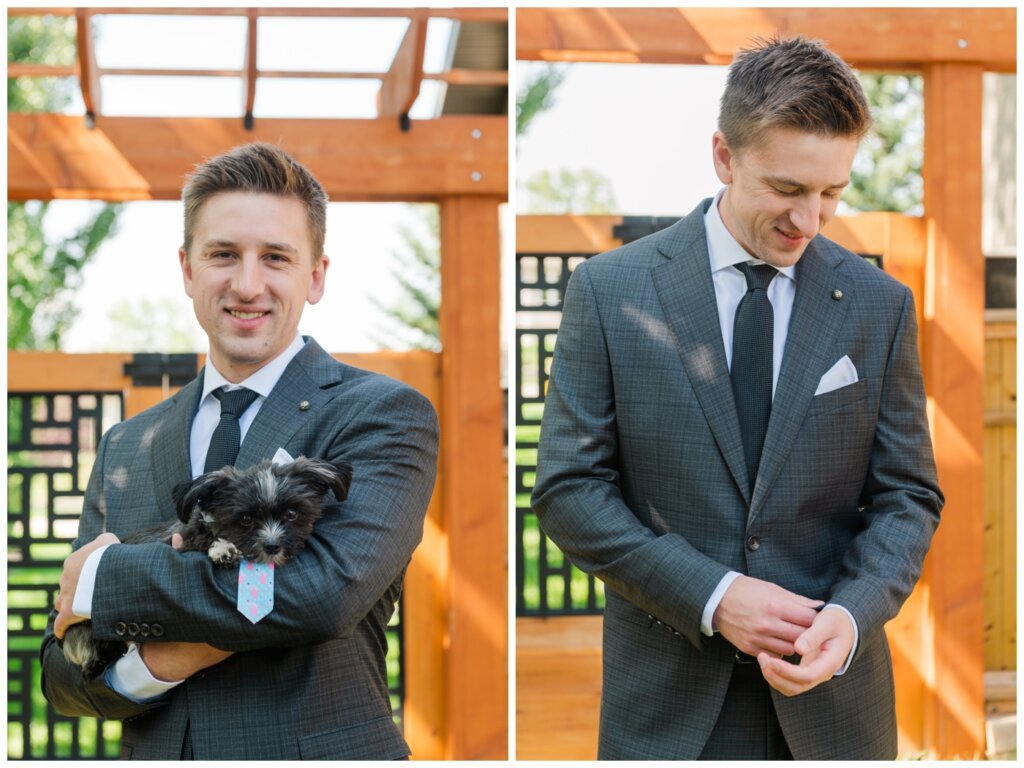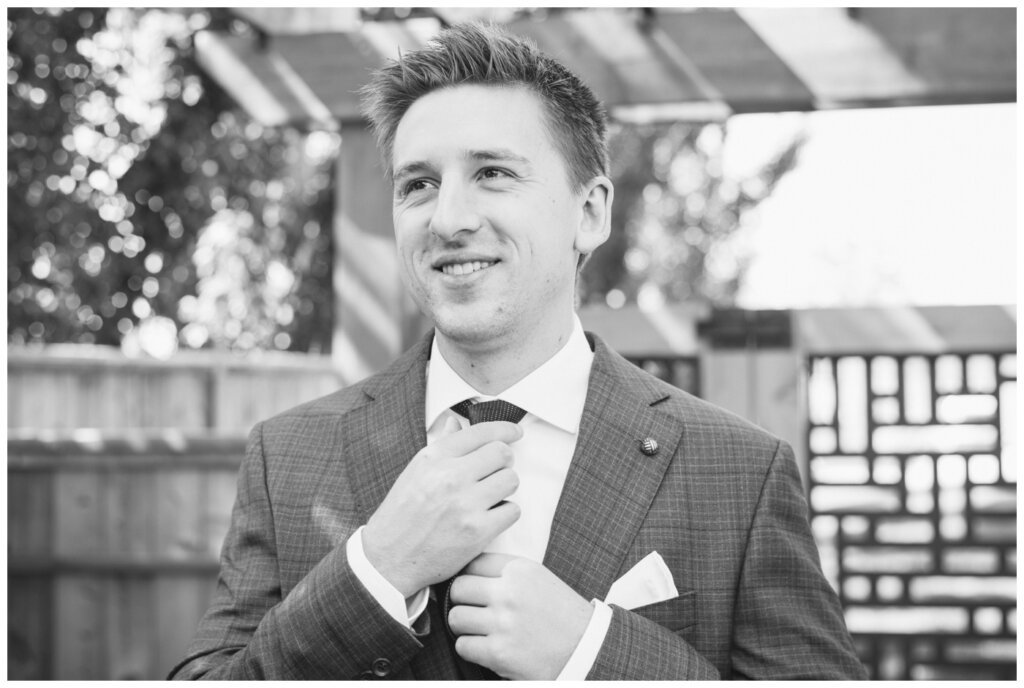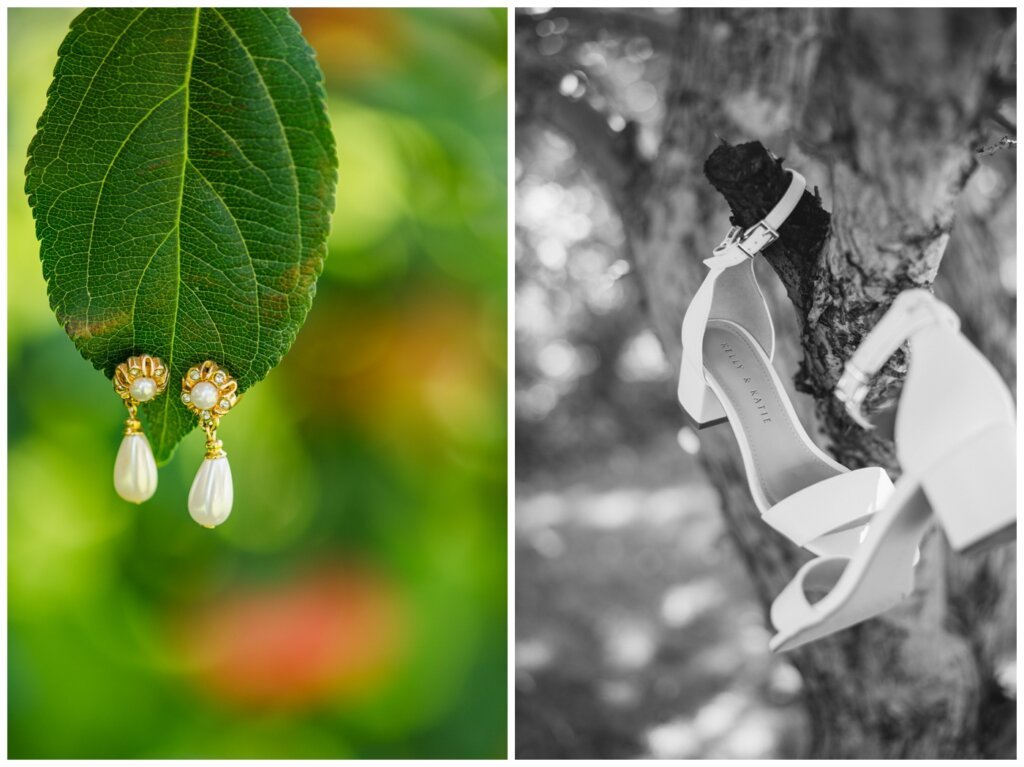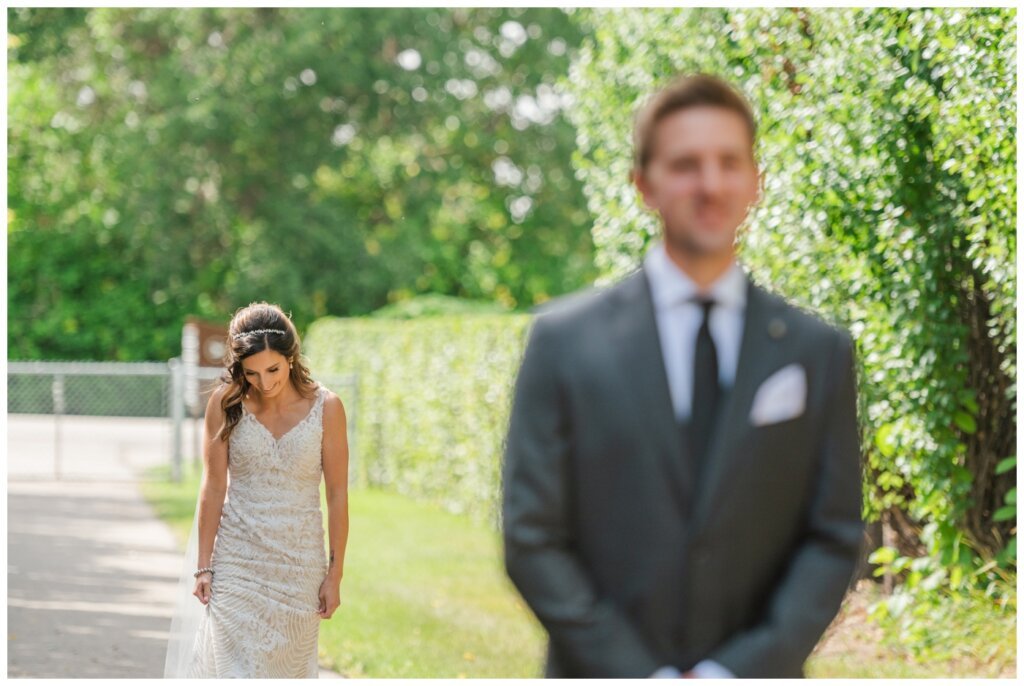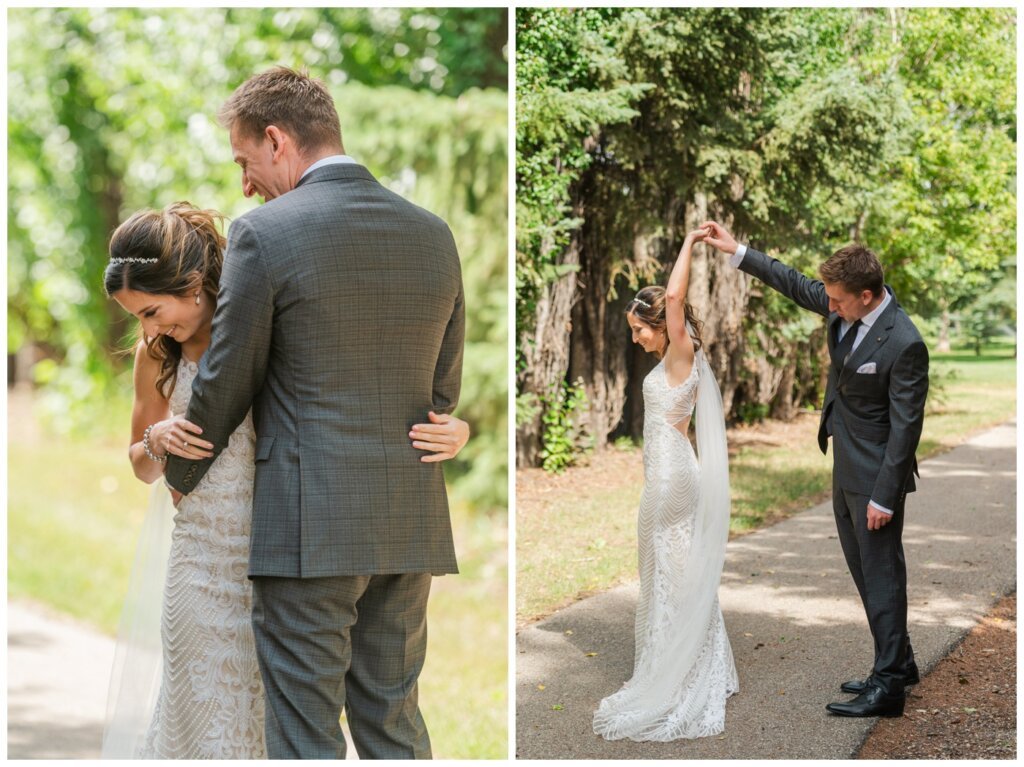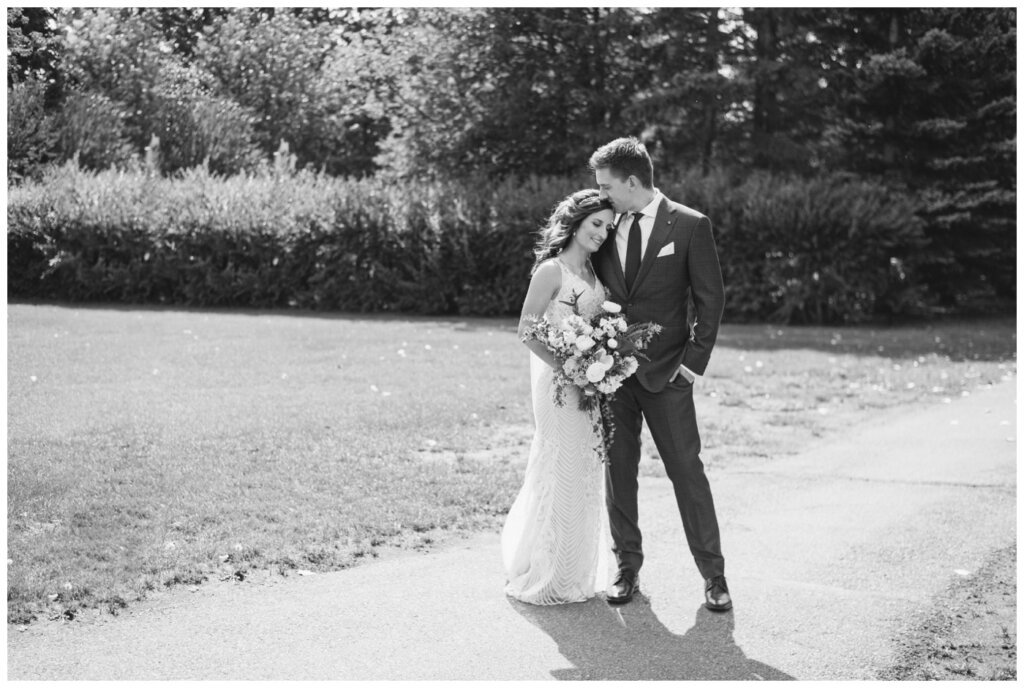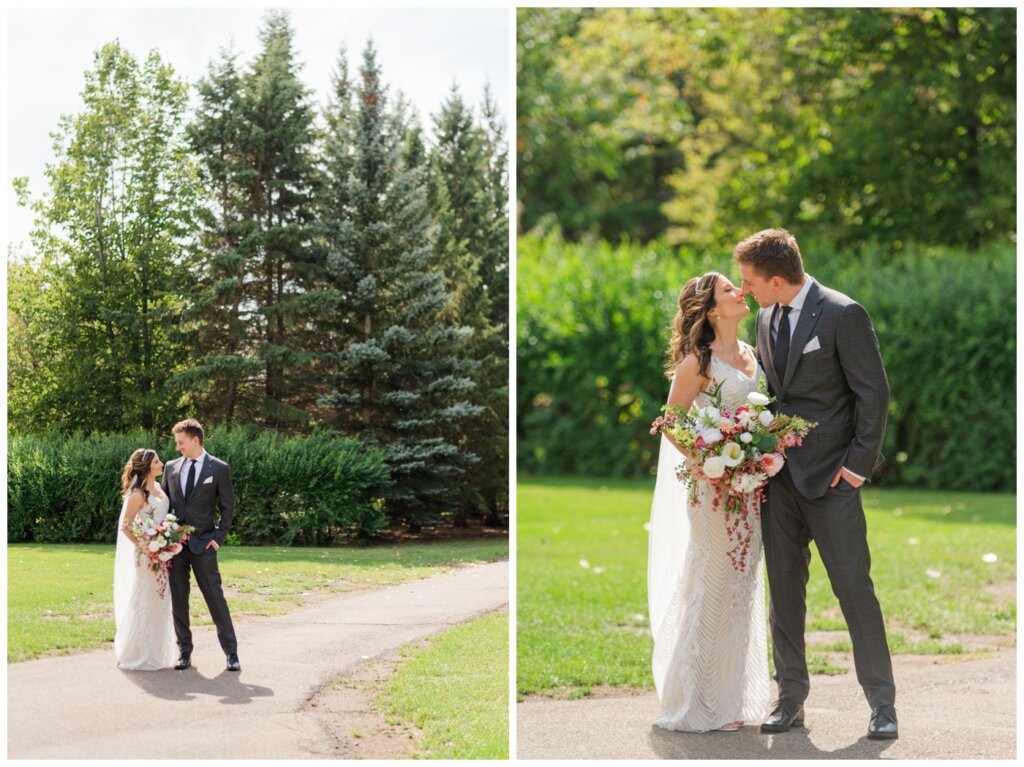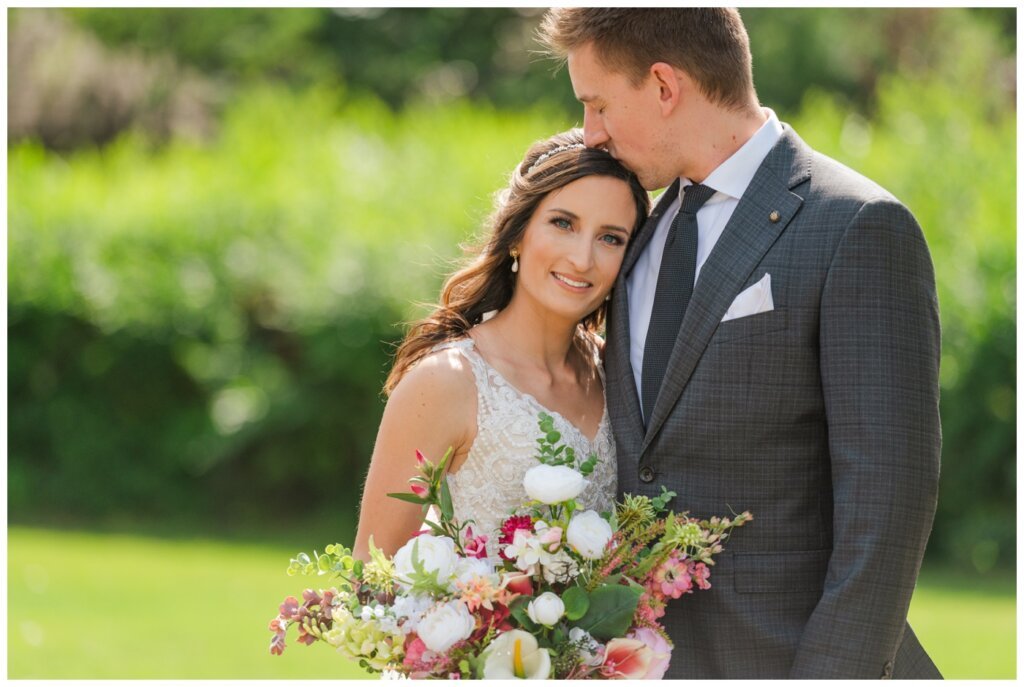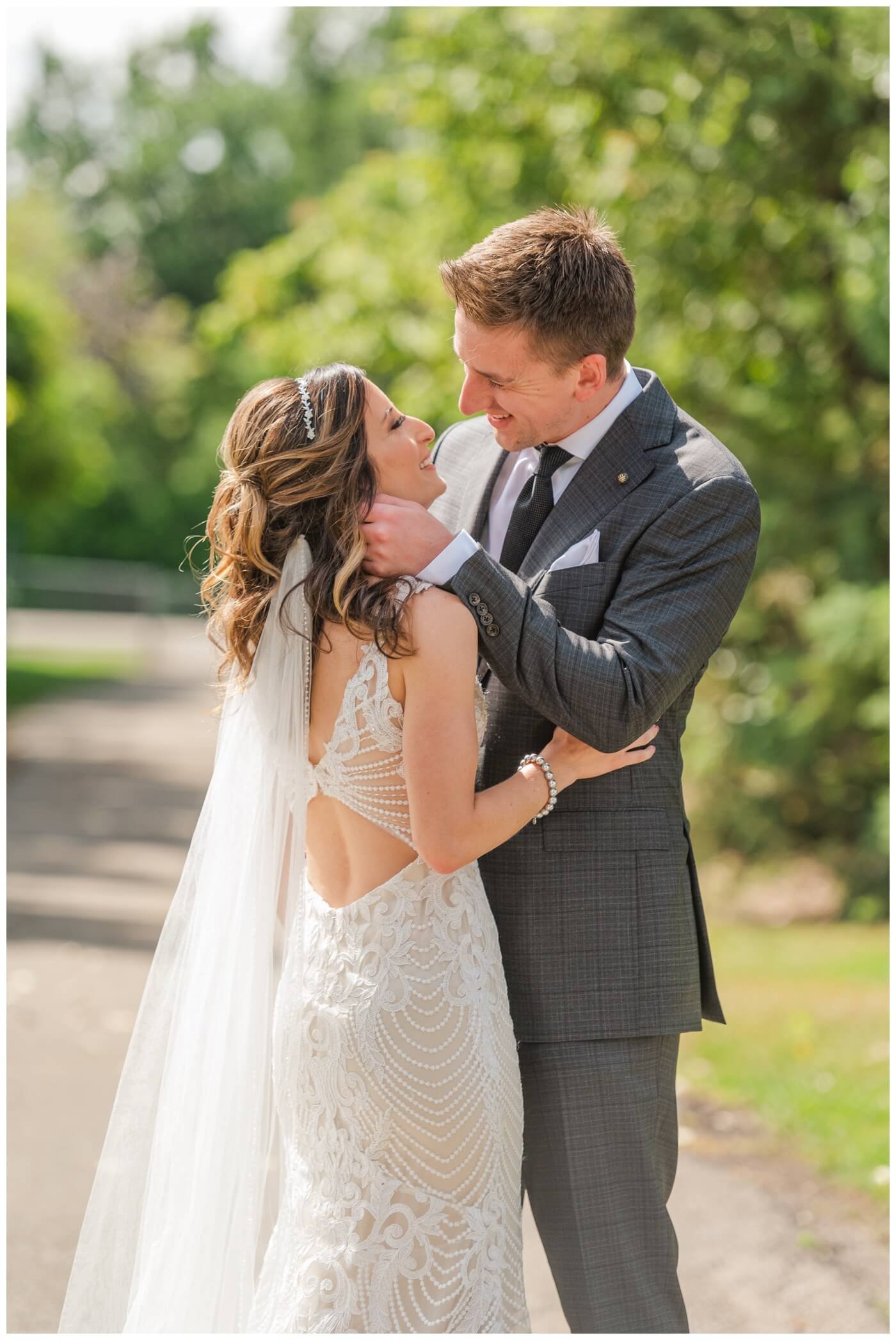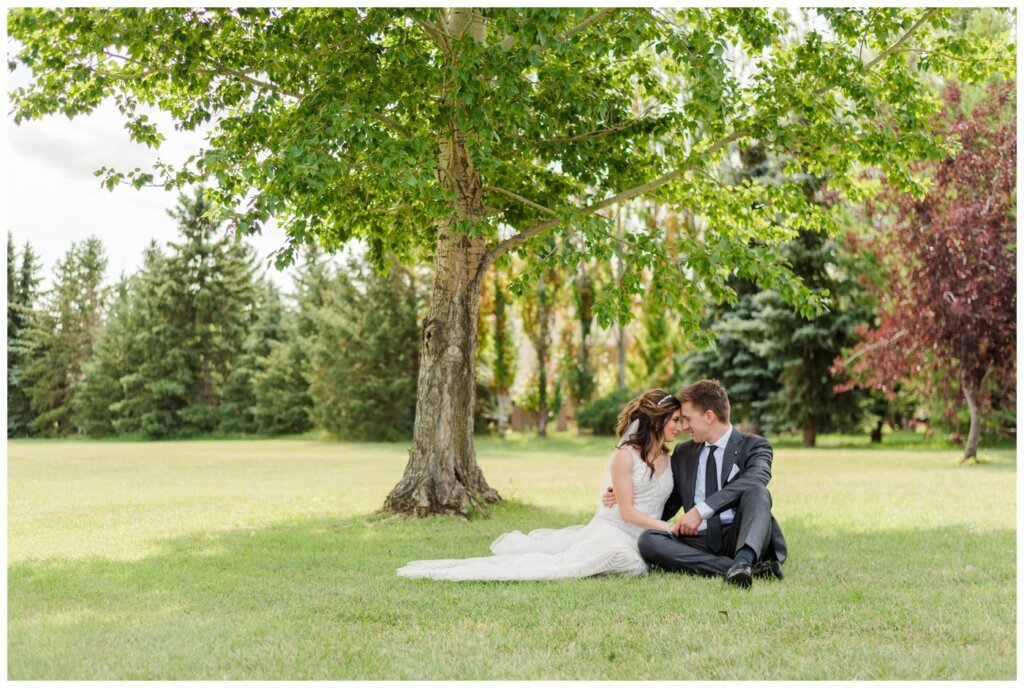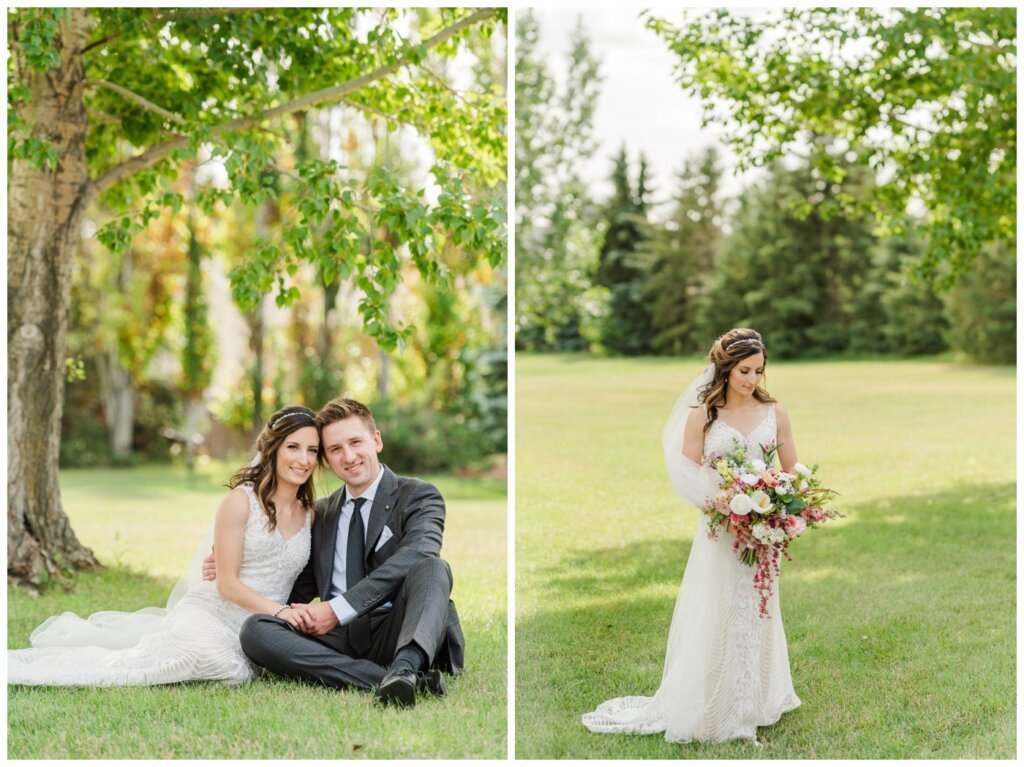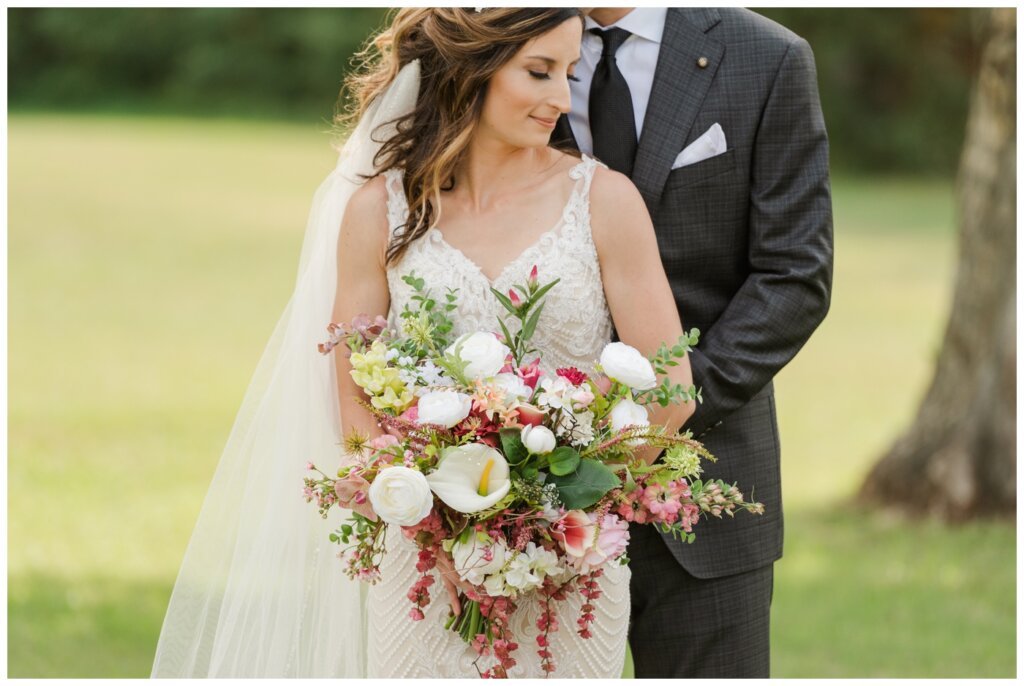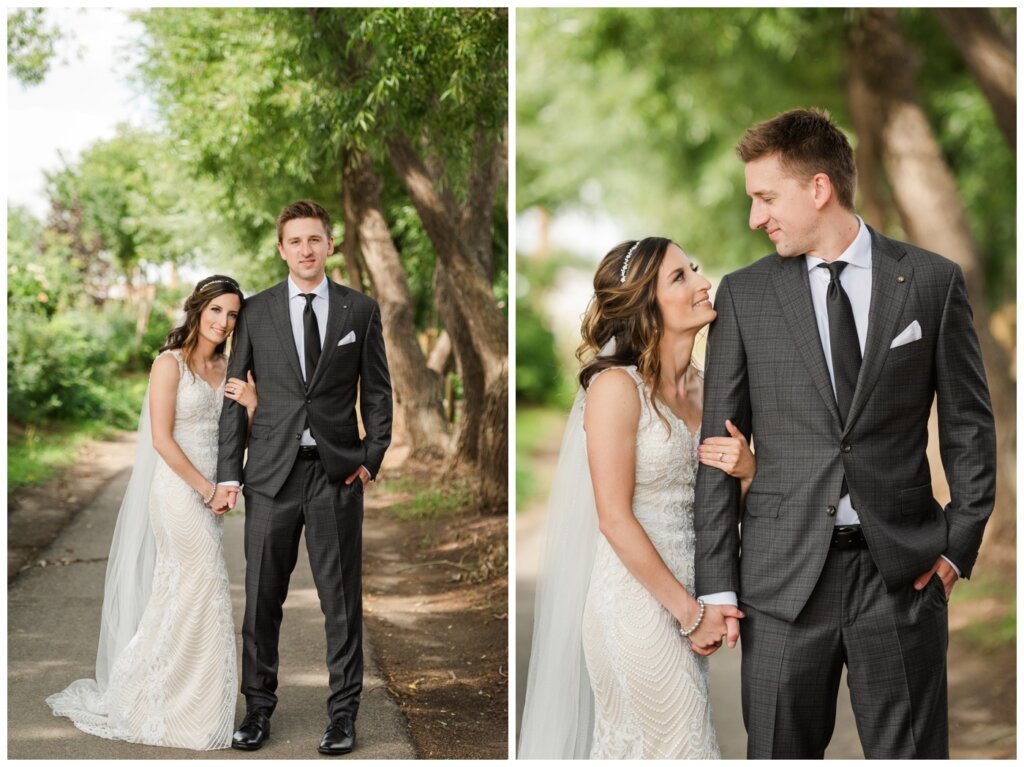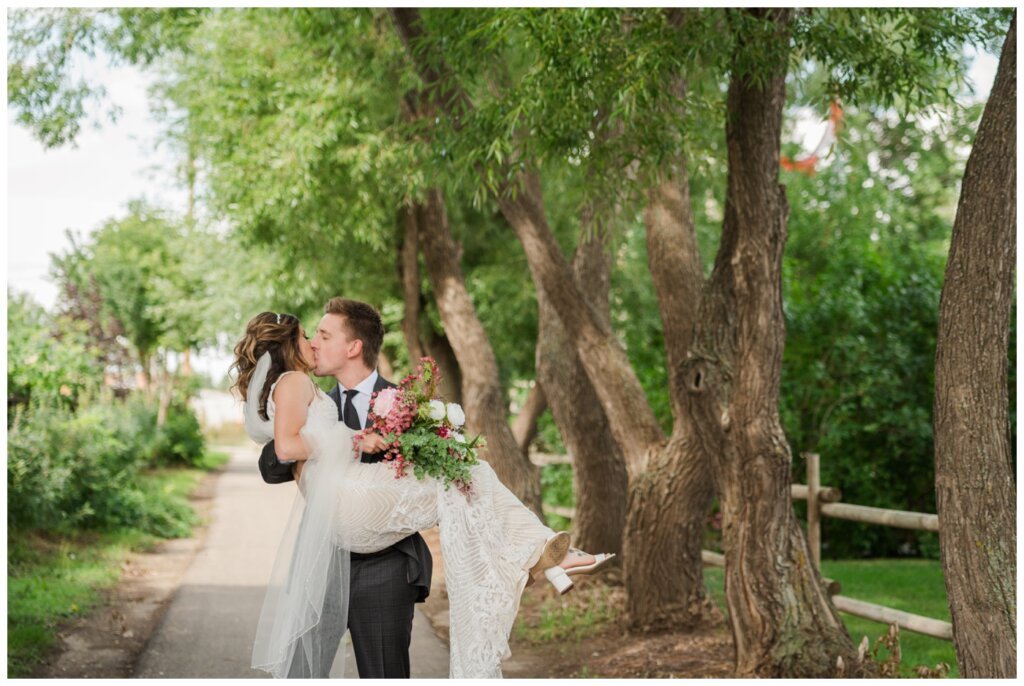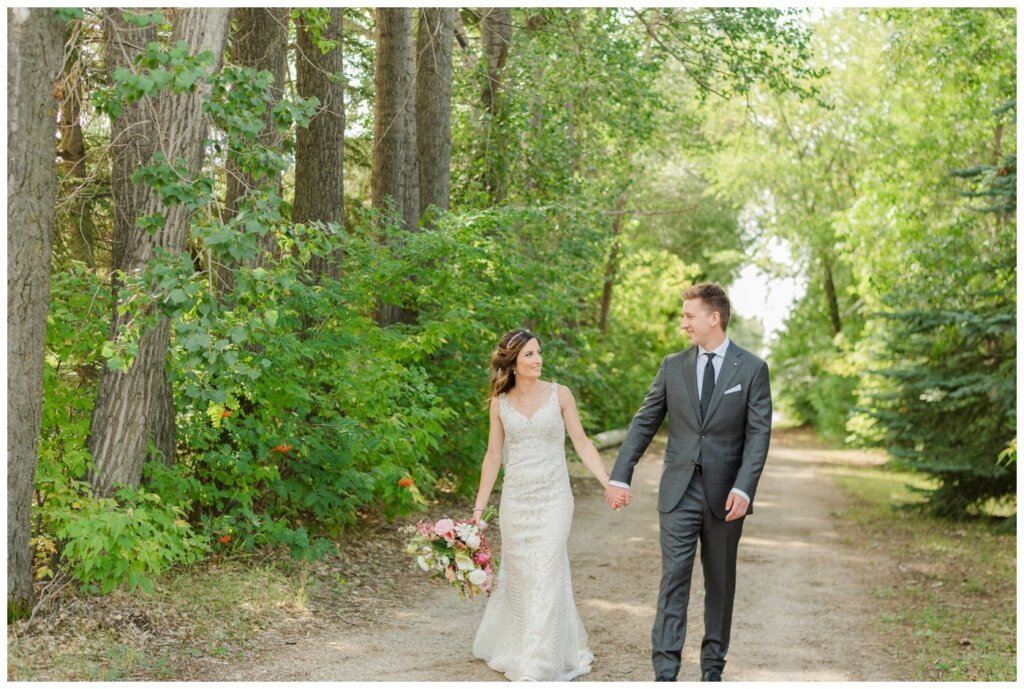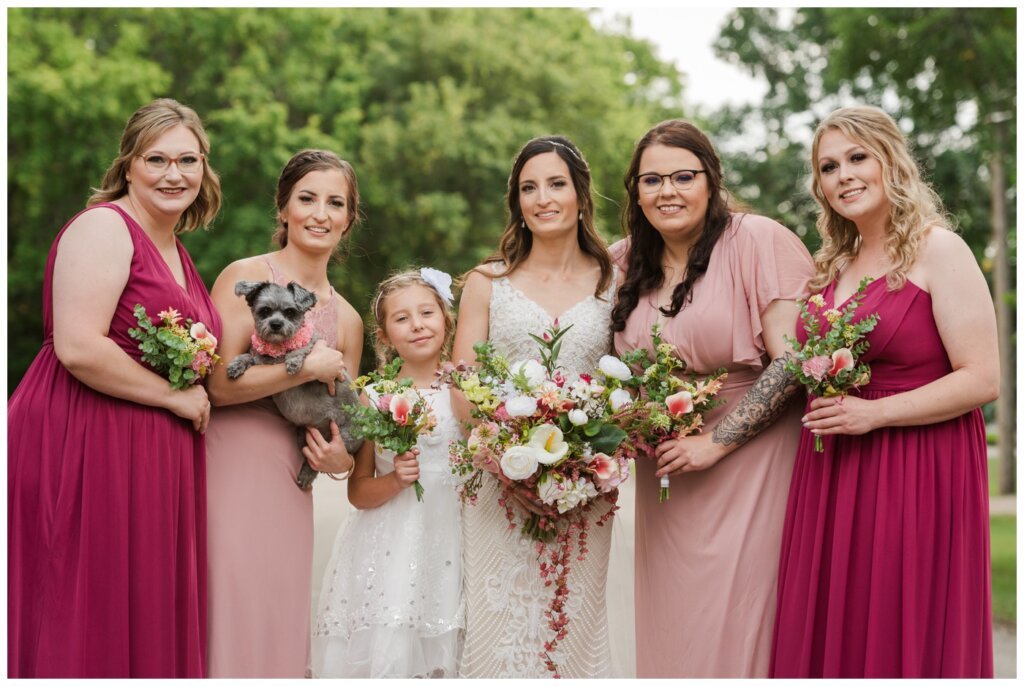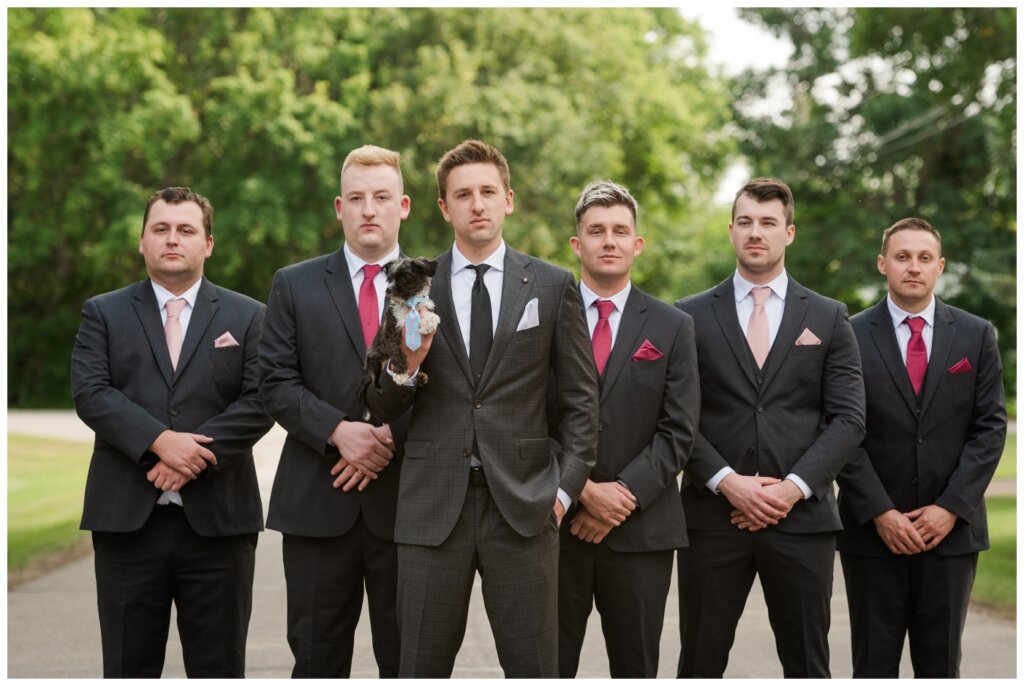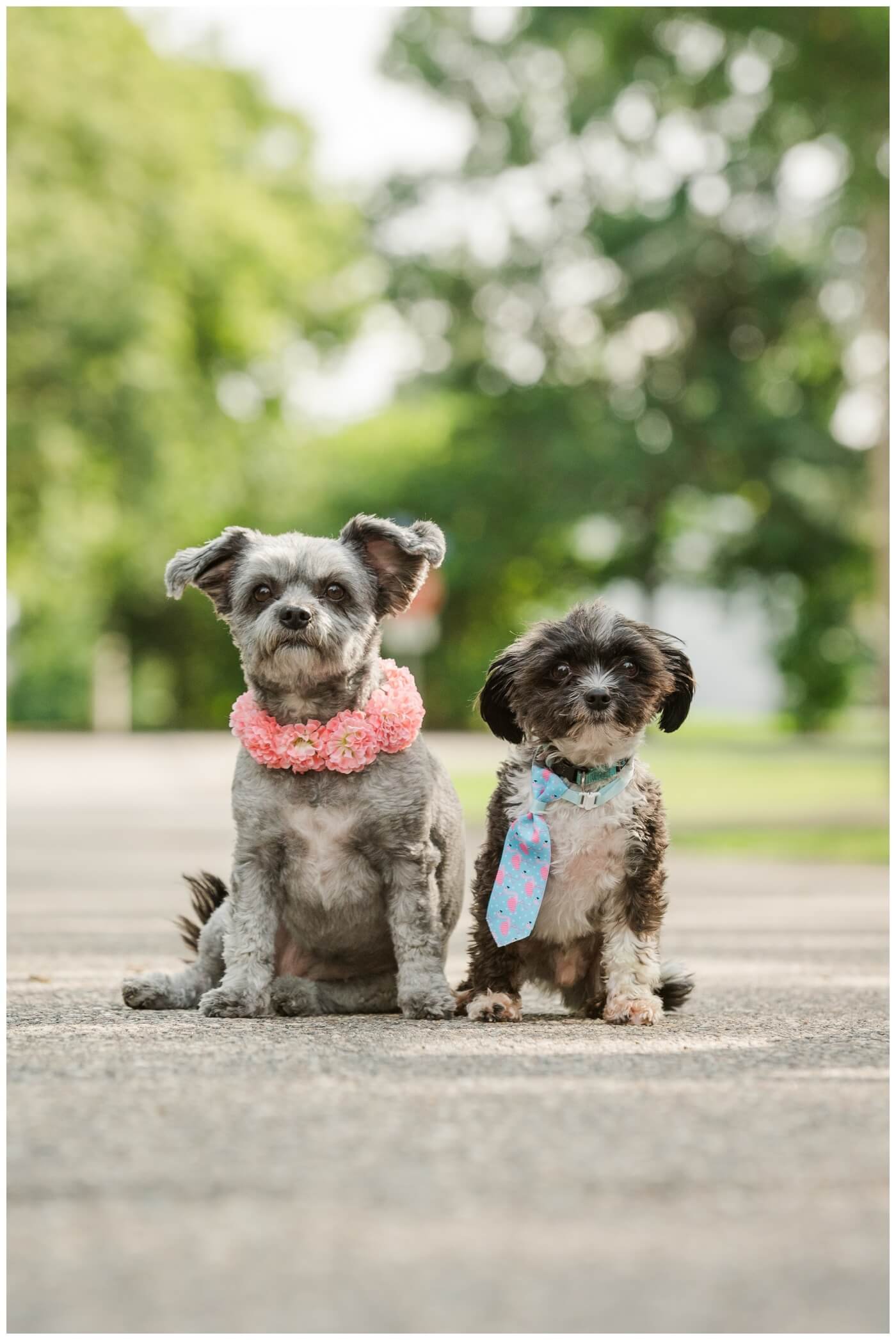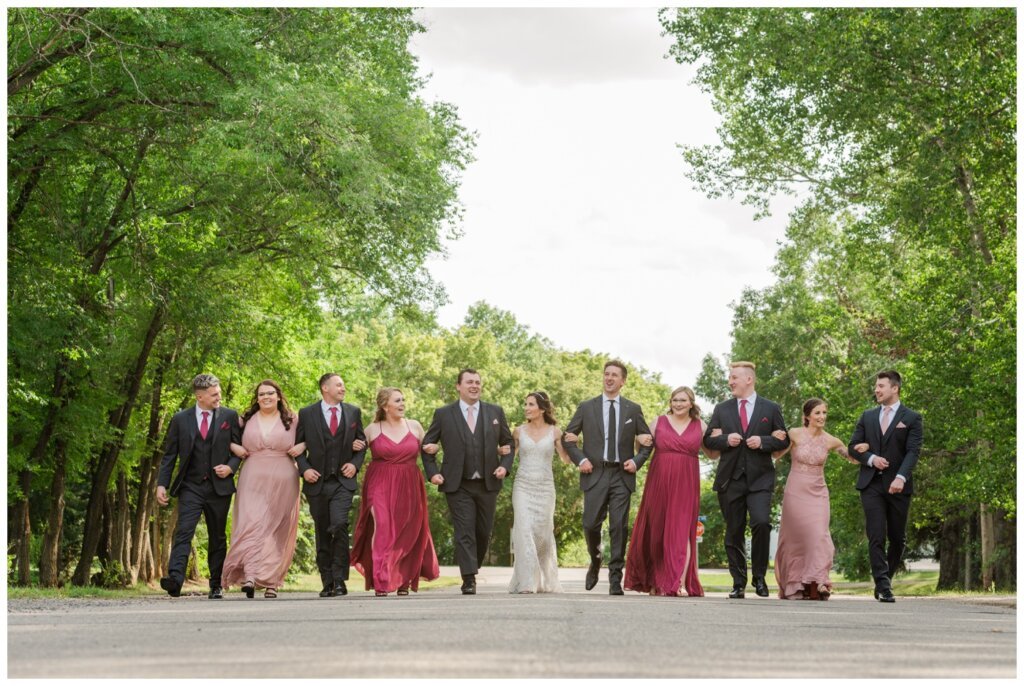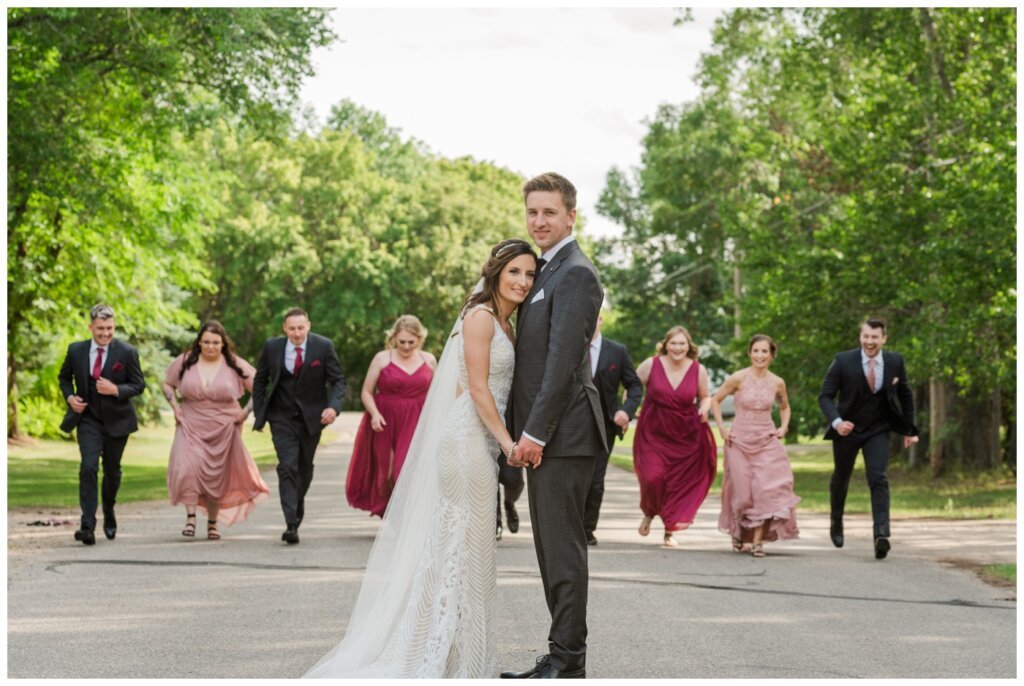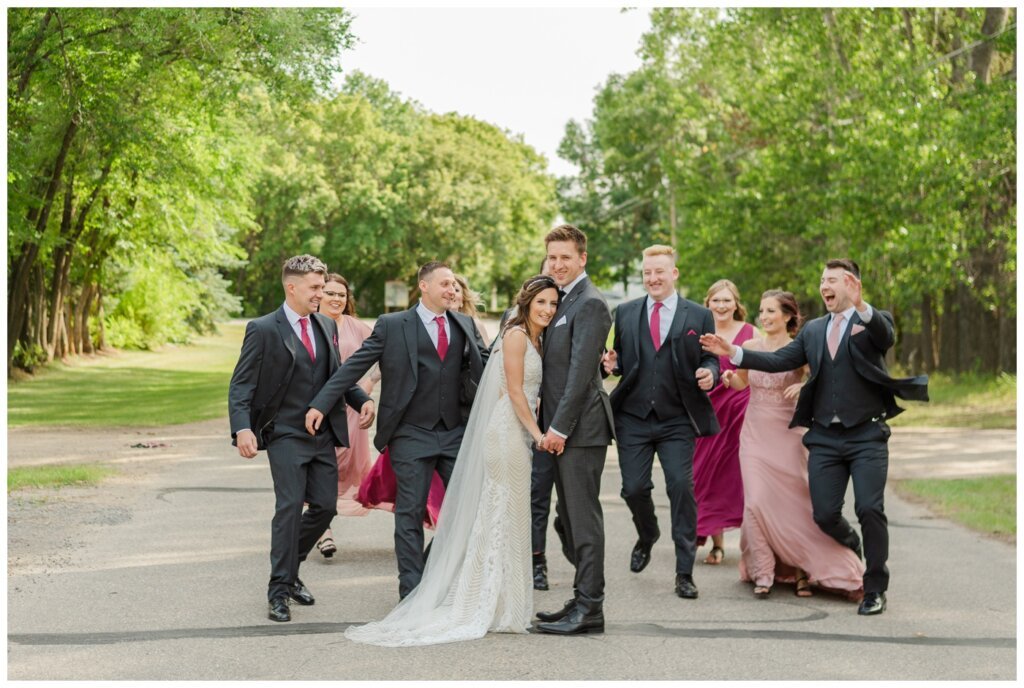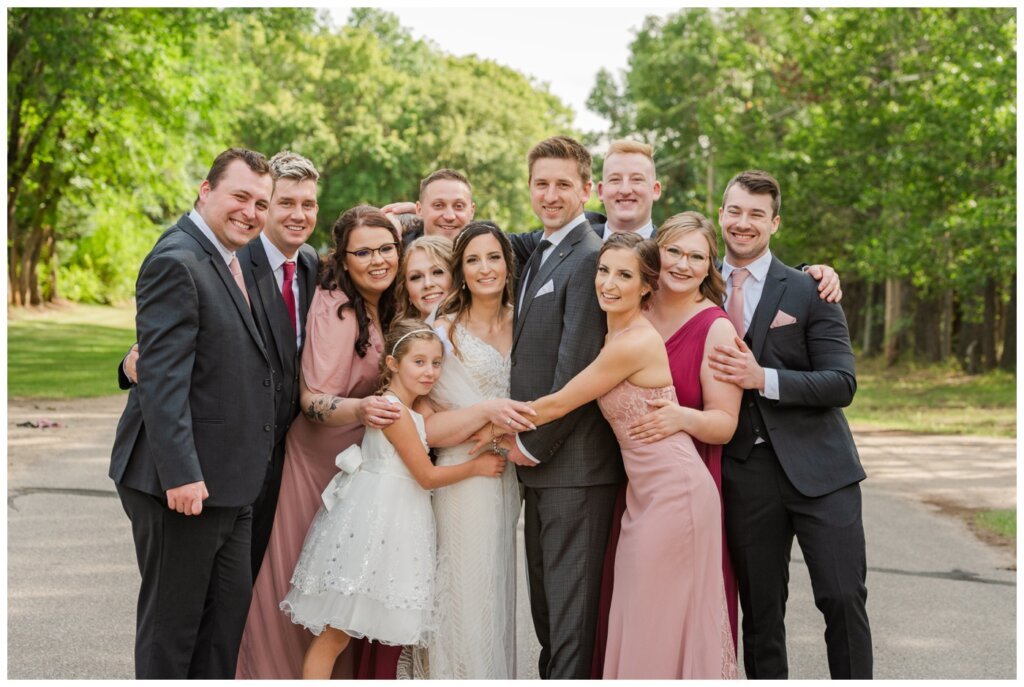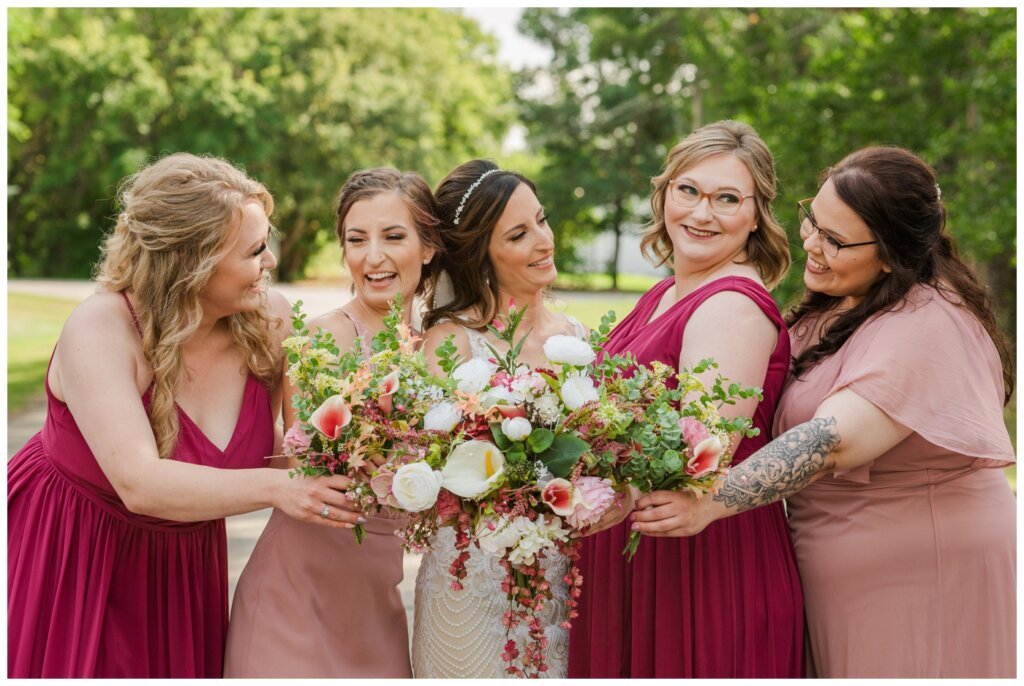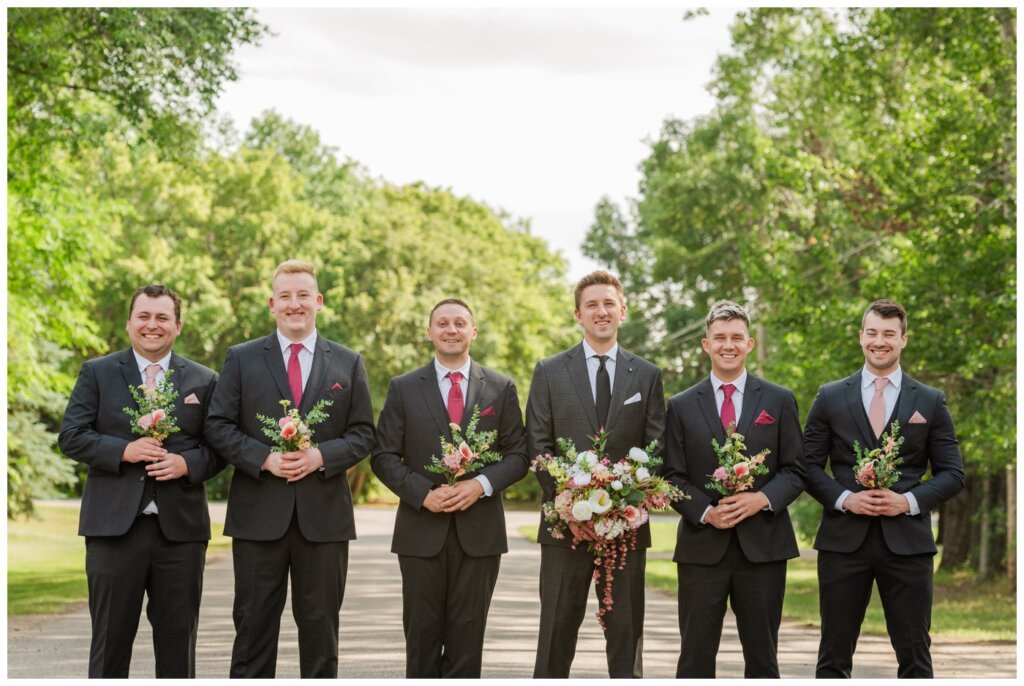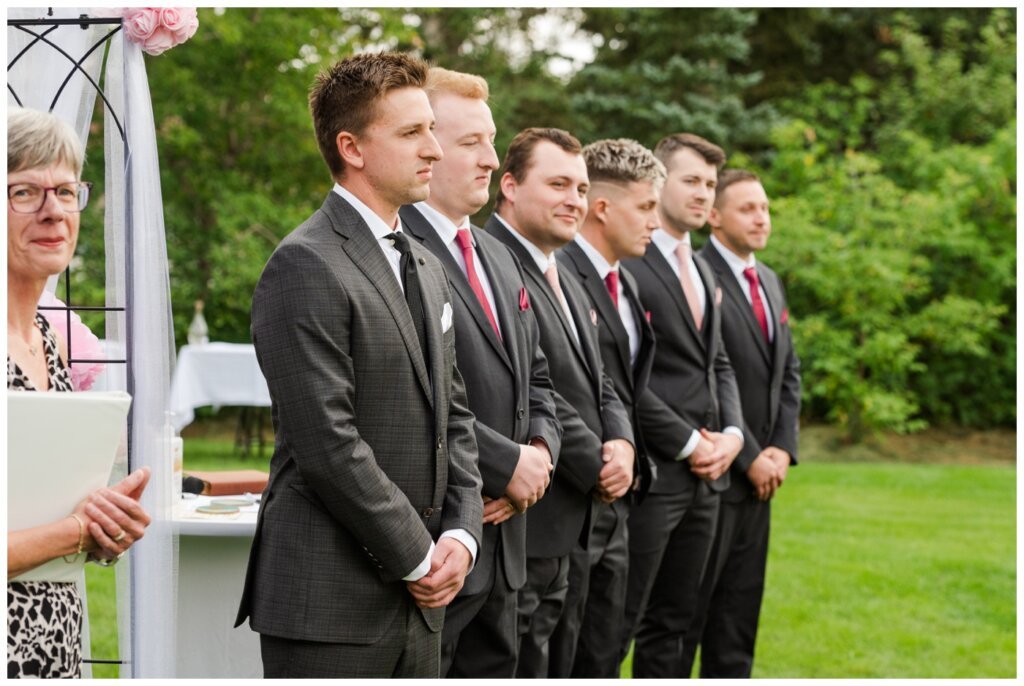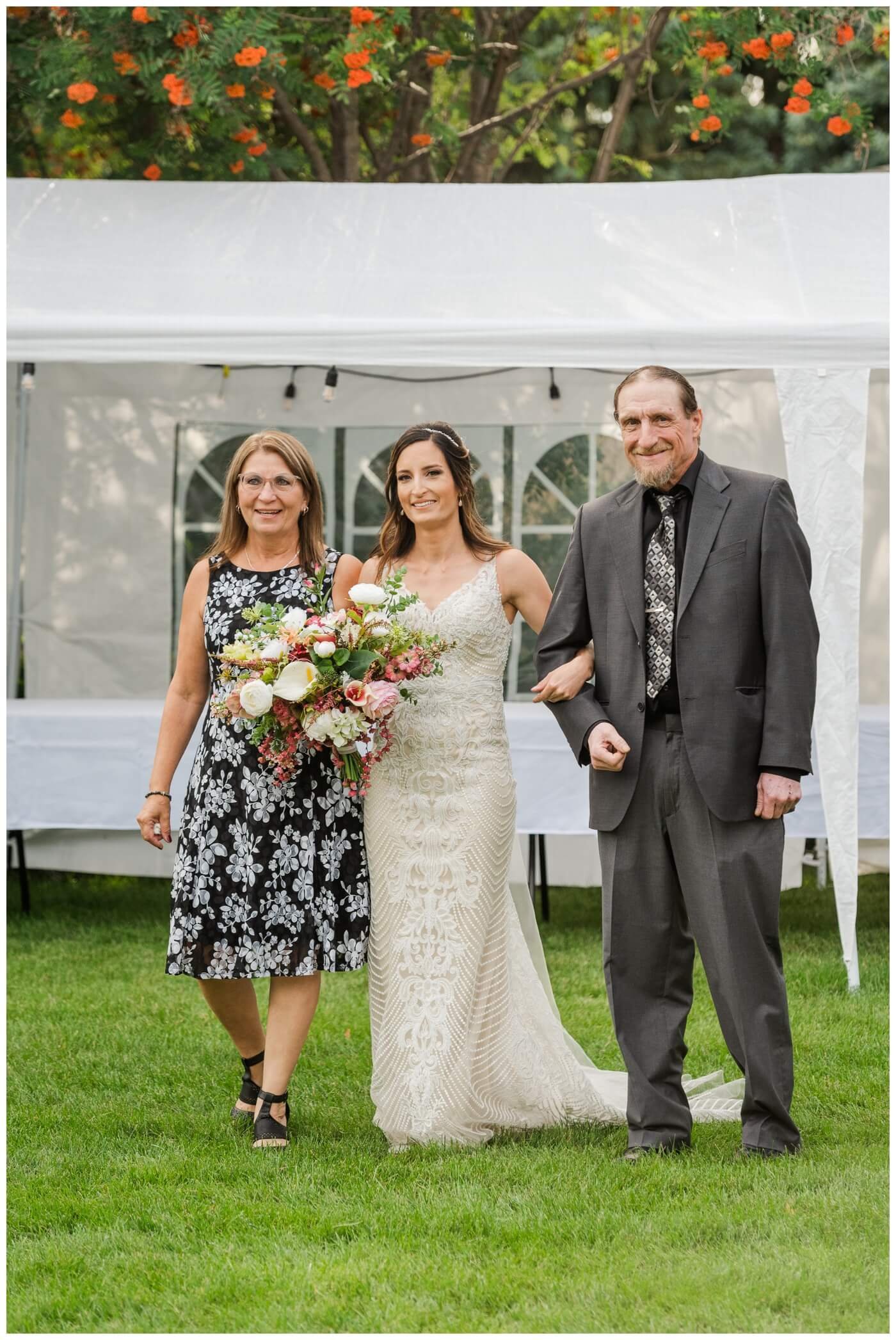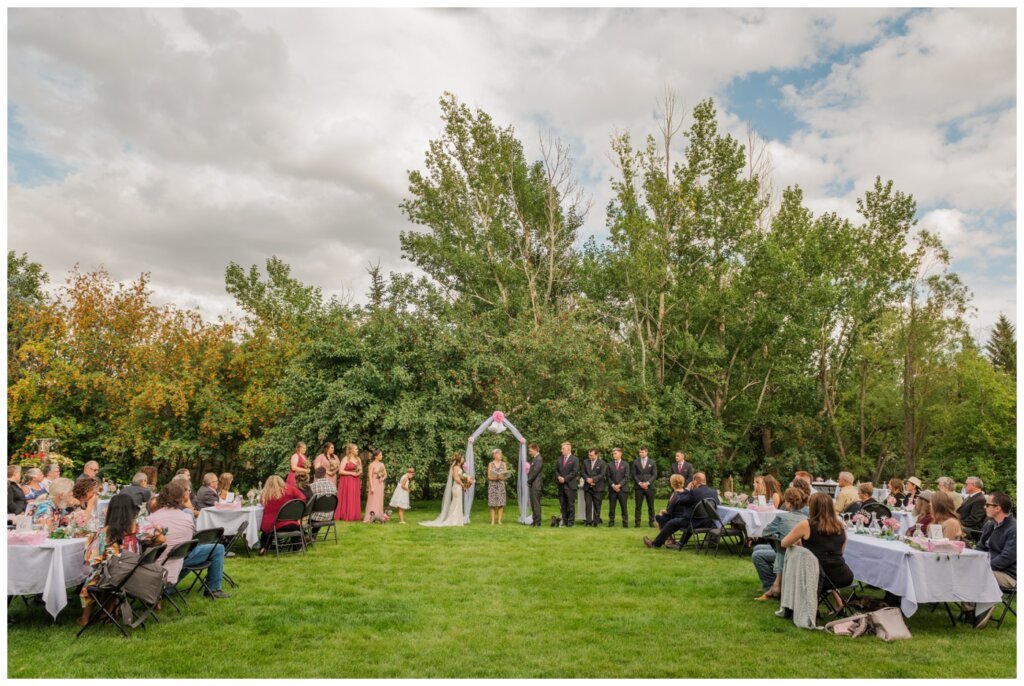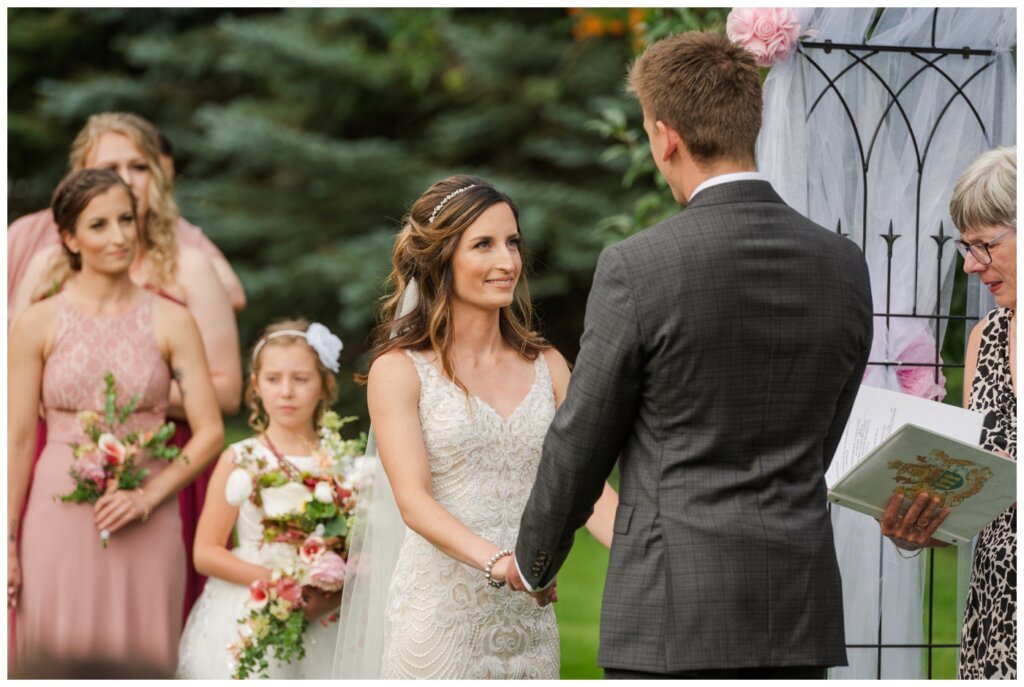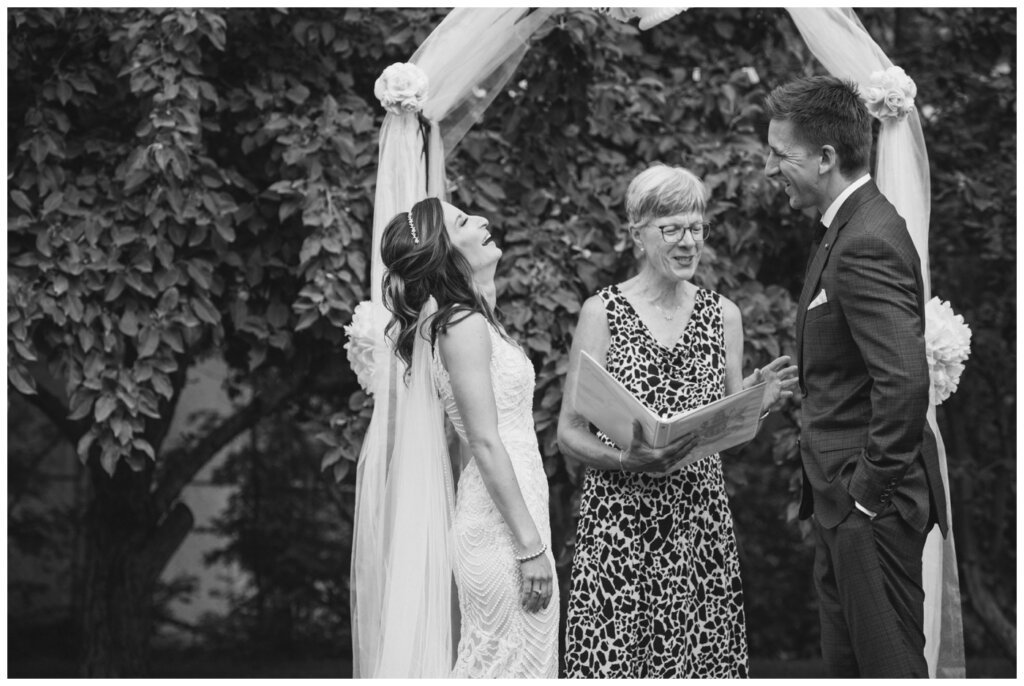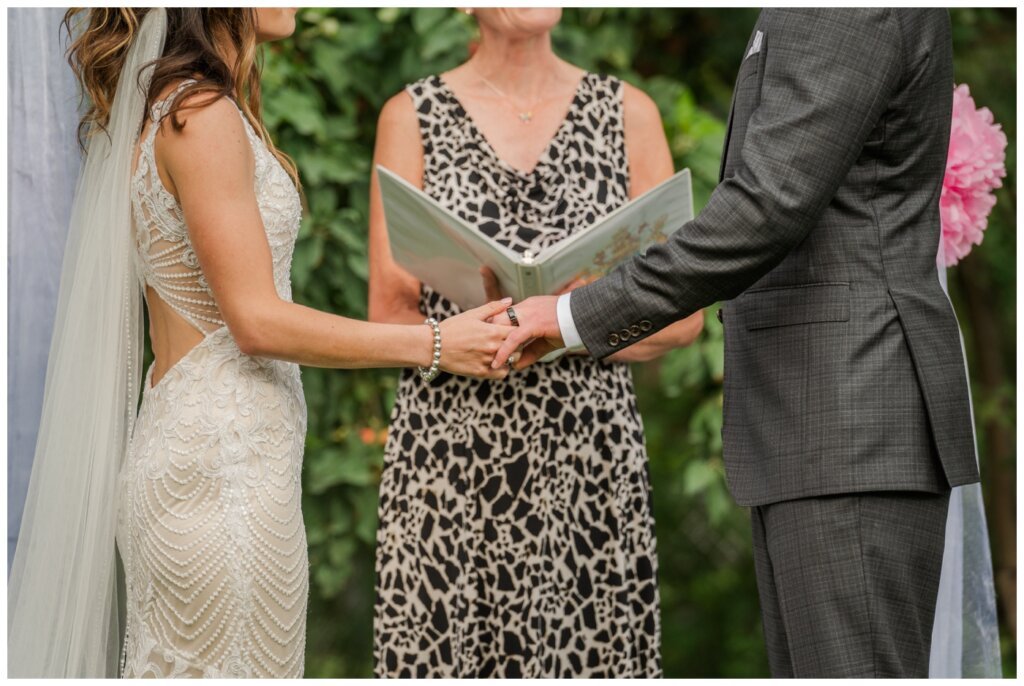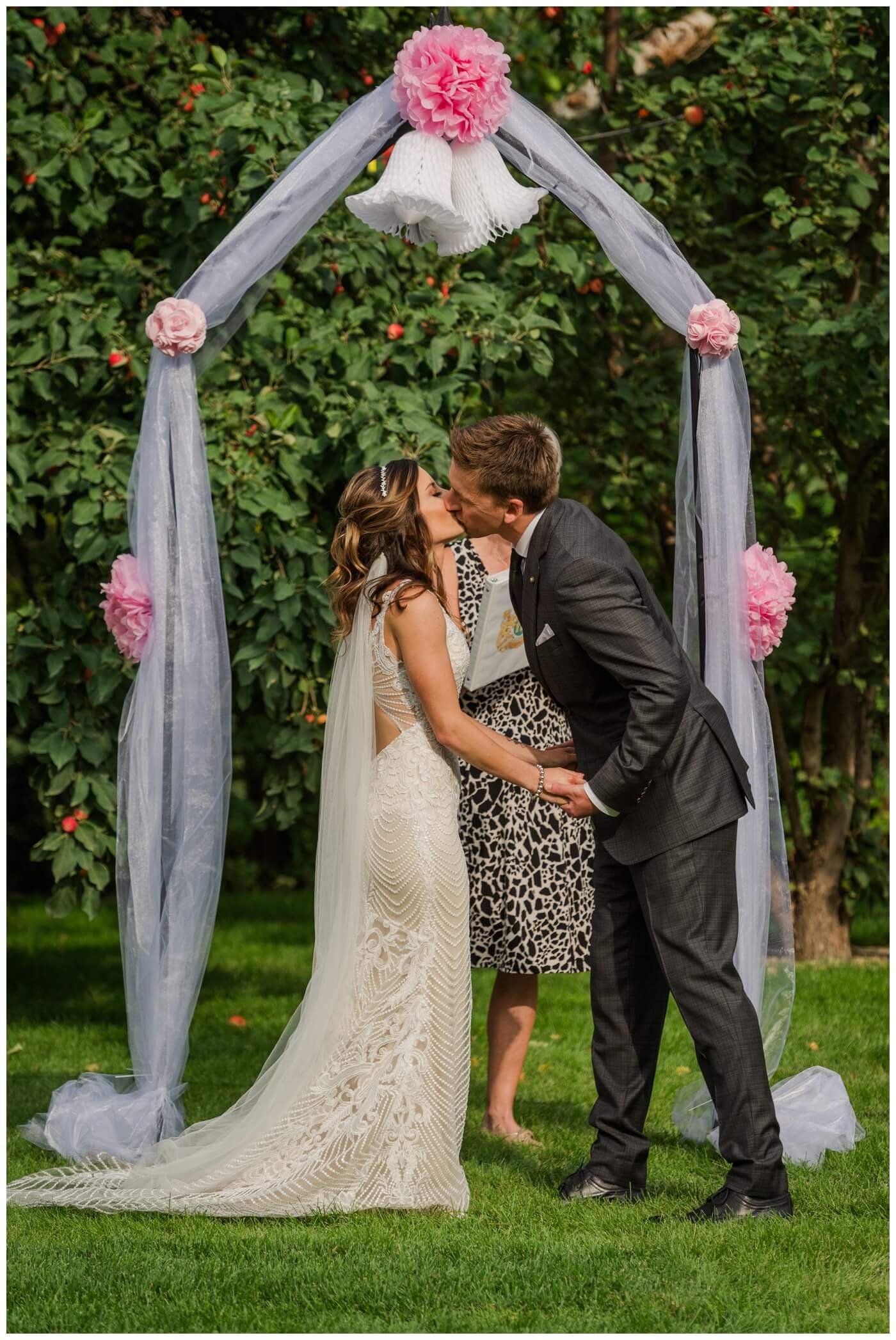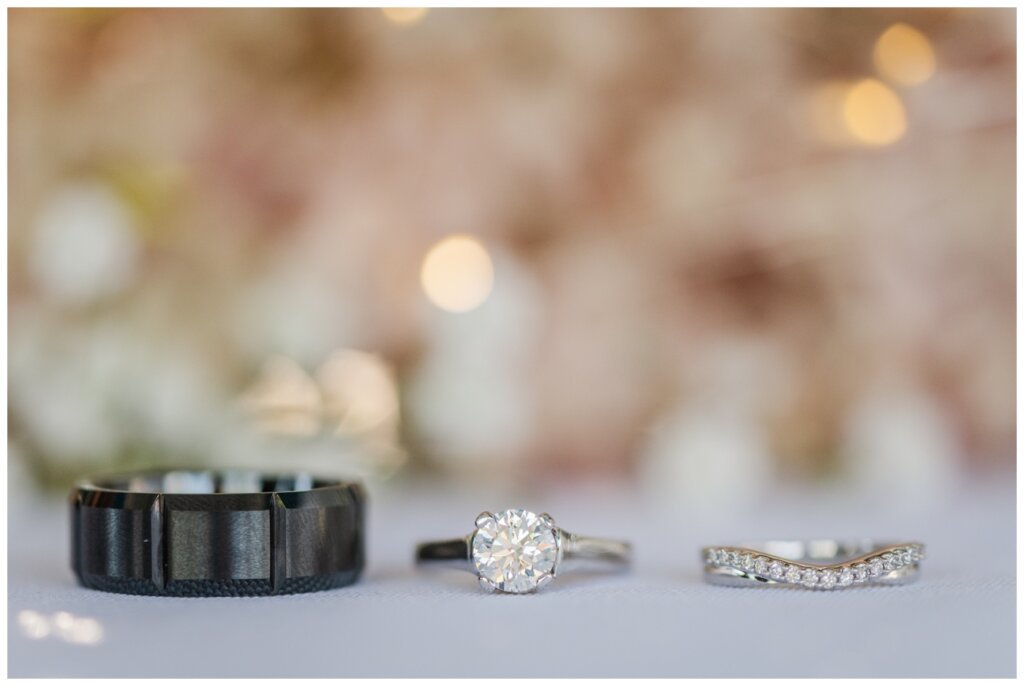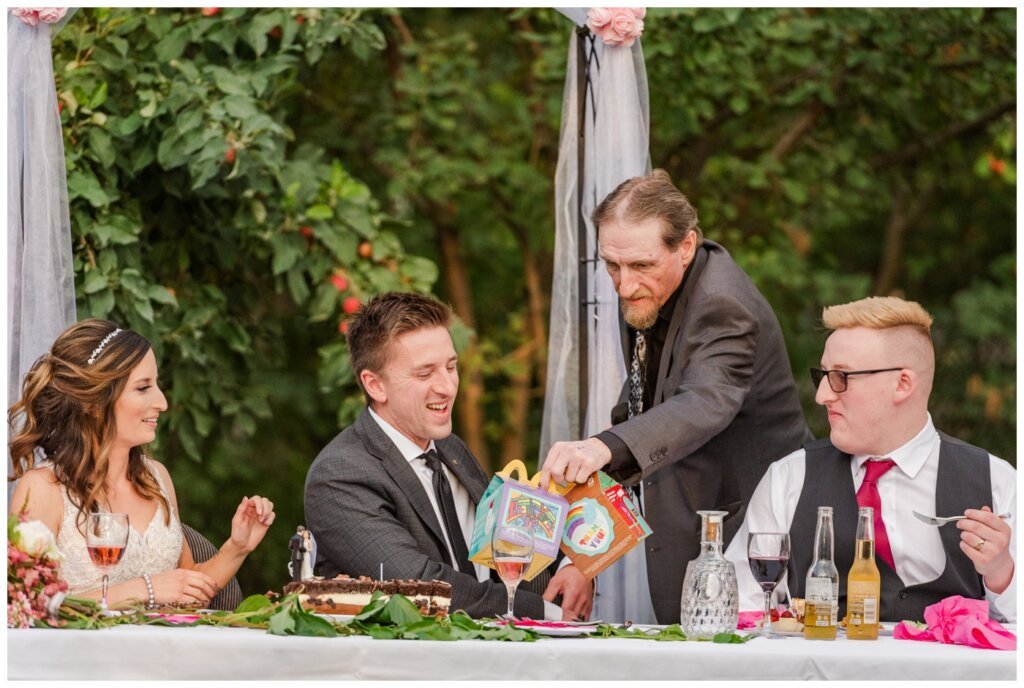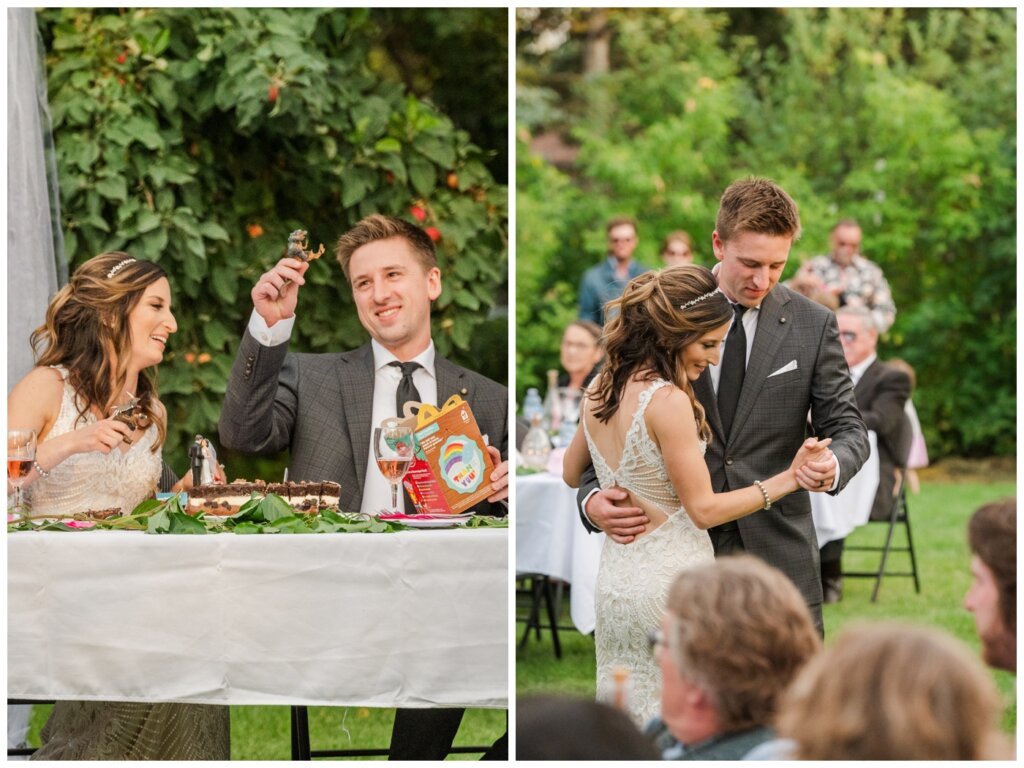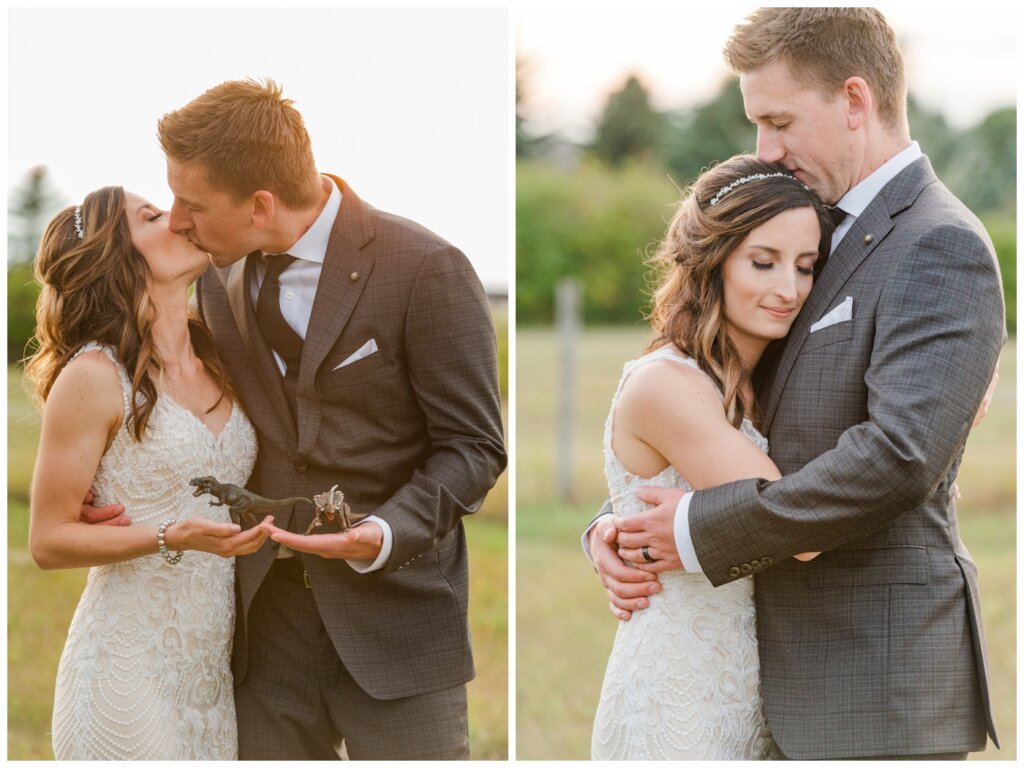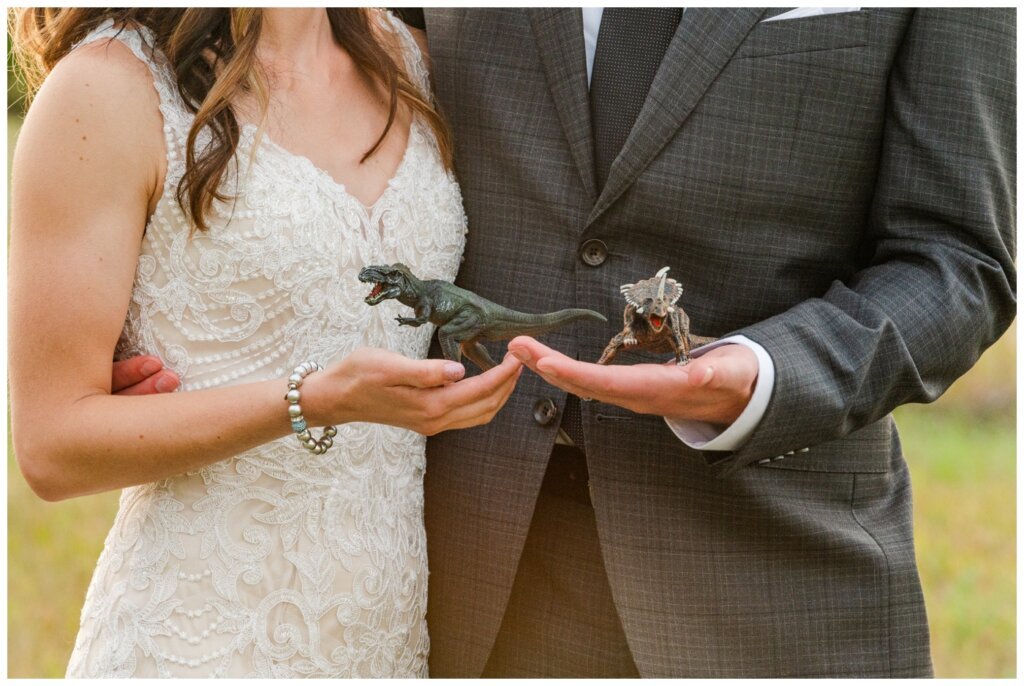 Wedding Vendors
Bride's Hair: Megan Scherle at Lotus & Oak Salon and Esthetics
Bride's Makeup: Tori Usher at Lotus & Oak Salon and Esthetics
Bride's Shoes: Kelly & Katie
Bride's Dress: NWL Dresses
Bridesmaid Dresses: Azazie
Groom's Suit: Colin O'Brian Man's Shoppe
Groomsmen Suits: Moores Clothing For Men
Ceremony & Reception Site: Private Residence
Catering: Rybchuk's Catering Company
Late Night Supper: Turvey Centre
Officiant: Barbara Jones