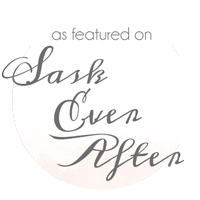 On a bright, sunshine-filled October afternoon, Tim patiently awaited his bride, Jennelle. After a morning of preparation with their bridal parties, it was now just the two of them. He stood in the stillness, the wind gently blowing his suit jacket as he adjusted it. All of the hustle and bustle of the morning seemed so far away now. Everything they had been preparing for came down to this moment. He waited with his back toward Jennelle, as she walked closer. Finally, the moment came when her hand reached up, gently touching Tim's back, and he turned to greet her. Immense joy filled both of their faces, as they embraced, taking a moment to admire how amazing the other looked.
While they repeatedly assured us that they were 'so awkward' in photographs, from what you see in the photos below, Cam & I may have disagreed. And, given that we are both sufficiently awkward humans ourselves, we felt this was totally within our wheelhouse! In the first hour that we spent with just the two of them, we saw Tim & Jennelle bloom into almost models. I love when couples can almost forget that we are there, and simply focus their attention on loving each other. That is truly where the magic happens- when you only have eyes for one another! While there still may have been some awkward pauses here and there, they quickly dissipated in natural laughter that hid any evidence of awkwardness!
I remember hearing somewhere that "You are the sum of those you surround yourself with". After meeting Tim & Jennelle's closest friends & family, I can see why they are such amazing individuals. They are part of a generous and supportive circle of beautiful people. You all did your part to ensure that the day went along without a hitch, helping in whatever ways you were able. The wedding day was full of laughter, and only a few tears. However, in the spirit of transparency, I must tell you that almost all of those tears were from laughing too hard. Bridal party, we just want to thank you all for the roles you played in making the wedding day so joyful and care-free!
Their intimate ceremony & reception were held in Tim & Jennelle's home. They put in so much time and effort into decorating, and their efforts paid off in spades. It was absolutely stunning. When everyone was seated at their tables, Tim & Jennelle entered to cheers from their friends and family, proceeding to stand under a wooden arch, adorned with flowers. Jennelle's friend (and actually, her boss!) performed the wedding ceremony, sharing beautiful wisdom and insight into their relationship and journey thus far. Tim's aunt shared a poem she had written, and in the beautiful tears that were collectively shared, it was evident that every word came directly from her heart.
Tim & Jennelle, we are so thankful to have met you. You two are such a joy to be around and we are so glad to have had the opportunity to photograph your wedding. What you accomplished in such a short wedding planning timeline still astounds me! The day was absolutely perfect, and we are so glad that we could freeze these moments in time for you to look back on in the years to come. We hope that you have had a relaxing week together, enjoying all of your newfound free time once again!
xoxo
Cam & Courtney
(related: Tim & Jennelle Engagement)
{ Tim & Jennelle Wedding 2020 }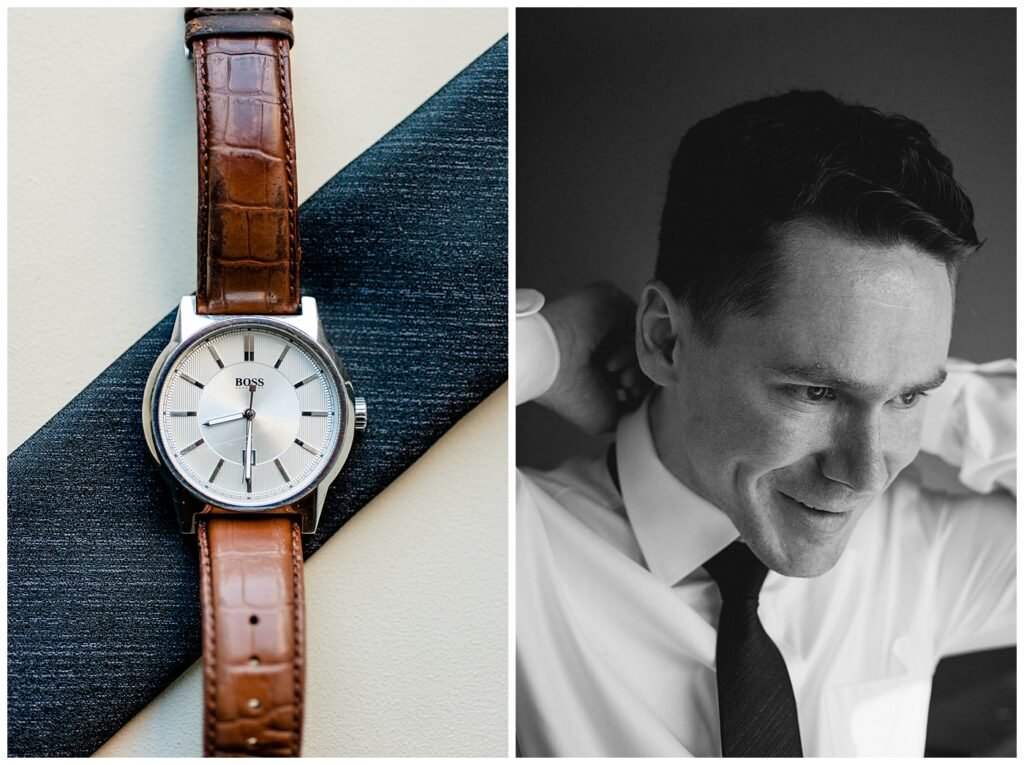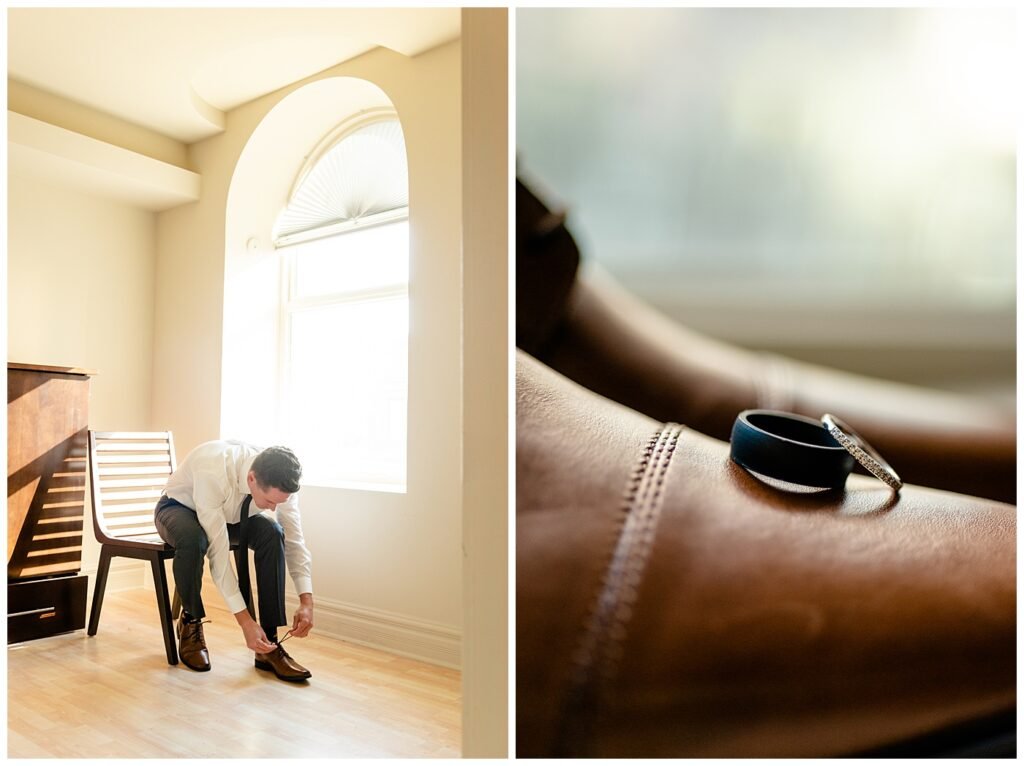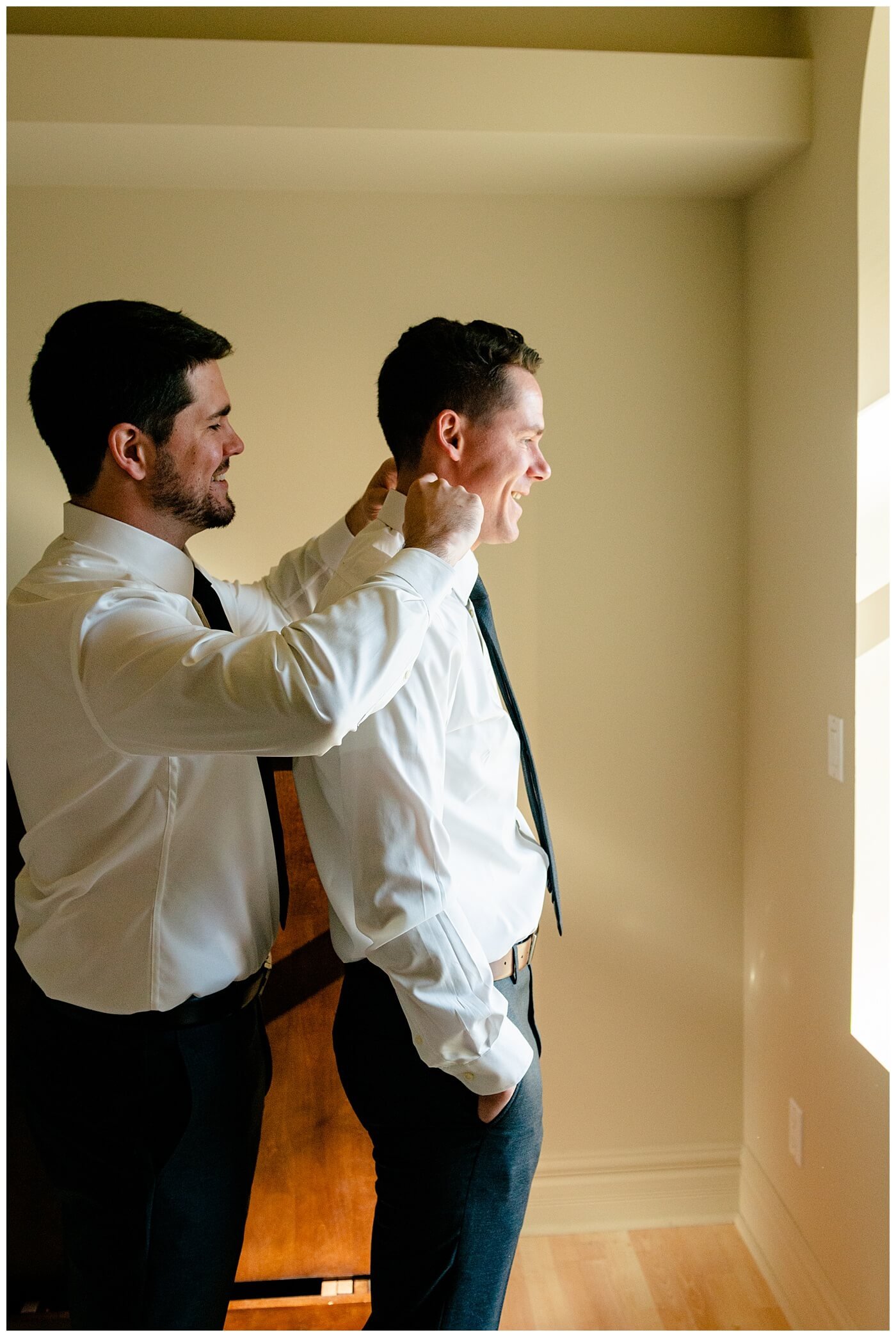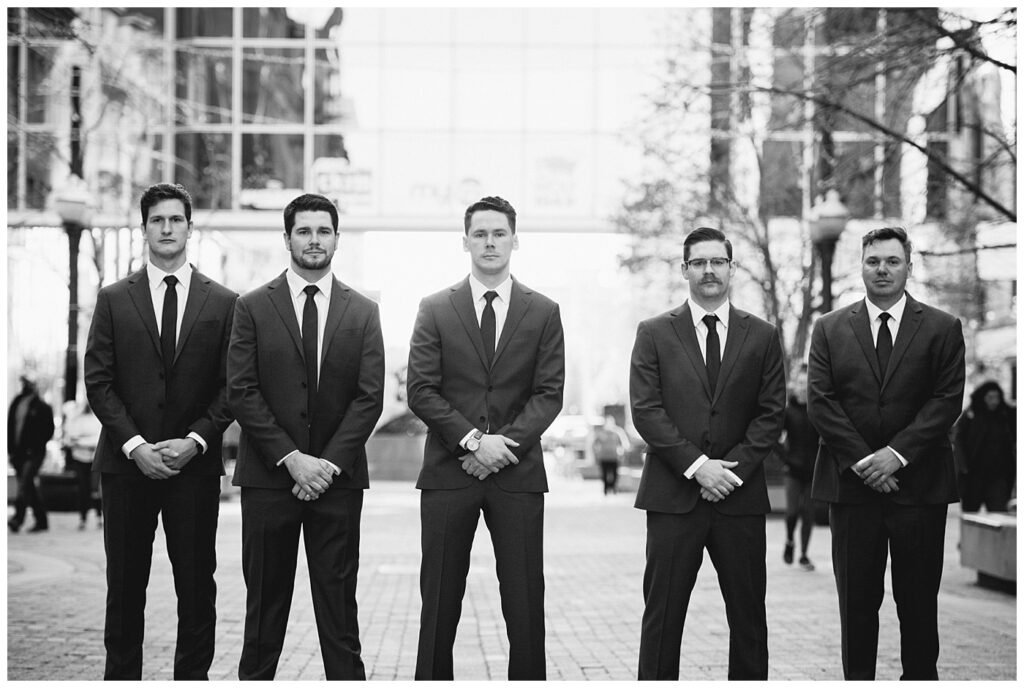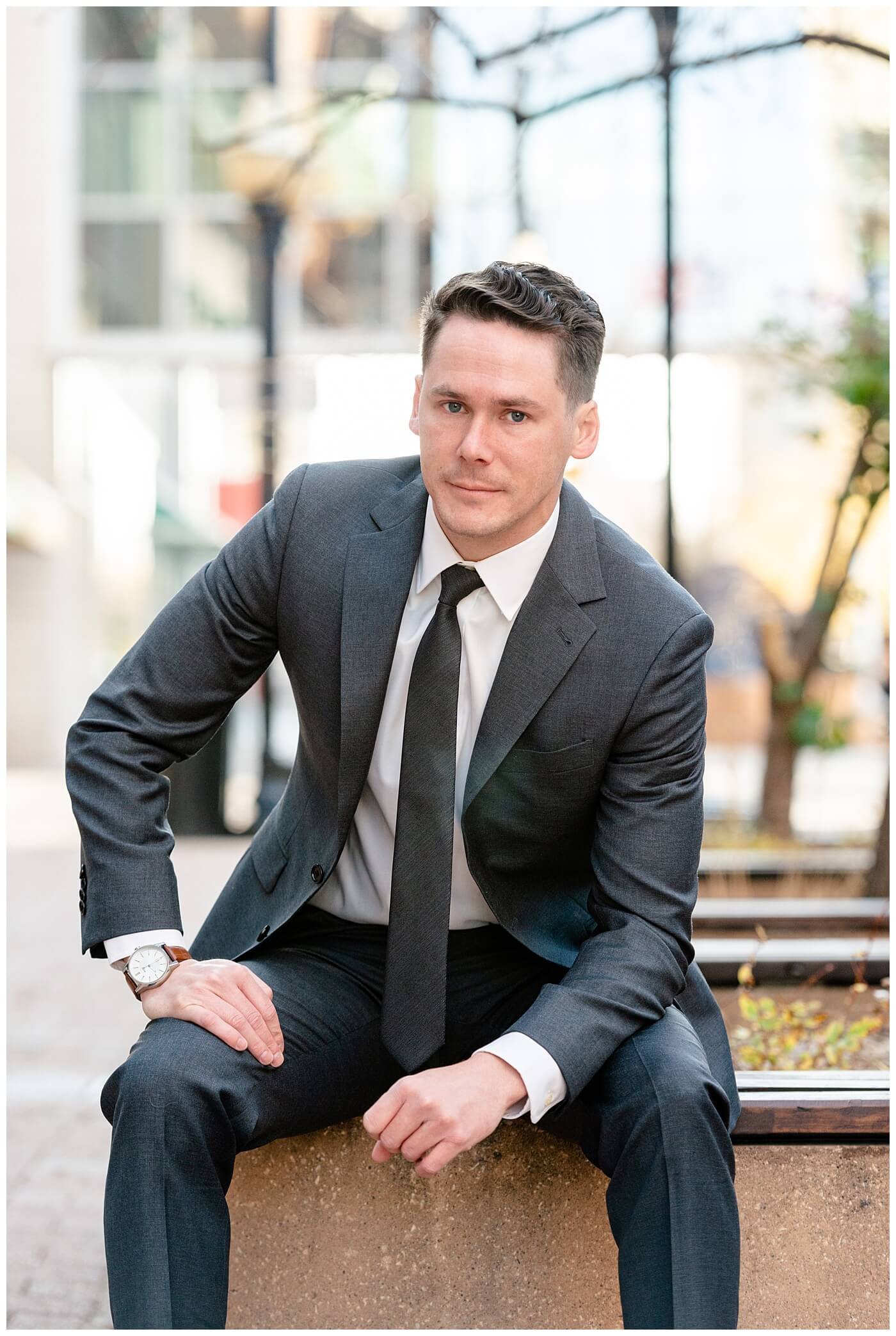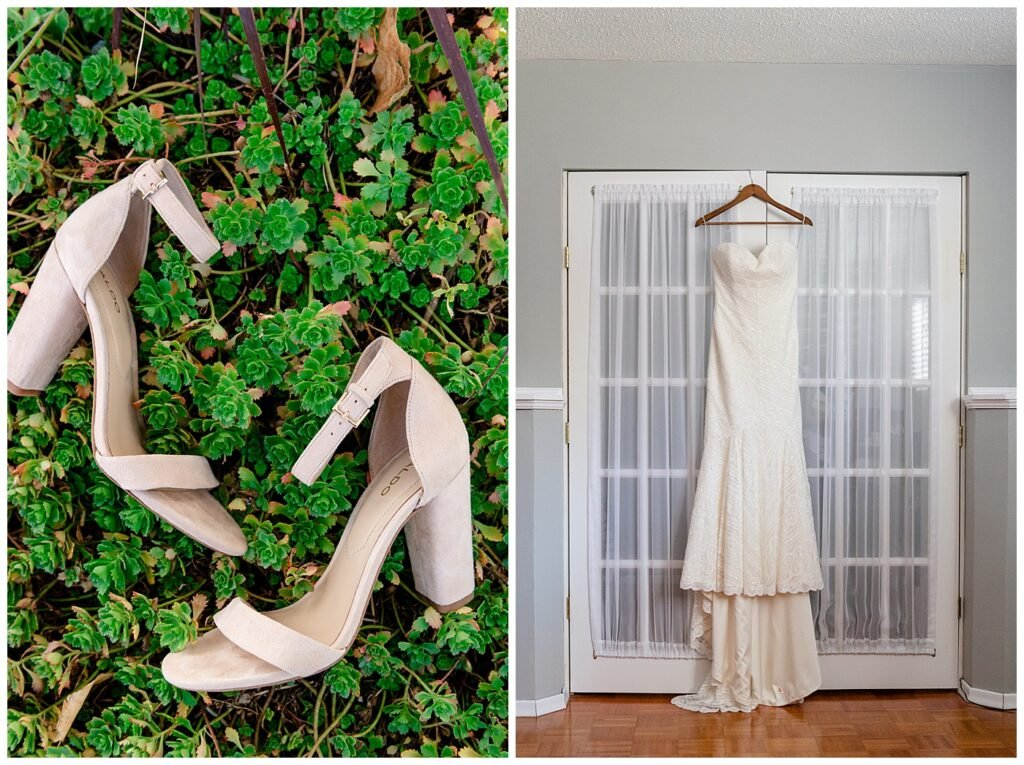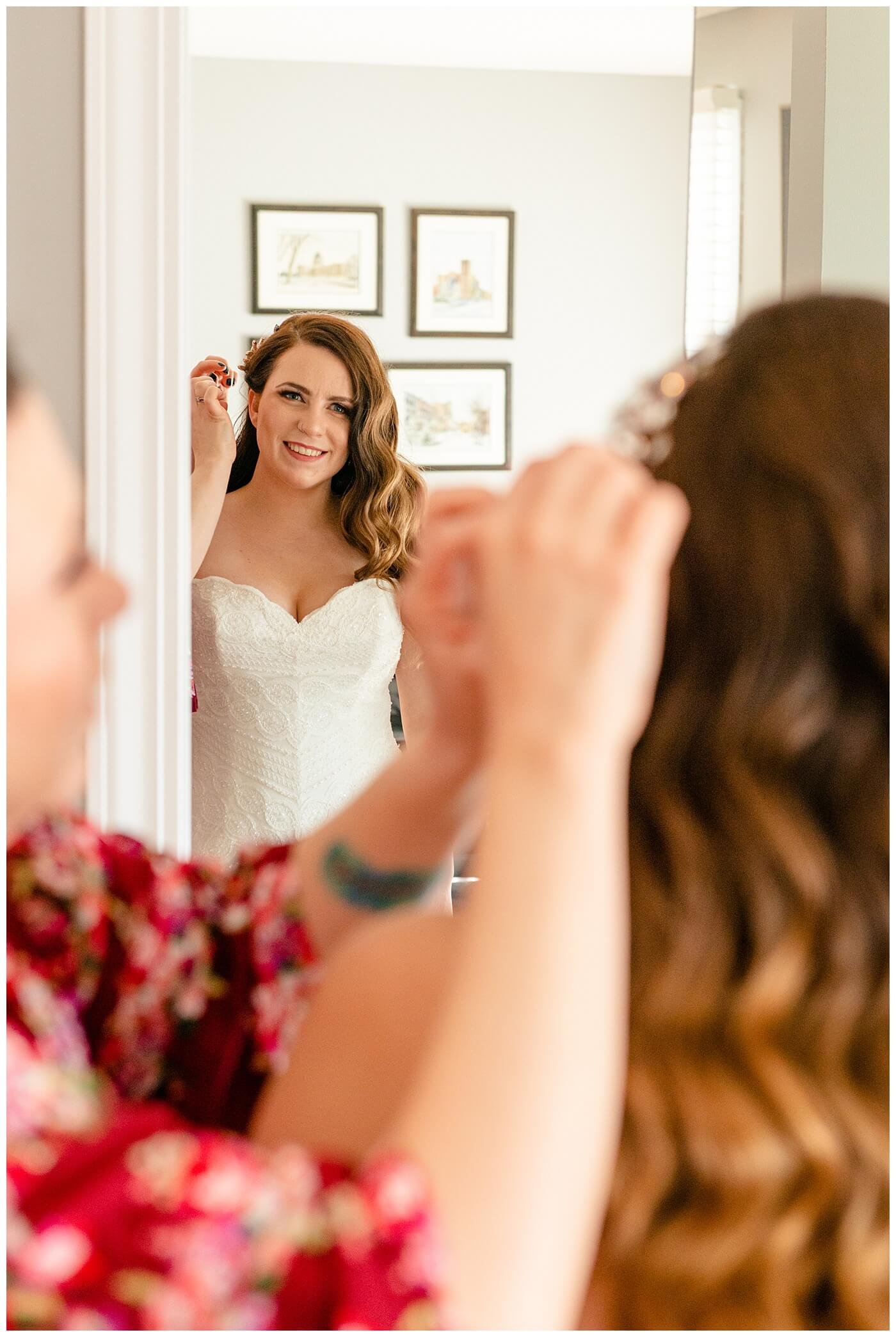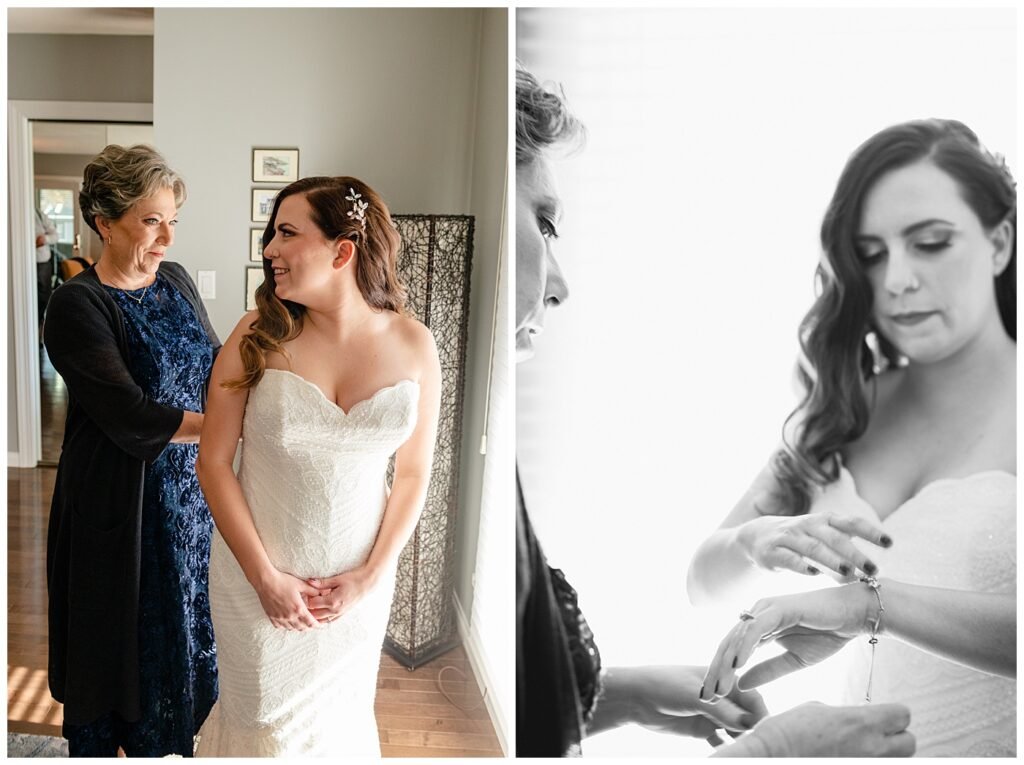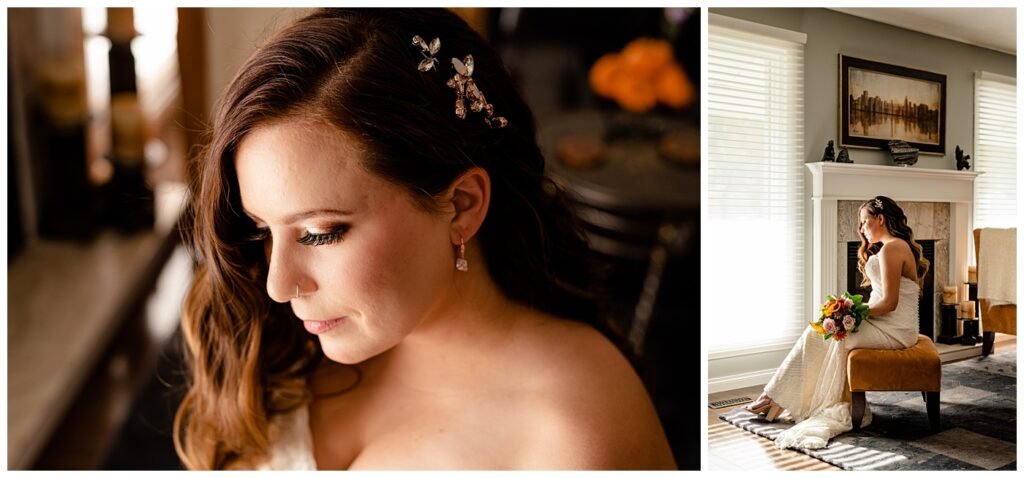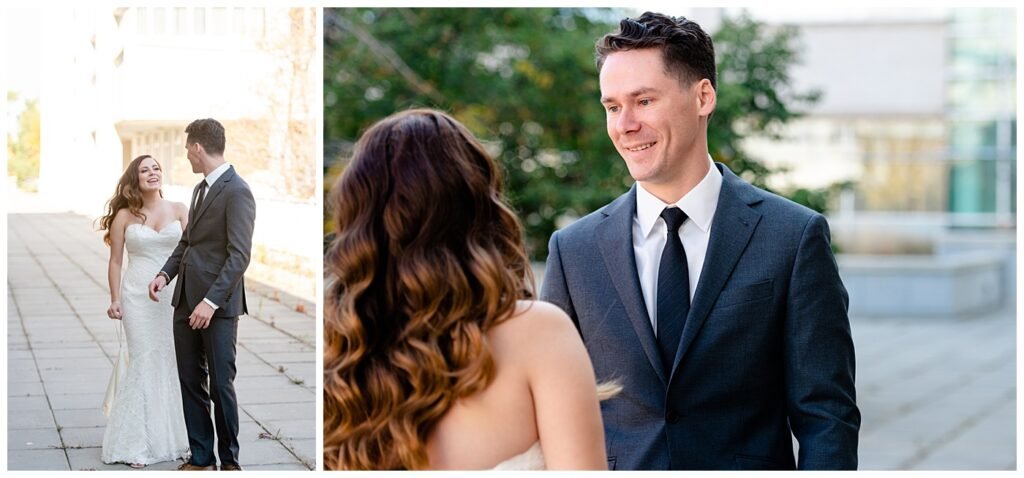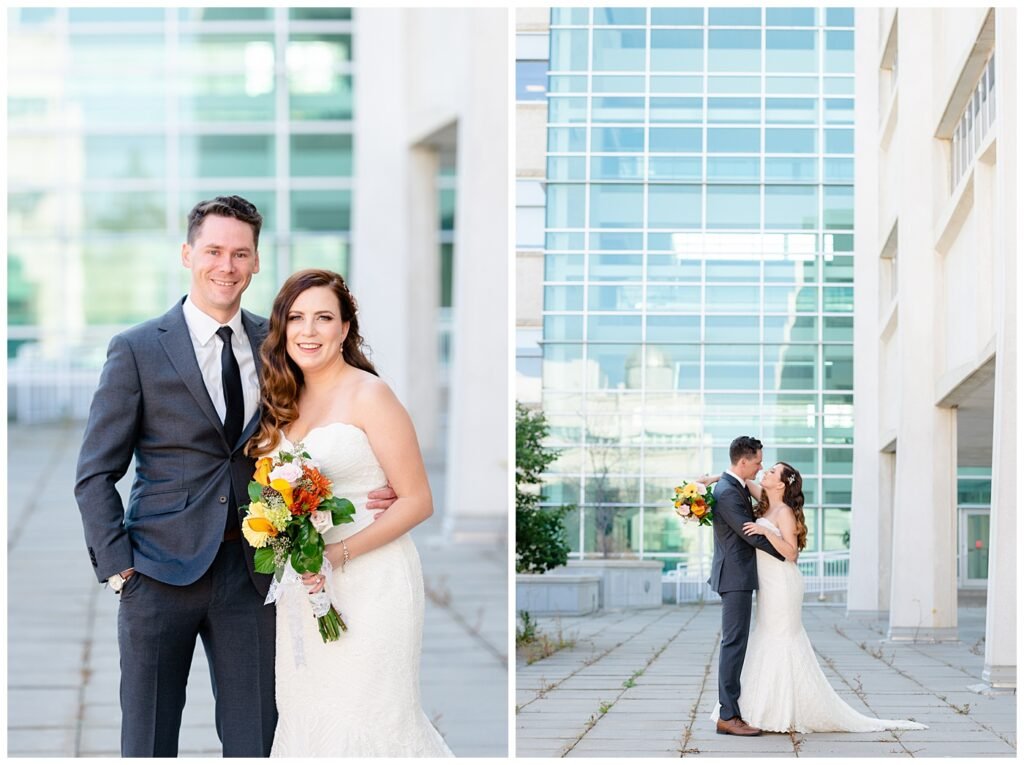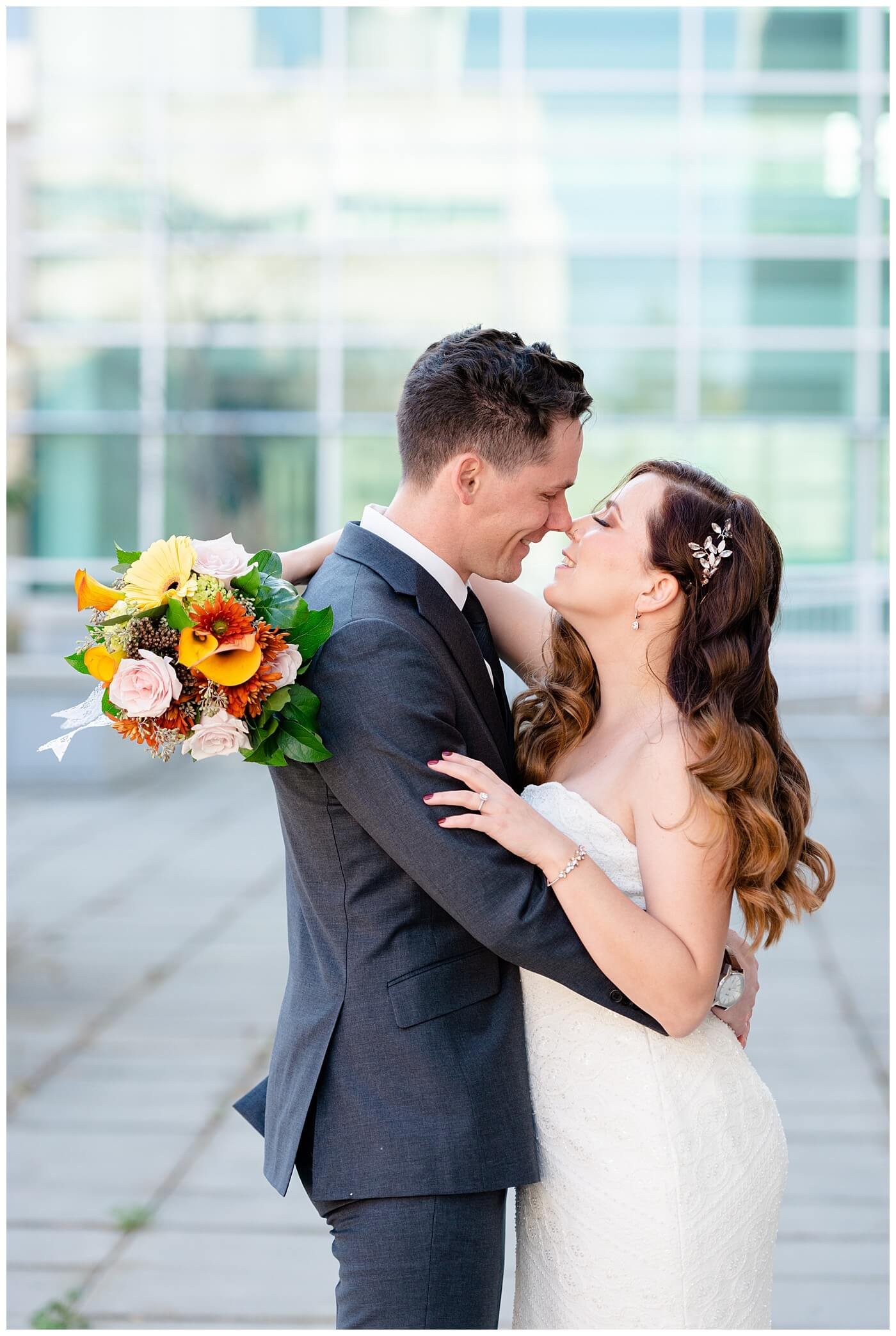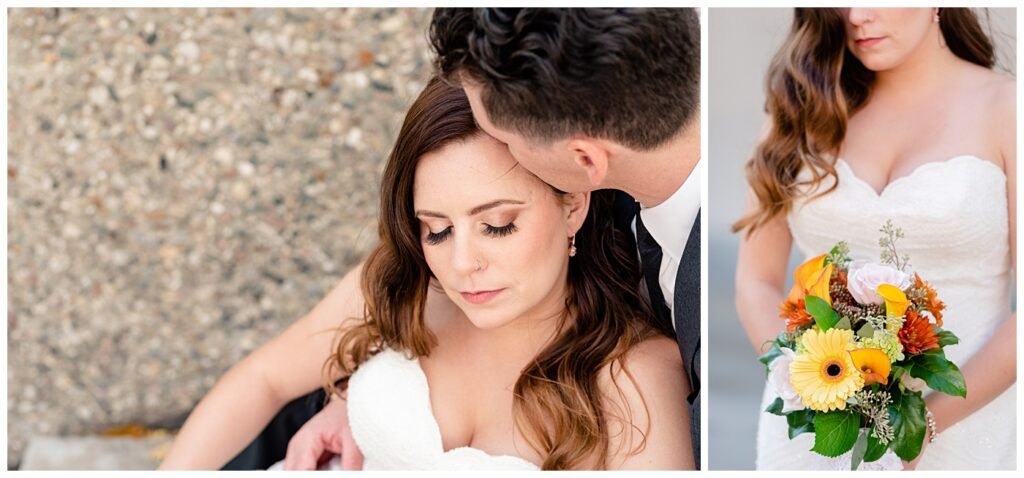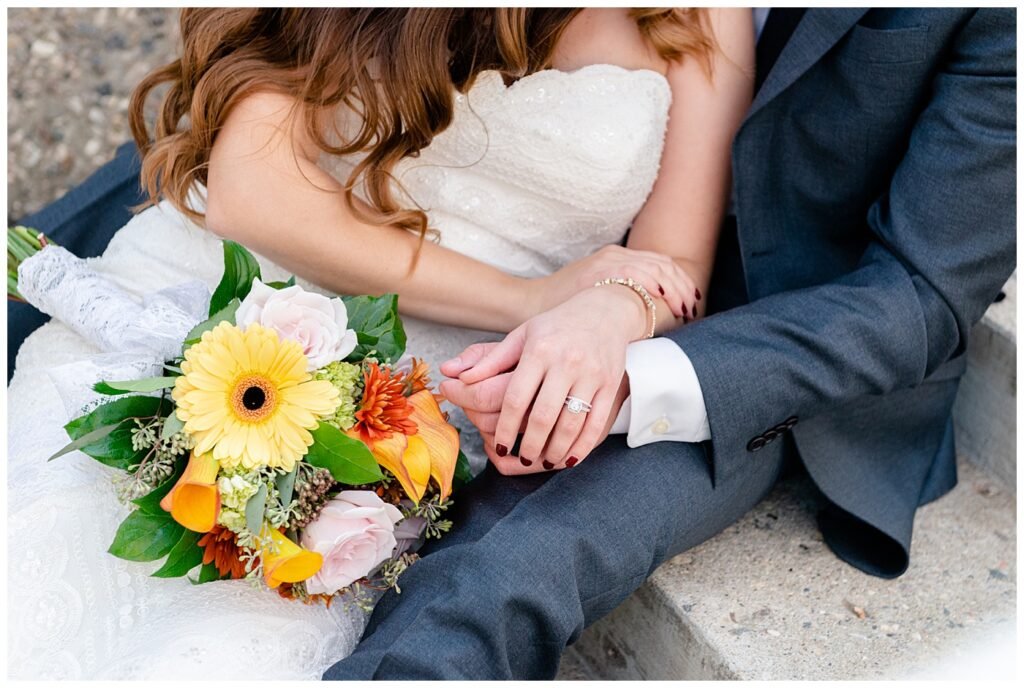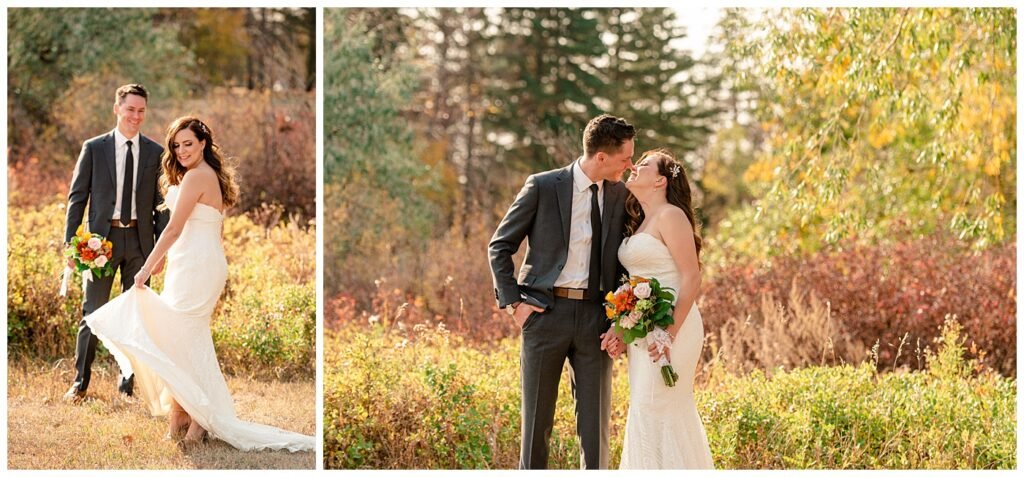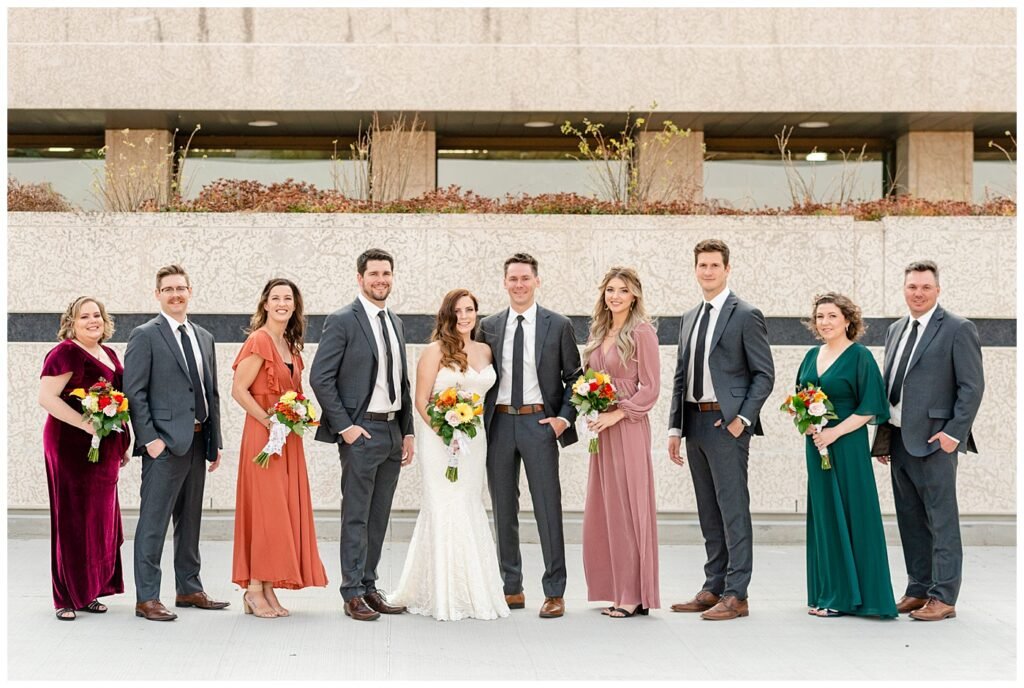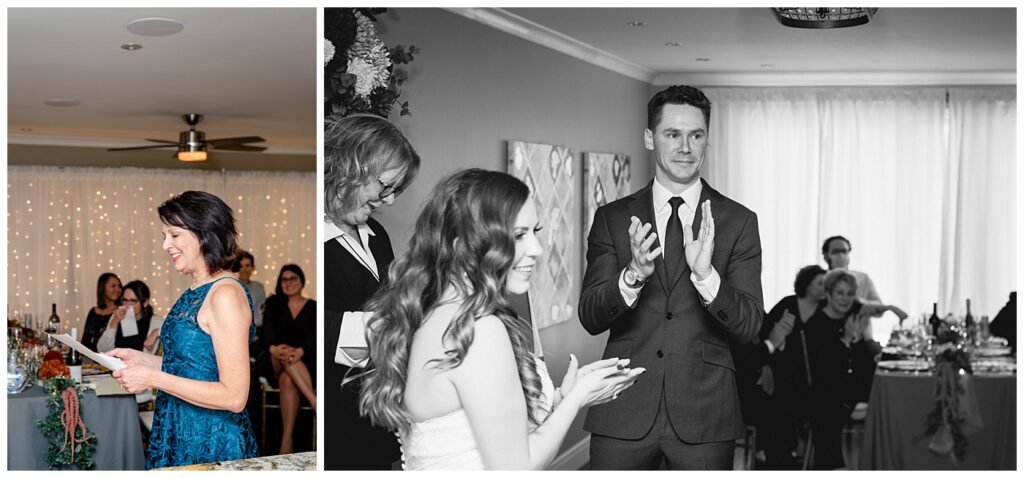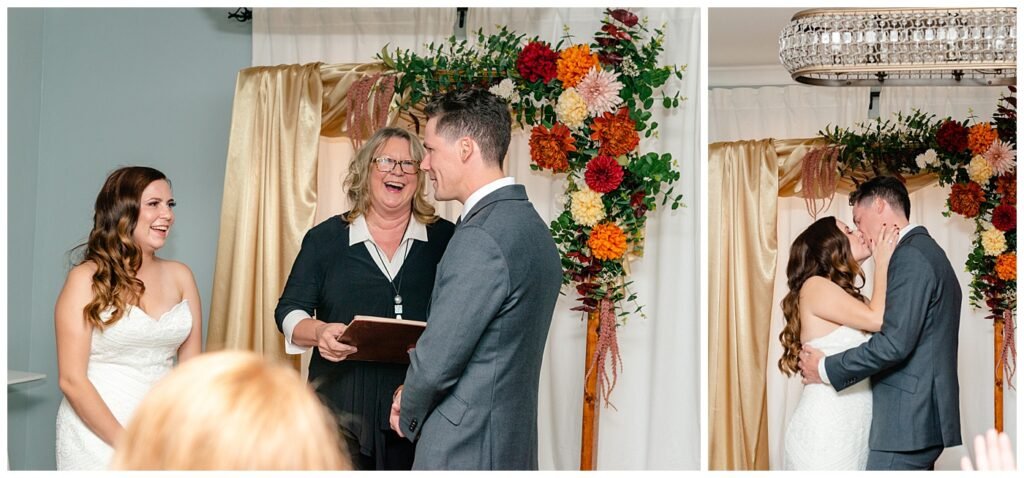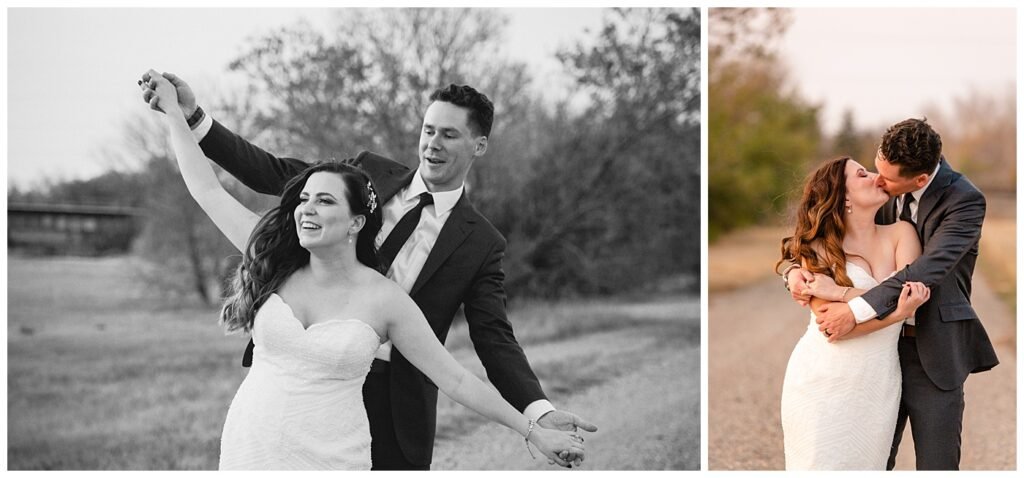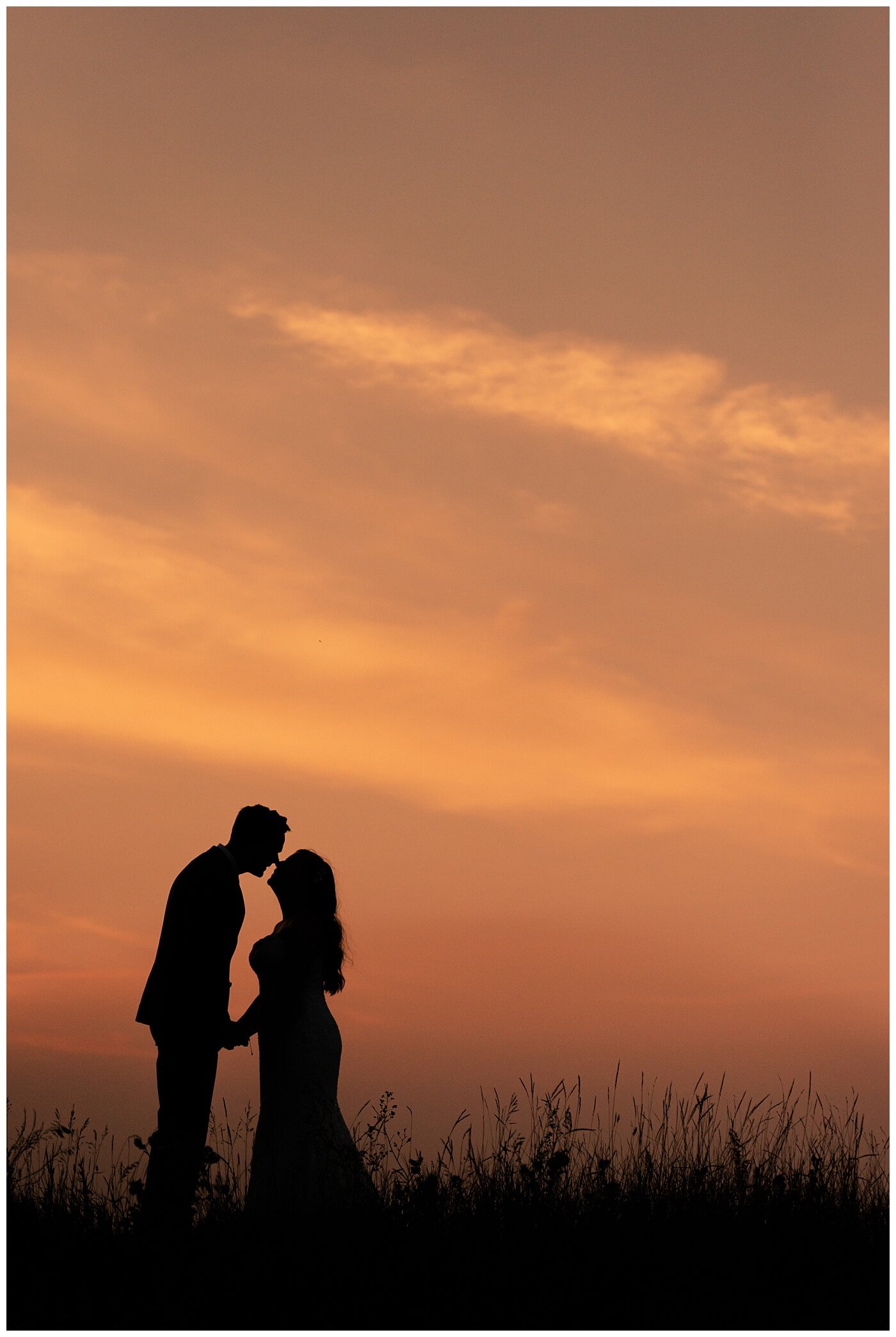 Bride's Hair: Amanda Rae | Base Studio
Bride's Makeup: Stephanie Man
Bride's Dress: Newline Fashions & Bridal | Wtoo
Bridesmaids Dresses: Baltic Born
Groom & Groomsmen Suits: Moores
Flowers: Family Friend
Ceremony & Reception: Private Residence