Amy arrived at the ceremony site, hidden out of view behind the trees. From her secret hiding spot, she looked through the tree branches, hoping to sneak a peek of Sheldon before the ceremony. As the processional began, relief swept over them. Everything they had been planning for had finally come to fruition, and now they could just relax and enjoy. As she walked down the aisle toward Sheldon, Amy's main thought was merely "Don't trip, don't trip, don't trip"
The pastor joked that this was the first time he had ever signed marriage papers in Sharpie. At the rehearsal the night before, he had asked Amy if there was a special pen that they wanted to use for the signing. She responded with, "Yes, a Sharpie, because it's permanent!" Sheldon & Amy had long been waiting for this day, and were not willing to risk anything less than permanence!
Rings are a beautiful symbol of the neverending love and promise between a husband & wife. Amy's engagement ring was a Claddagh ring, a traditional Irish ring that represents love, loyalty, and friendship. When the time came for them to discuss rings, Amy mentioned her love of this type of ring to Sheldon, and he very literally delivered! So when thinking about what Sheldon's wedding ring would be, Amy wanted to find something that would be meaningful to him as well. Sheldon is a pilot, so Amy began searching for unique ideas in that realm. She found a vendor on Etsy who created rings made from the turbines of airplanes. After quizzing Sheldon on his favourite types of planes, Amy decided that his ring would be made from the titanium turbine of an F-16 jet engine- I mean, how cool is that?!?
As is common for most brides, Amy has had a vision of her reception for a very long time. In her mind, she envisioned a relaxed atmosphere, with snacks and games, full of laughter and fellowship- much like a Sunday school picnic. And on the green space at the Besant Park & Campground, her vision truly came to life! It may have been the most relaxed reception we have ever documented. There were lawn games, custom colouring pages, lots of smiles followed quickly by big hugs, loads of laughter, and great conversation. I may have even spotted a nap being had under the shade of a big tree, by an ADULT- definitely a very relaxed afternoon!
The day was filled to the brim with people cheering Sheldon & Amy on. Amy's extended family performed beautiful songs as part of the ceremony and also in the reception. Sheldon's mom gave a very literal 'toast' to Amy at the reception that was wonderfully heartfelt, and maybe even delicious? Amy has also been a volunteer fire chief with the Caronport Fire Department, so she had some of her firefighting friends involved as well.
Sheldon & Amy, we are so excited to be able to officially welcome you to the married club! Your day was so special and truly unique to who you are. Through the elements included in the day, we could see that those most important to you were the ones involving visiting with your family and close friends. Even handing out the cupcakes to each person- we could see the joy in your hearts.
(related: Sheldon & Amy – Engagement Session)
{ Sheldon & Amy }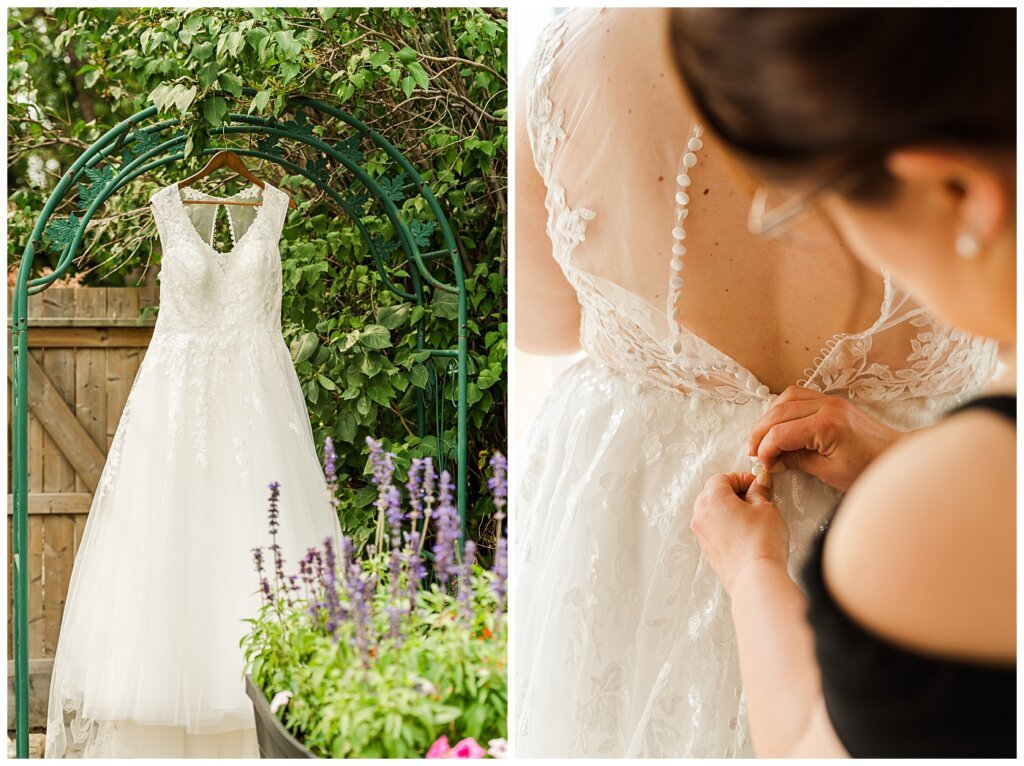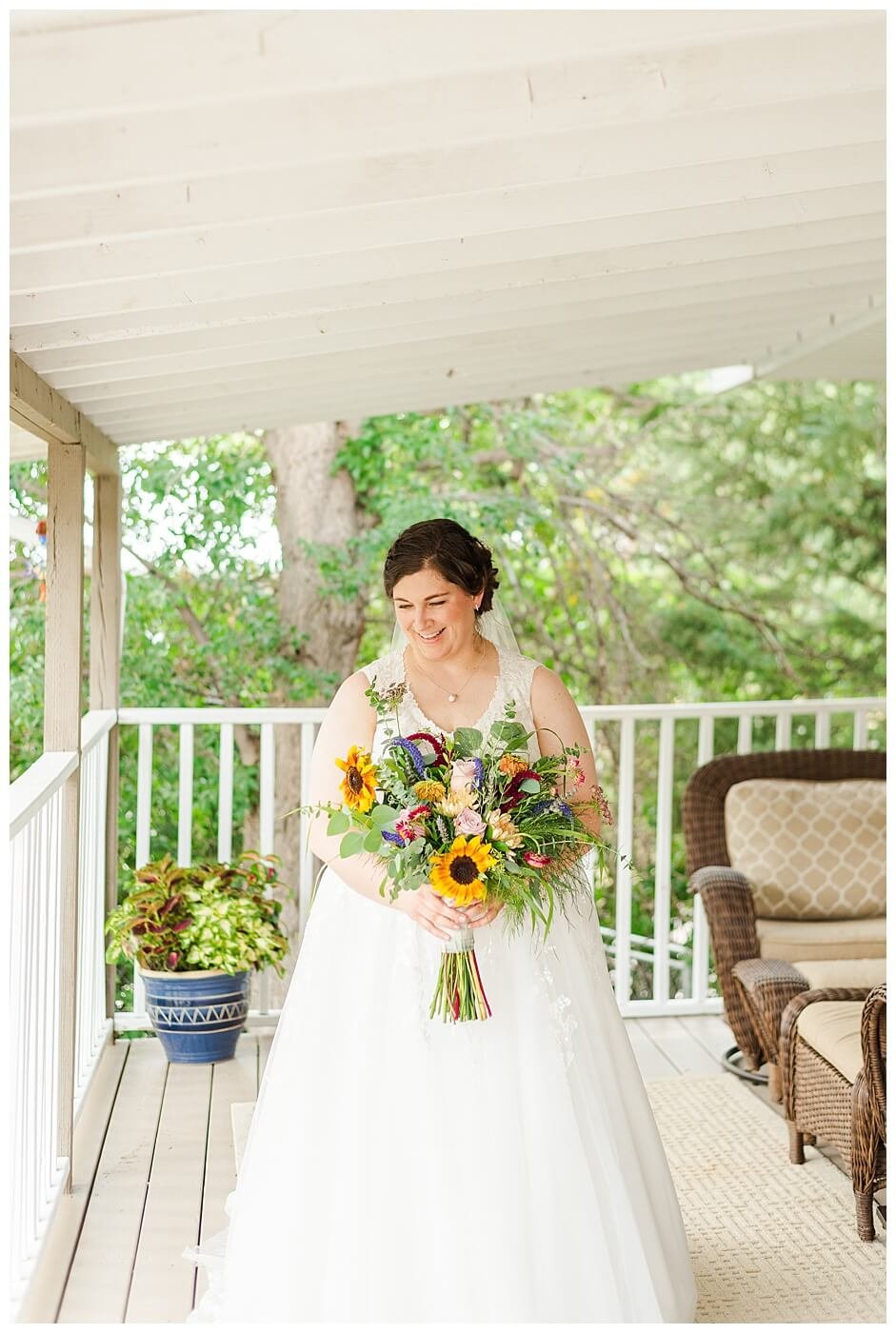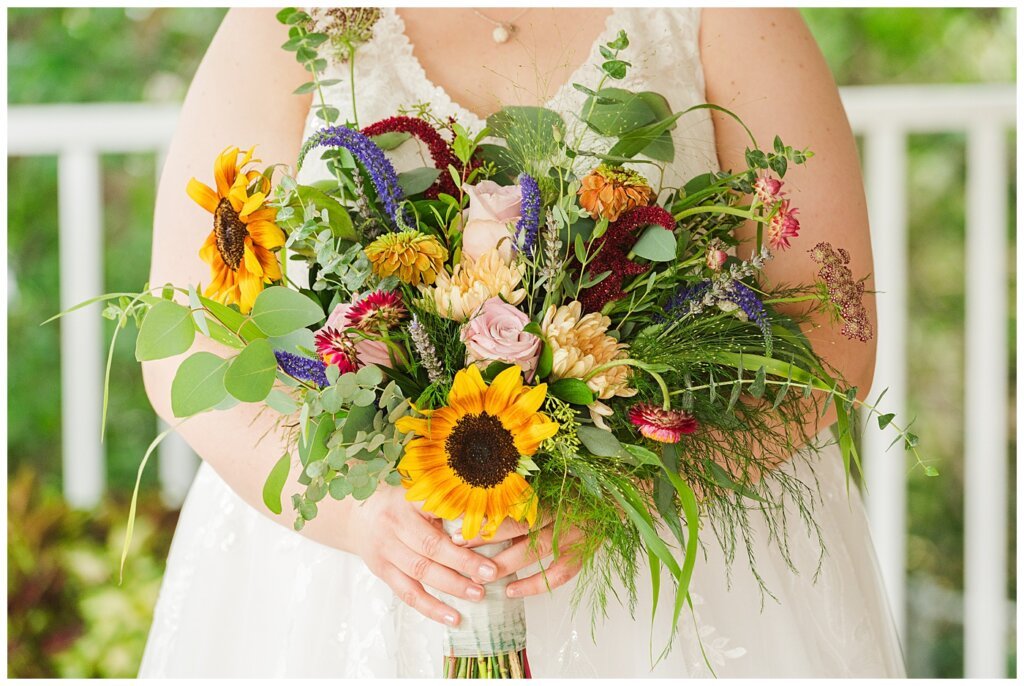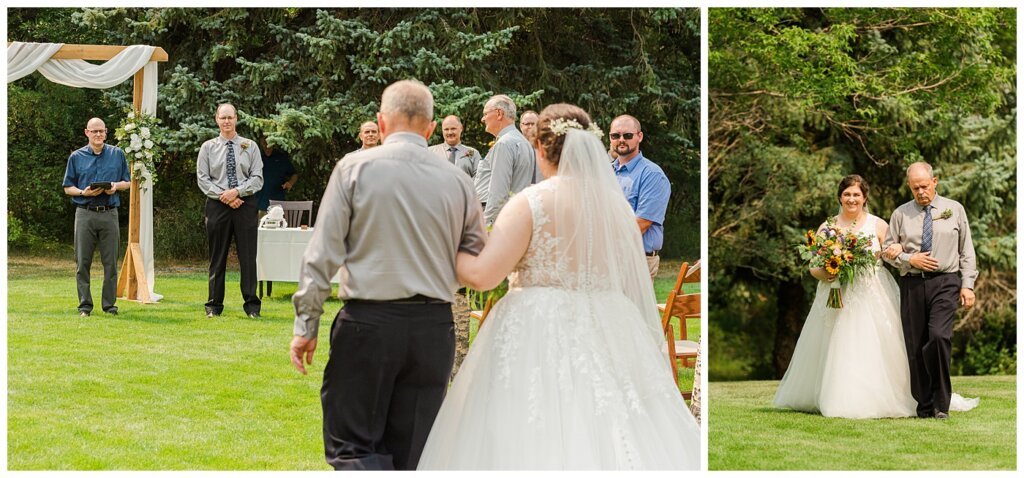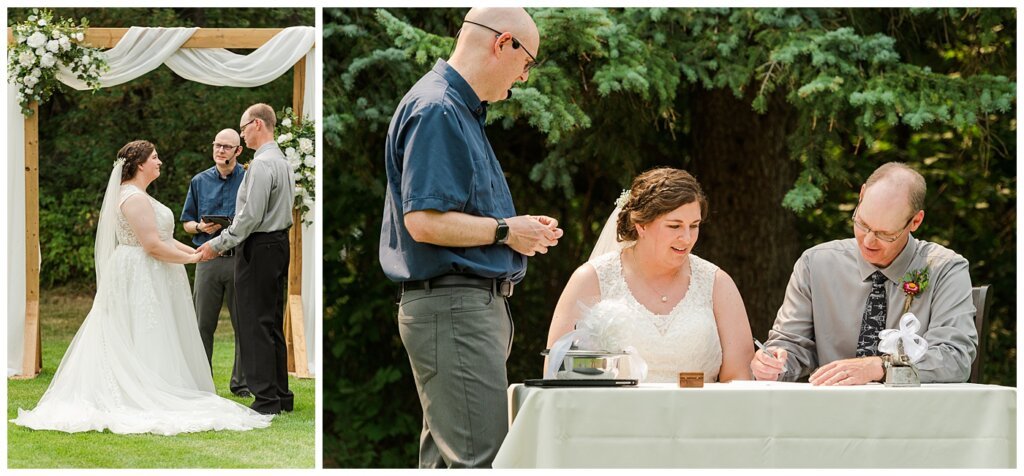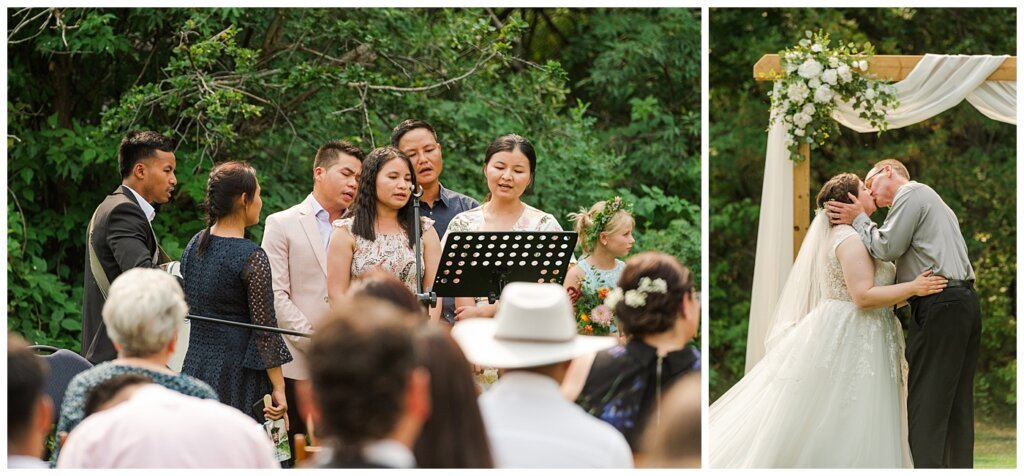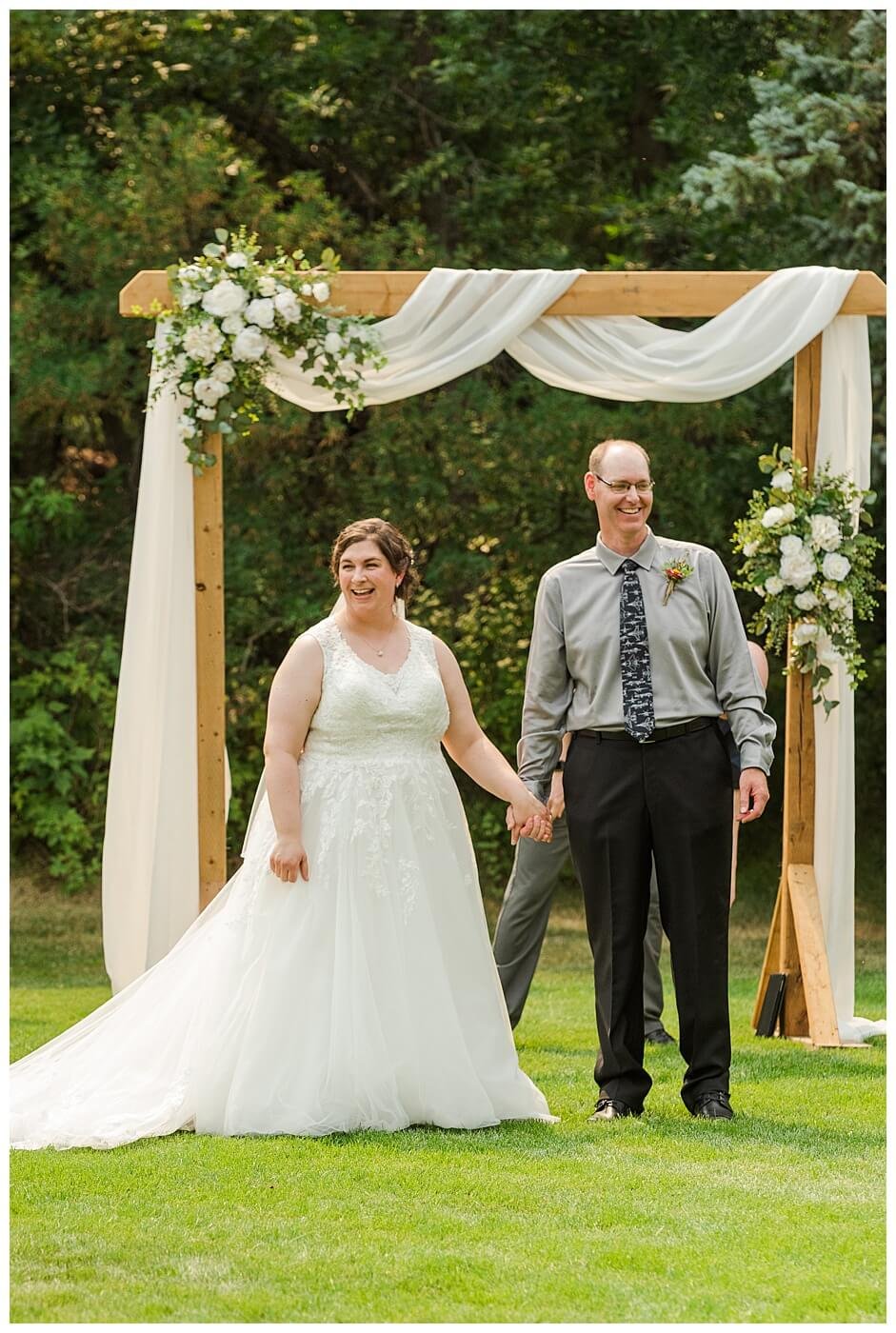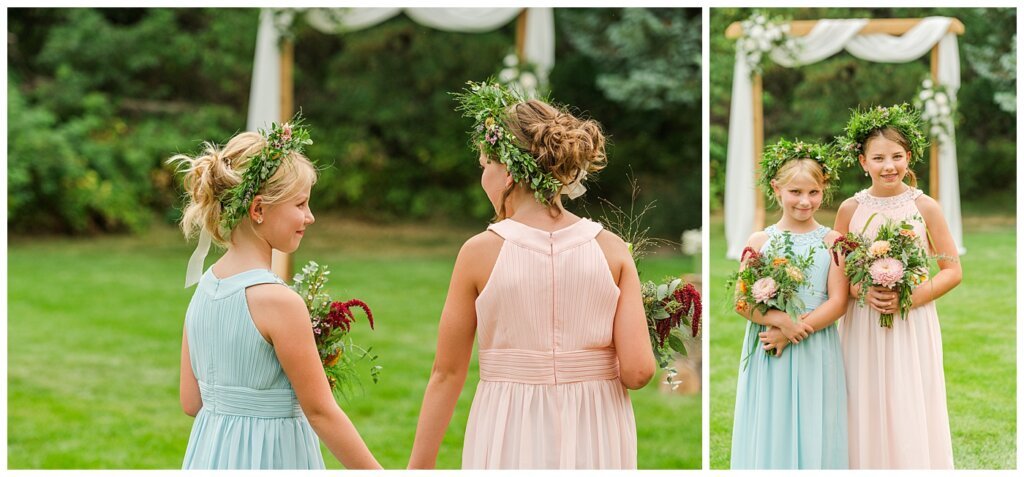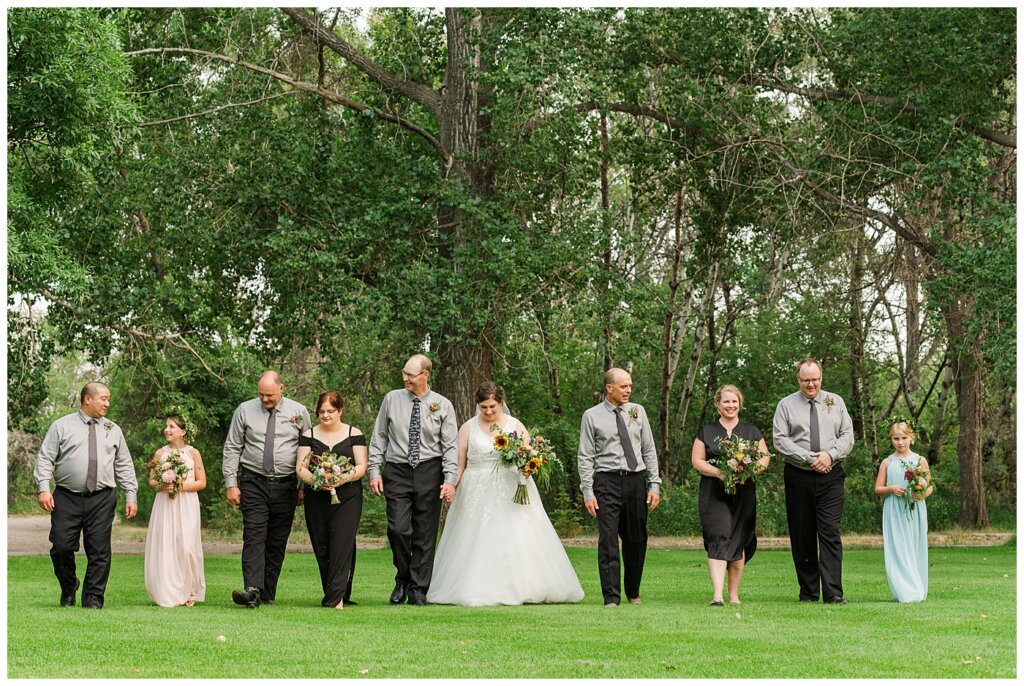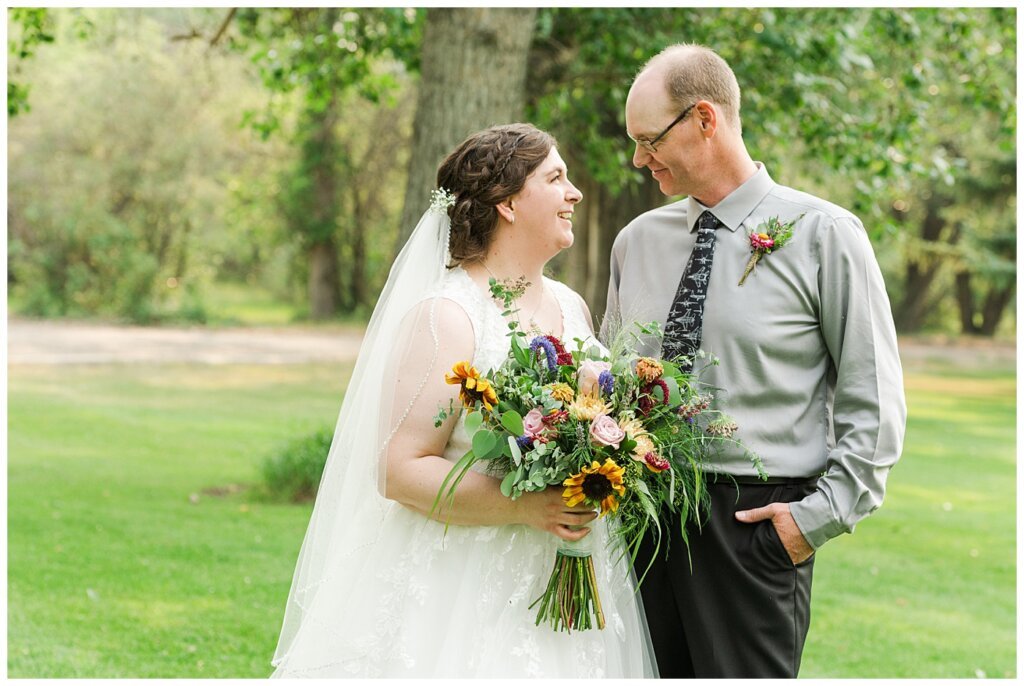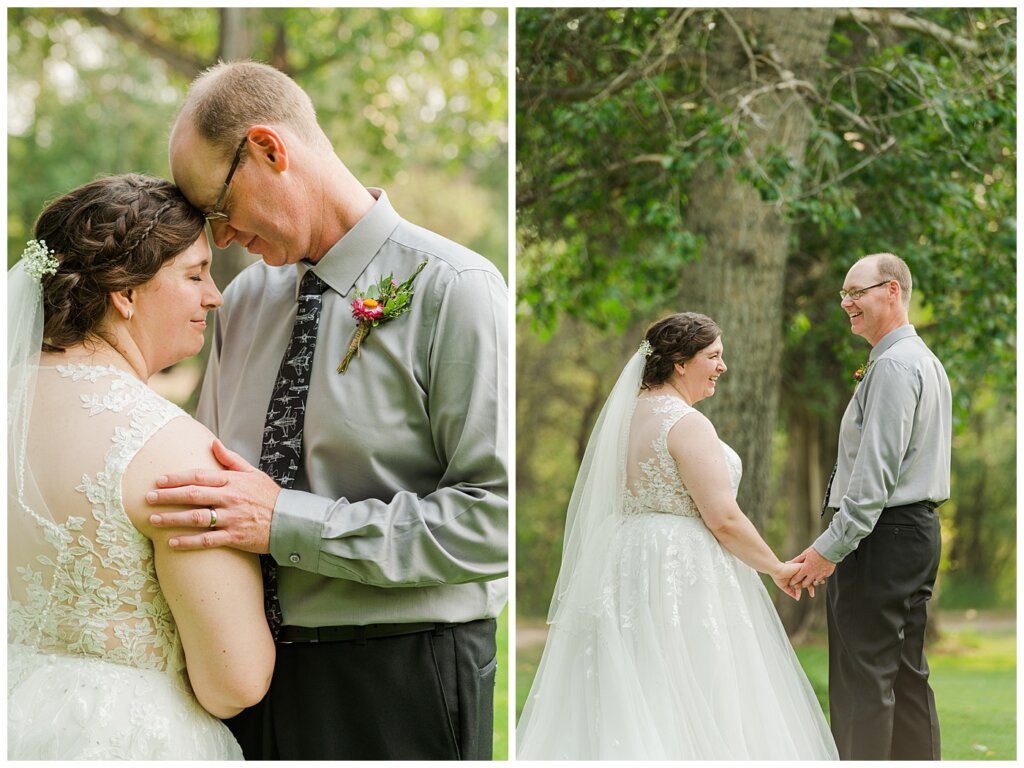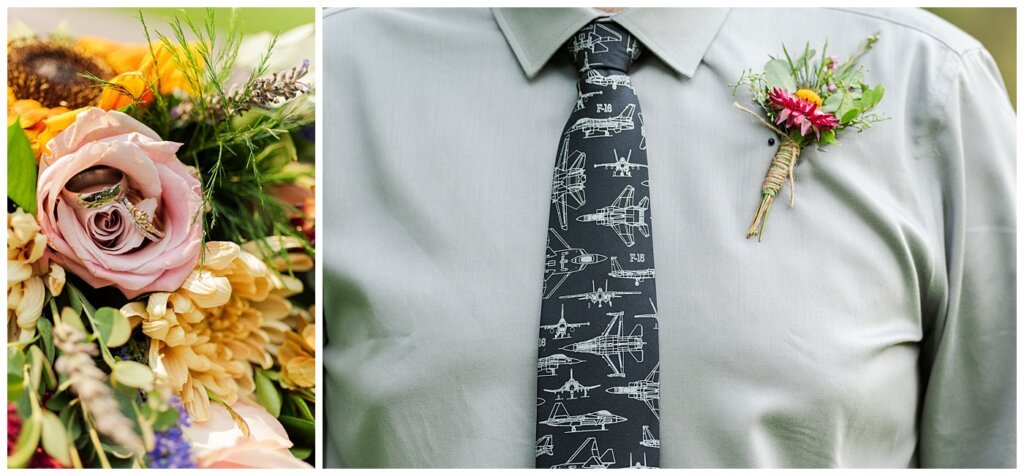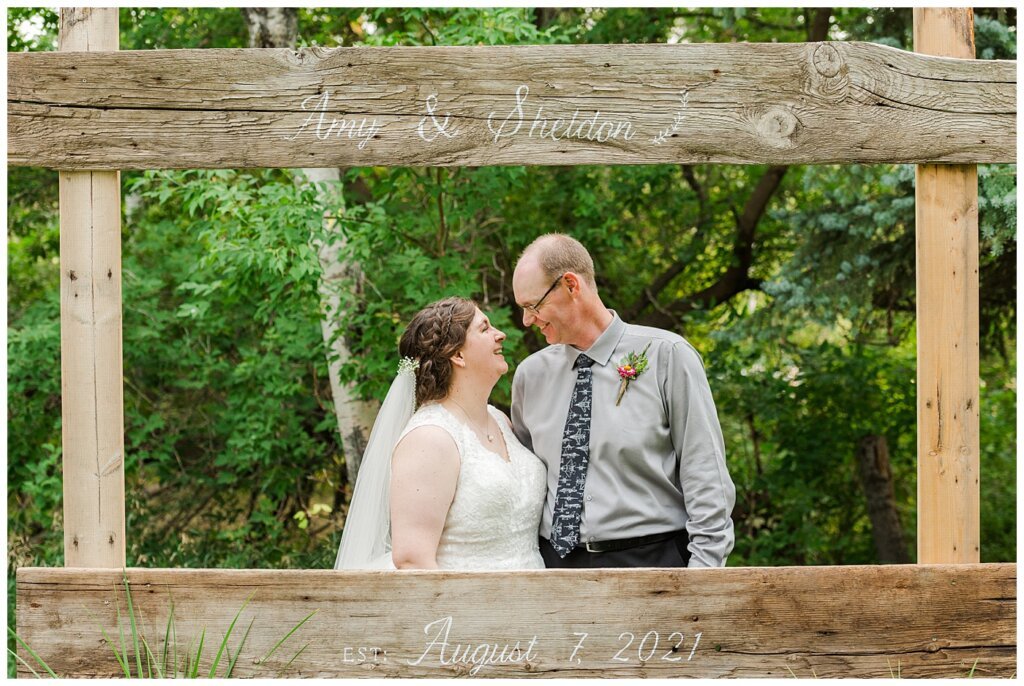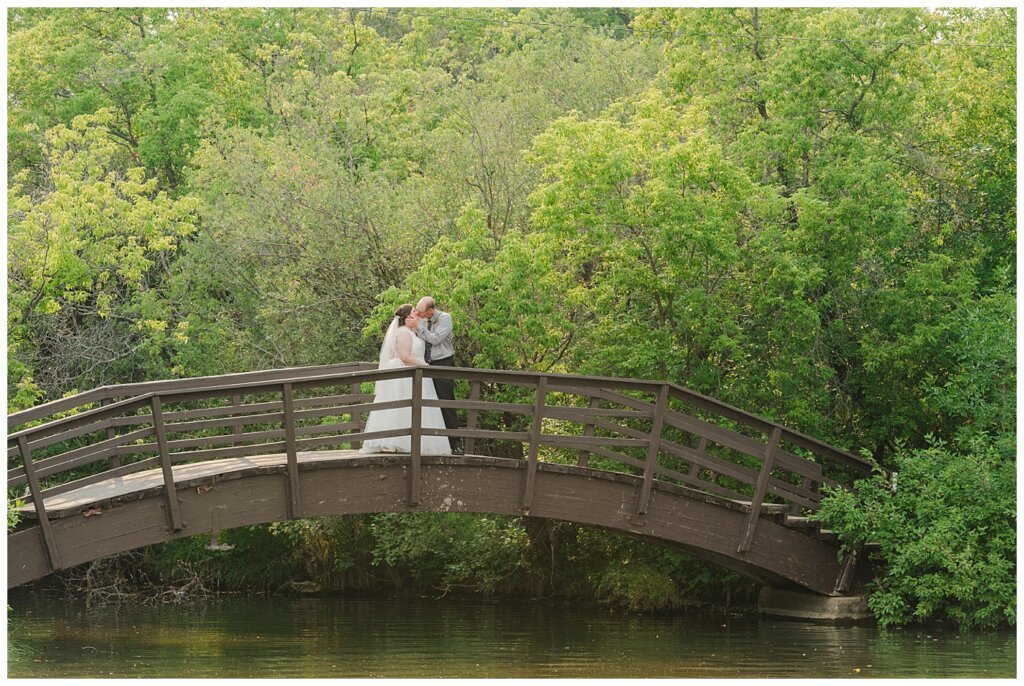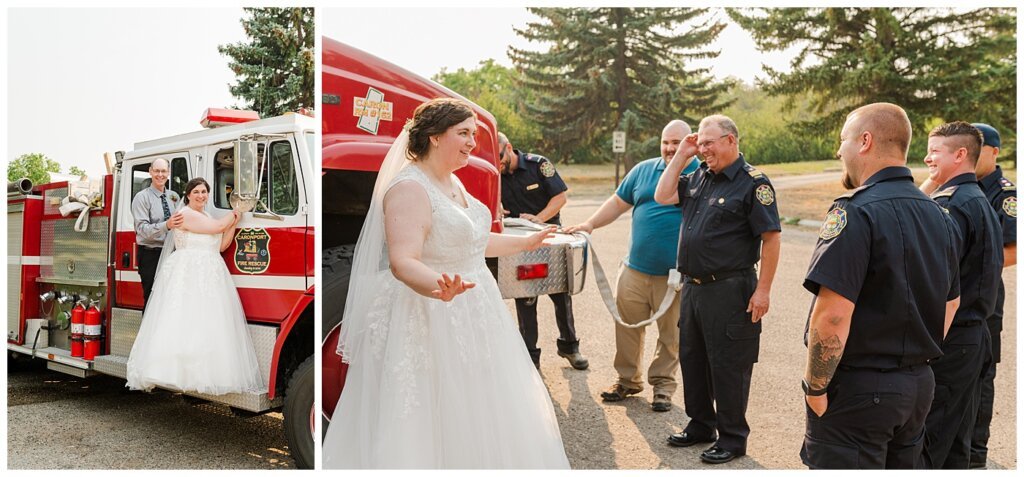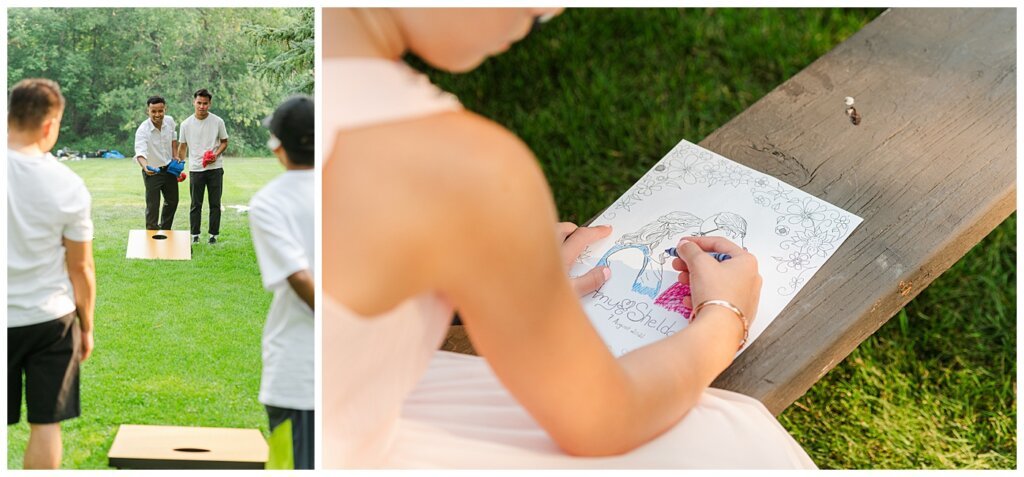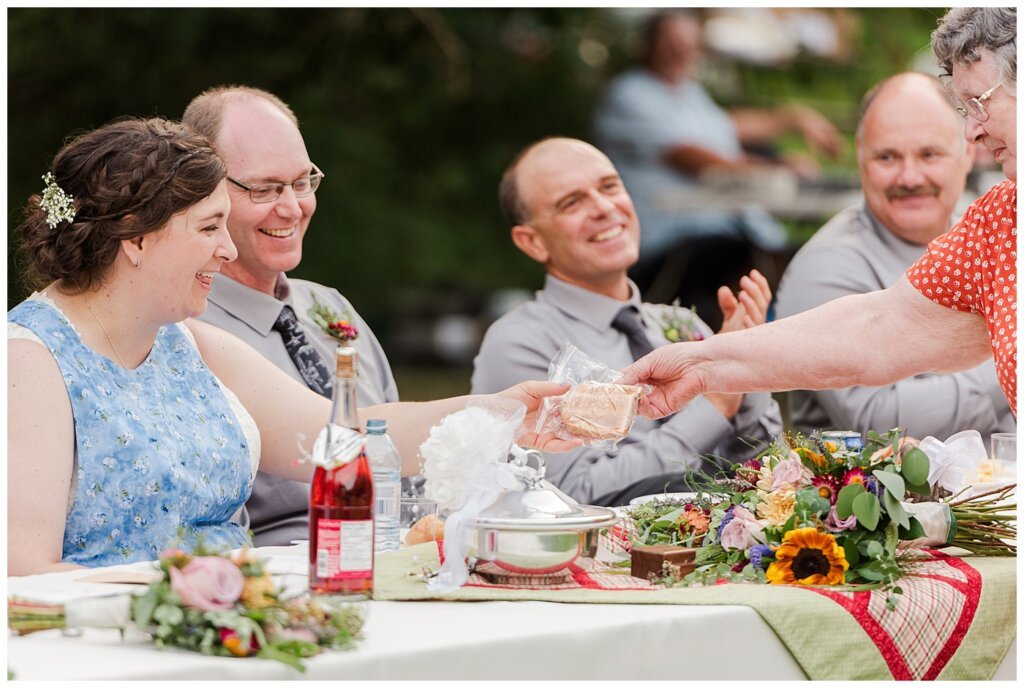 Wedding Vendors
Bride's Hair: Krista Corbin at Iron Style House
Bride's Shoes: Keds for Kate Spade
Bride's Necklace: Hillberg & Berk
Bride's Earrings: Pandora
Bride's Dress: Newline Fashions & Bridal
Flowers: Ellen's On Main
Ceremony & Reception Site: Besant Park & Campground
Videographer: Ray Cleveland & Josh Rohde
Wedding Coordinator: Michelle Rohde
Officiant: Rev. Jorin Green
Cake: Taste Patisserie by Katrina