It's long been said that rain on your wedding day is supposed to be good luck. But, why? Rain on your wedding day signifies that your marriage will last. If you've ever attempted to untie a wet rope, you will know that a wet knot is extremely hard to untie. The same thought applies as when you 'tie the knot' on a rainy wedding day, your marriage is supposedly very hard to unravel. After weathering the storm that was the last year, it is safe to say that Jon & Callie came through stronger and closer together.
The morning sun shone so brightly, as birds chirped from the trees. As Jon & Callie got ready at their respective locations, there were almost no signs of nerves. Both were completely calm but excited for what the day would bring. Their two sons got ready at their home with Jon and the groomsmen. Their oldest, Darius, being one of the groomsmen and their youngest, Gabriel, who was the ring bearer, accompanied by his co-ring bearer, his stuffed frog, Laka.
As the time approached for their outdoor ceremony in the gazebo courtyard at the Sandman Hotel, the dark clouds began to roll in. With everyone praying that the rain would hold off for at least the ceremony, things proceeded as planned.
As Callie began walking down the aisle with her mom and dad, she became incredibly nervous. She clung tightly to her bouquet of flowers, to which her Grandma's wedding ring was attached. The day they had planned so long for was finally here. After many required pivots in attempting to plan a pandemic wedding, it was really happening!
Jon, waiting in front of the gazebo, didn't see the nerves in his soon-to-be wife. All he could see was how extremely beautiful she was. Thinking to himself, "Amazing! How can she be even more stunning than she usually is?!" Jon was so happy but did everything in his power to hold back the tears, letting only one tear reach his eyes before wiping it away so that he could focus on his bride.
Surrounded (in a socially distanced sense) by family and friends, the officiant began. Gabriel took his job very seriously. Alongside his partner Laka, they delivered the rings safely in his "security" briefcase.
It was so heartwarming to see how Jon & Callie included their boys. Not only were they in the wedding party, but they were also special third and fourth witnesses for the signing of the registry. After the documents were signed, Jon & Callie stood with their boys, and together as a family, did a unity sand ceremony. It was such a special moment to witness.
As the ceremony came to a close, the rain started. Thankfully it was not pouring, just a beautiful soft rain. It made for a few raining family photos and bridal party photos, but nothing was going to stop them now! Jon & Callie were married and were far too excited to be slowed down by a little rain!
After visiting the TC Douglas Building for some photos, we moved to one of the bridal party's favourite spots – Rebellion Brewing Company. Jon was an amazing host, as he grabbed a pad of paper taking down everyone's orders. The deep friendships that Jon & Callie share with their wedding party were so evident. We had so much fun with the wedding party capturing their humour, quirkiness, and the uniqueness of their friendship.
Jon & Callie, thank you for inviting us to capture your wedding day! It was a long journey to get to the day, but it was well worth the wait! We are so excited for you as you grow together as a family and embark on many more adventures! We love you, your boys, and of course, Laka too!
xoxo
Cam & Courtney
{related: Jon & Callie – Engagement Session}
{ Jon & Callie – June 2021 Wedding }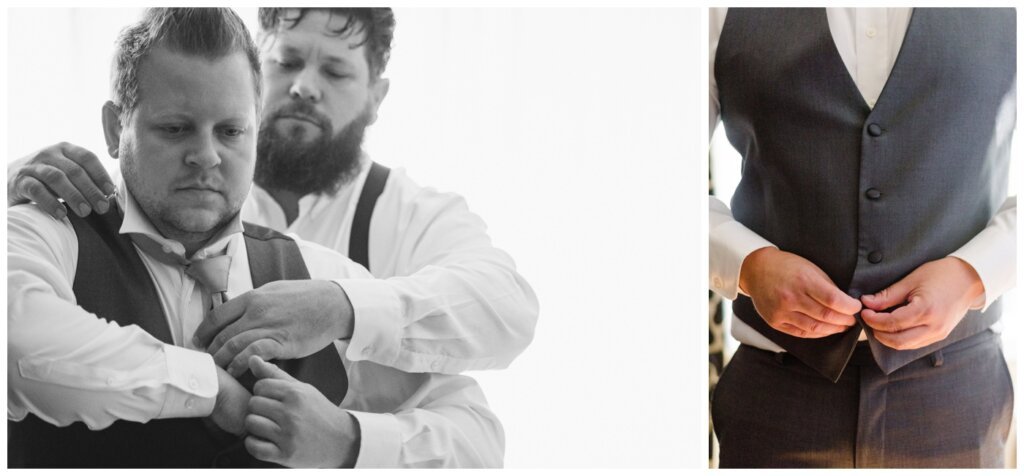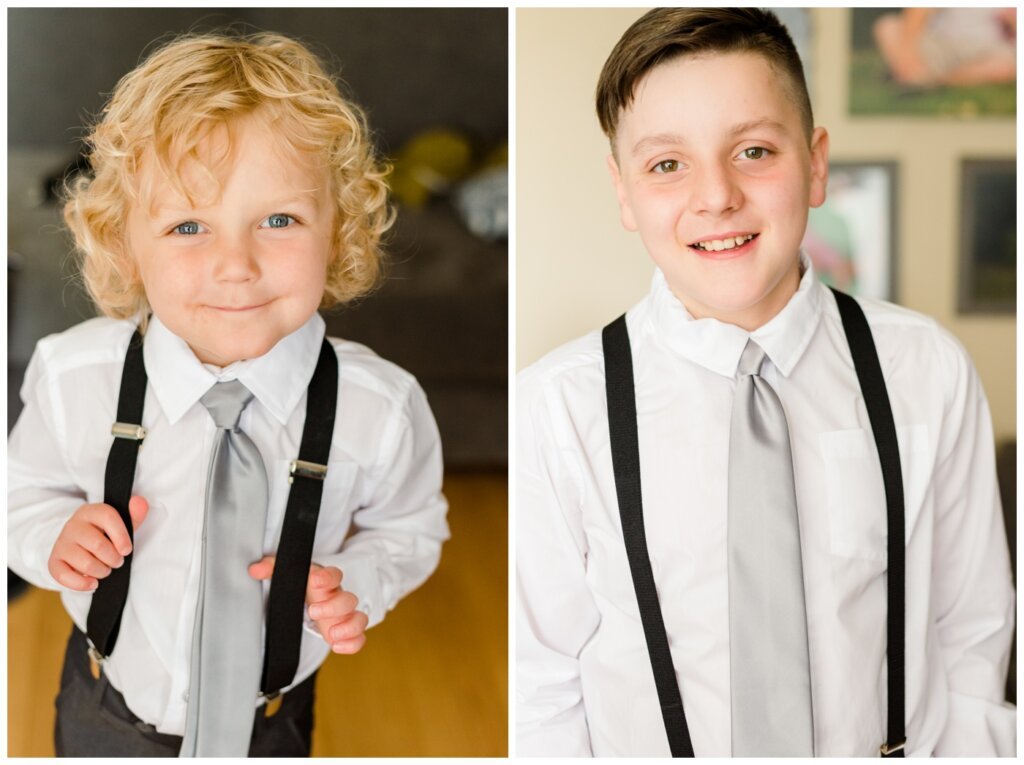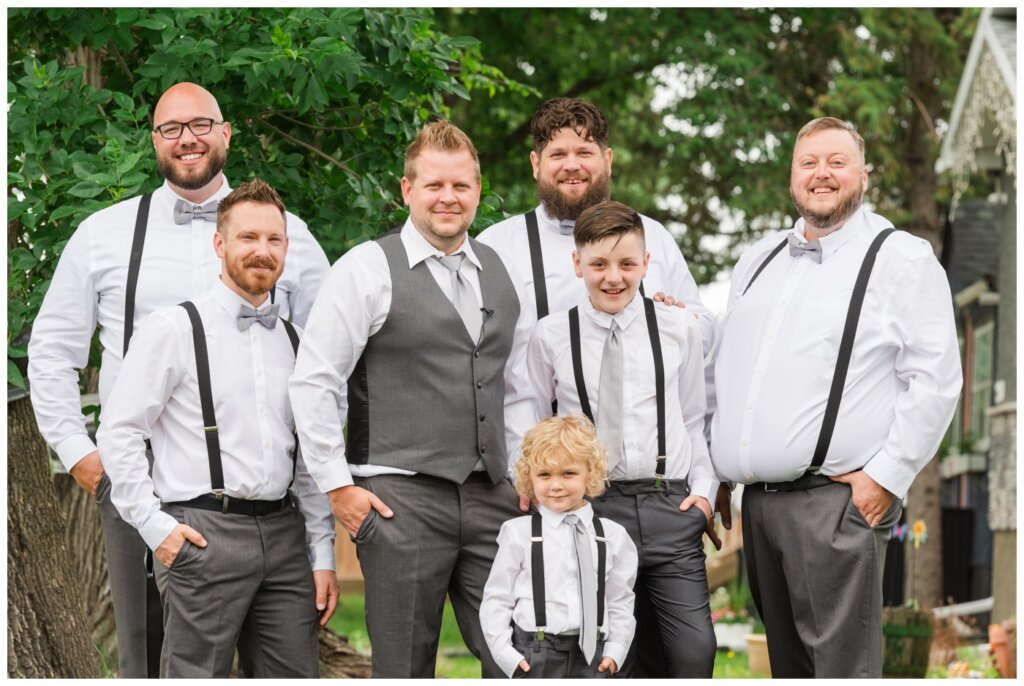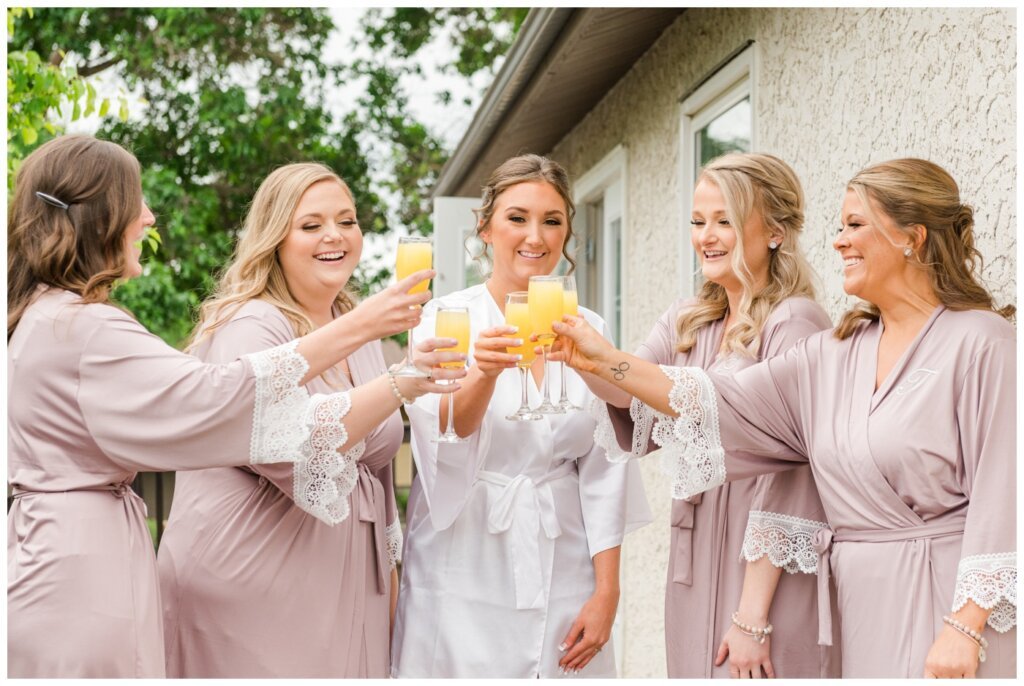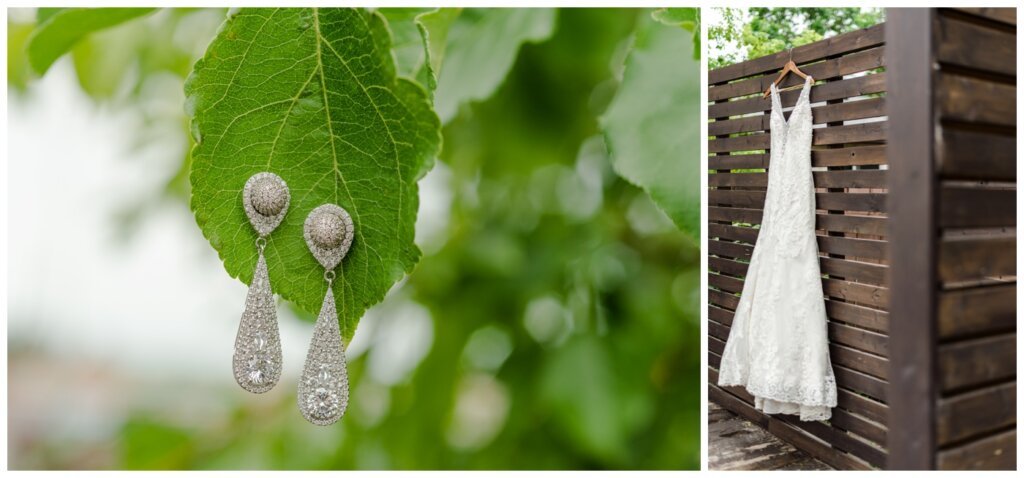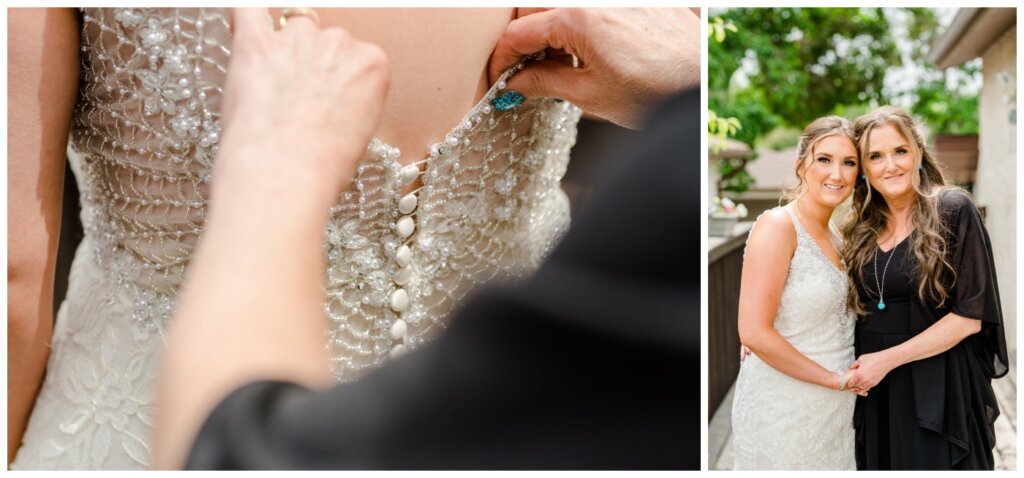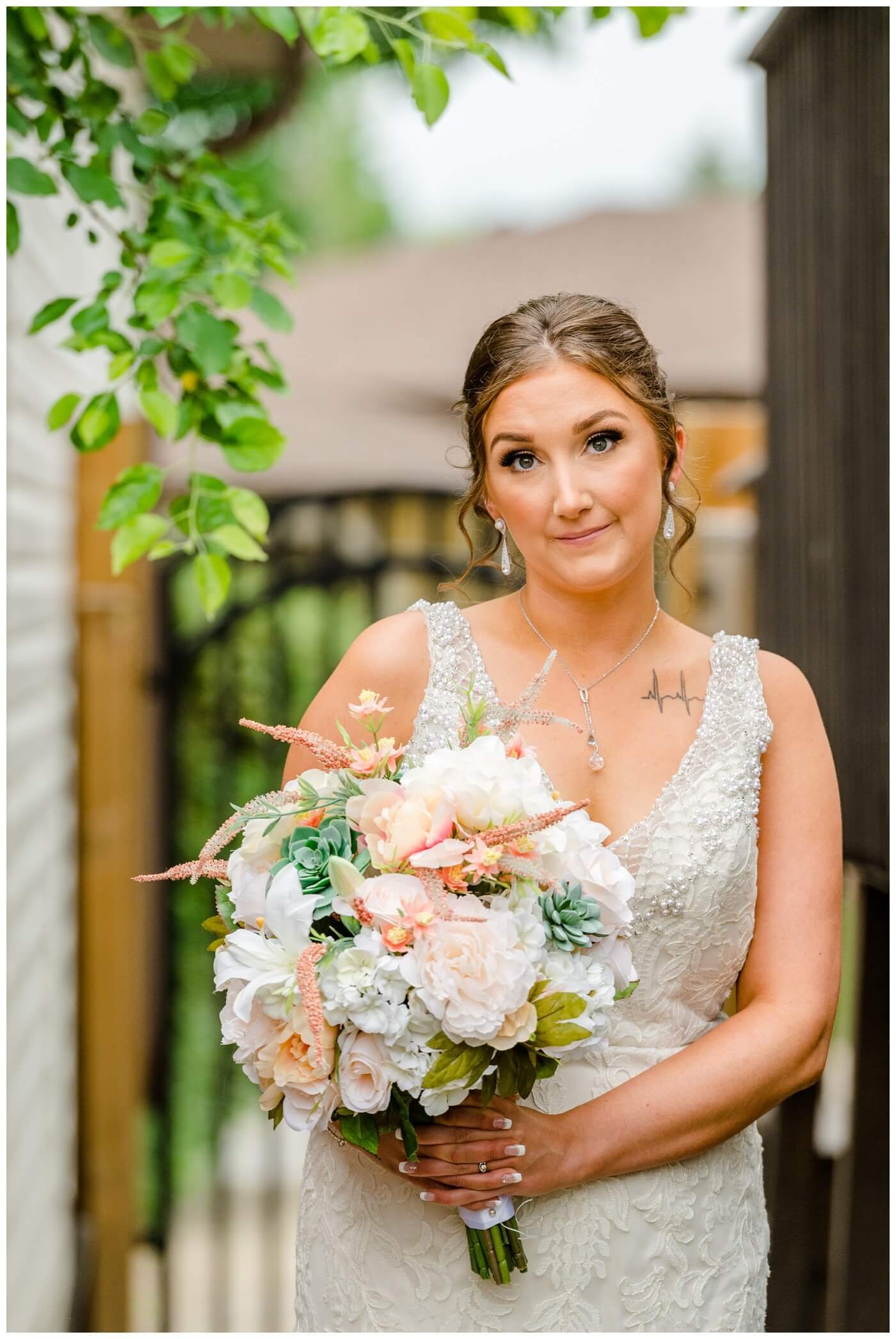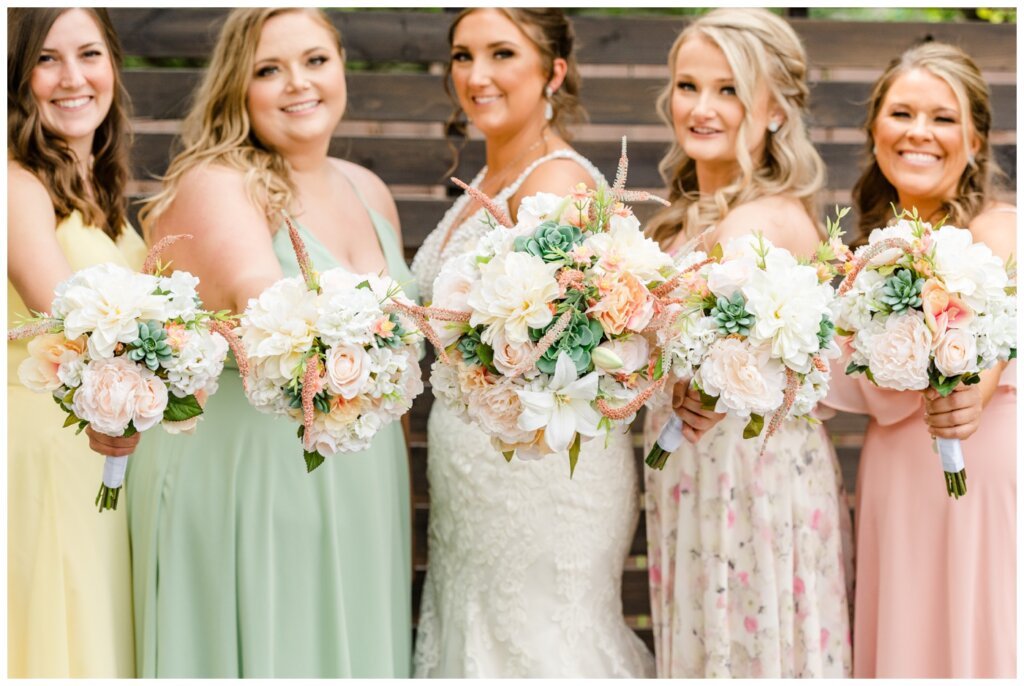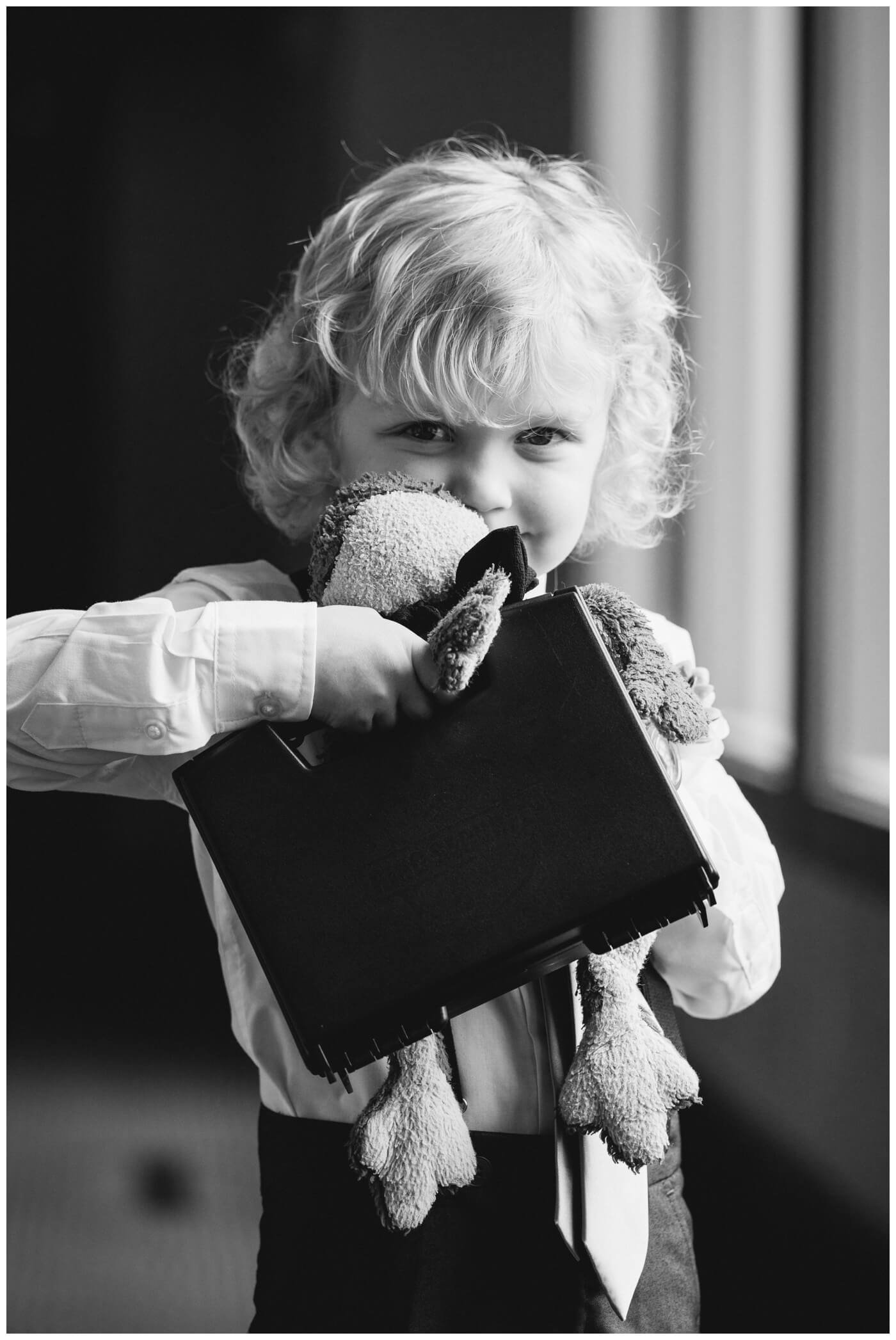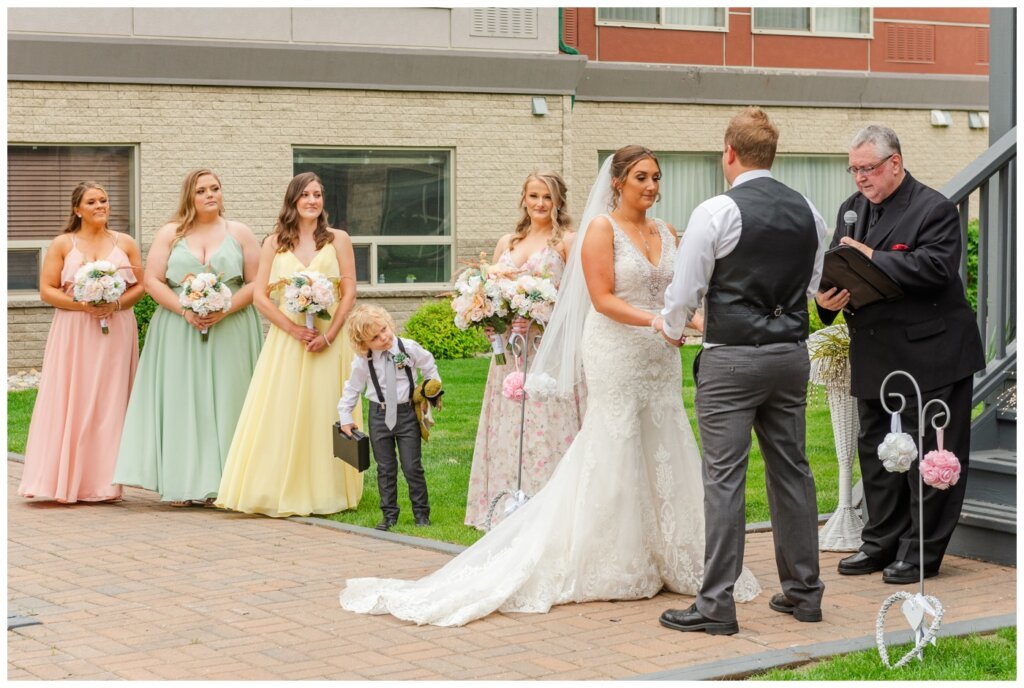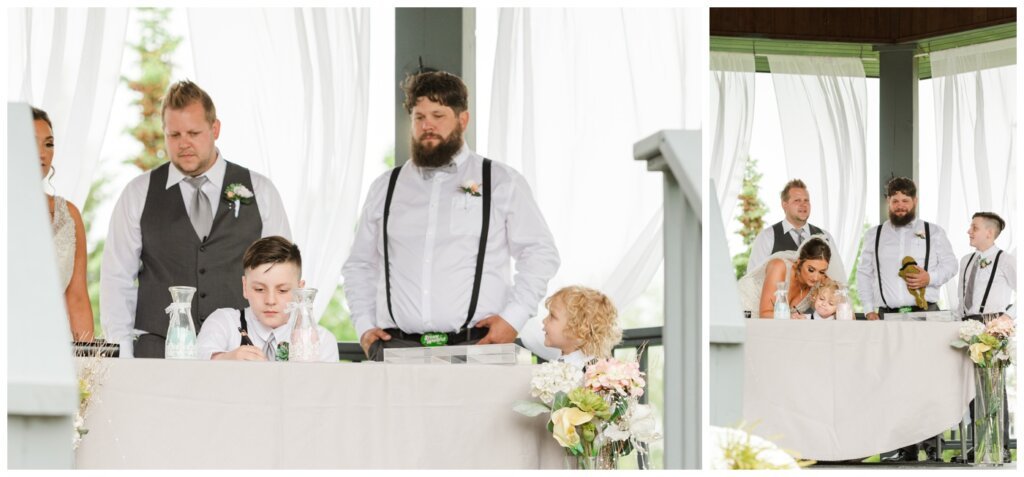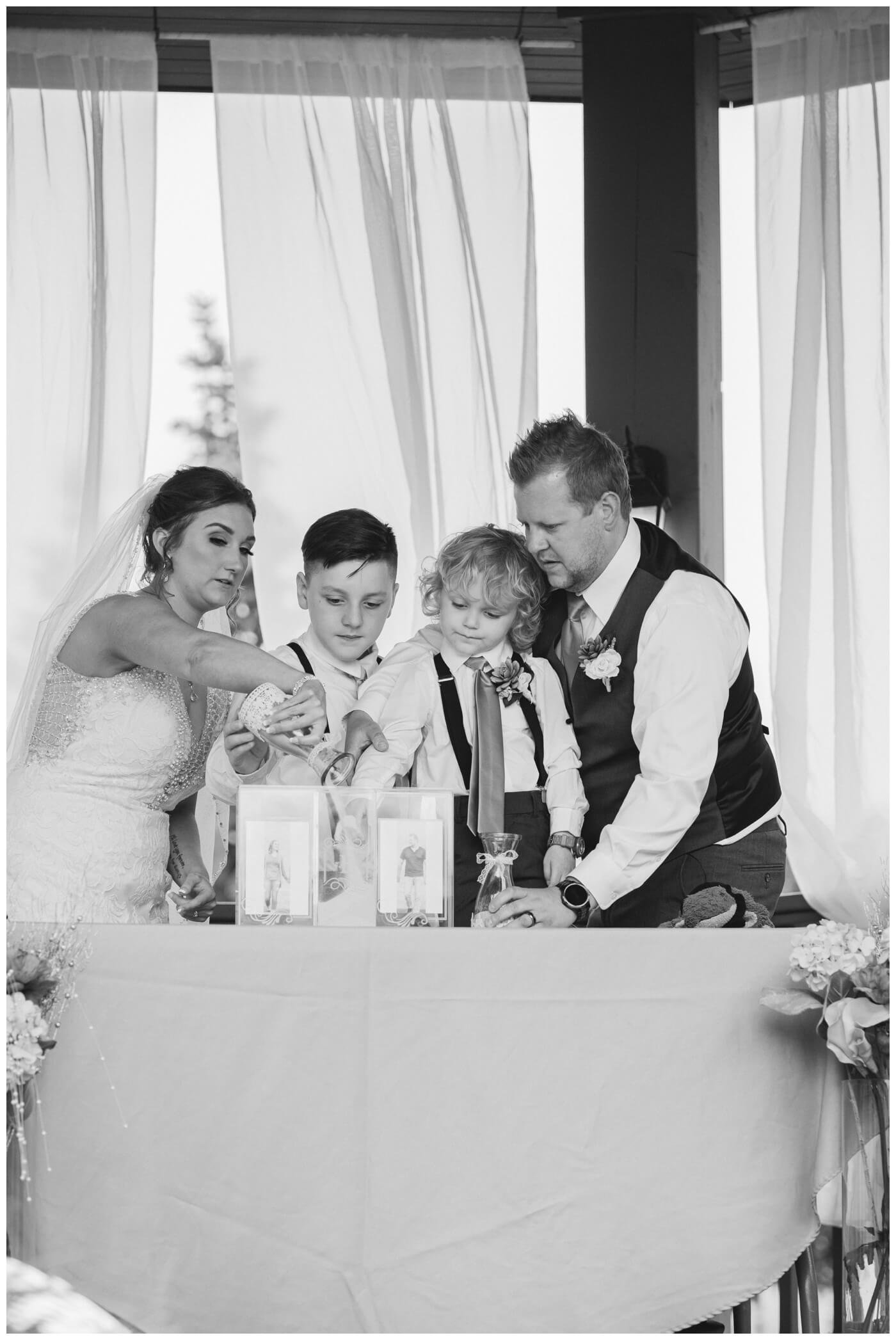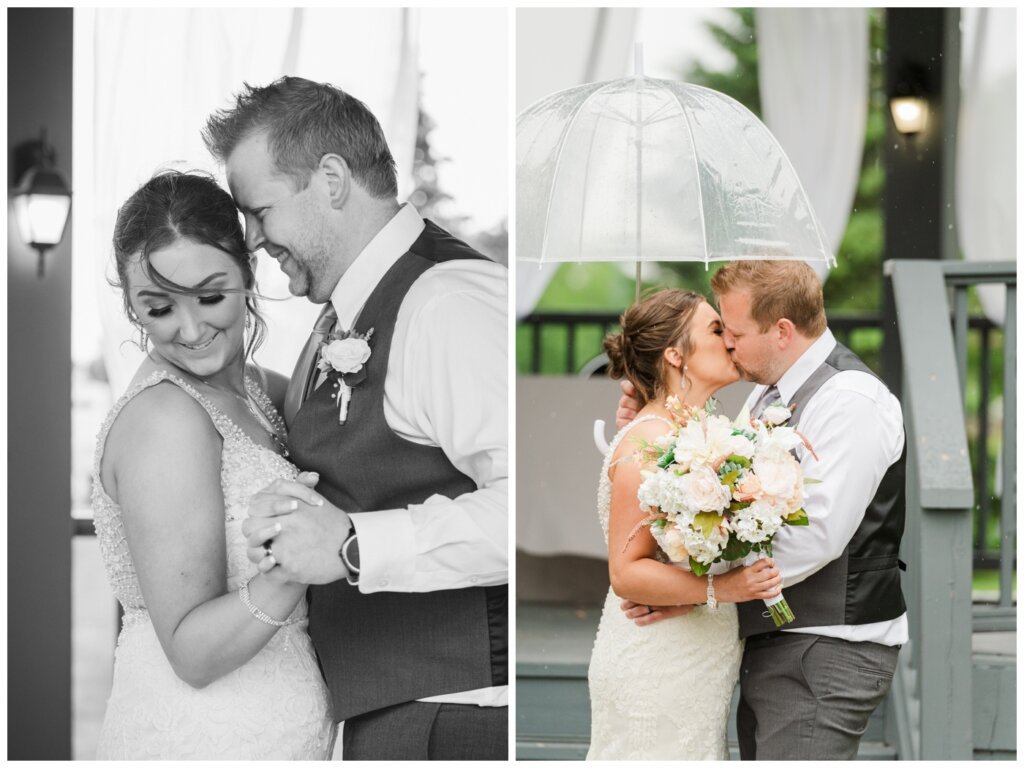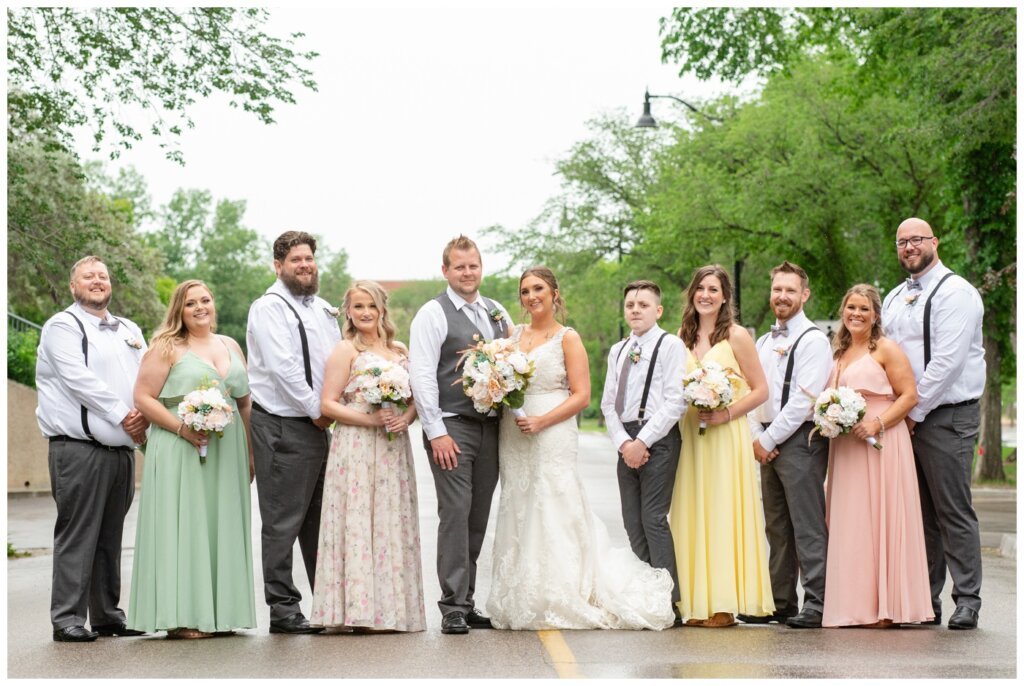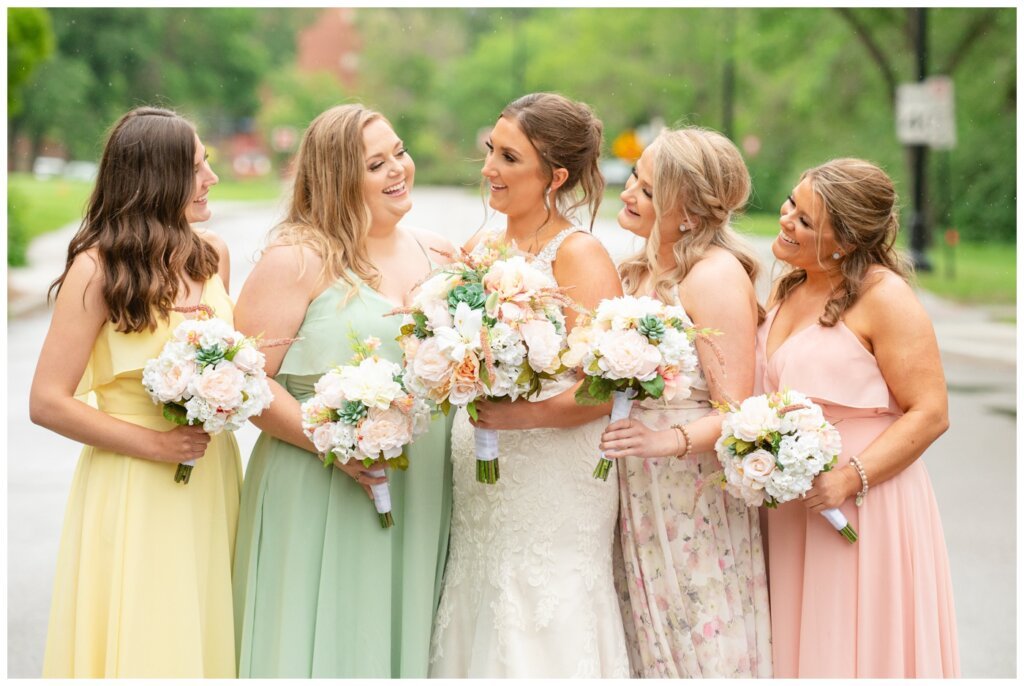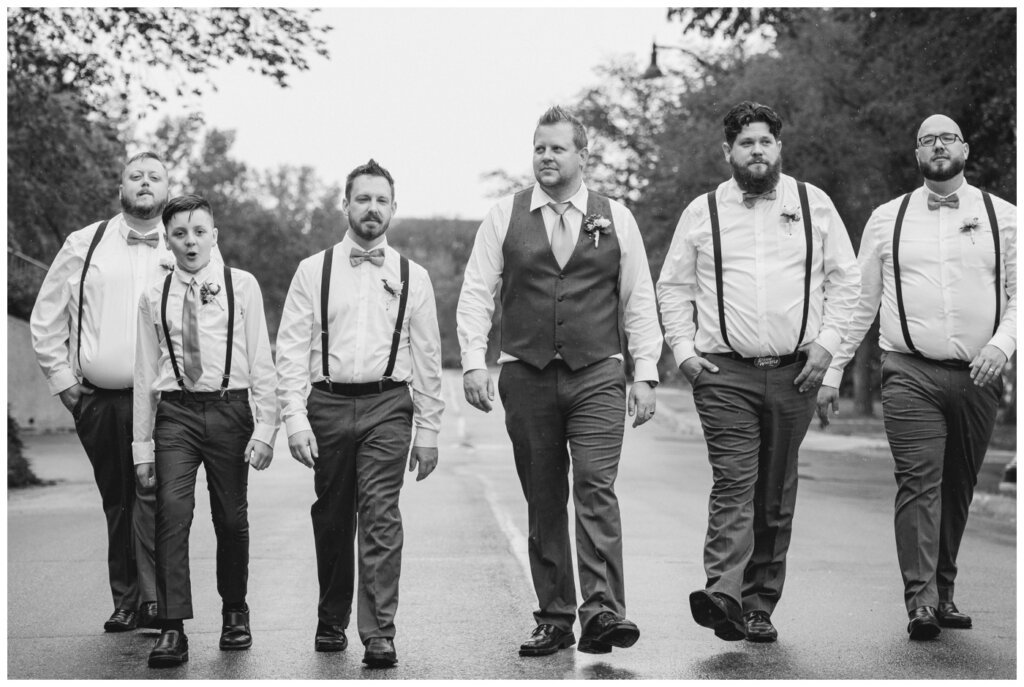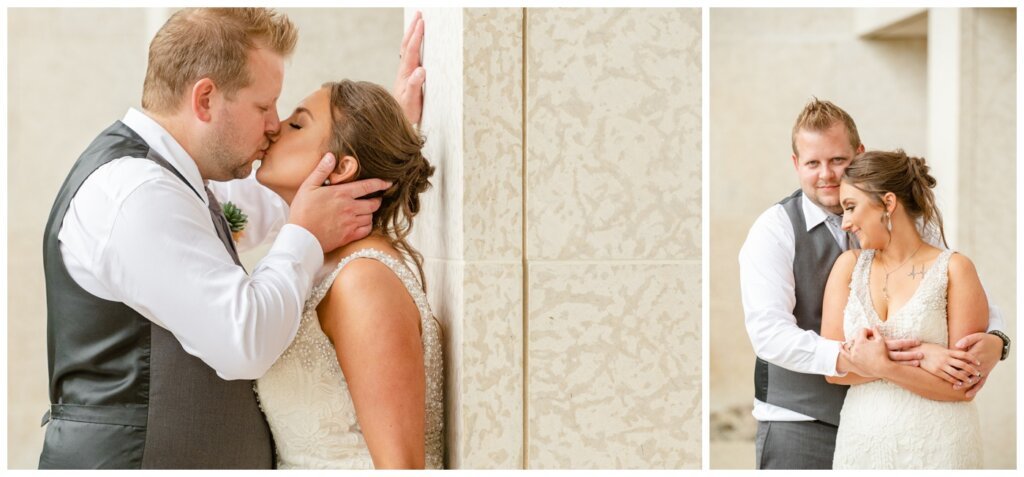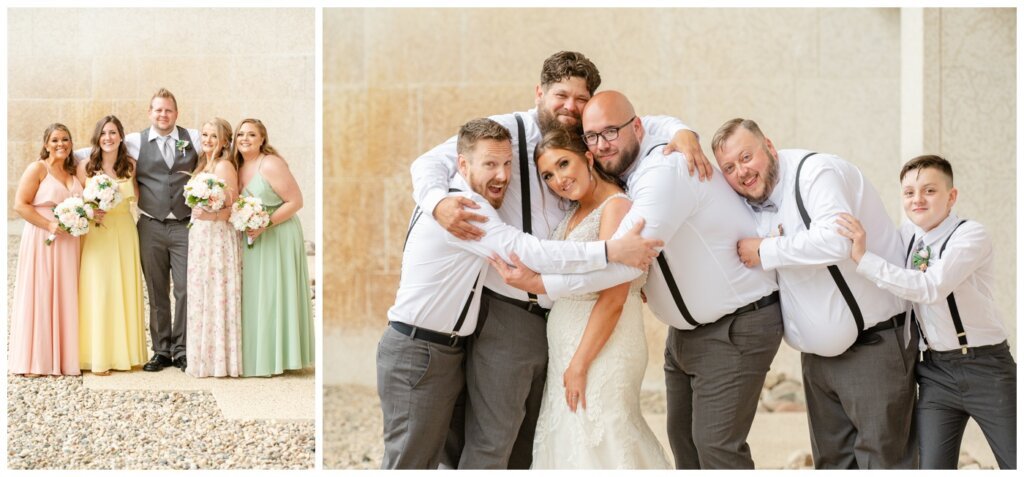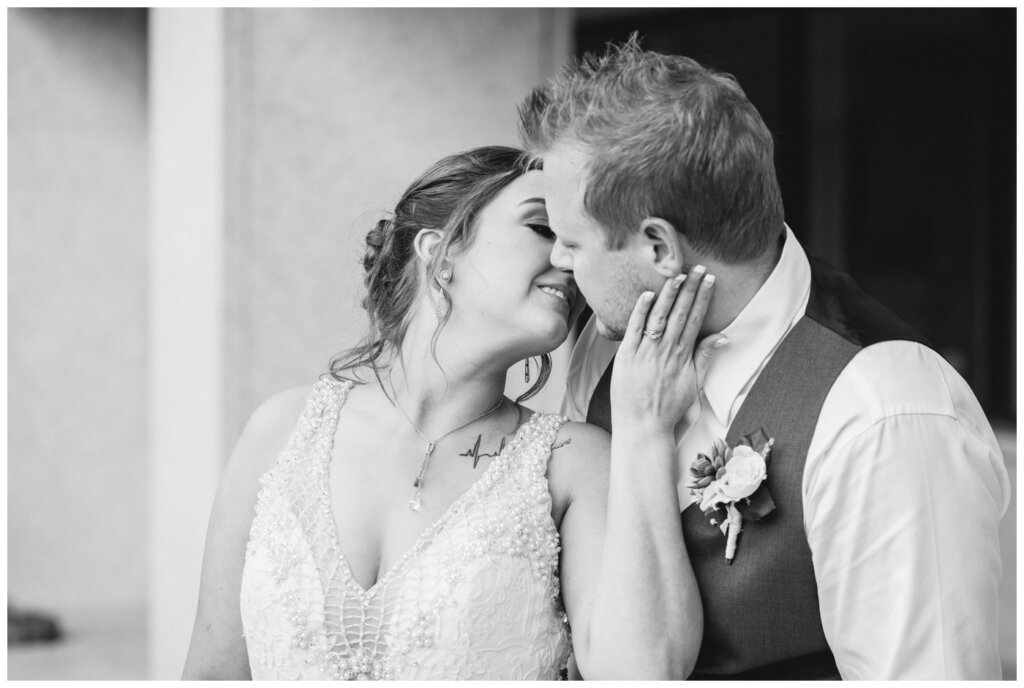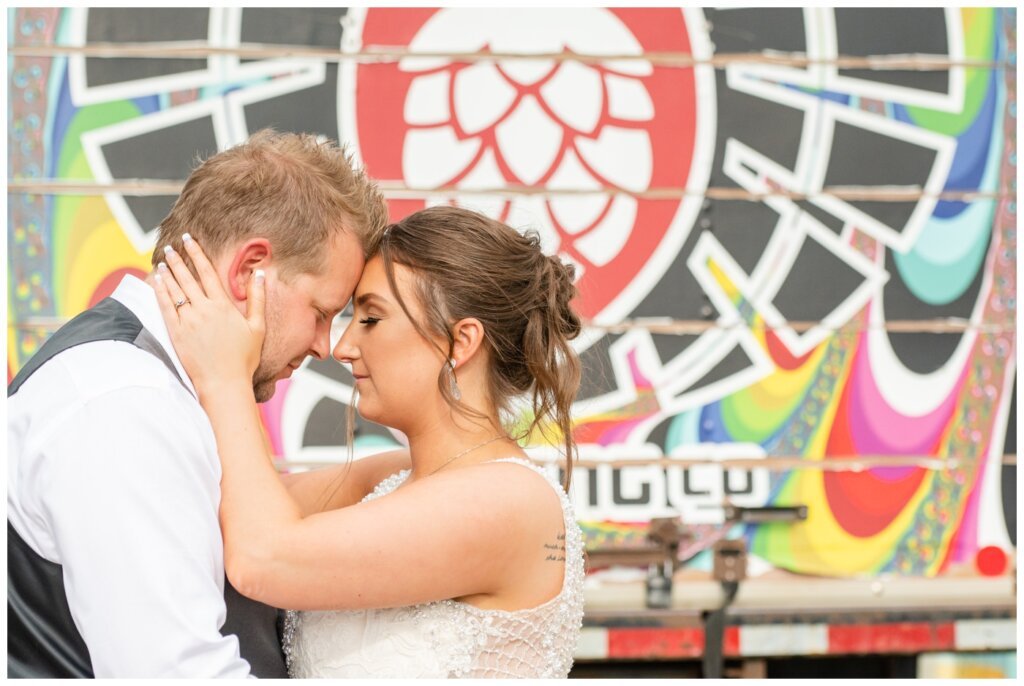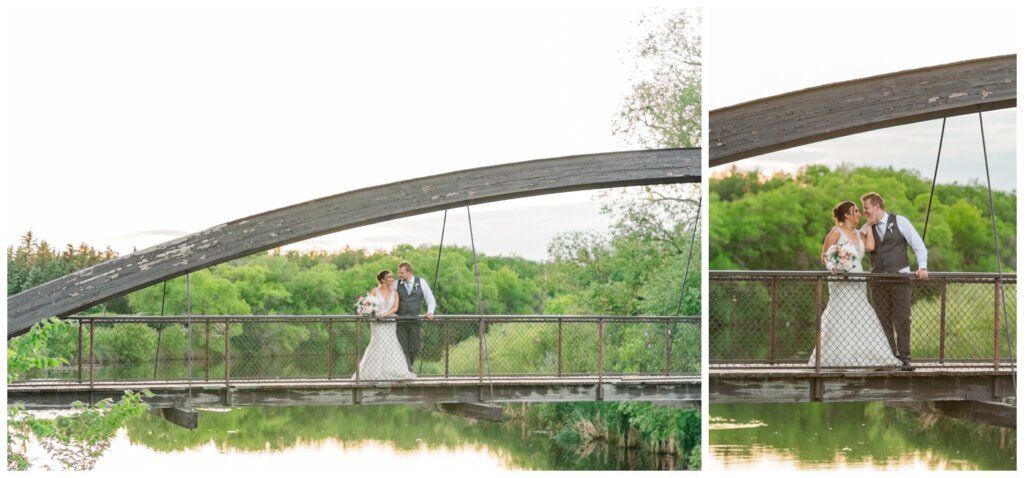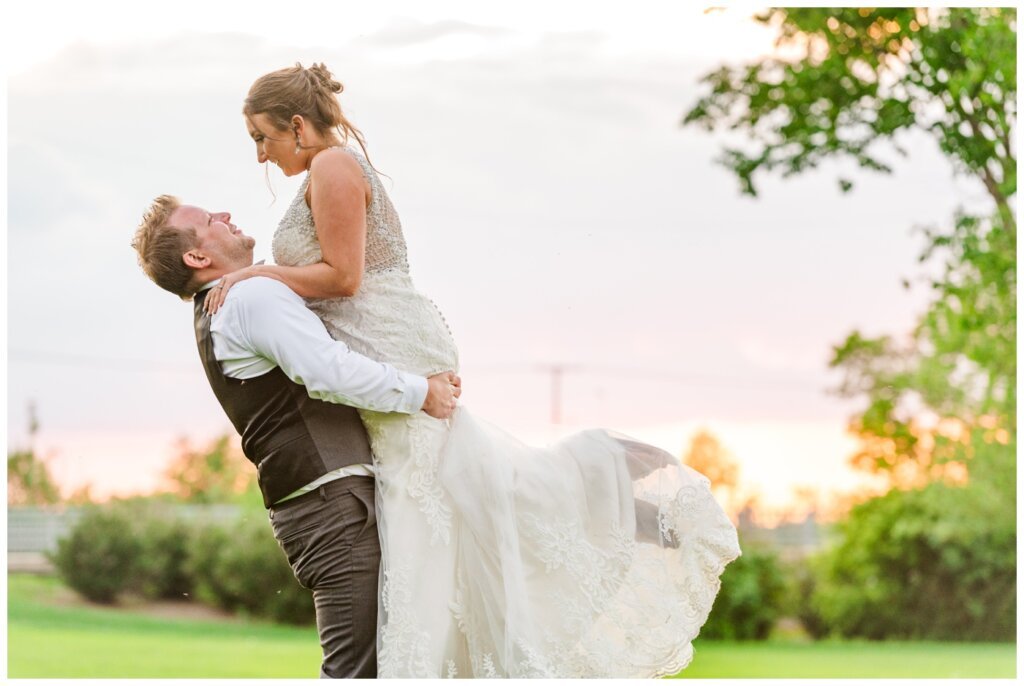 Bride's Hair: Kami Fortier
Bride's Makeup: Base Studio – Kirsten Roland
Bride's Dress: Opportunity Bridal
Bridesmaid Dresses: NWL Dresses
Florist: Flowers by Melanie
Earrings: Hillberg & Berk
Suits: Moores Clothing For Men
Videography: Dave Boisclair Productions
Marriage Commissioner: Randall W. Edge
Ceremony: Sandman Hotel & Suites Regina
Photo Location: Rebellion Brewing Company