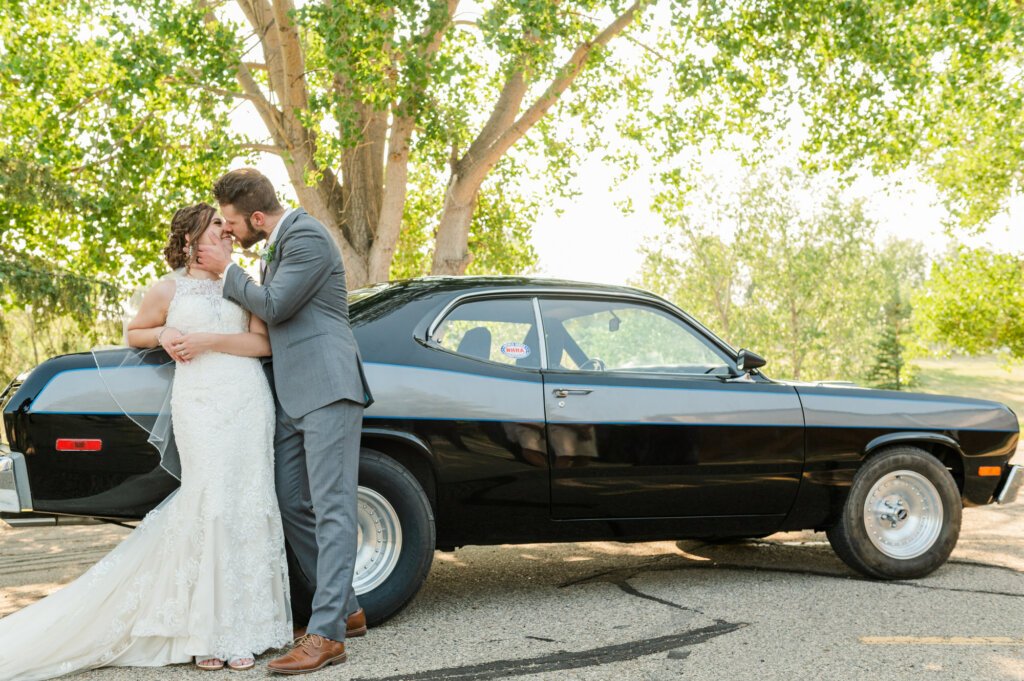 Dominik stood at the arch entry to McCaig Gardens in Wakamow Valley, anxiously awaiting his bride to arrive behind him. His nerves, beginning to overwhelm him. He fiddled with his fingers, swaying back and forth, and sighing deeply. The nerves, combined with the increasing July heat, meant the moment of her arrival could not come soon enough.
As Chelsea began to walk toward Dominik, his heart quickened. With every step she took, he heard the crunch of the gravel, each one bringing her closer. At last, Chelsea was within arm's reach and immediately embraced him in a hug from behind. Even in that simple act, you could see a wave of relief run over him, knowing well the familiar embrace of his soon-to-be wife.
Dominik turned toward Chelsea and the nerves, anxiety and the rest of the world melted away. They took the next few minutes as they were enamoured with one another, taking each other in, and letting it sink in that this long-awaited day had finally arrived.
This moment of intimacy, intentionality and honour was what their entire day was centred around. The ceremony was at the Bride's home church, Hillcrest Apostolic Church, in Moose Jaw. Their shared love of Jesus was one of the main things that drew them together and remained their focus as their relationship began. Both sides of their family and the friends that surrounded them on this special day attested to Dominik & Chelsea's faith and the foundation that it has been and will continue to be, in their lives.
The joining of two lives brings together many things. A fusion of personalities, an expansion of families, but also the combining of the things that are precious to us. For Chelsea, she was bringing Eliza – her beloved Miniature Schnauzer. And for Dominik, he was bringing his Plymouth Duster. Both are so precious to the individual and will now be to them as a couple. We even got to capture both of these special additions with the couple to commemorate their importance in their lives!
Dominik & Chelsea, we were so very honoured to be part of your day and to document it for you. We are so thankful that we could be among the chosen witnesses to this next chapter in your love story. As we did on the wedding day, we are here to be cheerleaders and pray for your marriage in these early days of adjustment to your new home together. Enjoy your honeymoon getaway!
{ Dominik & Chelsea – Wedding }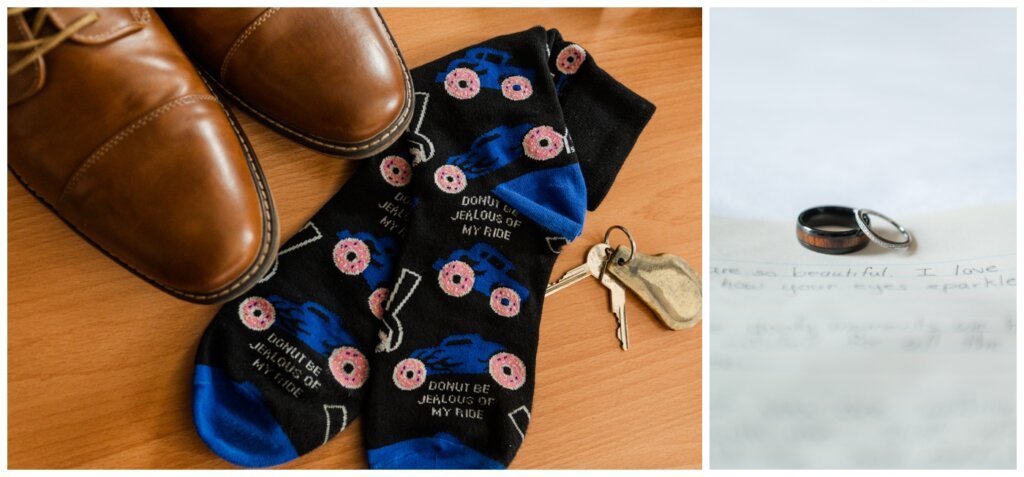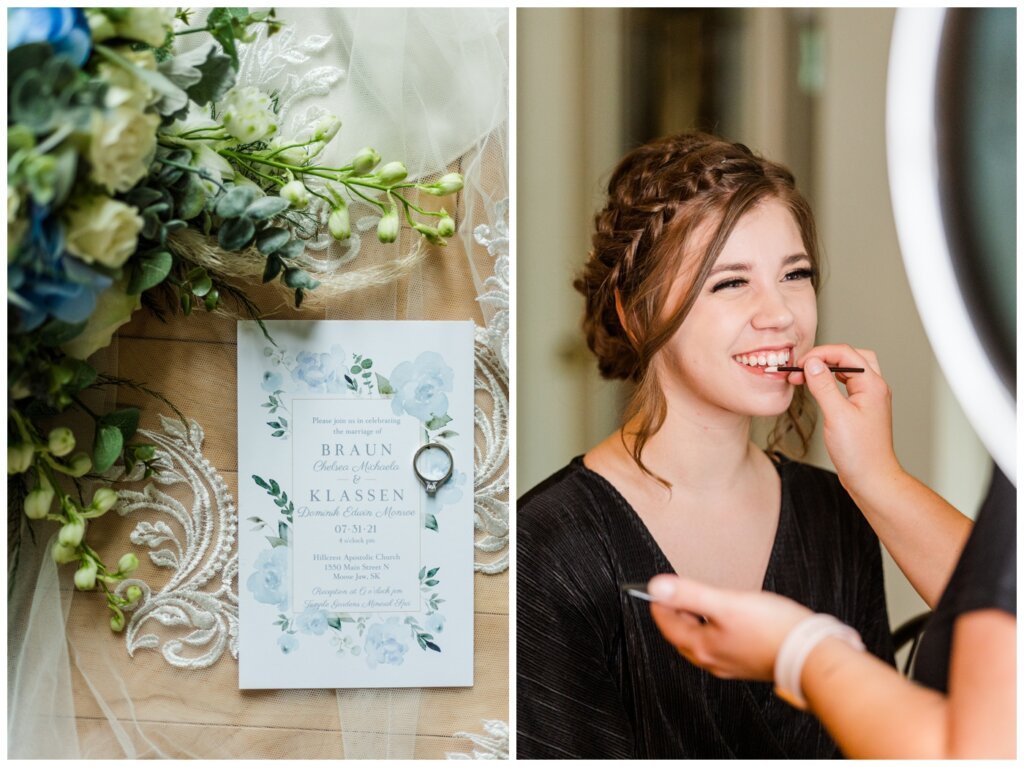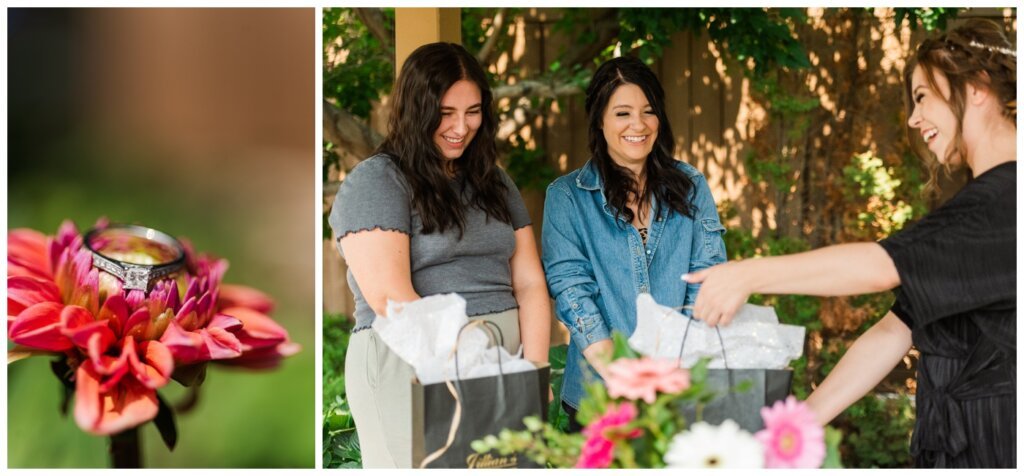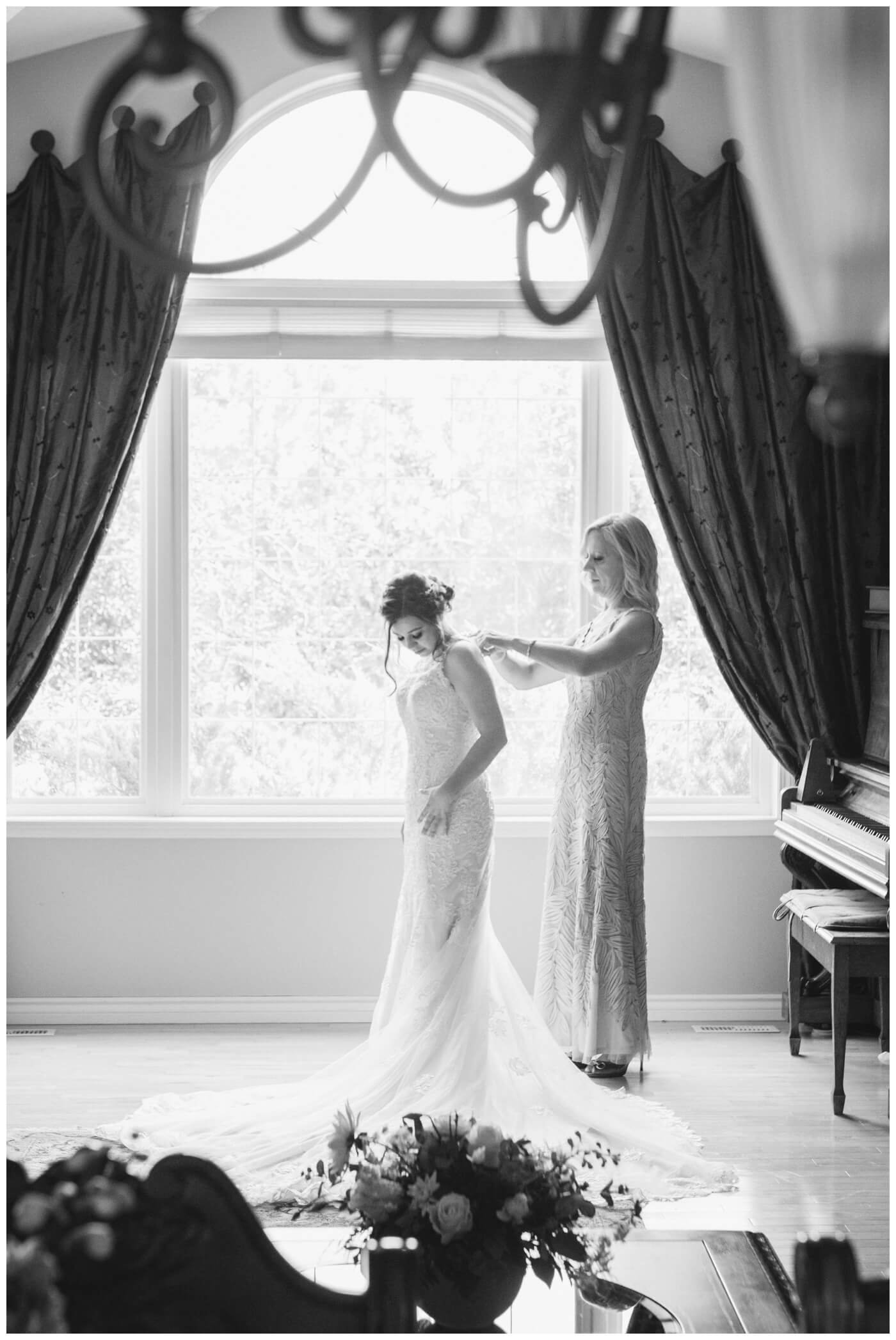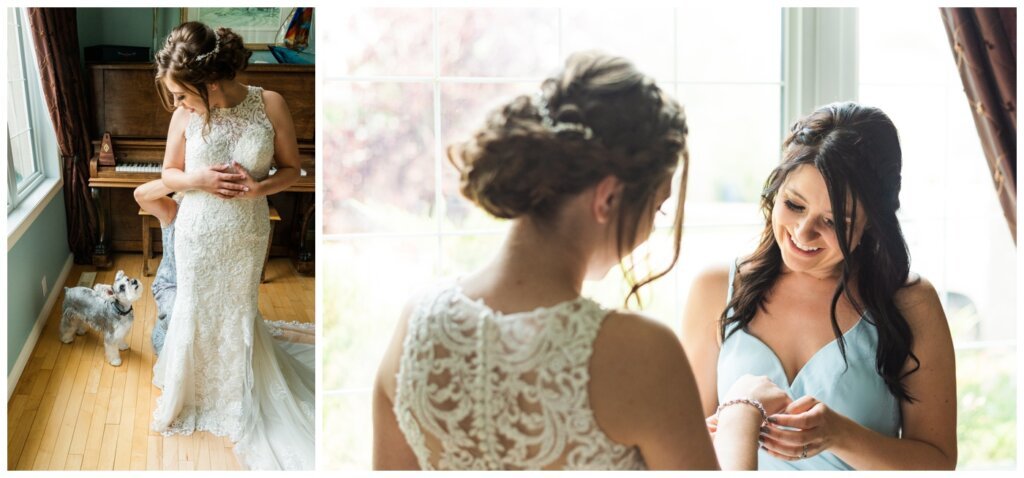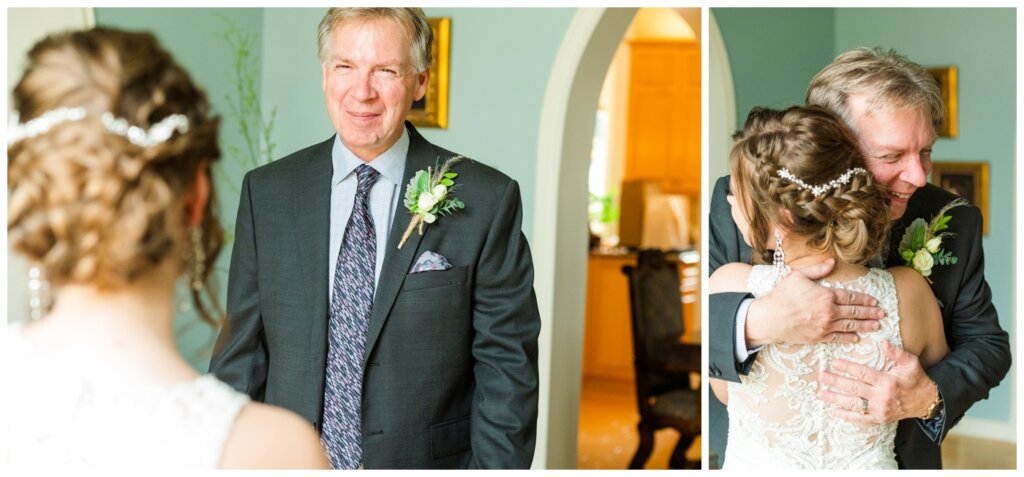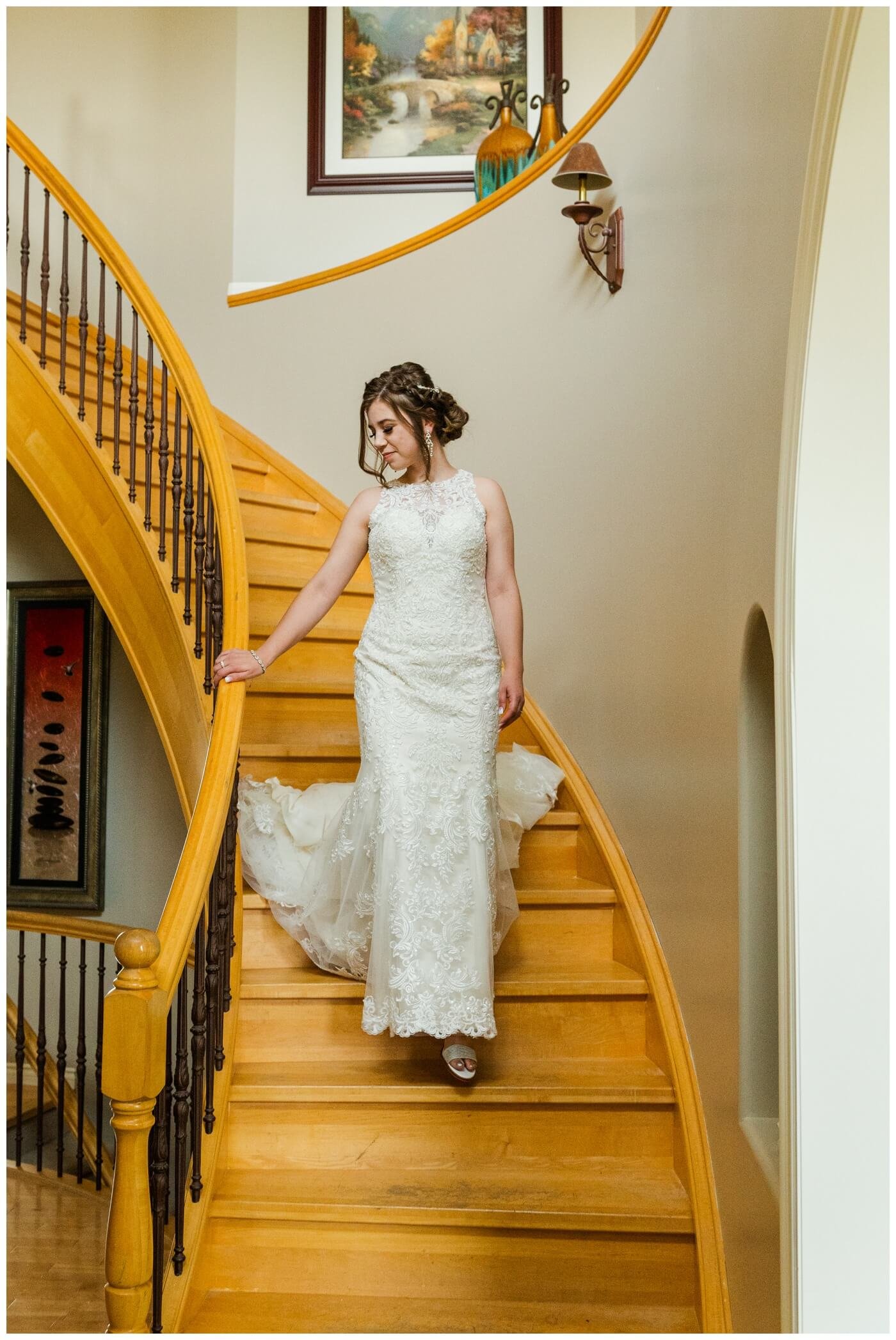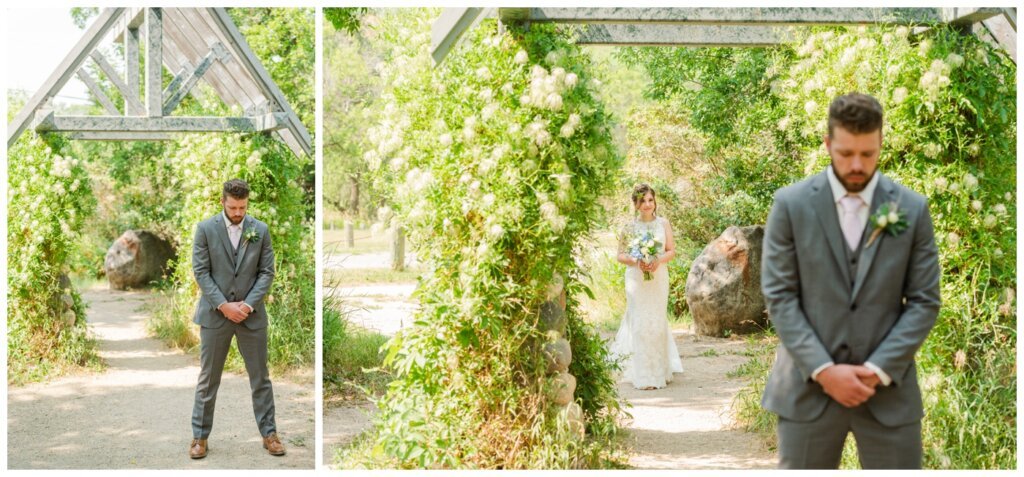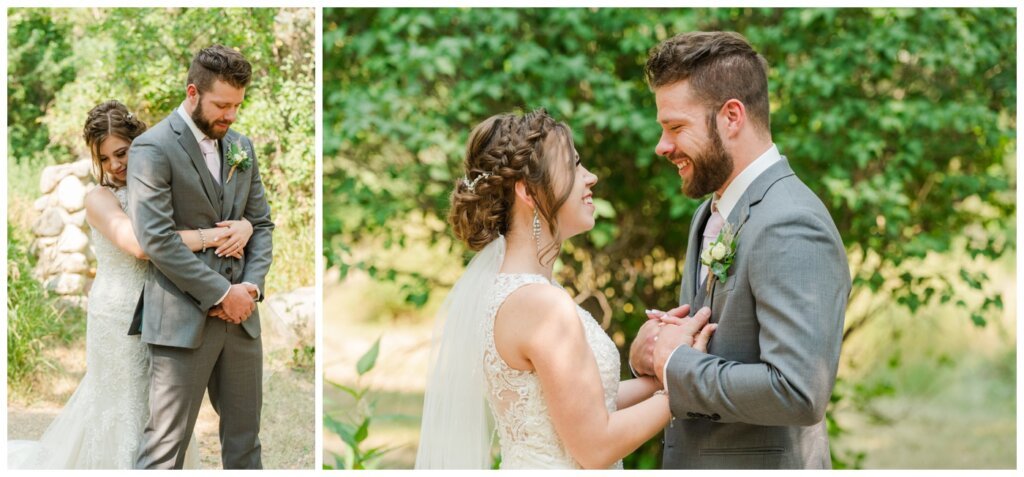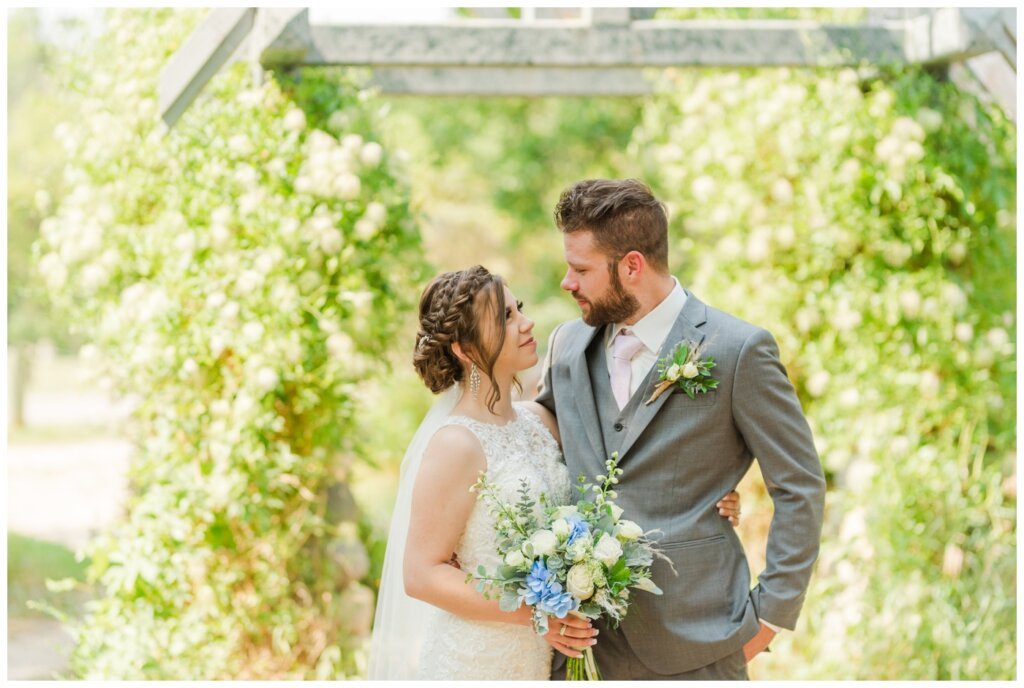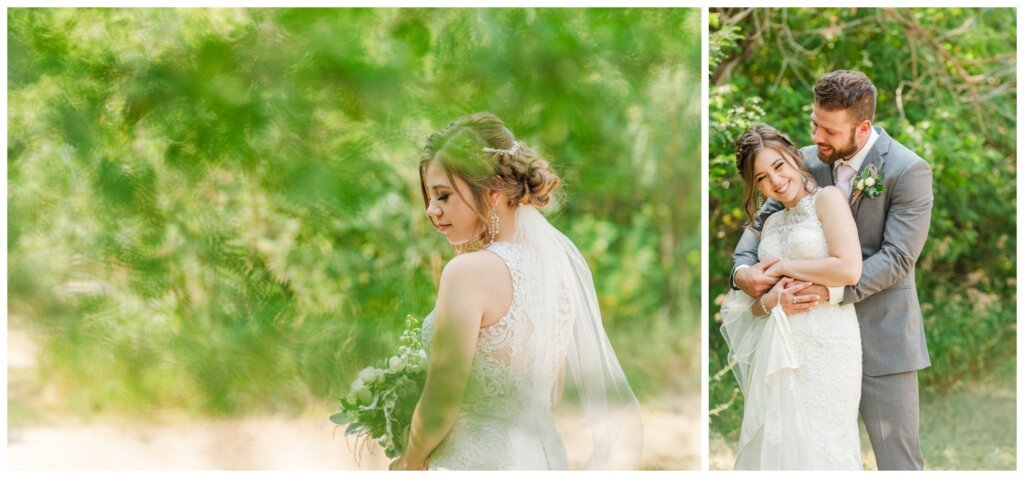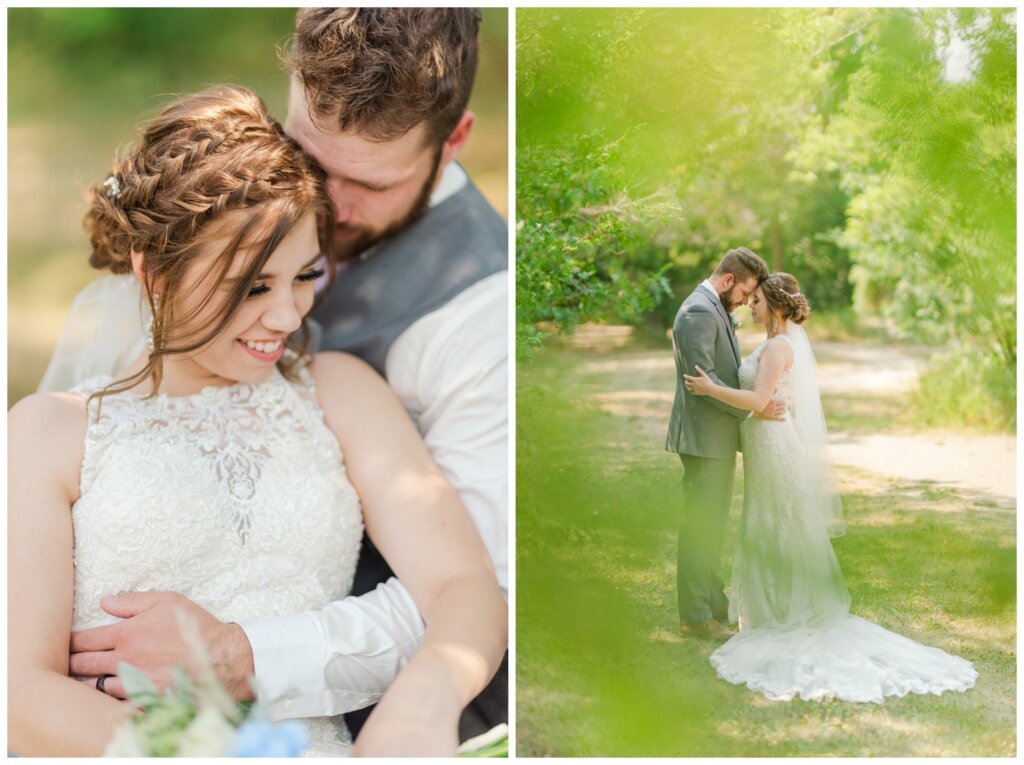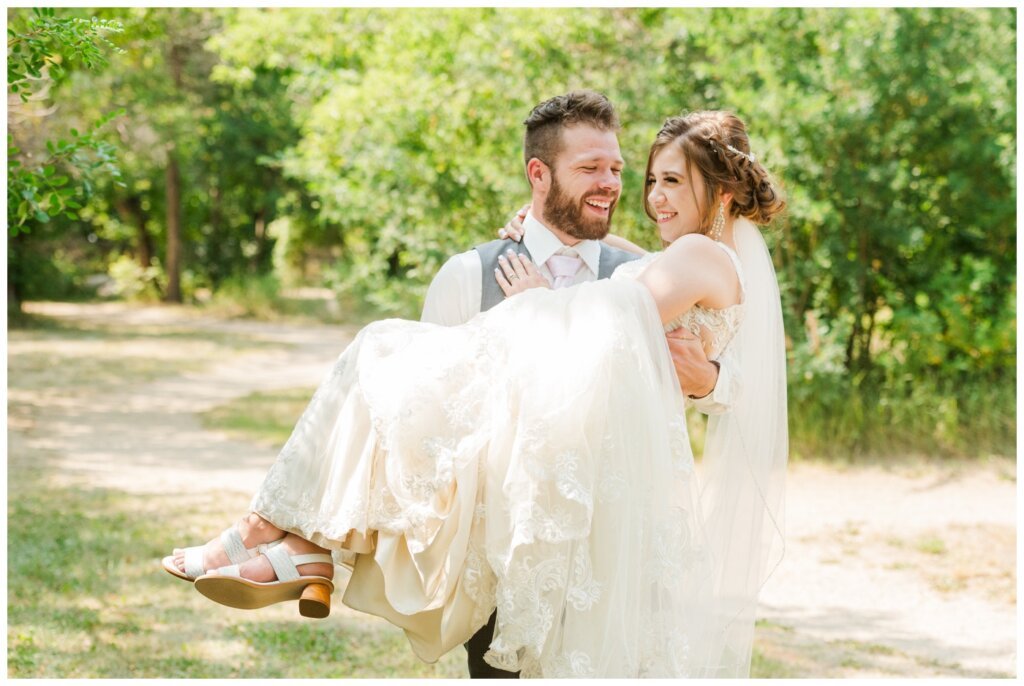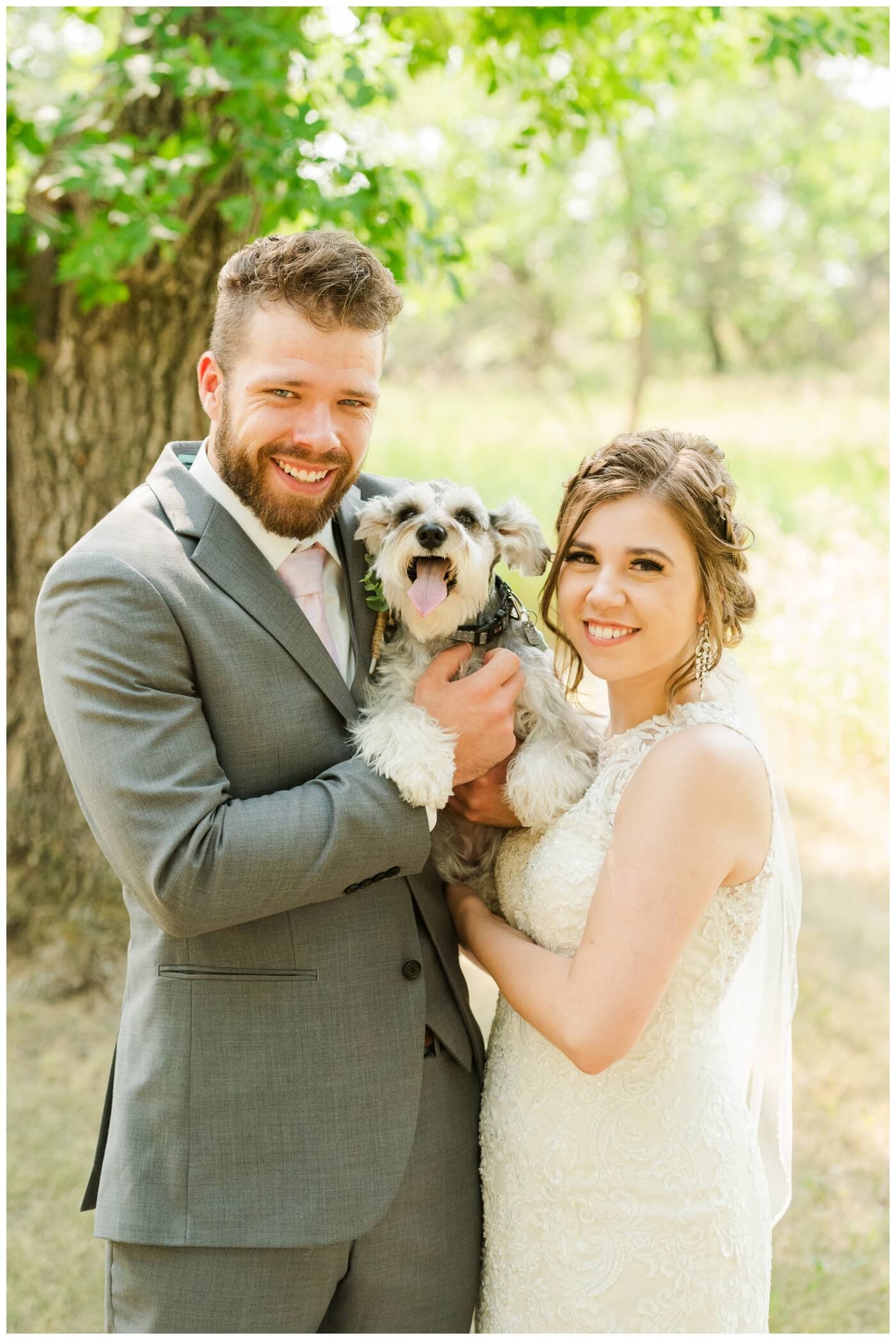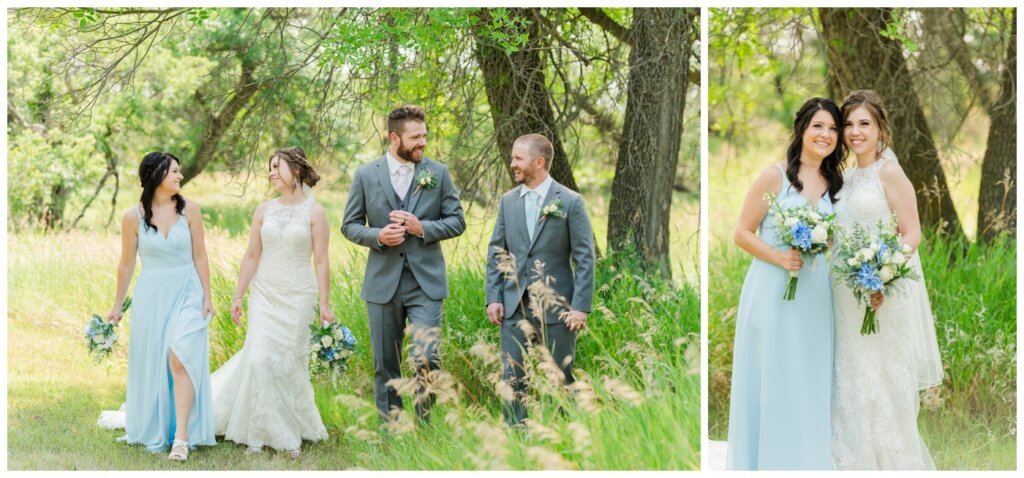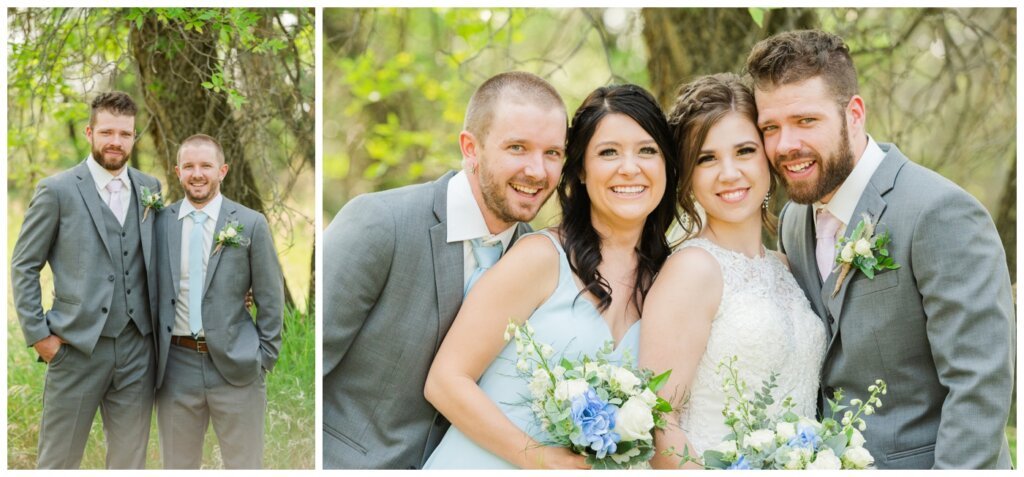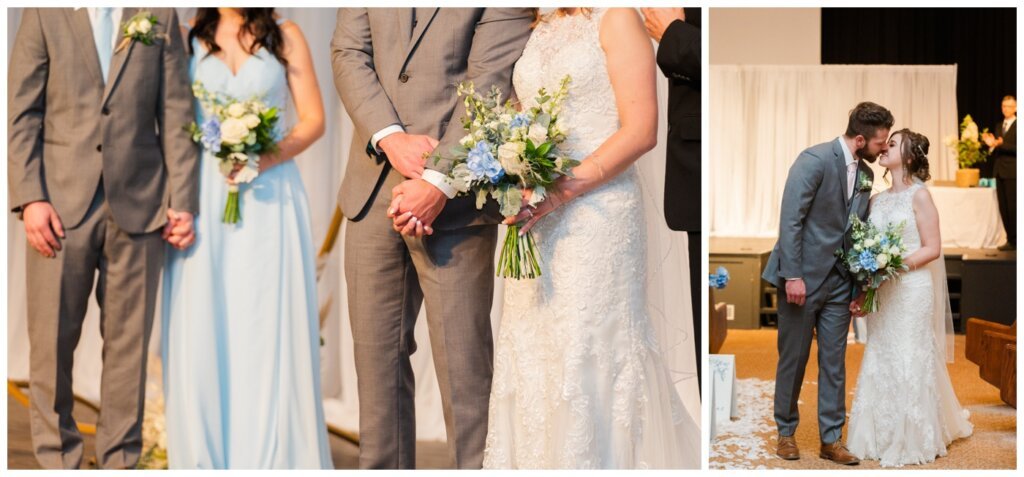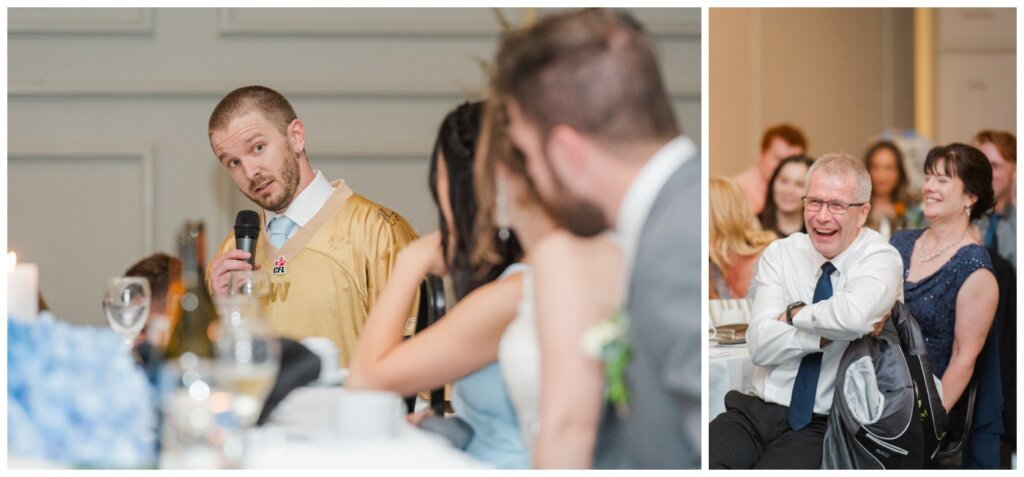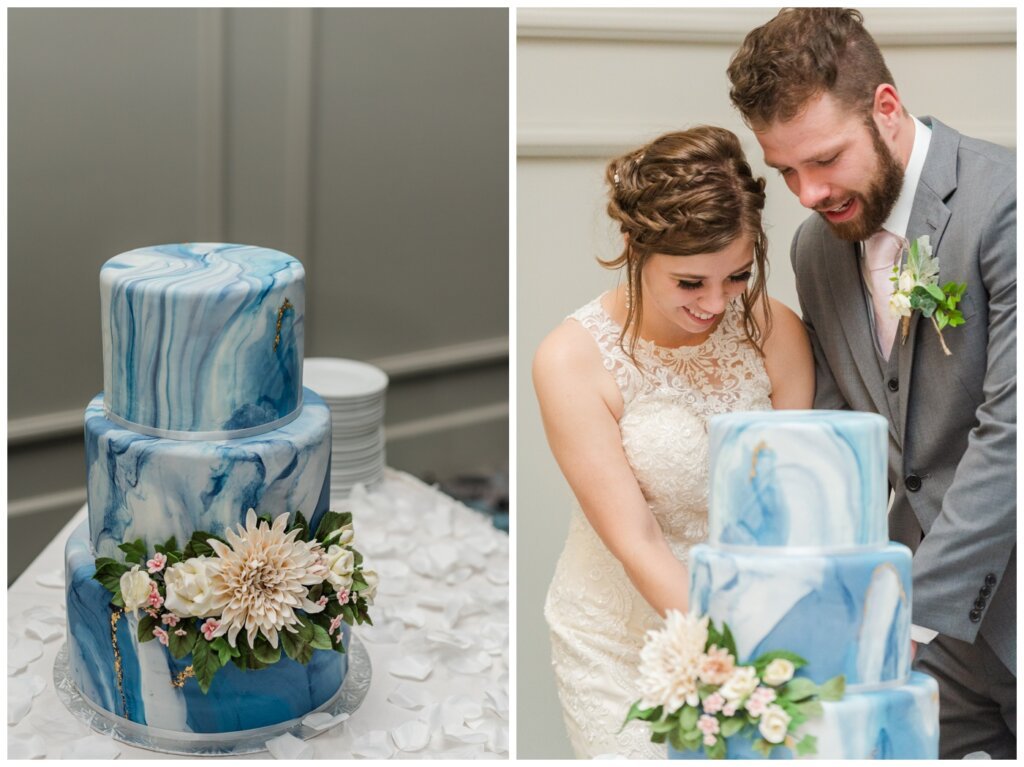 Wedding Vendors
Groom Prep Location: Heritage Inn
Flowers: Ellen's on Main
Cake: Lisa Parker
Bride's Hair: Paige Hager – Chic Hair Lounge
Bride's Makeup: beauty.by.cheryl
Bride's Dress: Essence of Australia – W Bridals
Maid of Honour Dress: Azazie
Groom & Best Man Suits: Eph Apparel
Groom's Ring: Manly Bands
Bride's Ring: Zeke's Jewellers
Ceremony Venue: Hillcrest Church
Reception Venue: Temple Gardens Hotel & Spa
Videographer: Xsight Cinemas