The grey clouds threatened rain, but that didn't dull the sparkle of Sarah's day one bit. Today marked the day she would marry the man of her dreams. Her day was full of unexpected surprises from her soon-to-be husband, Dave, who made sure to make her feel like a princess. The first surprise included a special coffee order hand delivered to Kramer's Hair Regina where Sarah was getting ready. She discovered a handwritten note on her cup, from her betrothed. Each sip brought a smile to her face.
Dave was so excited to see Sarah but didn't want to ruin the surprise by accidentally seeing each other before the ceremony. The morning began with Sarah having brunch with some special women in her life. Dave was dropping off his mom at Sarah's house so she could also attend. He told his mom that he would have to drop her off at the end of the street- so not to risk accidentally seeing Sarah. His mother, knowing the romantic that Dave is, she agreed. Even though that meant that she would have to walk down the street as the wind whipped and the clouds loomed overhead. Thankfully, for her sake, they worked out a system for a closer drop off that ensured Sarah wouldn't see Dave, and saved his mom from running down the street in the rain!

Dave & Sarah got ready at Hotel Saskatchewan. As Sarah stepped in and marvelled over the beauty of the Westminster Suite, she discovered a special pillow on the bed. She recognized it to be made of the very shirt Dave wore the day that he proposed. Dave admitted to us that he had some help from Sarah's mom with the sewing, but wanted Sarah to have a momento from that special day to lead her into this next one. Not only that, but Dave also had a piece of that shirt sewn into the seams of his own suit!
Dave waited anxiously for his bride at the end of the aisle at the Regina Floral Conservatory. Though the rain poured down outside, intense warmth and radiance shone from Sarah's face as she locked eyes with Dave. They stood hand-in-hand, making their vows in front of the intimate crowd gathered as witnesses. Sarah's sister stood up as her Matron of Honour and Dave's brother-in-law as his Best Man. They looked on with pride as they watched Dave & Sarah make vows to one another. Words can't even express the wide smiles on each face as the marriage commissioner announced them as husband and wife.

Dave & Sarah, thank you so much for inviting us to capture these precious memories for you! Cam & I were so honoured to spend time with you and your families. Joy radiated between you on your wedding day, and I imagine every day since then! I am so thankful that we were among the few in attendance to watch as you promised your lives to one another. You are an amazing couple, and I cannot wait to see what lays ahead in your next adventures together!
xoxo
Courtney & Cam
(related: Dave & Sarah's Winter Engagement)
{ Dave & Sarah Wedding }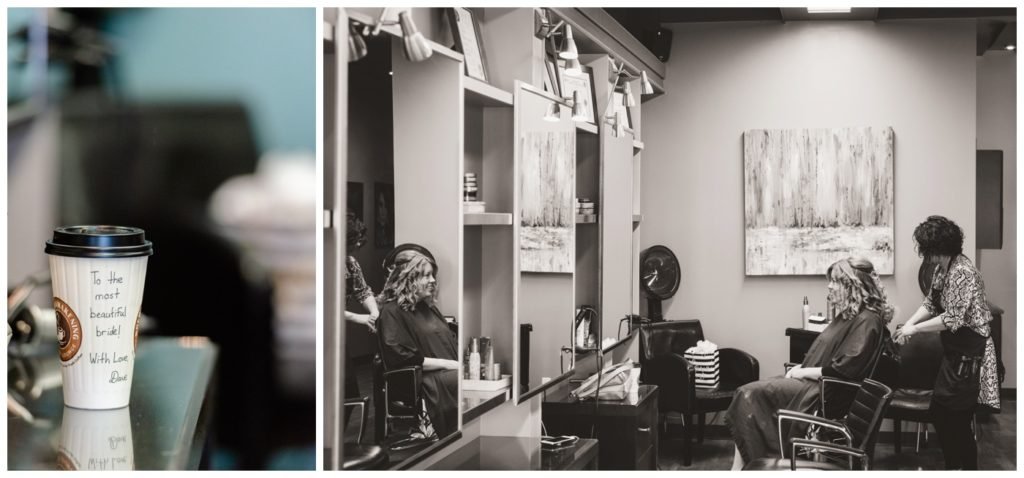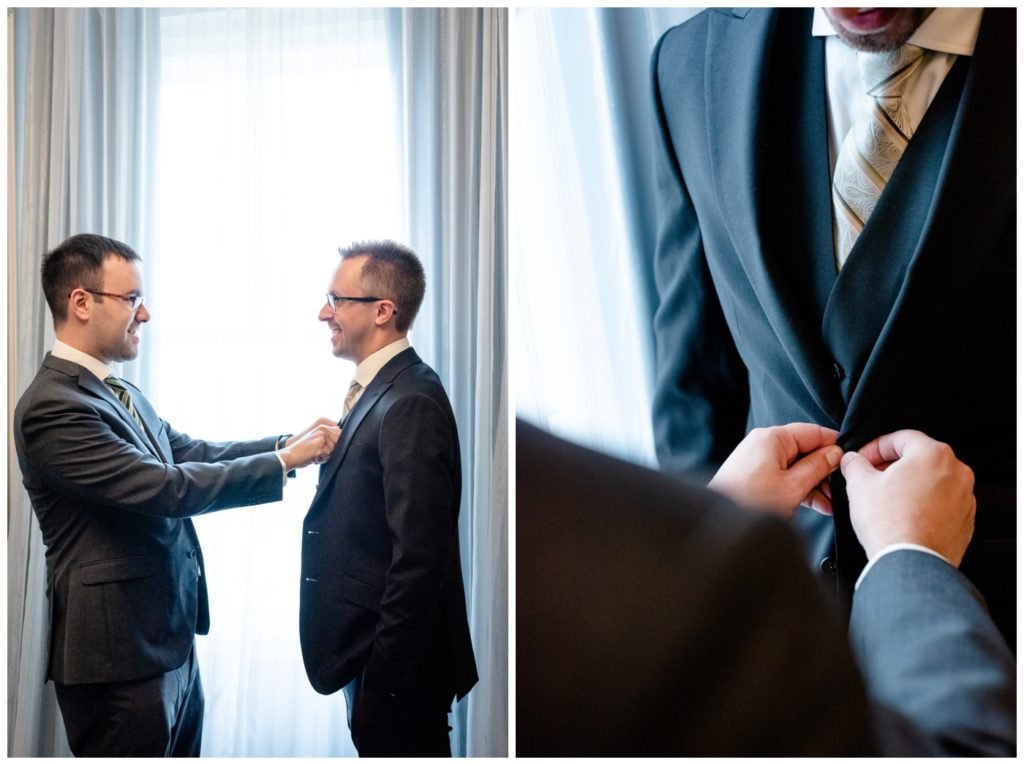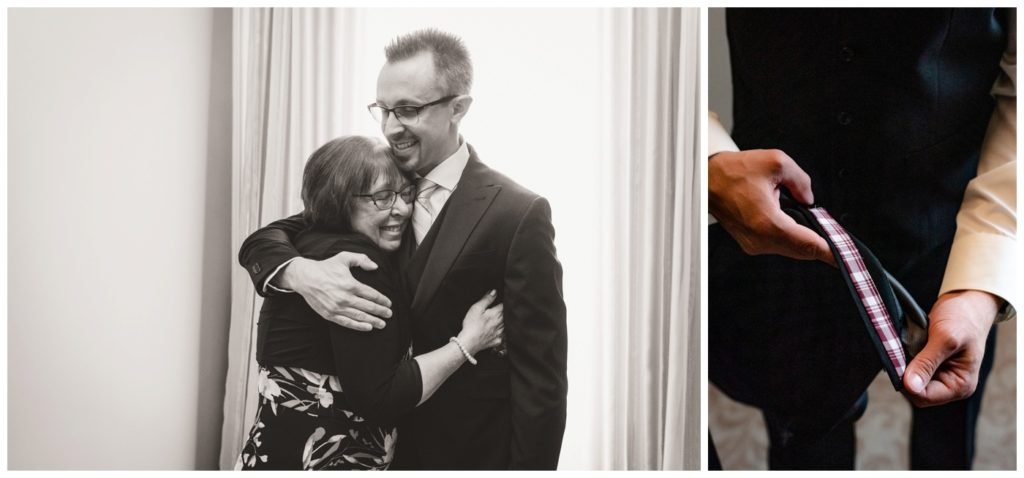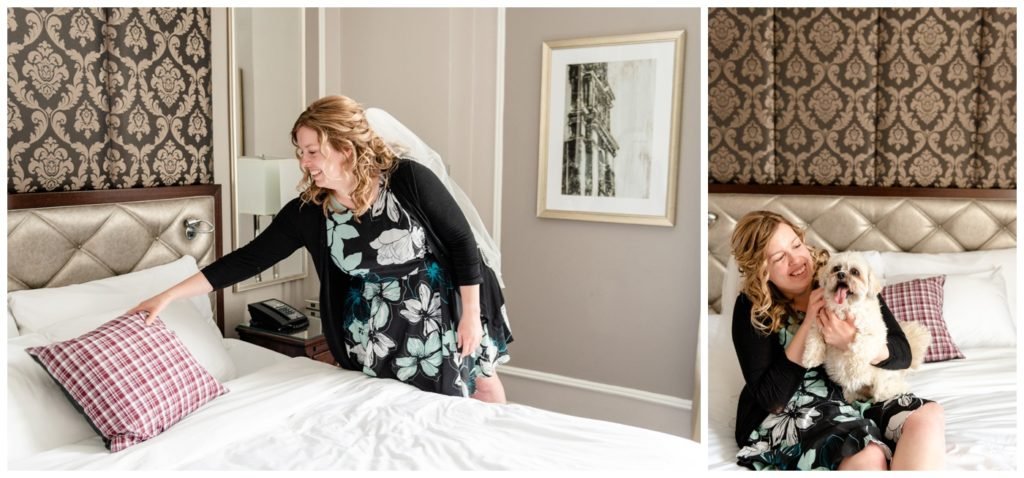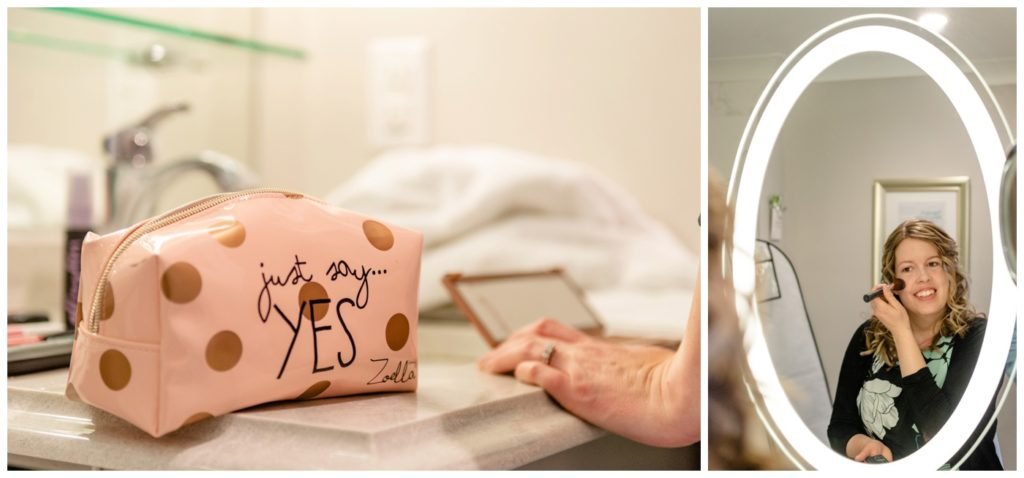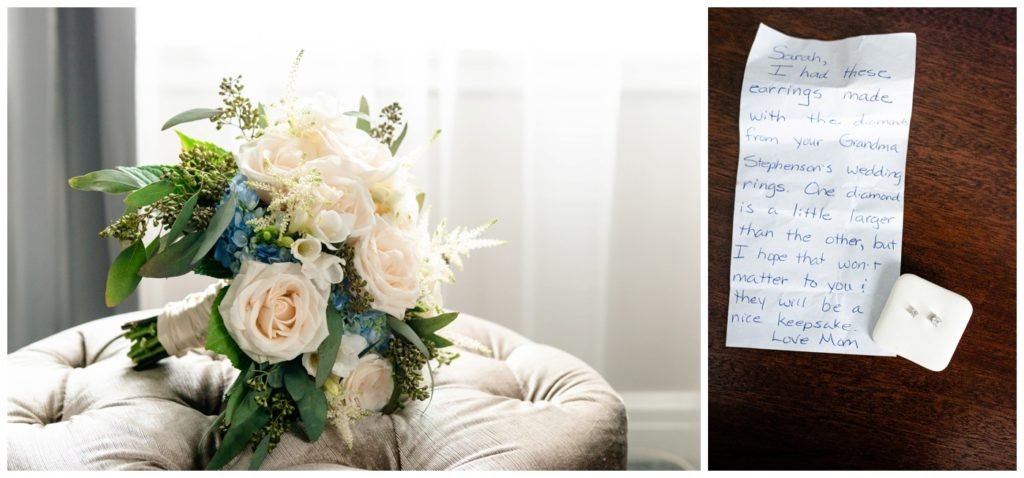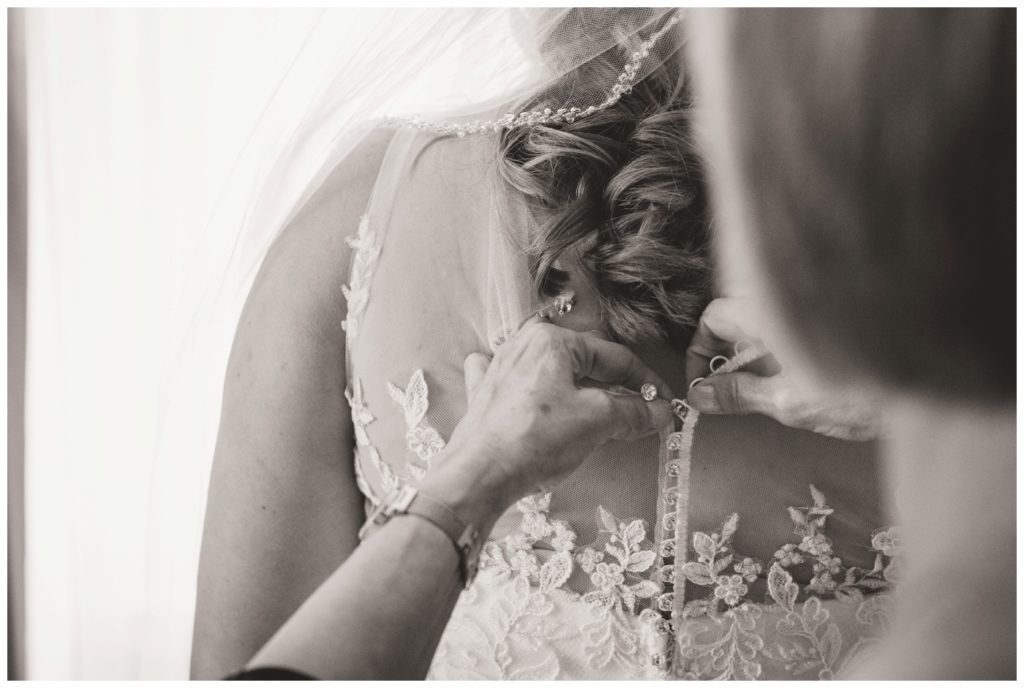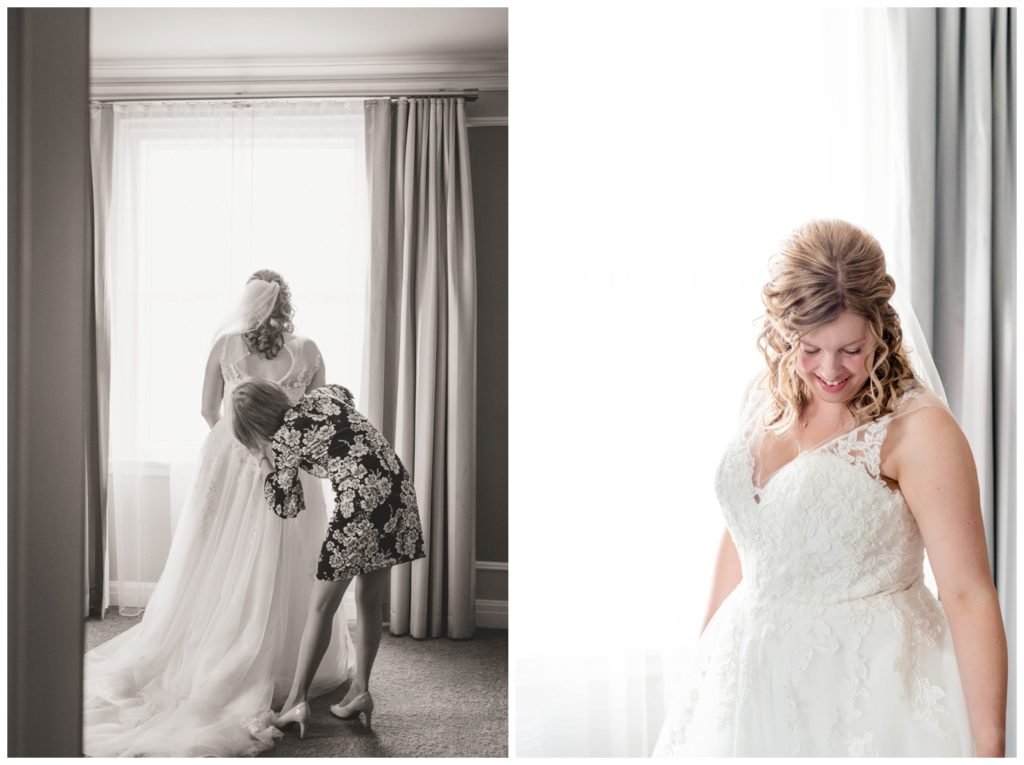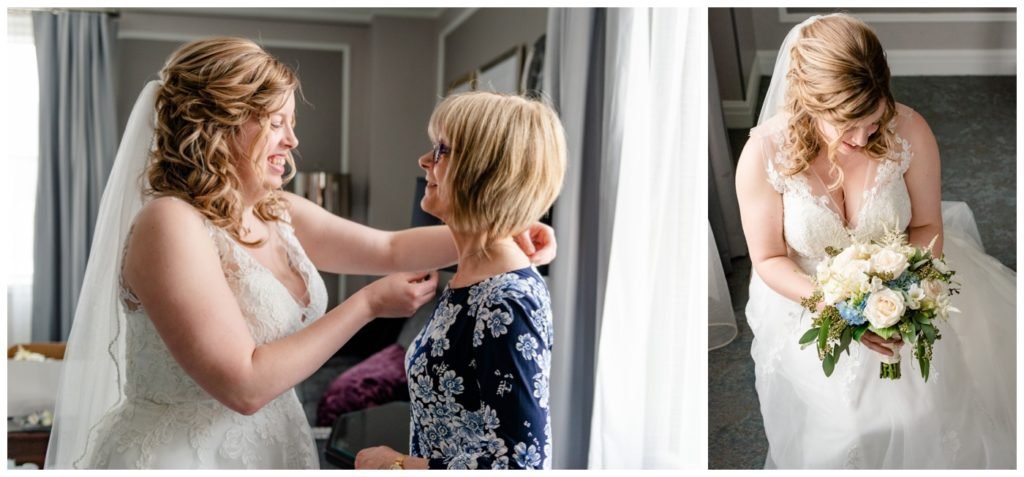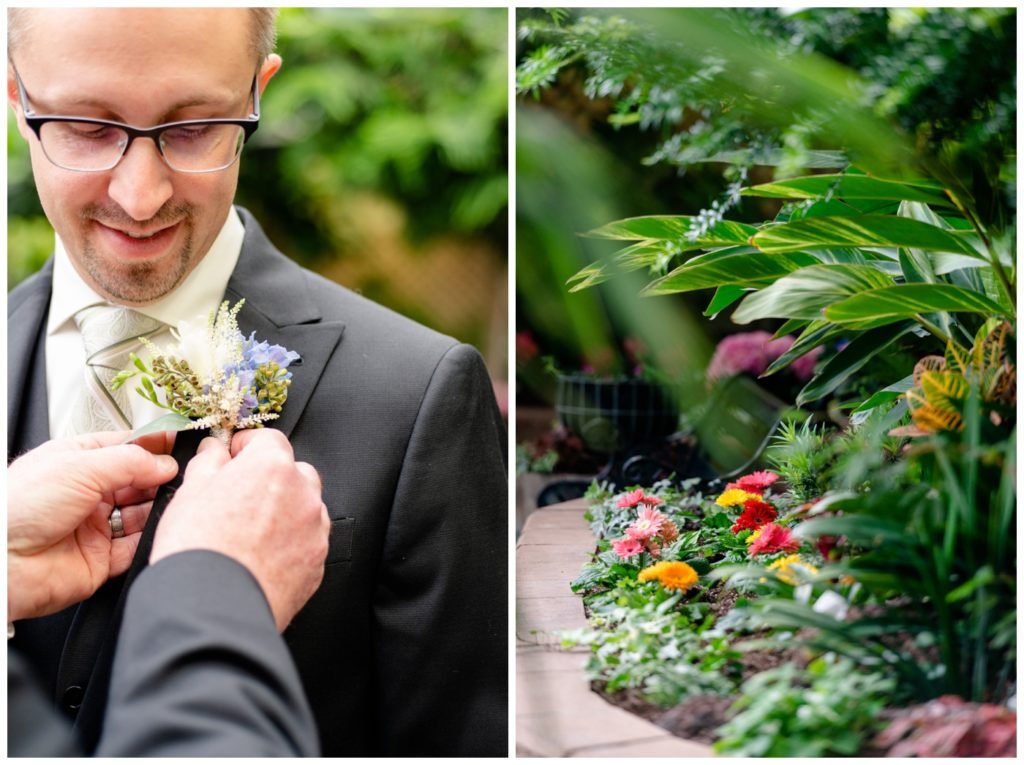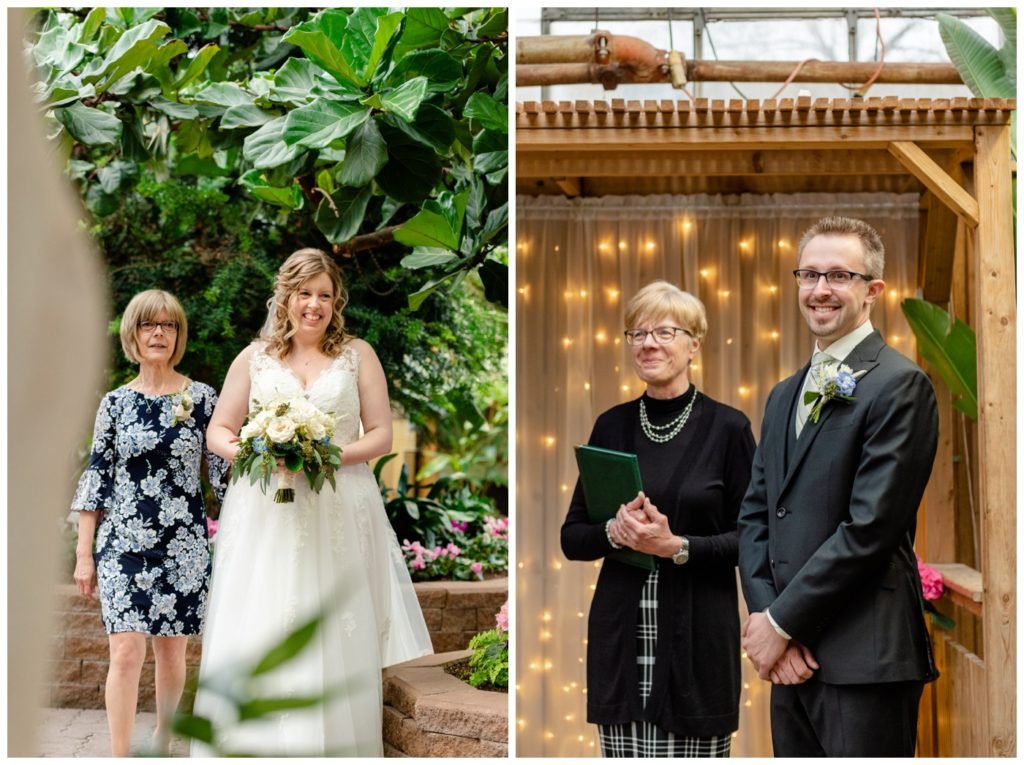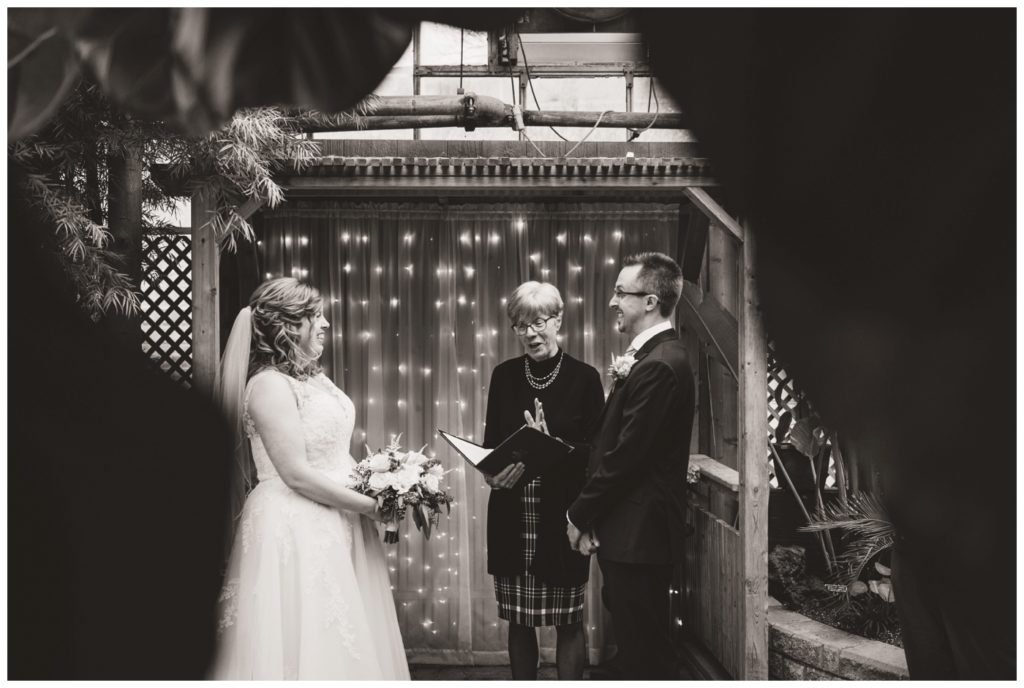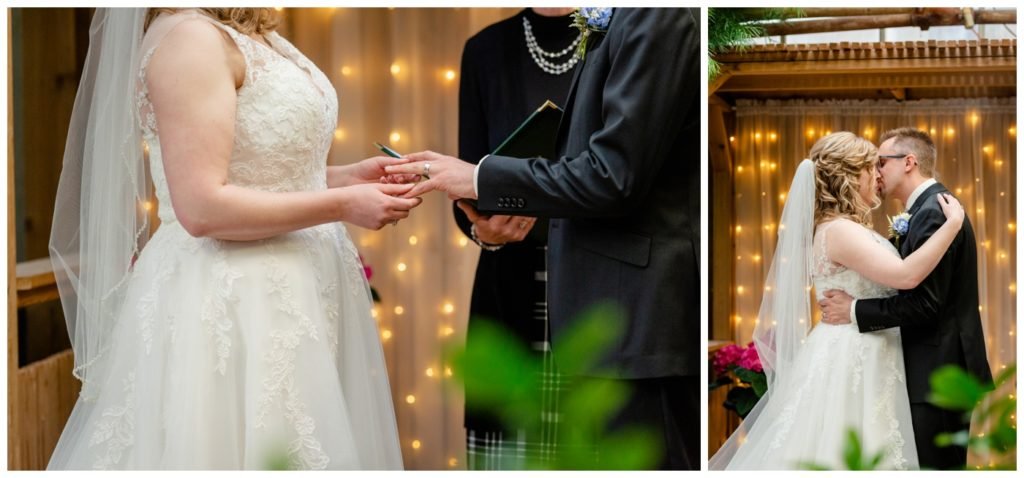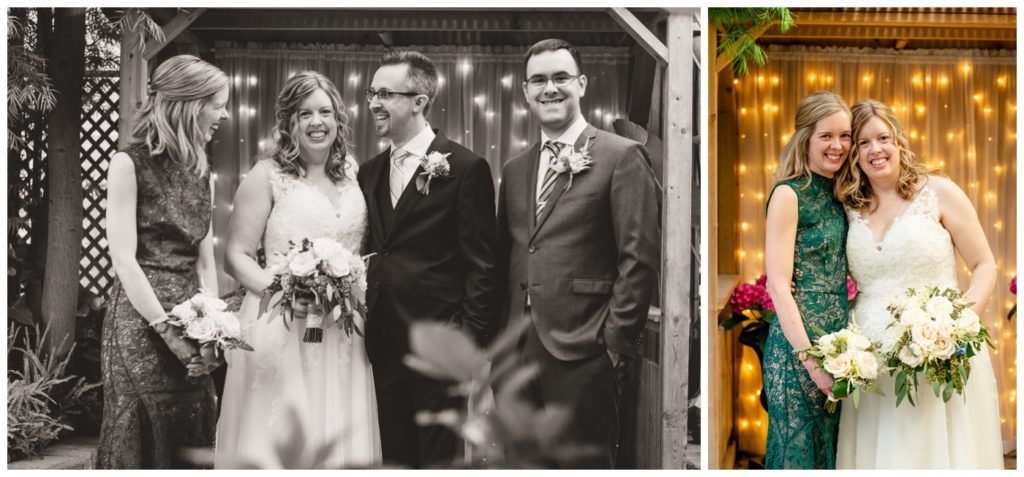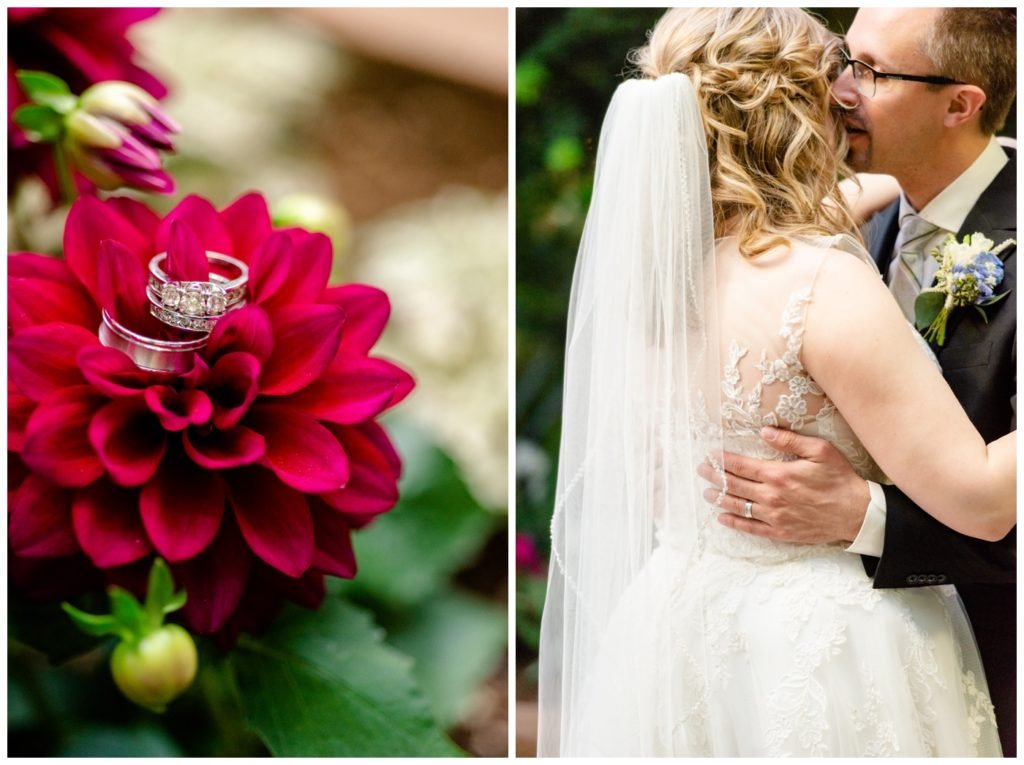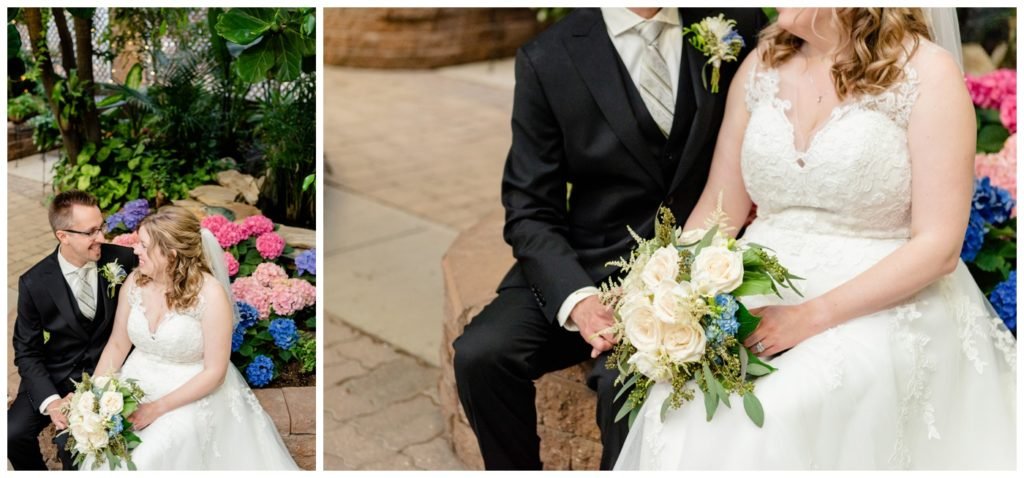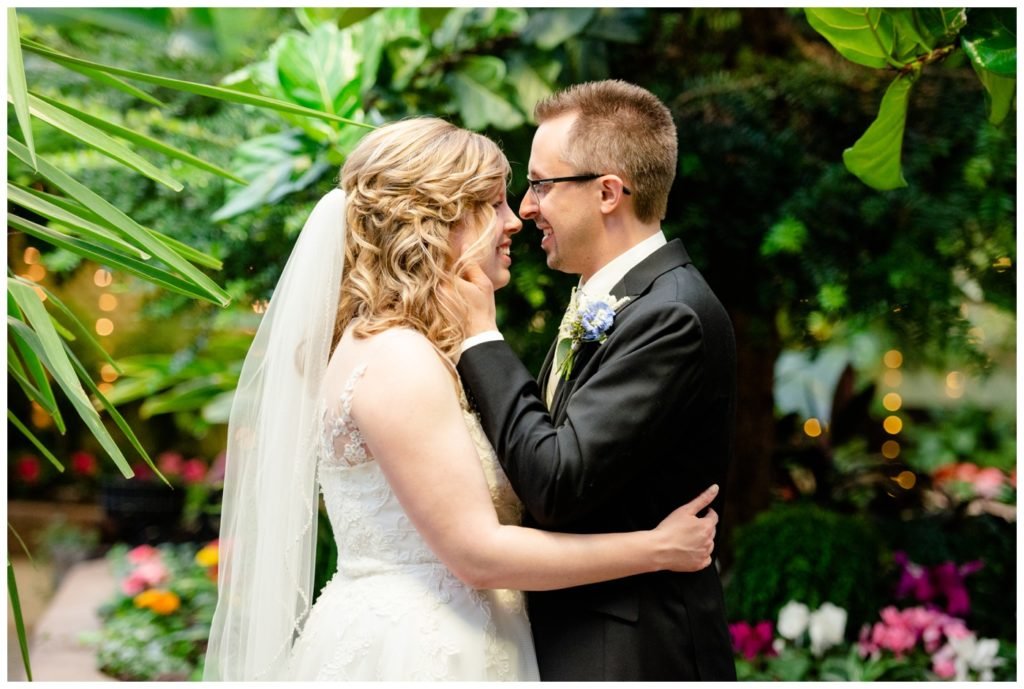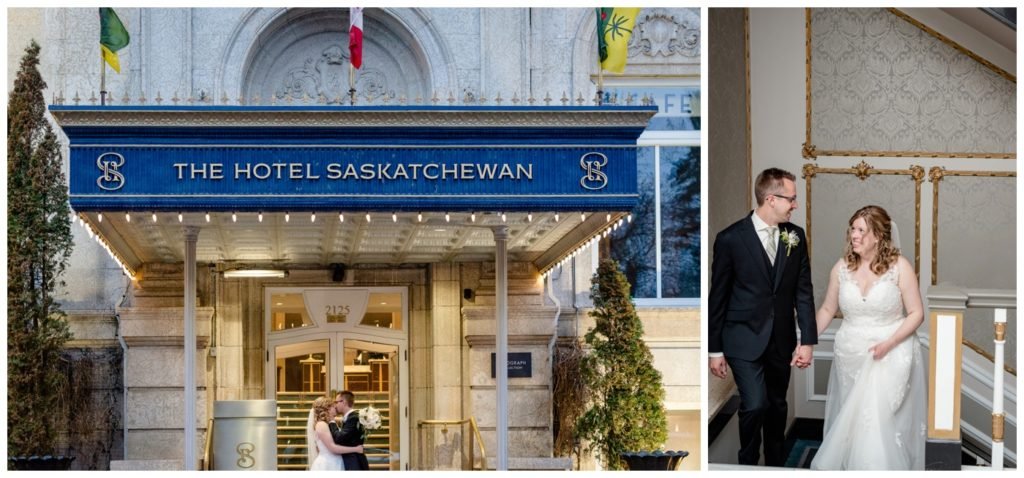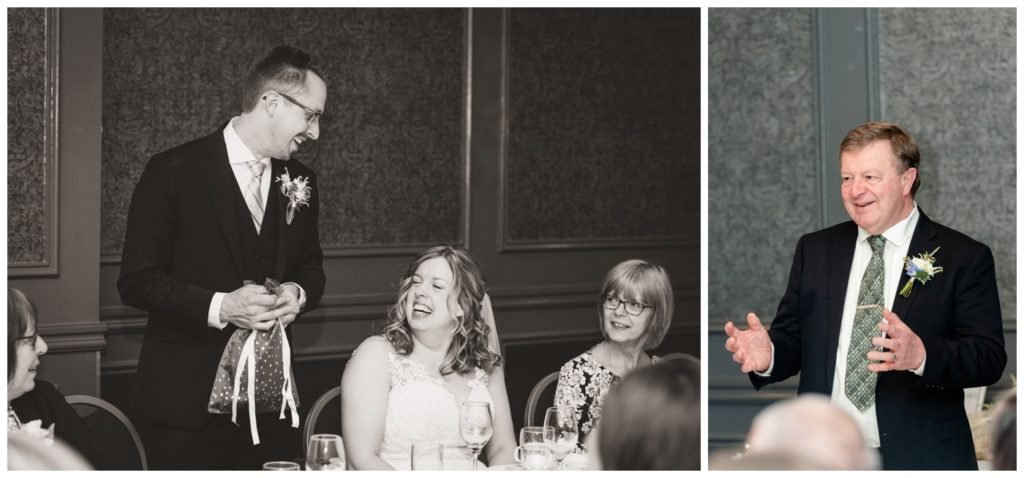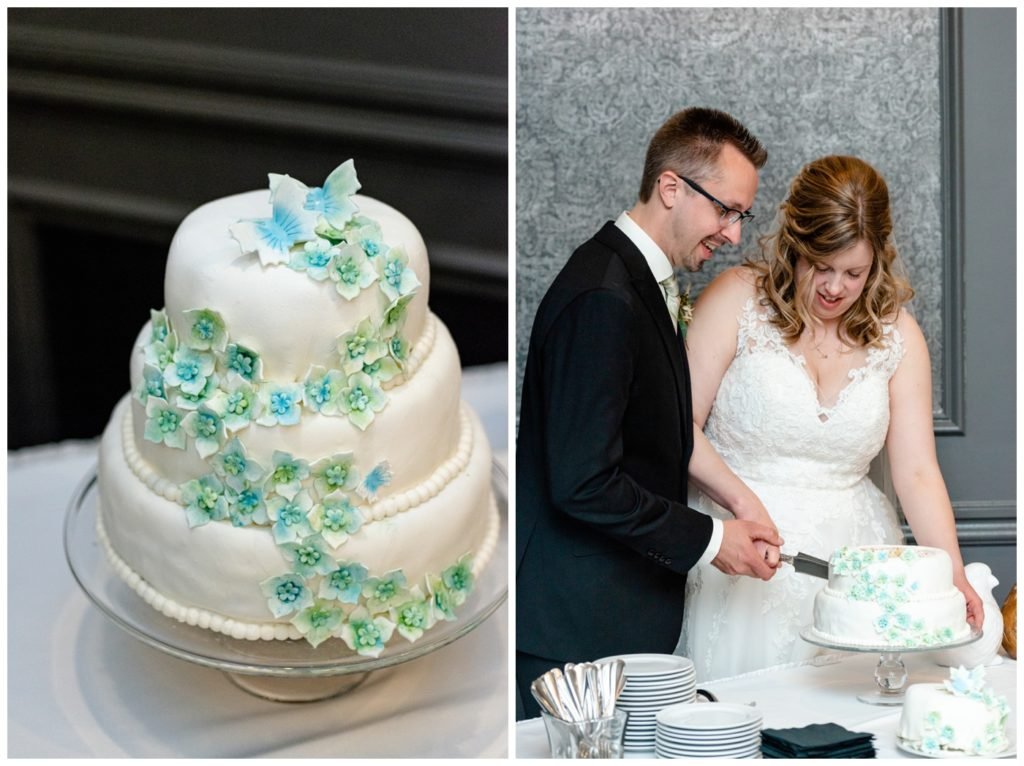 Bride's Dress: Maggie Sottero, Newline Fashions & Bridal
Bride & Groom Prep Location: Hotel Saskatchewan
Bride's Hair: Kramer's Hair Regina
Bride & Groom's Rings: Paris Jewellers
Flowers: Wascana Flower Shoppe
Marriage Commissioner: Barbara Jones
Ceremony Venue: Regina Floral Conservatory
Reception Venue: Hotel Saskatchewan