After years of anticipation, postponements, and uncertainty caused by the global pandemic, the day had finally come for Brett & Rachelle to say "I do". Surrounded by their closest family and friends, their long-awaited wedding at the Delta Hotels Regina was a dream come true, and we were beyond thrilled to be a part of this joyous celebration.
As we were with the groomsmen documenting the groom preparation portion of the day, Brett opened a gift from his beautiful bride. A gift that included some custom socks with Rachelle's face on them as well as some ice cream cufflinks – a nod to Brett's love for the dessert.
Arriving at the Delta Hotel Regina, Rachelle looked absolutely stunning. The talented team at Pure Beauty Regina, who accentuated the natural beauty of her hair and makeup. The next step was for her to get into her dress and put on those final details of jewelry. Each new addition not only added to her ensemble but also marked the moment of her long-awaited wedding was getting closer.
Once Rachelle was ready, she wanted to share a first look with her father, Darren. This is an aspect that we have come to love so much on wedding days. As Darren walked into the hotel room, his face was immediately filled with awe and love – his girl looked beyond radiant and was about to take a very important step in her life. The bond between a father and daughter will always be a special relationship and one we will never shy away from documenting.
Rachelle had just one last thing to do before heading to the ceremony, open the gift from her groom. Rachelle took a moment to read the personal card from Brett and to prepare for the day that was ahead. As she excitedly threw the tissue paper aside, she revealed an iconic red velvet H&B box. Opening the box, she revealed a necklace bearing the "Mrs" charm from Hillberg & Berk – a gift from her soon-to-be Mr to mark this union.
The years of preparations and postponements had finally led to this moment. As Rachelle walked down the aisle towards Brett, they connected eyes and were both filled with absolute joy that this day had finally arrived.
As they held hands and exchanged vows, they declared their love and commitment to each other, not breaking eye contact except to make a light-hearted joke towards the people who had gathered to celebrate with them. This was the day they had been waiting for, and with a final signing of the papers, they sealed their marriage with a kiss. They were now officially Mr & Mrs!
Spending the afternoon with Brett & Rachelle and their wedding party was pure joy. Literally, nothing beats a fun wedding party! Whether we were taking the standard "posey-posey" type photos or the fun goofy ones we love to incorporate, this wedding party didn't miss a beat!
One of the most important times for us on a wedding day is the bride & groom portrait time. This is a time where we send the wedding party away and we can just focus on the couple. This isn't just for the photos but also to allow the couple some space and to take a moment to fully marinate in the fact that they are now officially married. We fully believe in spending intentional time with one another and as such, we are never in a rush to wrap up this time with the couple!
Brett and Rachelle, you made it! You navigated the delays and craziness of a global pandemic and made it through to the other side. Your love for each other has not waivered and is a beautiful sight. May your love continue to grow and thrive, just like the beauty of this unforgettable day. Your journey has been a testament to the strength of your love, and we have no doubt that your future together will be filled with much more happiness, and likely some more video games!
xoxo

Cam & Courtney
(related: Brett & Rachelle – Engagement Session)
{ Brett & Rachelle – Summer Wedding 2023 }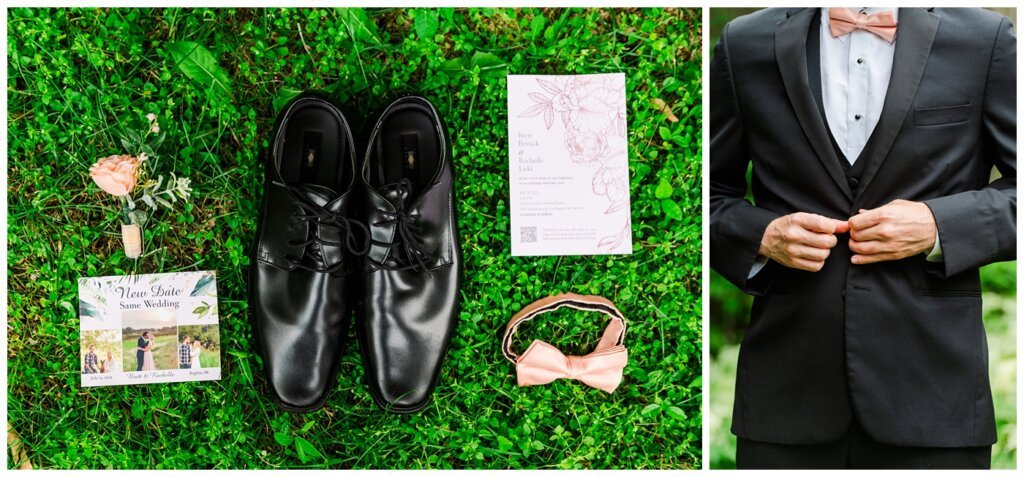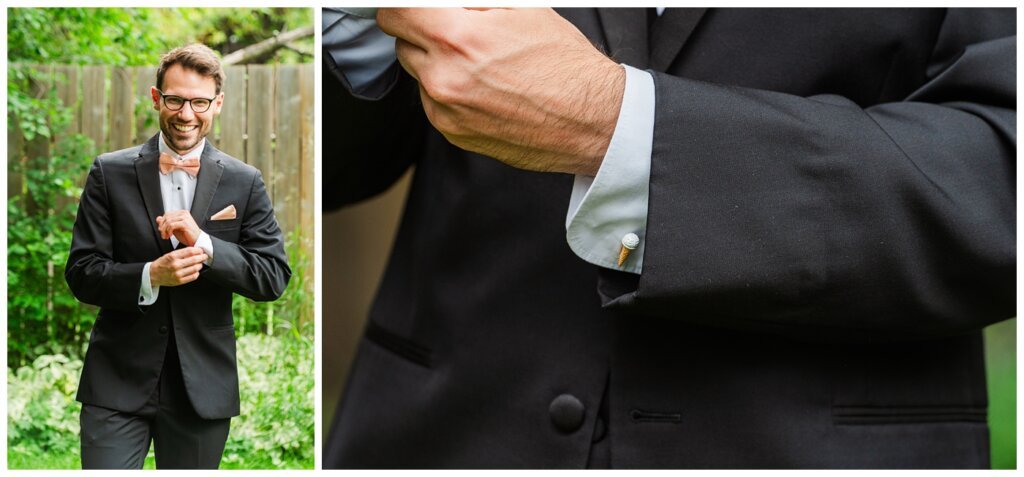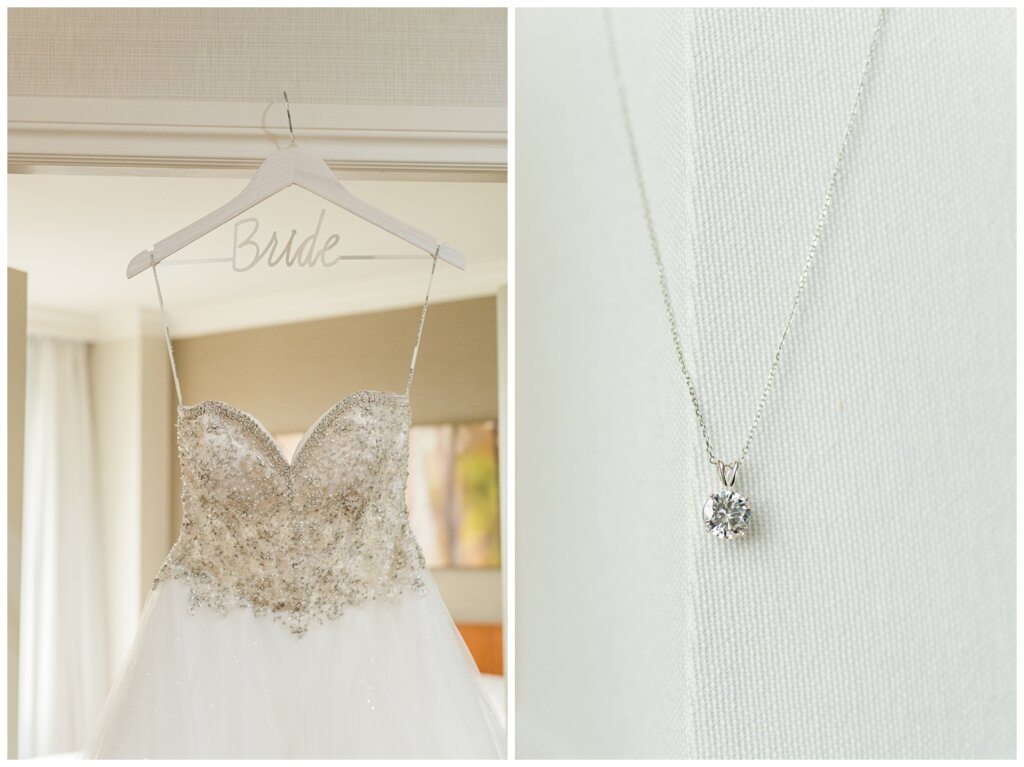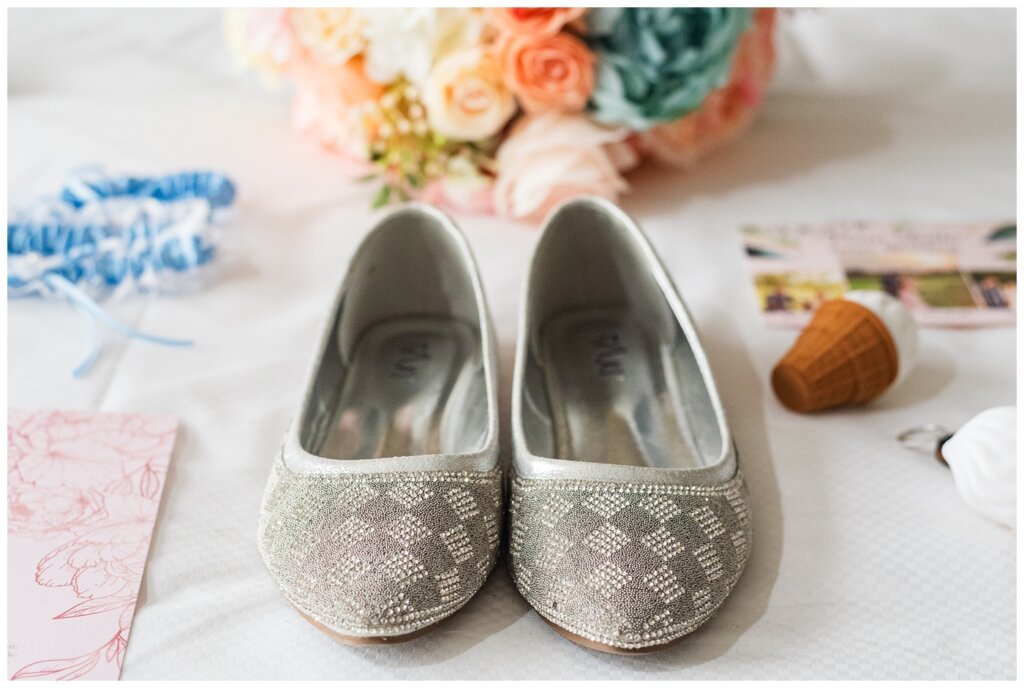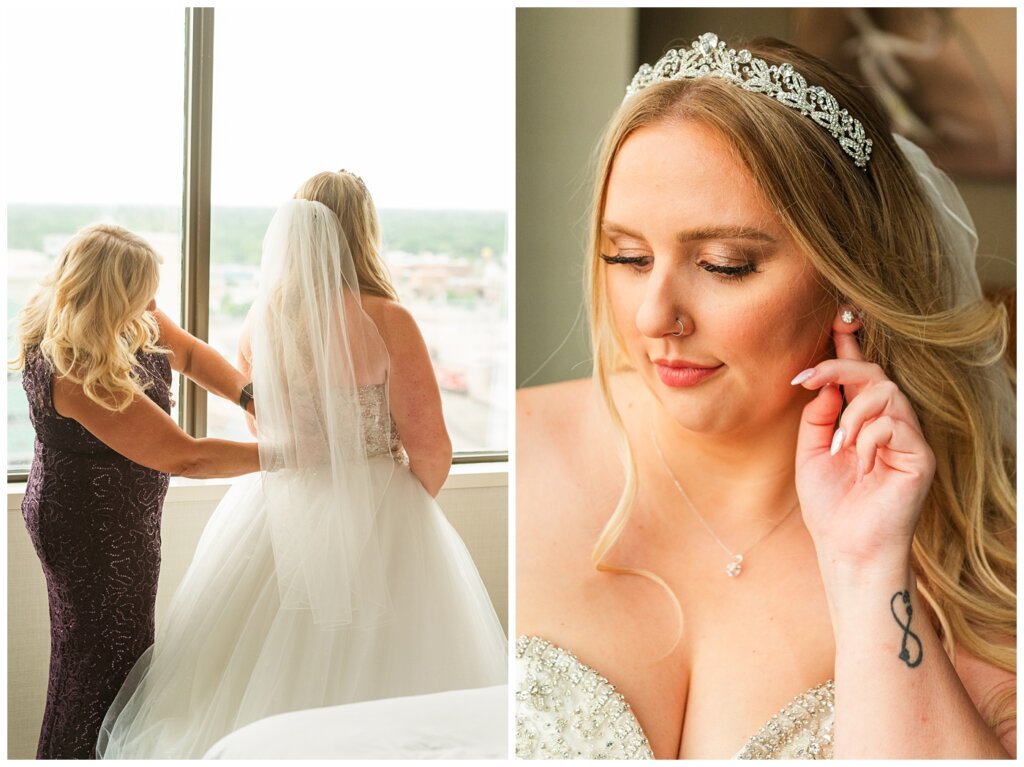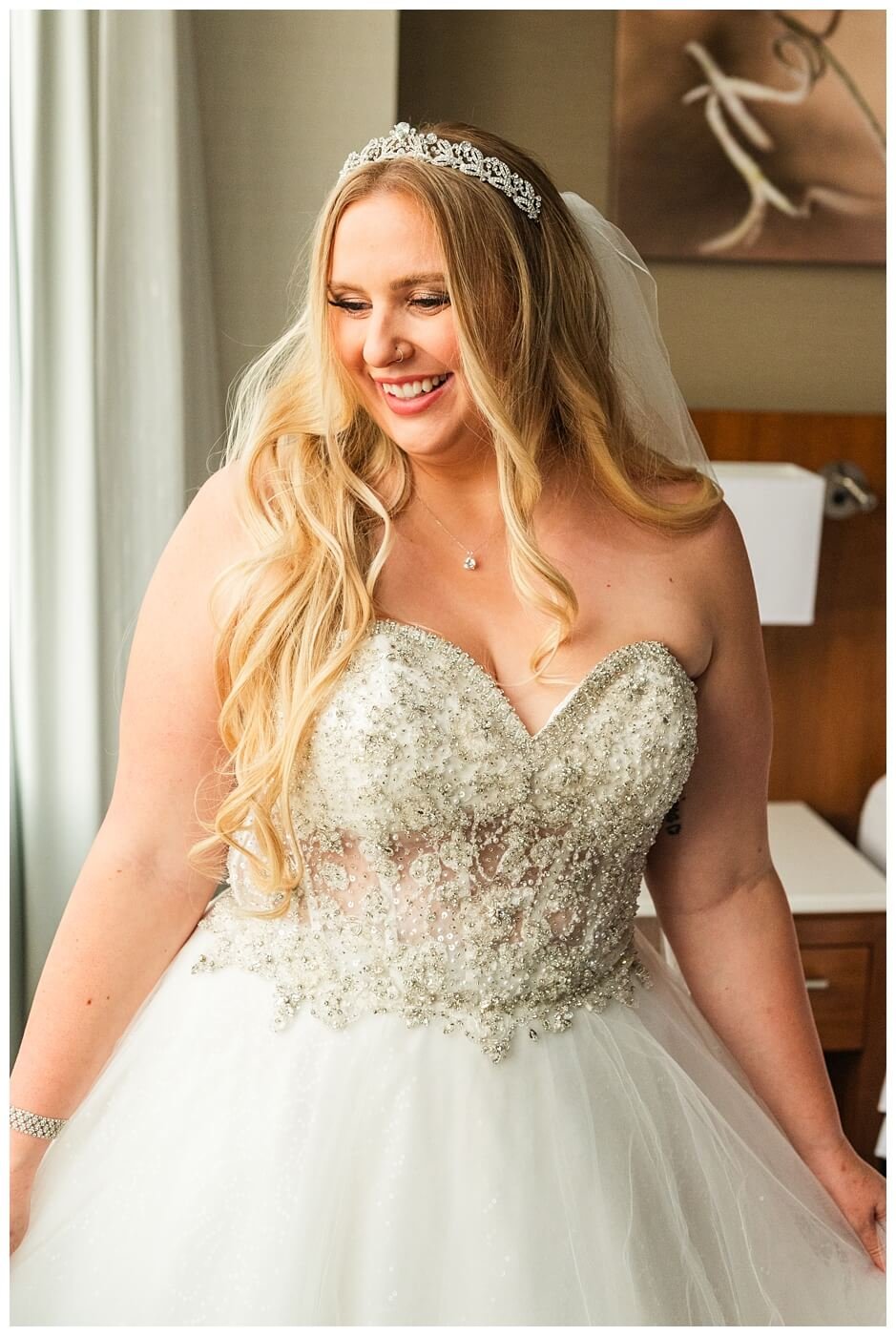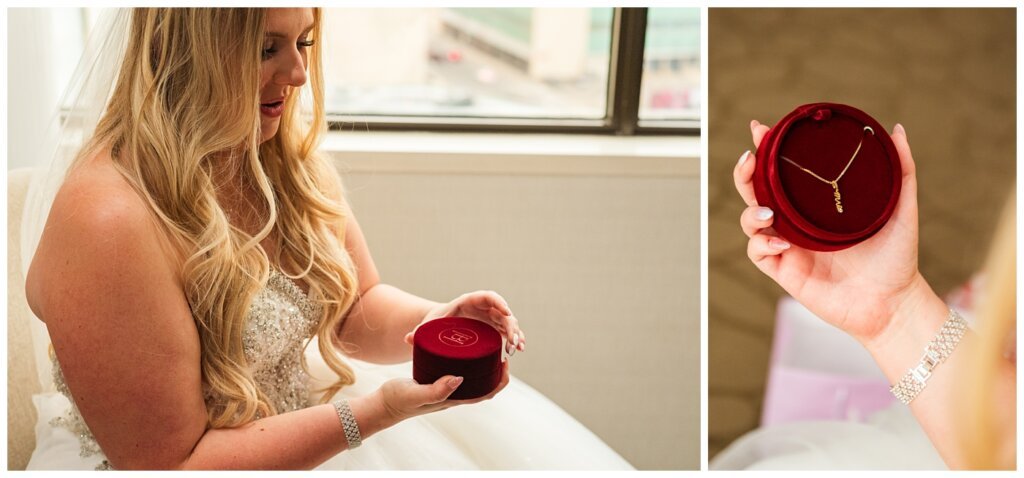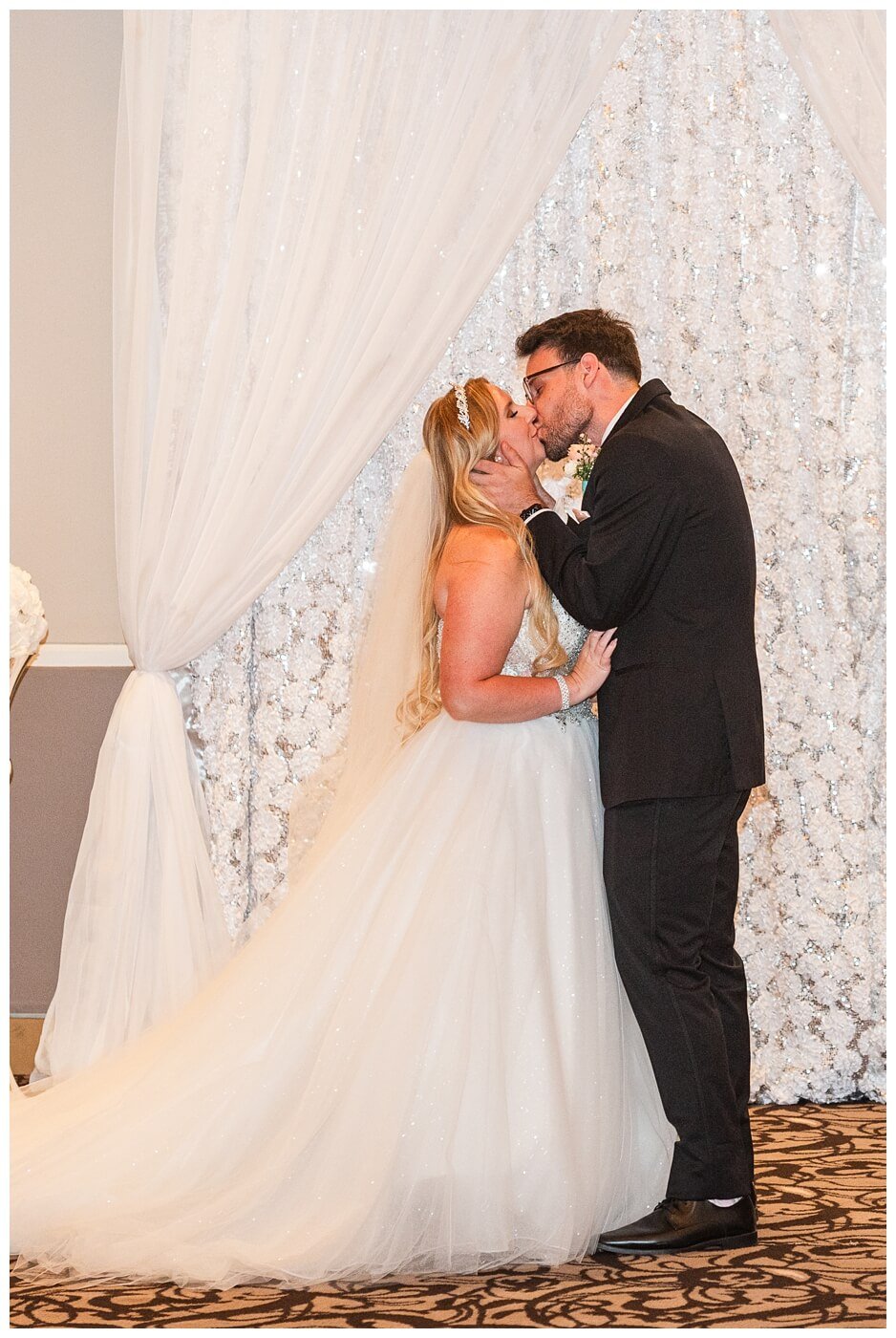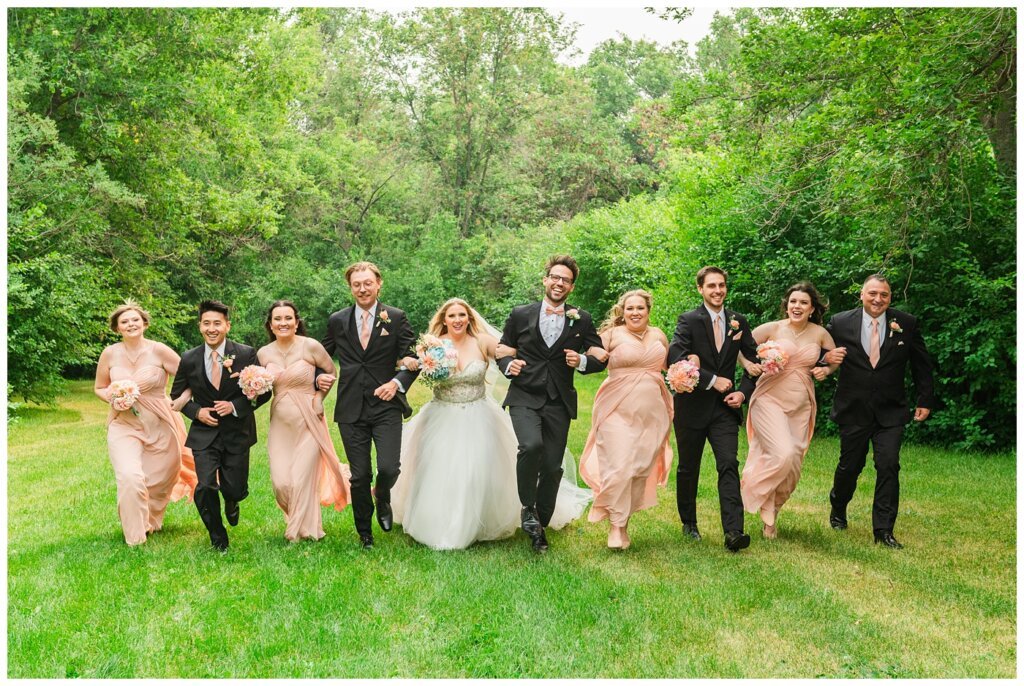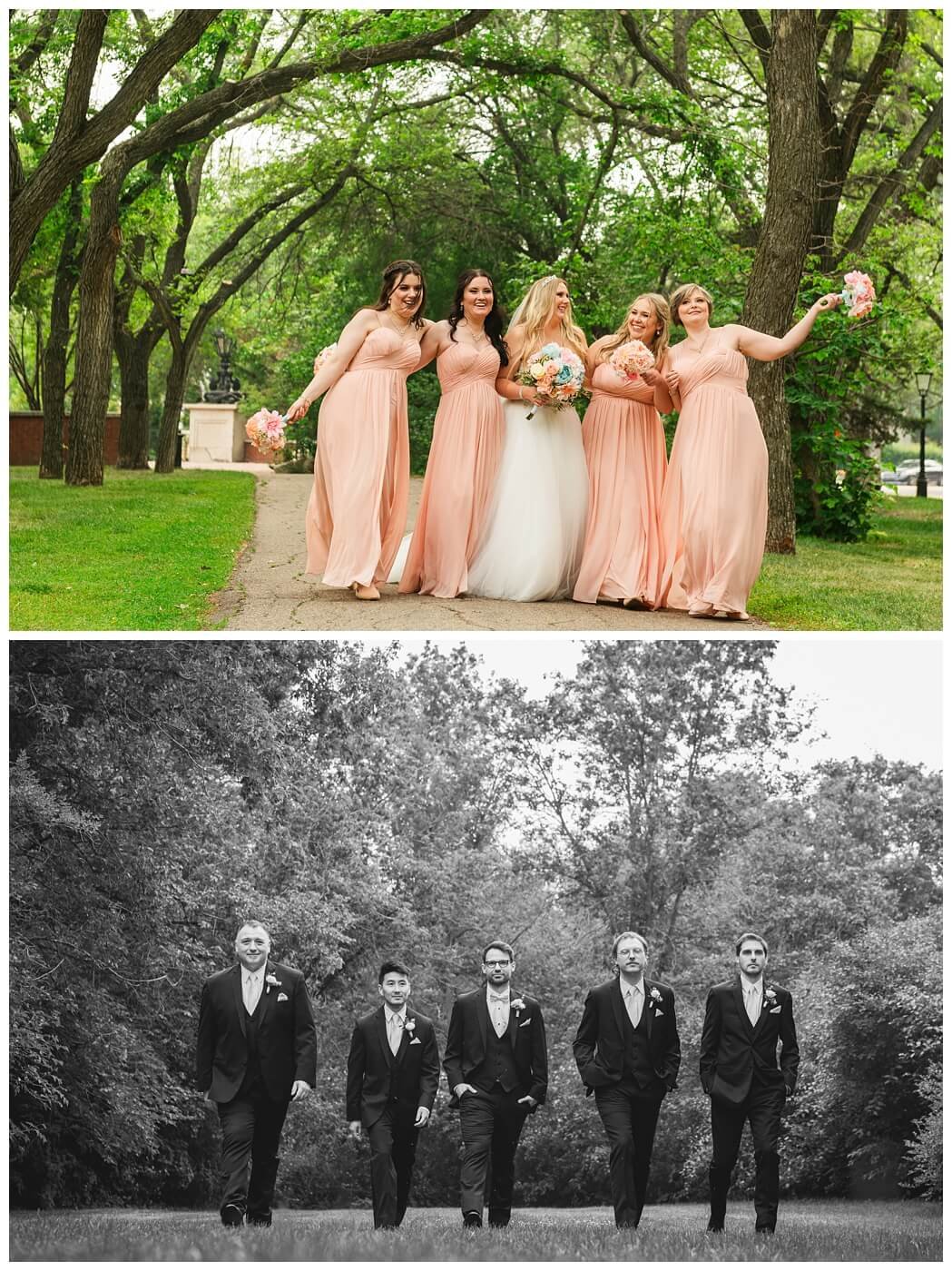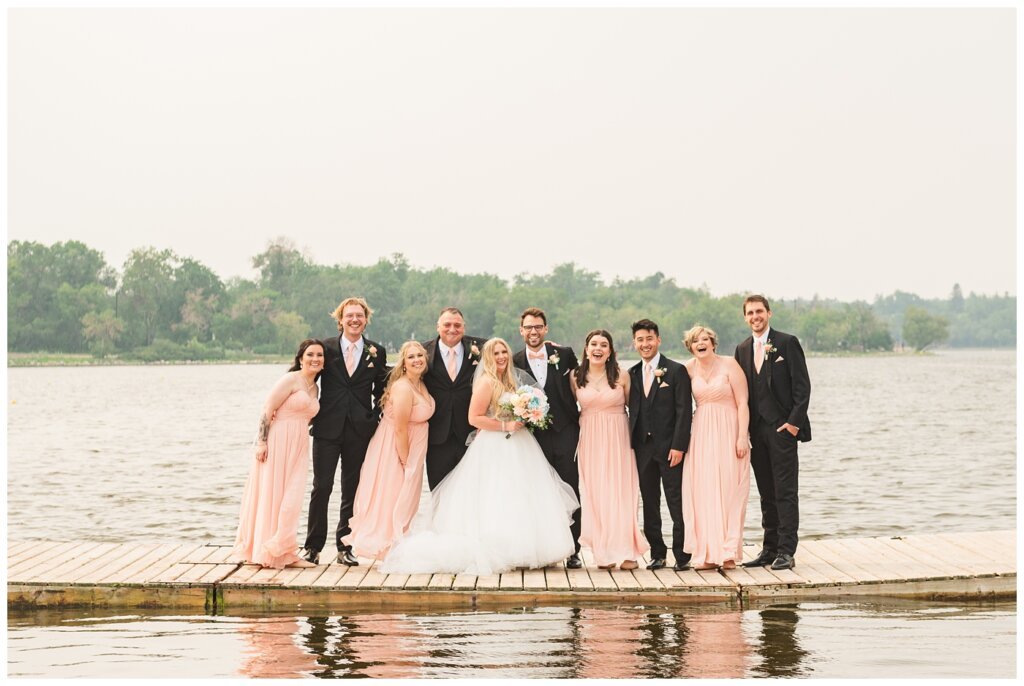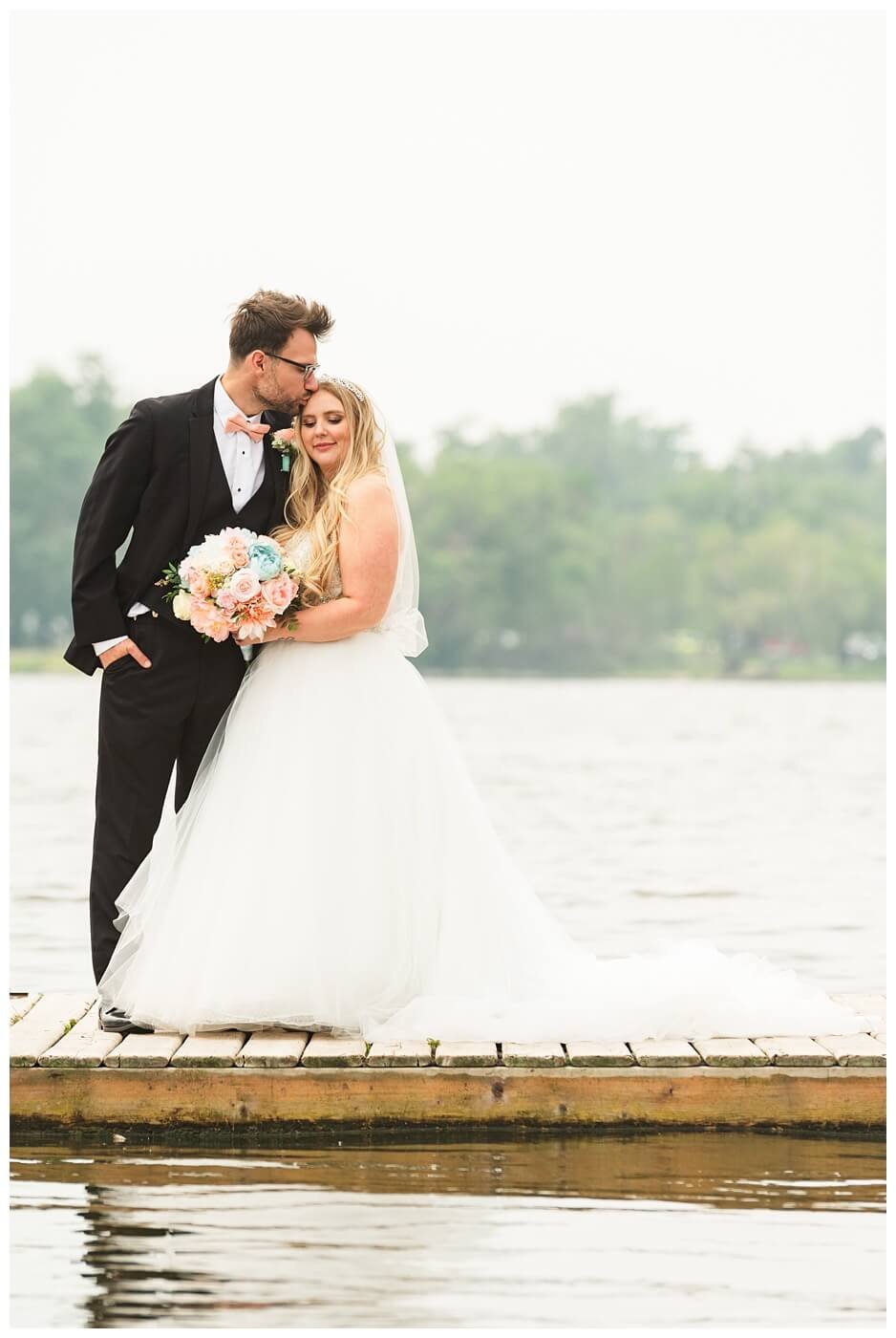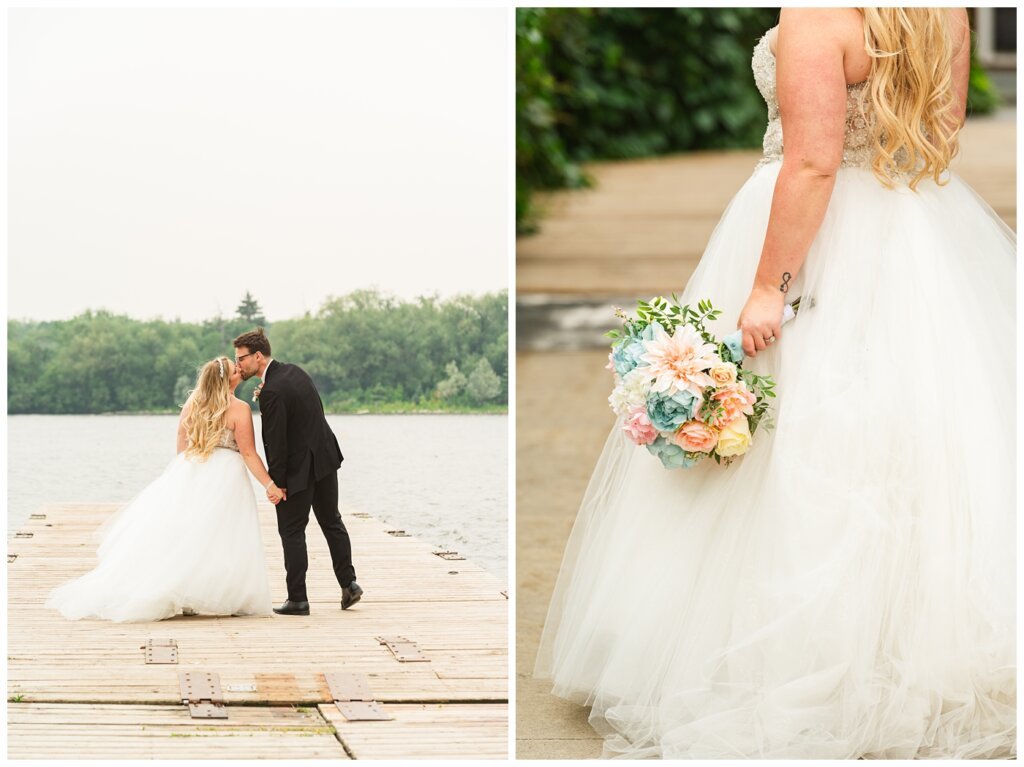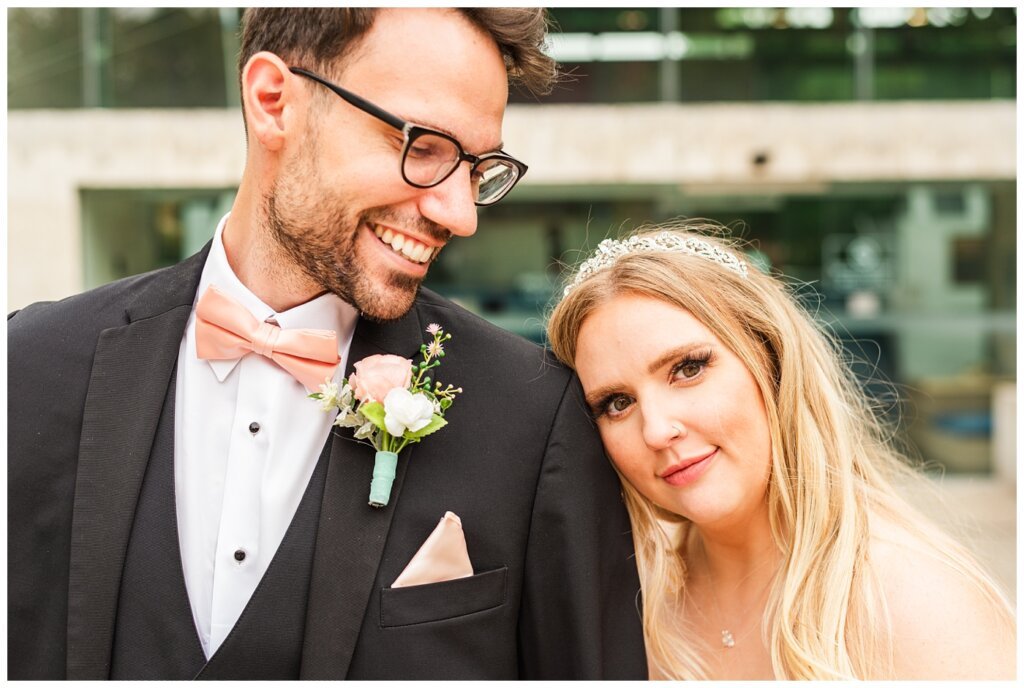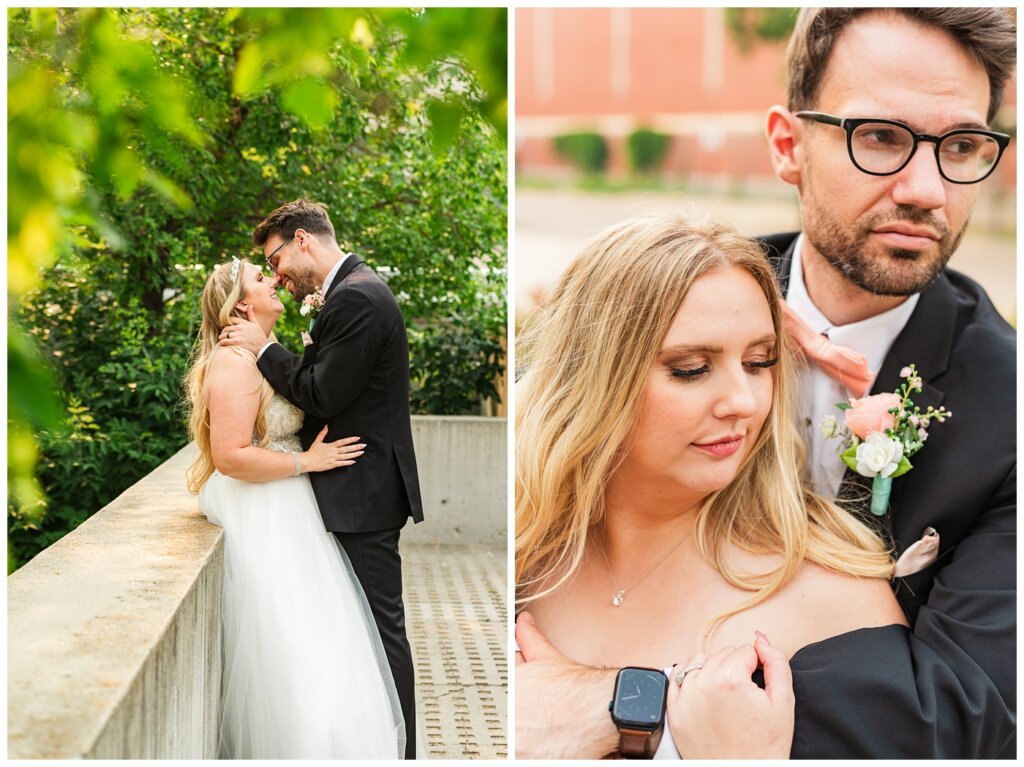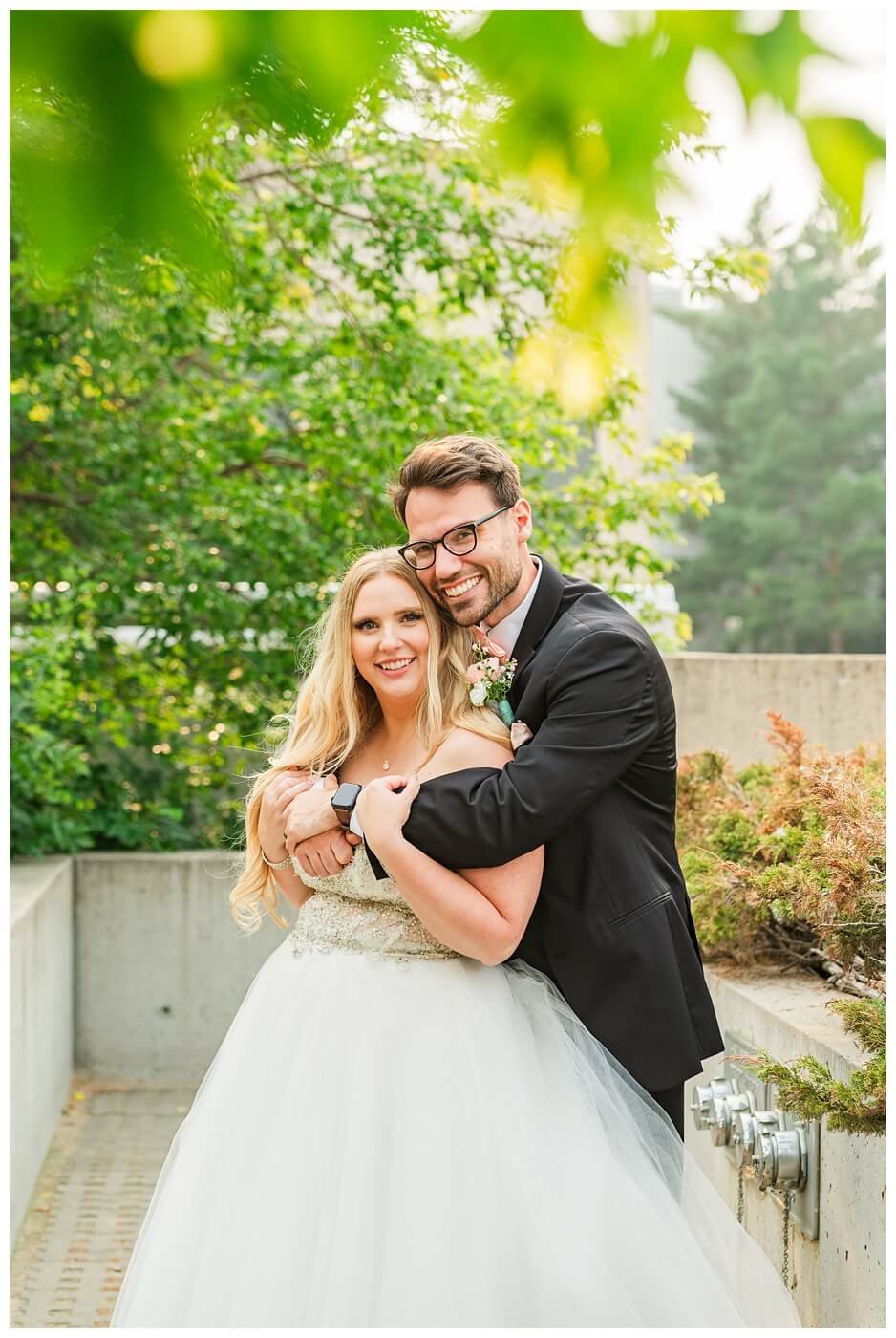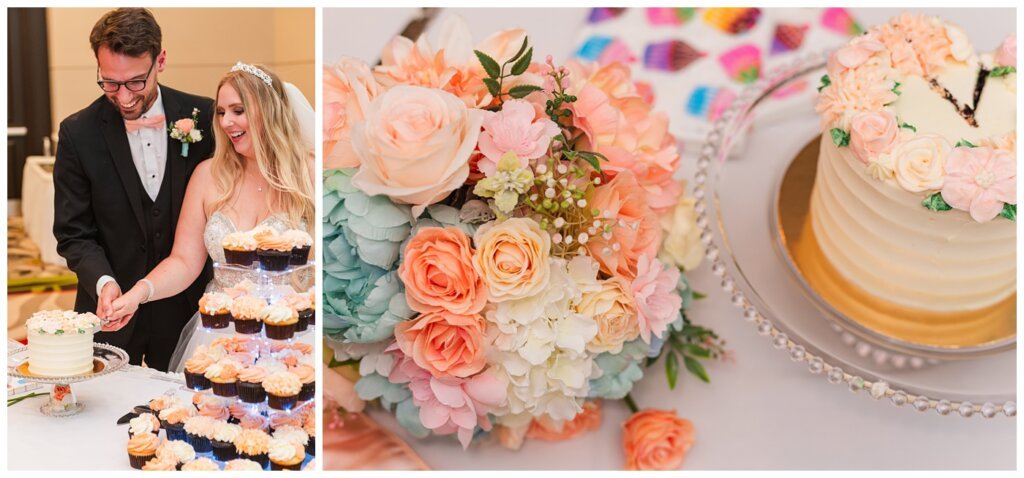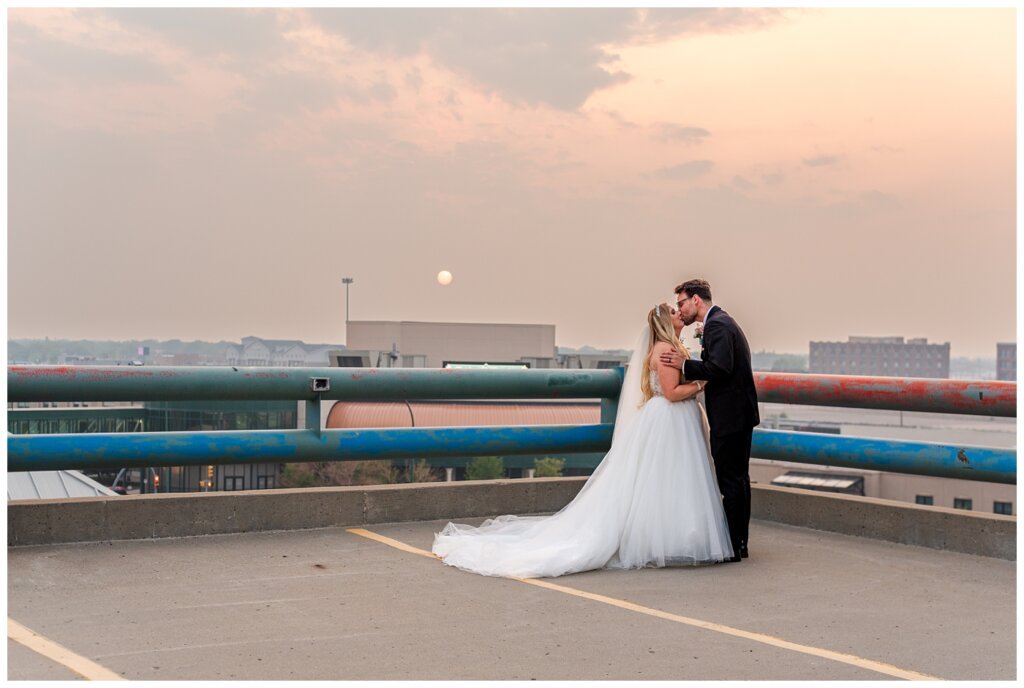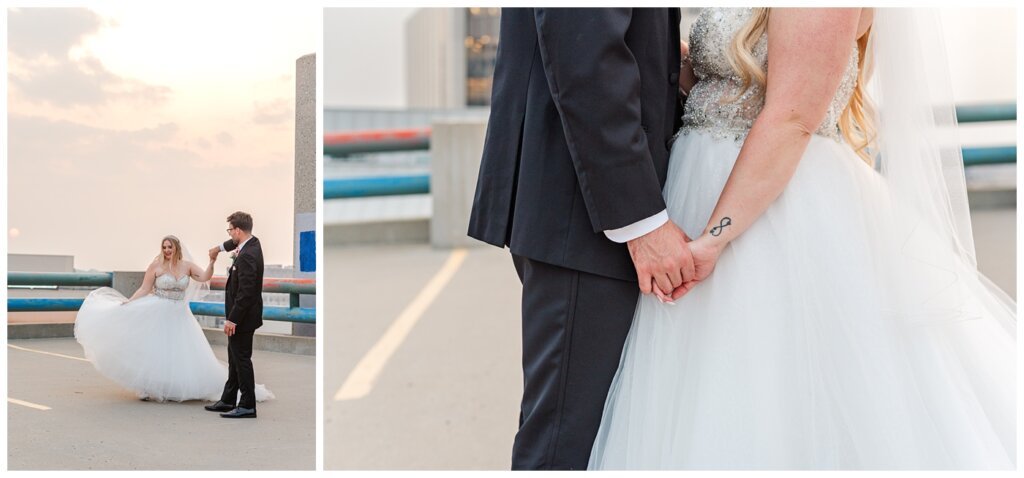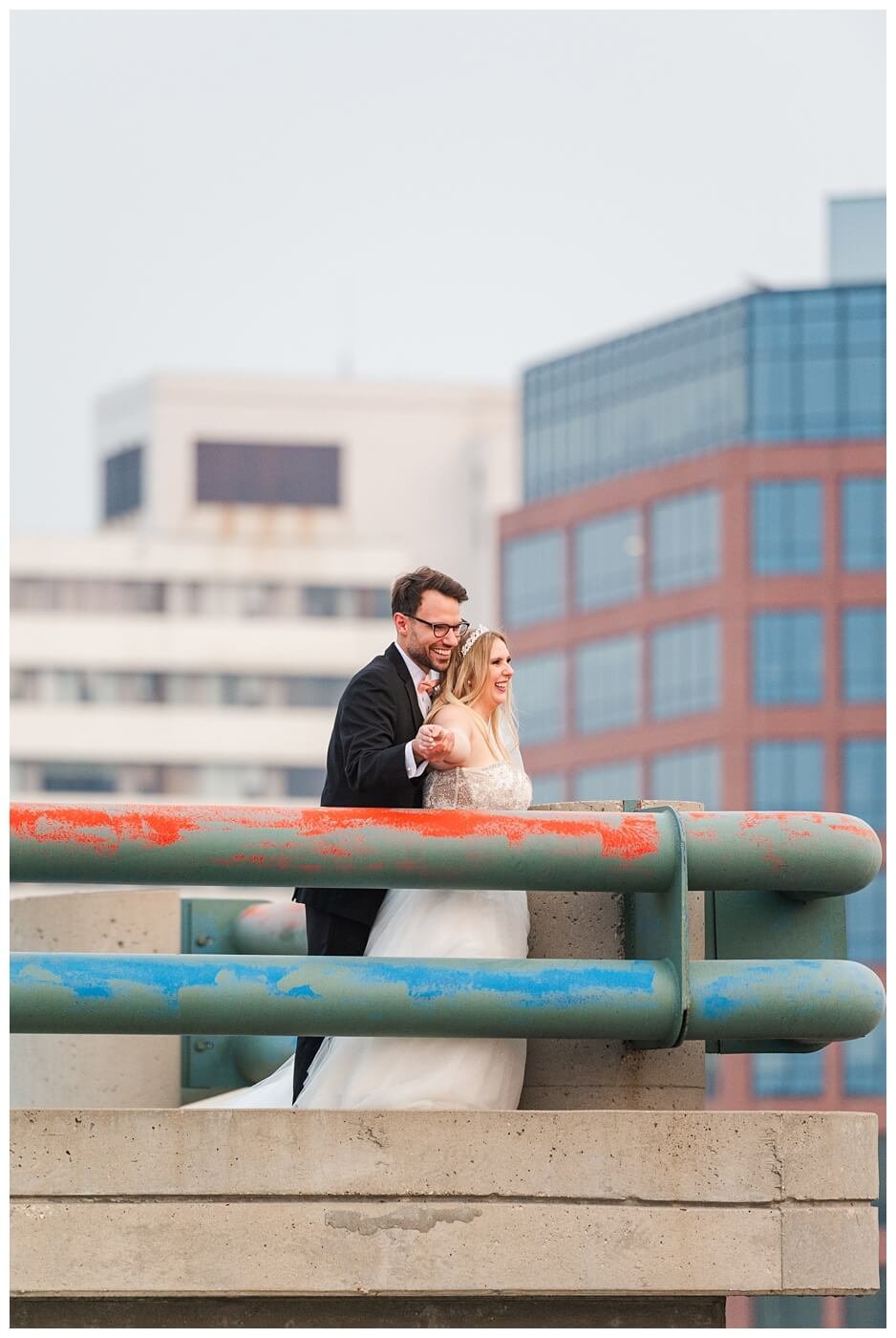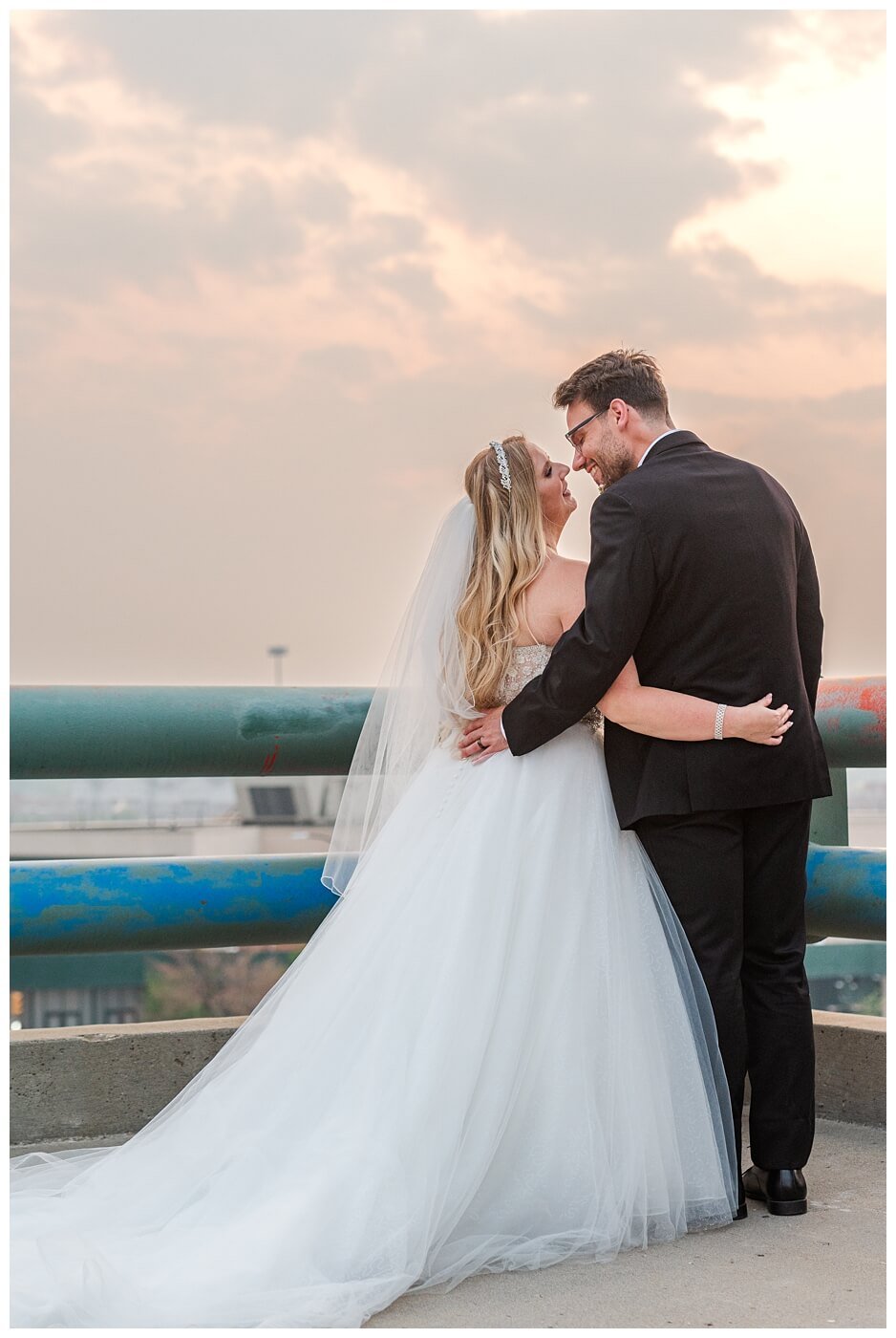 Wedding Vendors
Bridal Party Hair: Pure Beauty Regina
Bridal Party Makeup: Pure Beauty Regina
Bride's Dress: Morilee Bridesmaid Dresses: Jessica Bridal
Groom & Groomsmen Suits: Moores
Cake: Sinfully Sweet Cathedral Bakery
Ceremony & Reception Site: Delta Hotels Regina
Marriage Commissioner: Tracy MacDonald
Videographer: Sona Creative Productions
DJ: Awesome Sound