As we walked into Andrew's parent's house, we were greeted with the incredible aroma indicative of a breakfast of champions. The groomsmen gathered all of their items and headed outside to get their final preparations done. Andrew brought out a gift that Lacey had given him to open the day of the wedding. After reading the letter she had written him, he opened the metal box to reveal a beautiful Fossil watch, with a handwritten note that said, "No amount of time with you will ever be enough, but let's start with forever." The excitement of the day only built as the morning went on.
After the preparations of the morning were complete, it was time for the ceremony. As the processional began, you could see Andrew's nerves building. The bridesmaids made their way down the aisle, and after they had all gone through, the doors to the room closed. Andrew's hands remained grasped tightly together as he waited for Lacey to enter. But as the doors opened and she stepped inside, his emotions overtook him, and tears trickled down Andrew's face. Lacey was overcome with emotion seeing Andrew as she walked closer toward. This was the moment they had planned so long and hard for. They were about to become husband and wife.
Andrew & Lacey weren't the only ones filled with the overwhelming joy of the day. Their friends and family in attendance radiated with joy and excitement for the new Mr. & Mrs. After a long year, spent mostly apart, the excitement of once again joining together in the act of celebration was palpable. It brought tears to my eyes to see the joy on people's faces as they were reunited with friends and family to celebrate.
Sadly, there were some who were not in attendance for Andrew & Lacey's big day. But they found a way to honour them. Adorning her beautiful, richly coloured bouquet that included double roses and other decadently coloured flowers was a small, gold pin. This pin held special meaning to Lacey, as it was a representation of her grandfather on her wedding day. Lacey's mother had given this pin to Grandpa Jack on her own wedding day. Unfortunately, Lacey's grandfather passed away before she & Andrew got married, but she held this special reminder of her Grandpa Jack close to her throughout her wedding day.
Bridal parties are usually comprised of friends and family who are closest to the bride & groom. Siblings, cousins, friends and anyone in between who are those that you can't imagine your life without! We love a good bridal party- one that doesn't take itself too seriously and is always game for a laugh. Well, the bunch that Andrew & Lacey had gathered together as their bridal party was amazing! Laughs were abundant, and we were welcomed into the fold, with arms wide open, just like we were 'one of the gang'! Thank you for making the day so much fun!
Andrew & Lacey, congratulations again on your marriage! We know that this day may have taken a long way around to finally arrive, but it was so well worth the wait! We are so thankful that we could be part of it. We wish you the richest blessings on your marriage as you begin your life together as husband & wife!
(related: Andrew & Lacey – Engagement)
xoxo
Cam & Courtney
{ Andrew & Lacey – Wedding 2021 }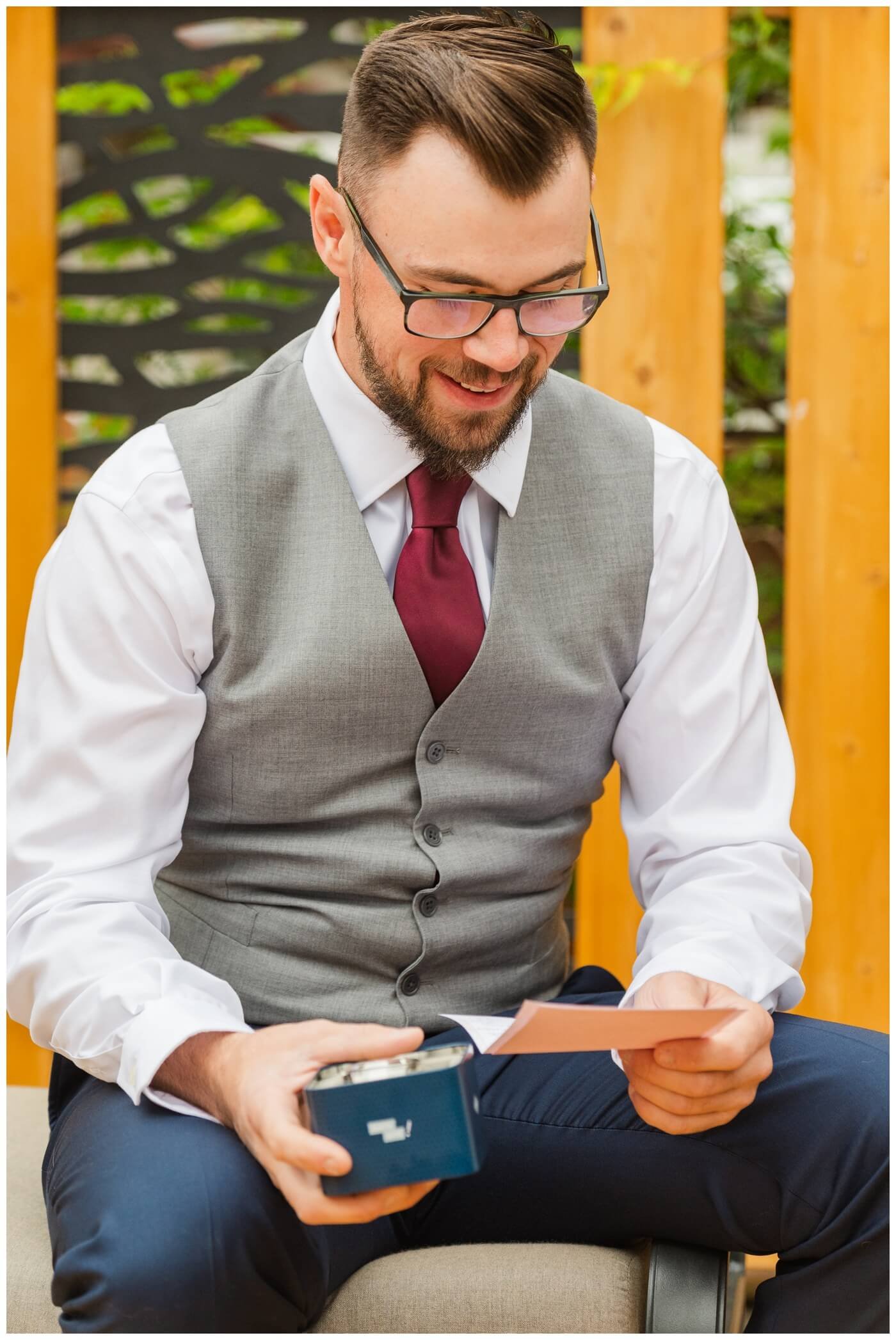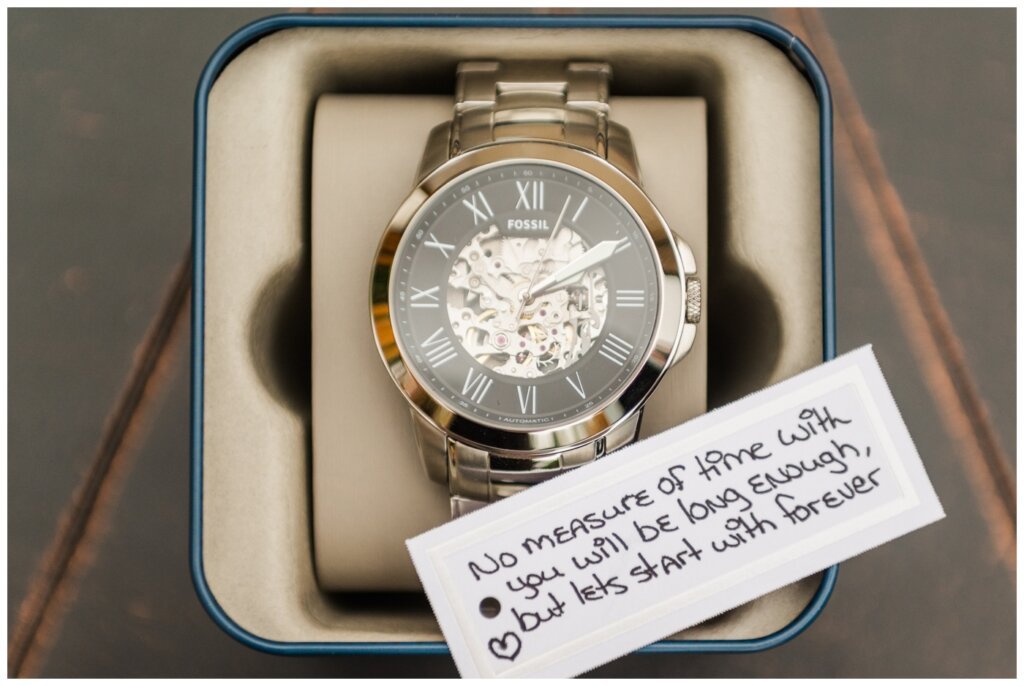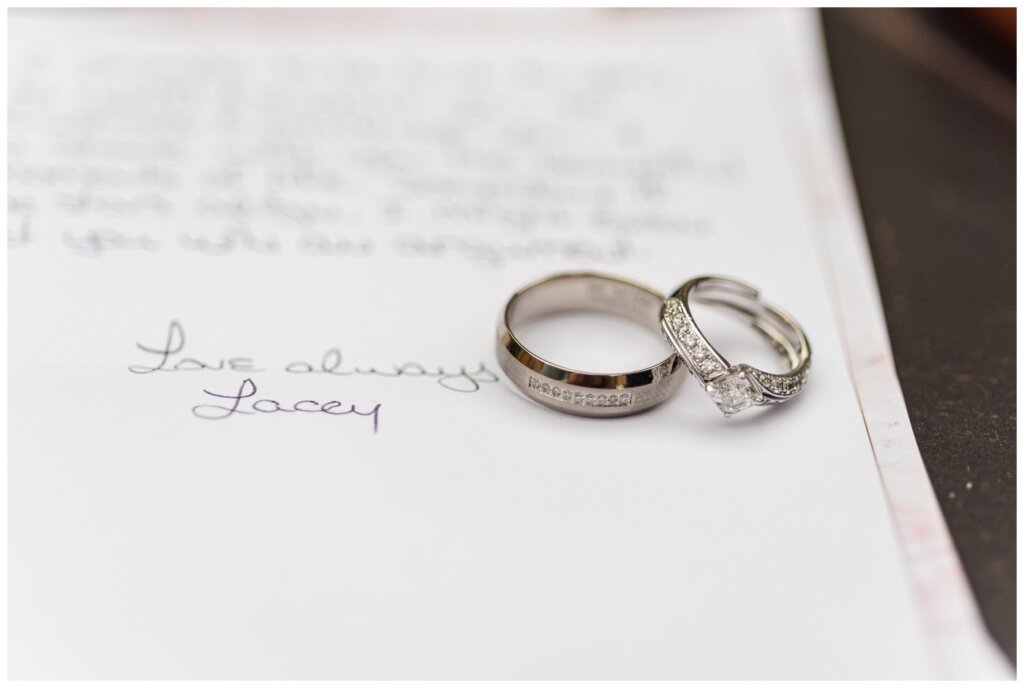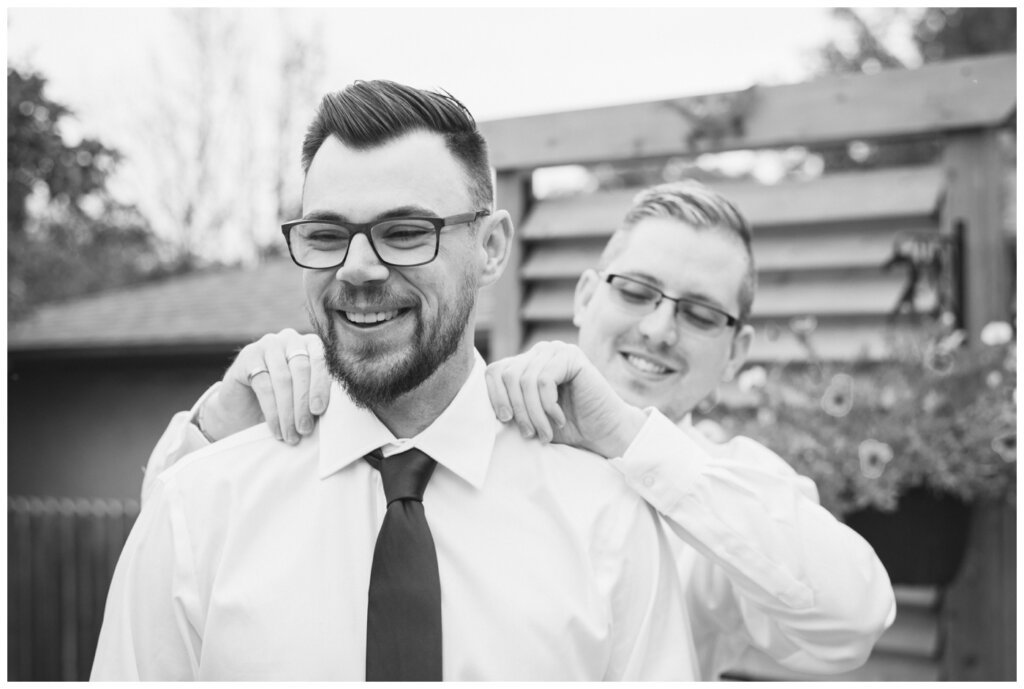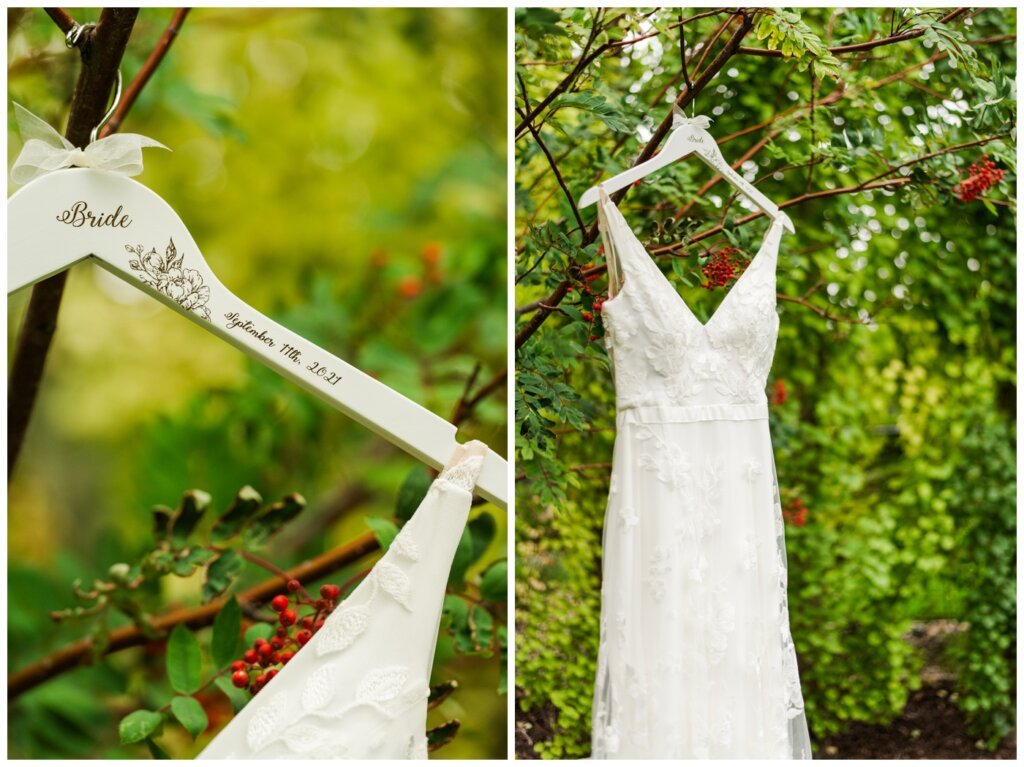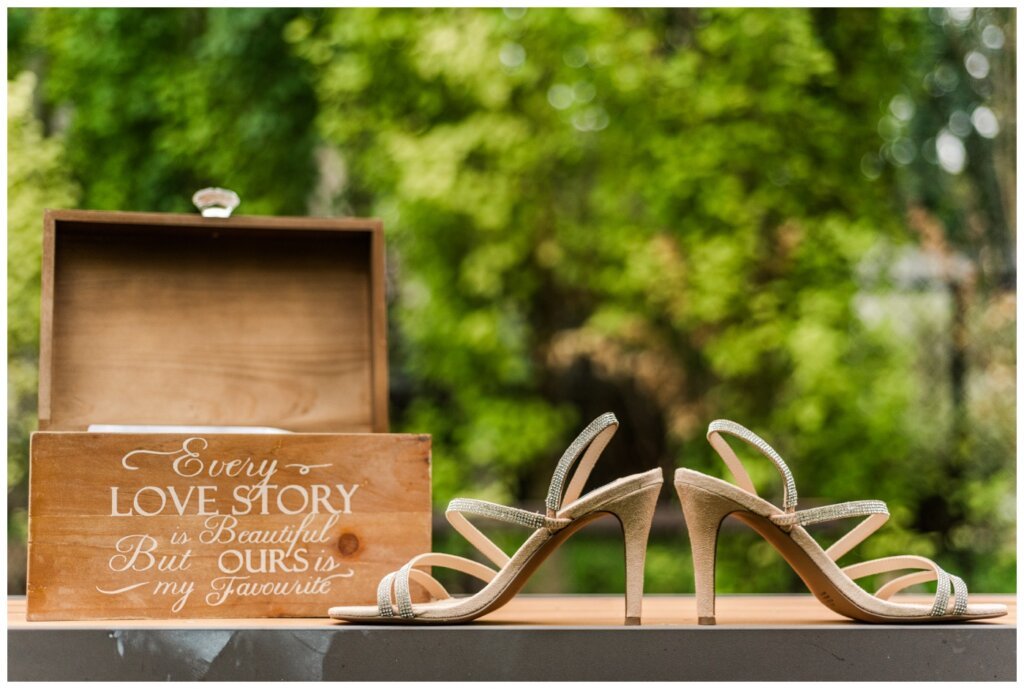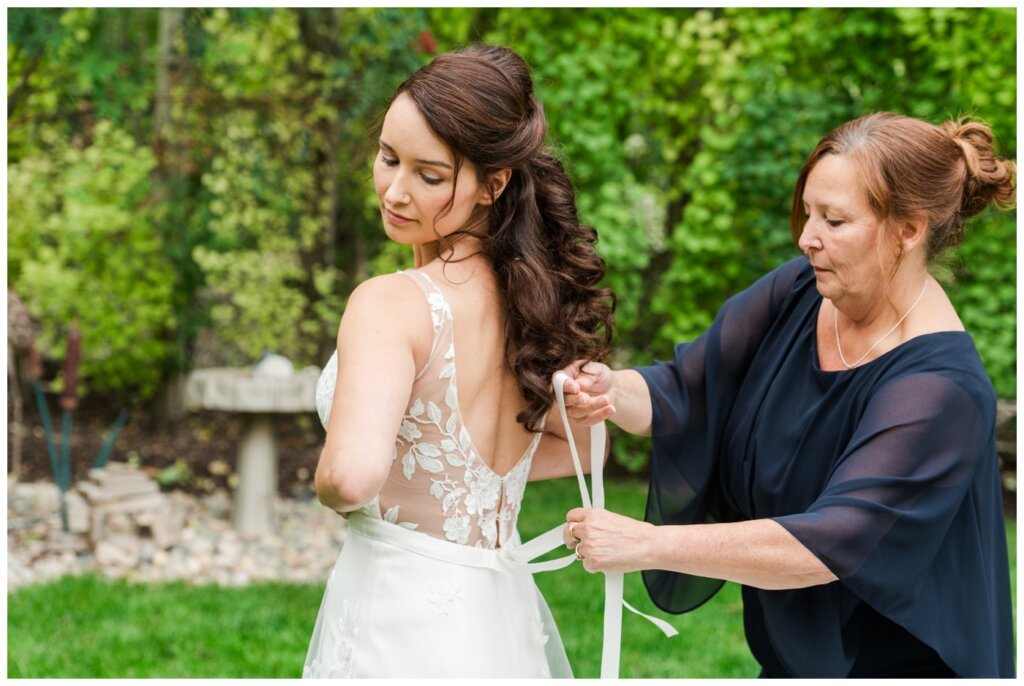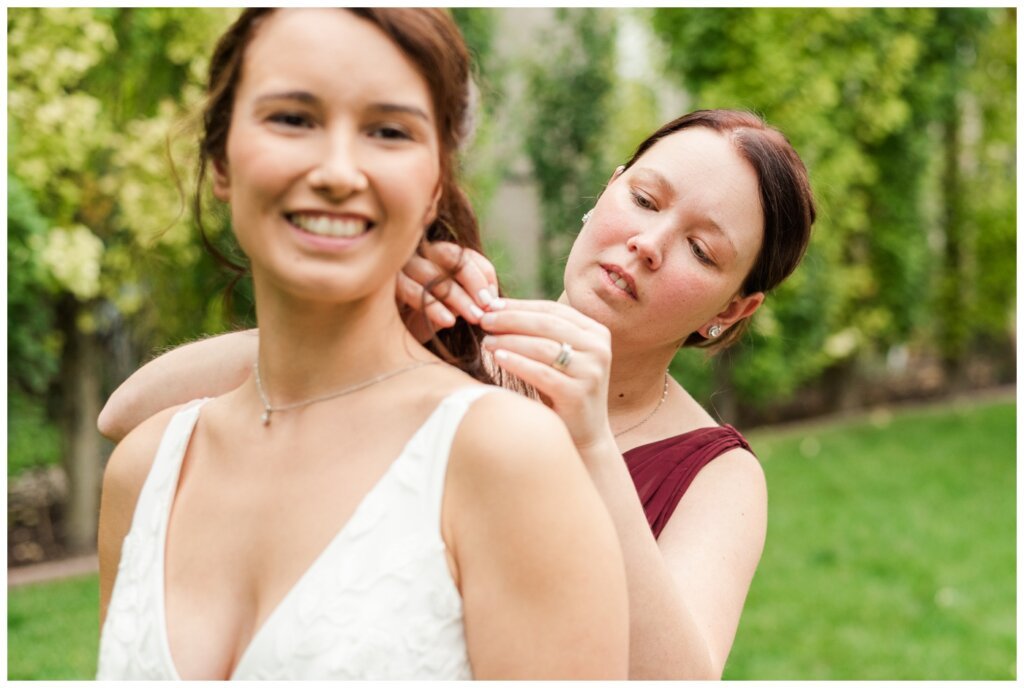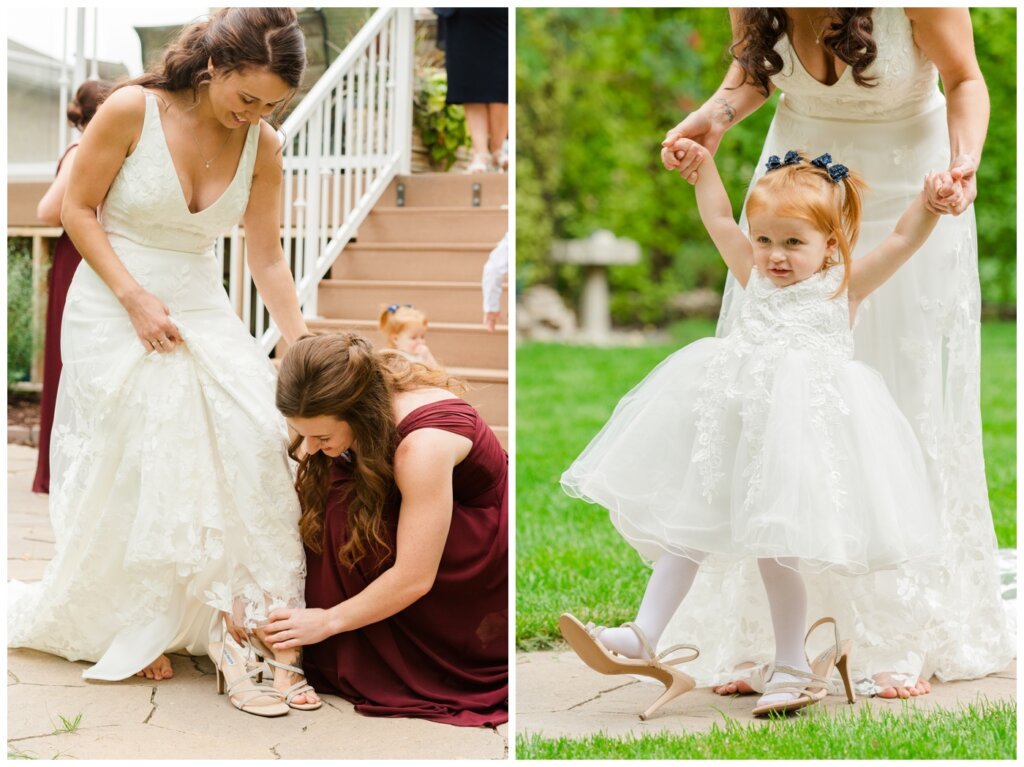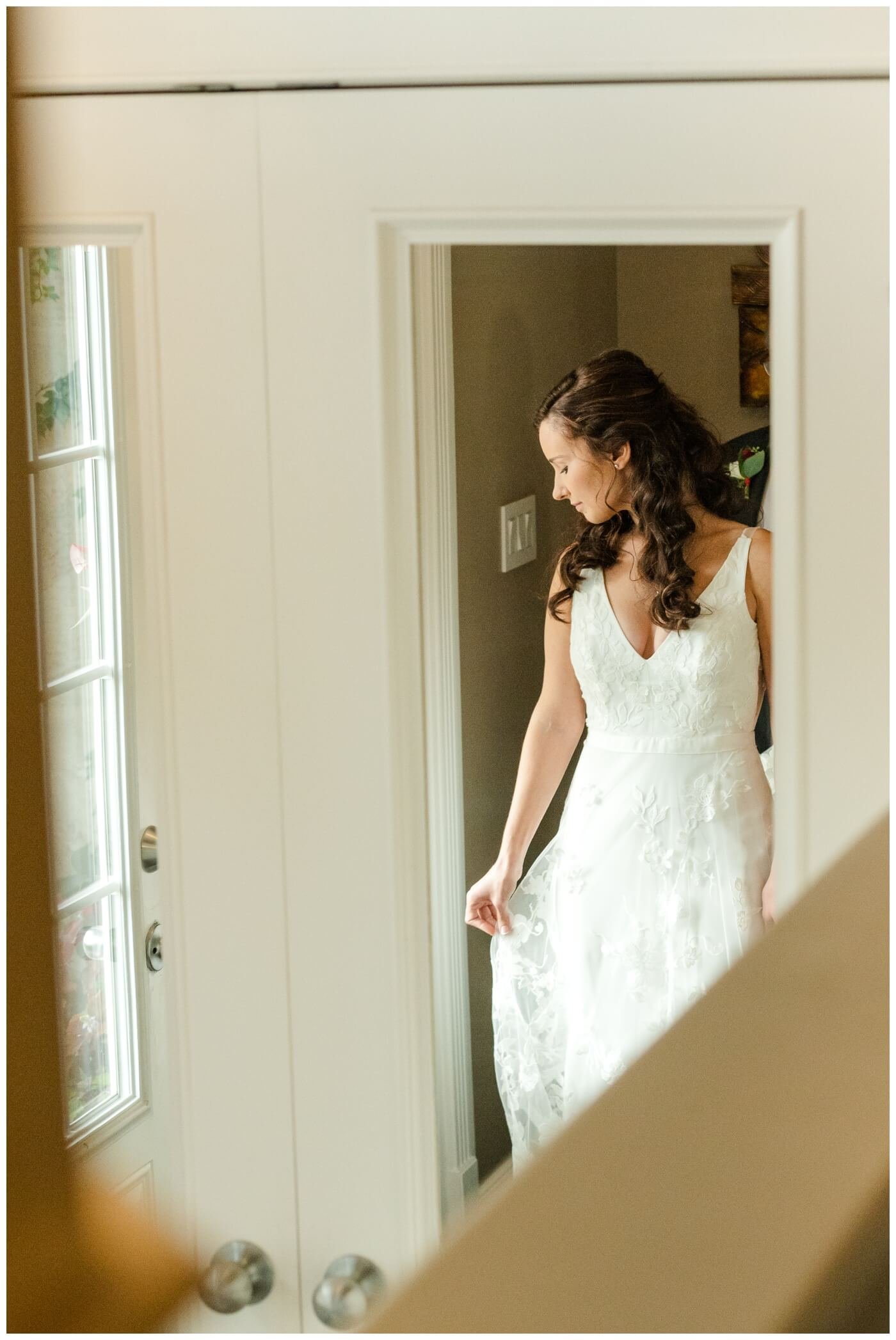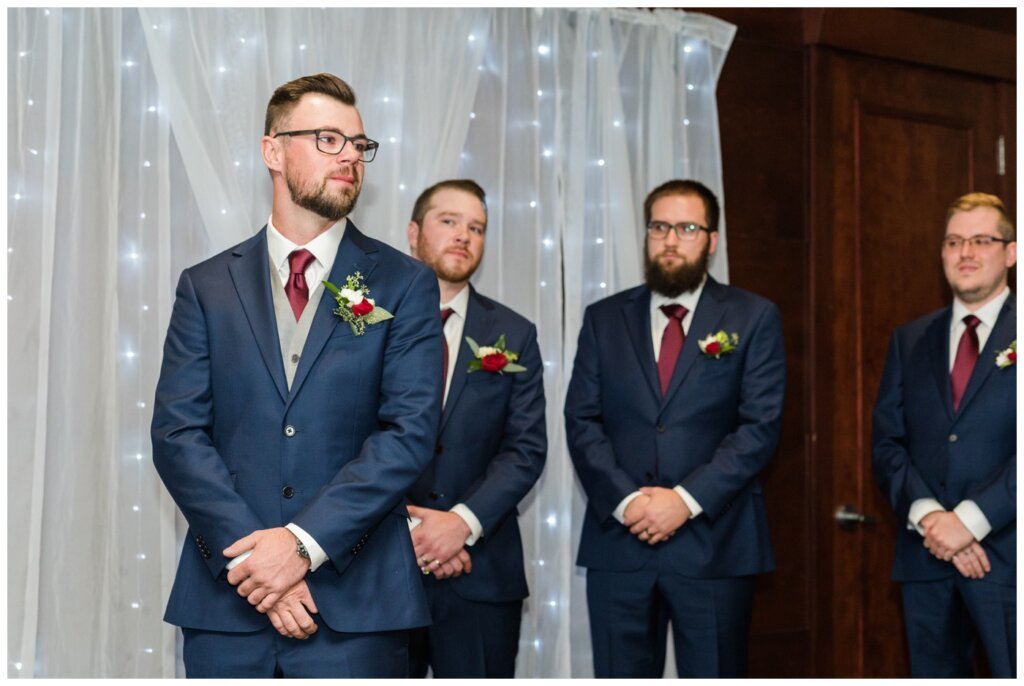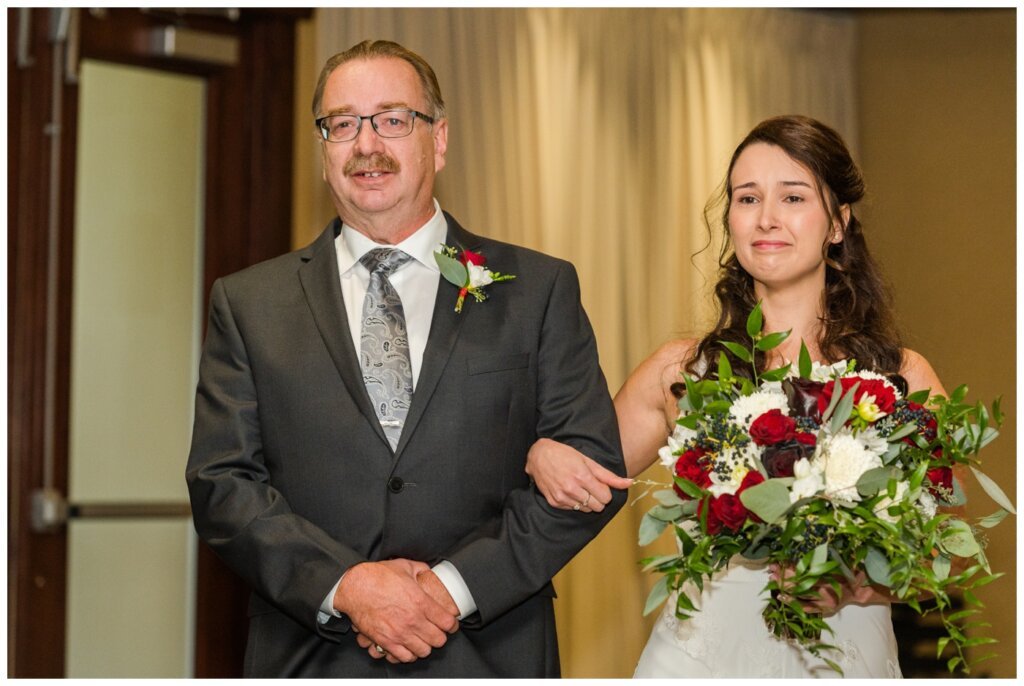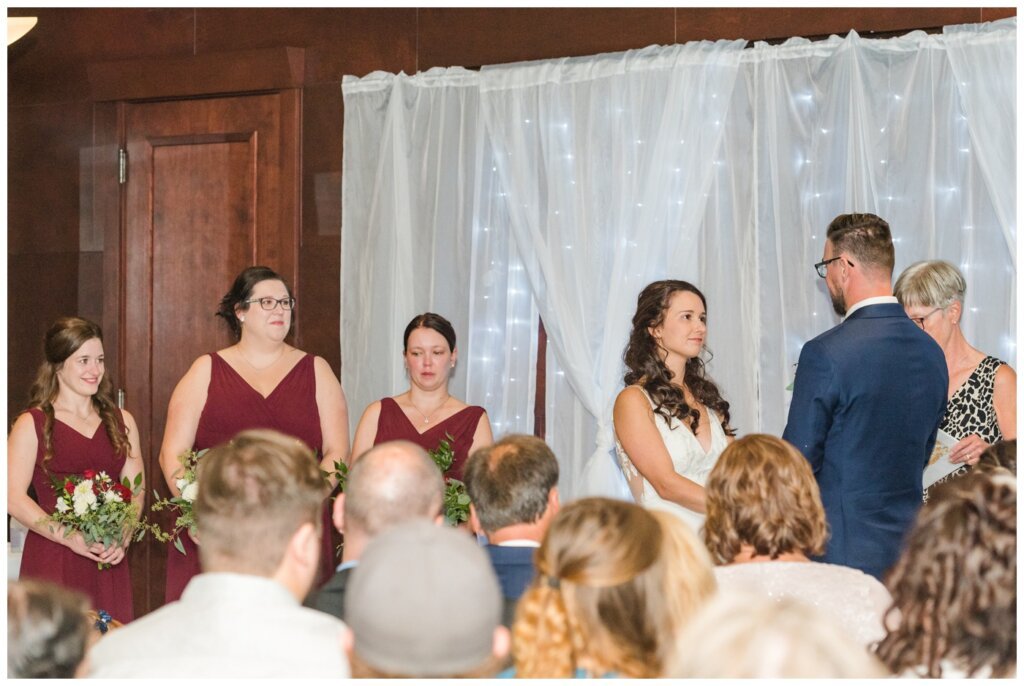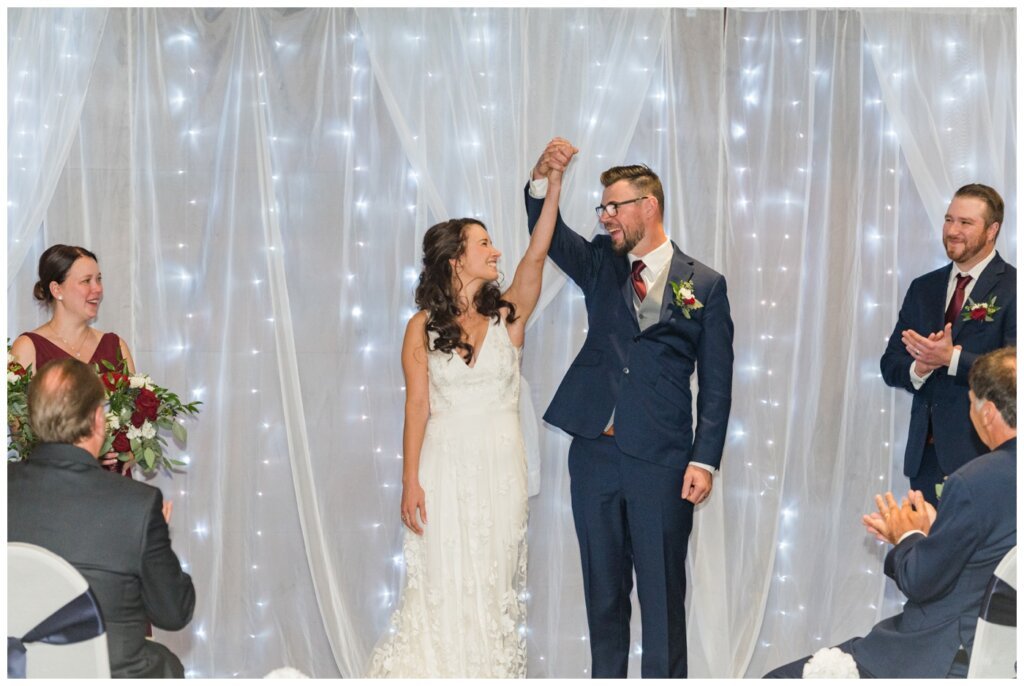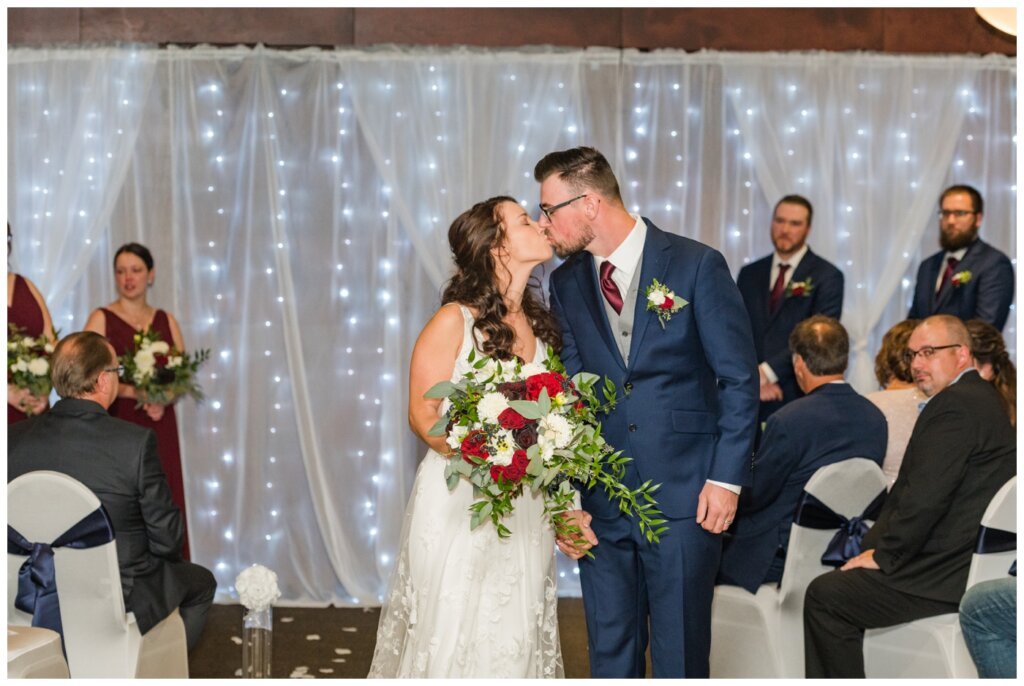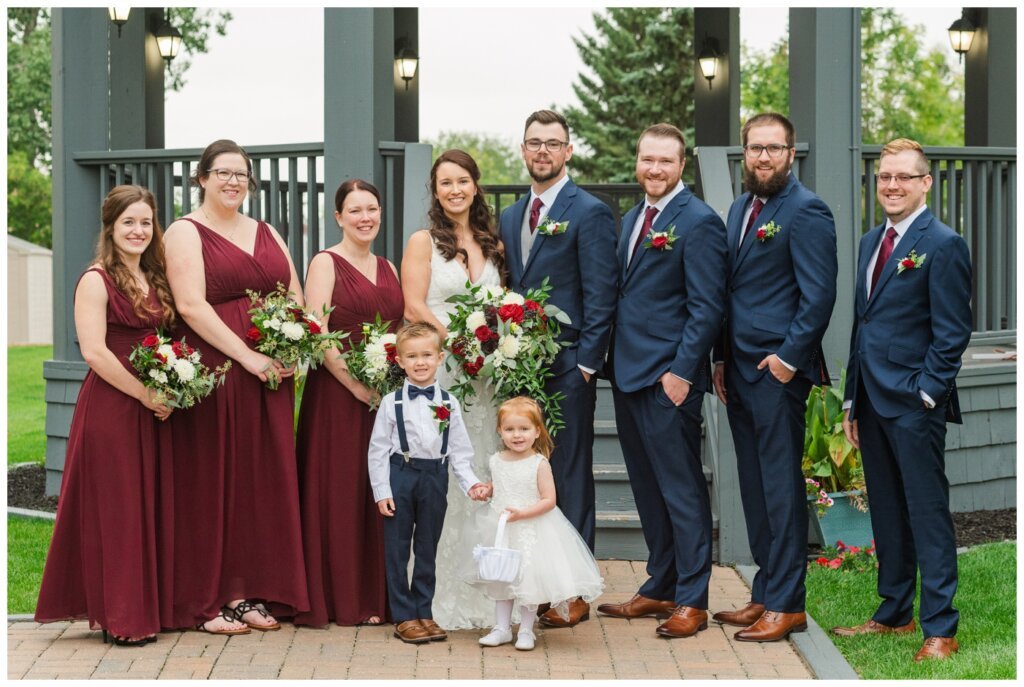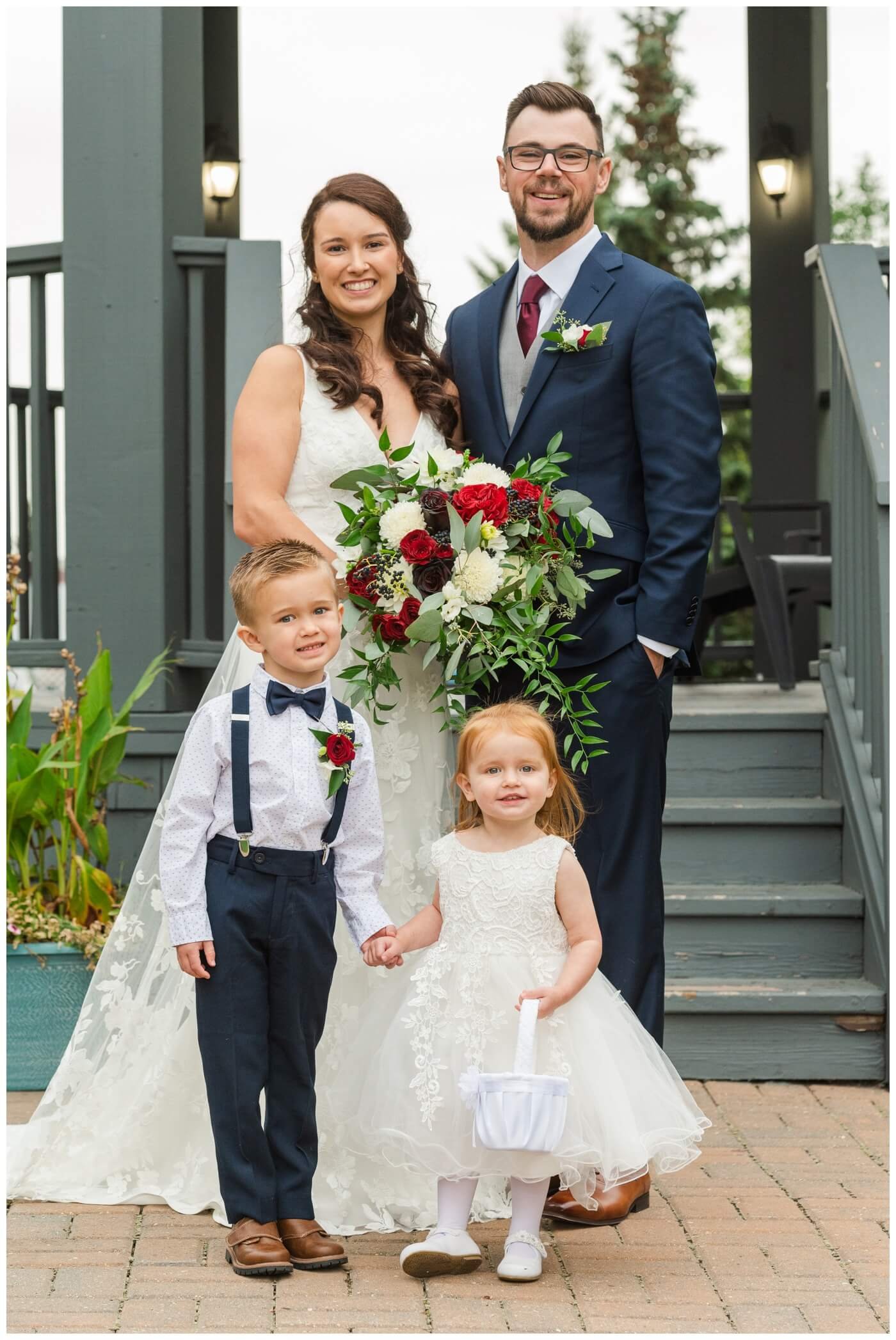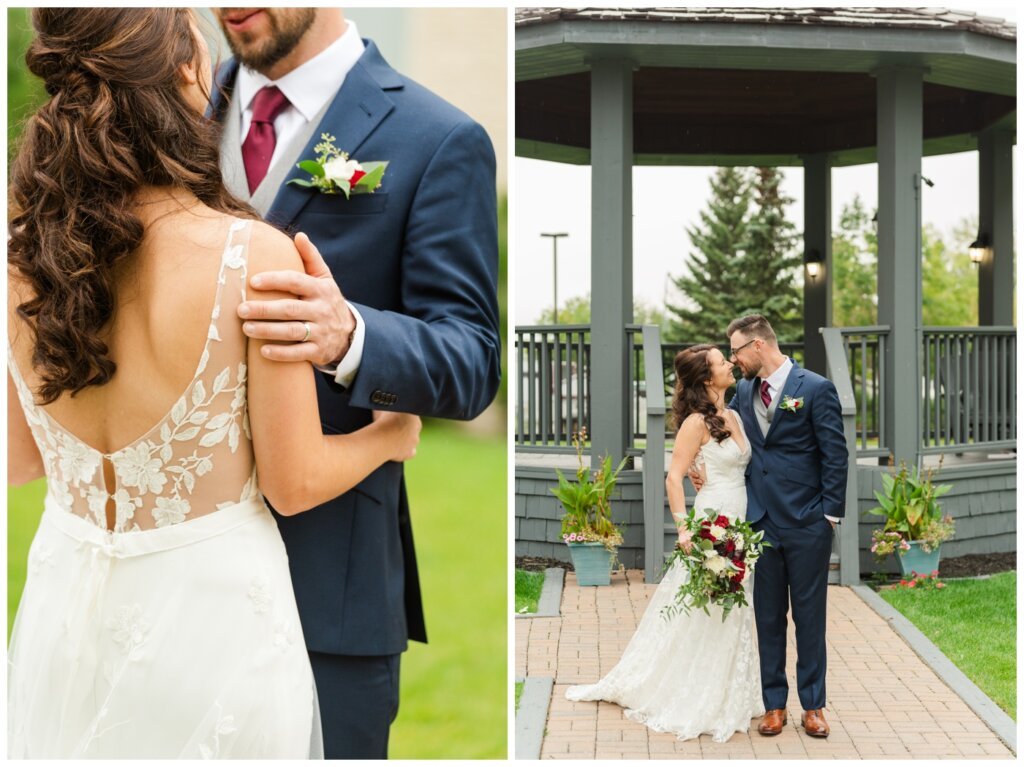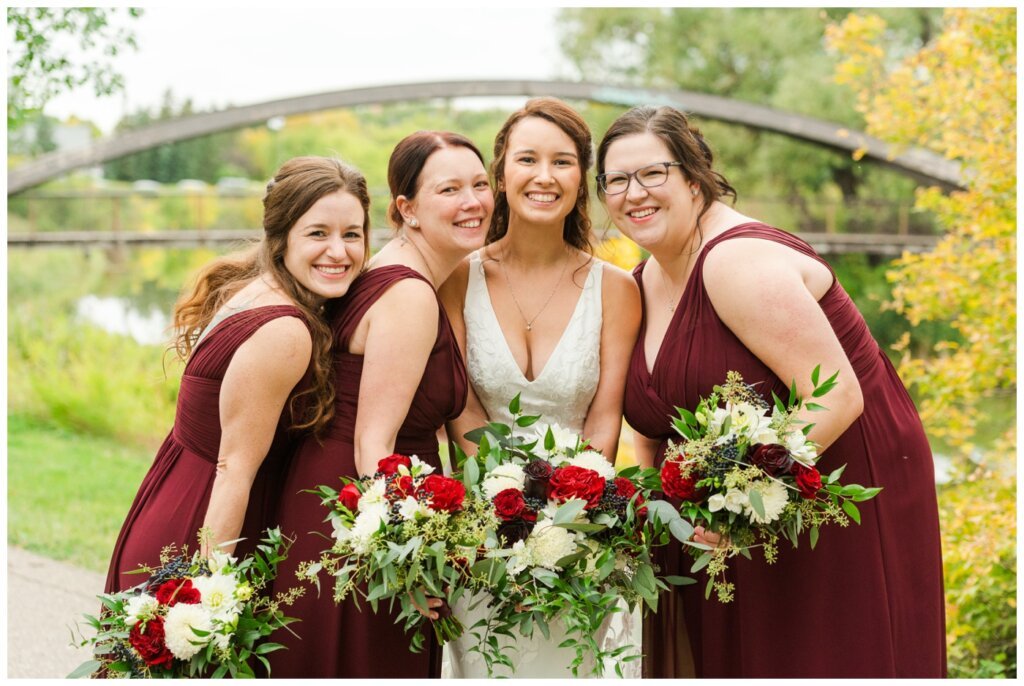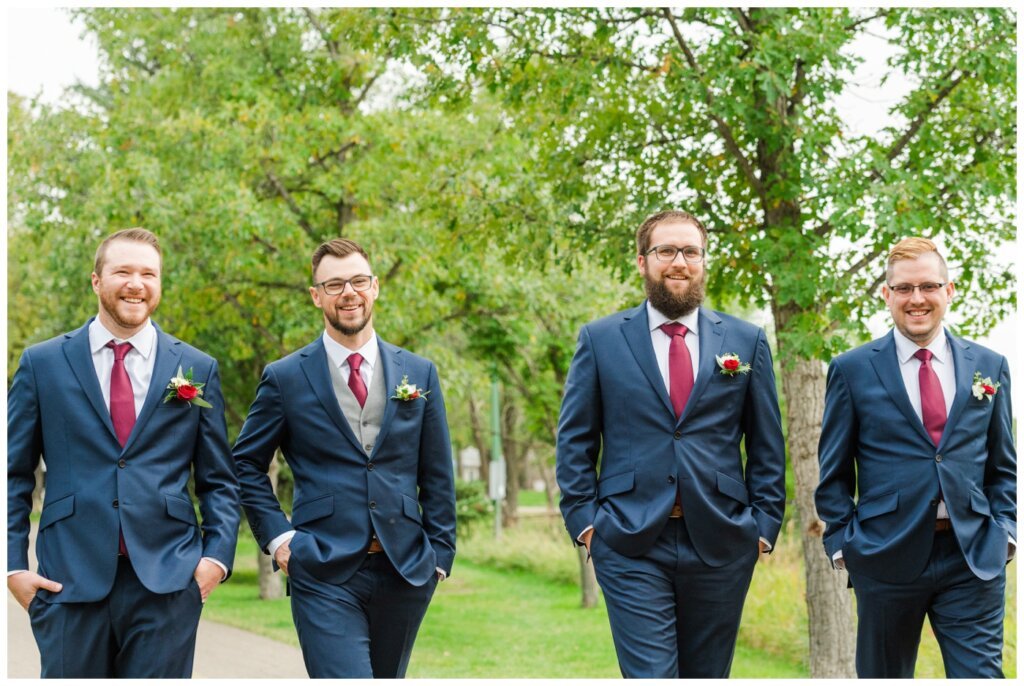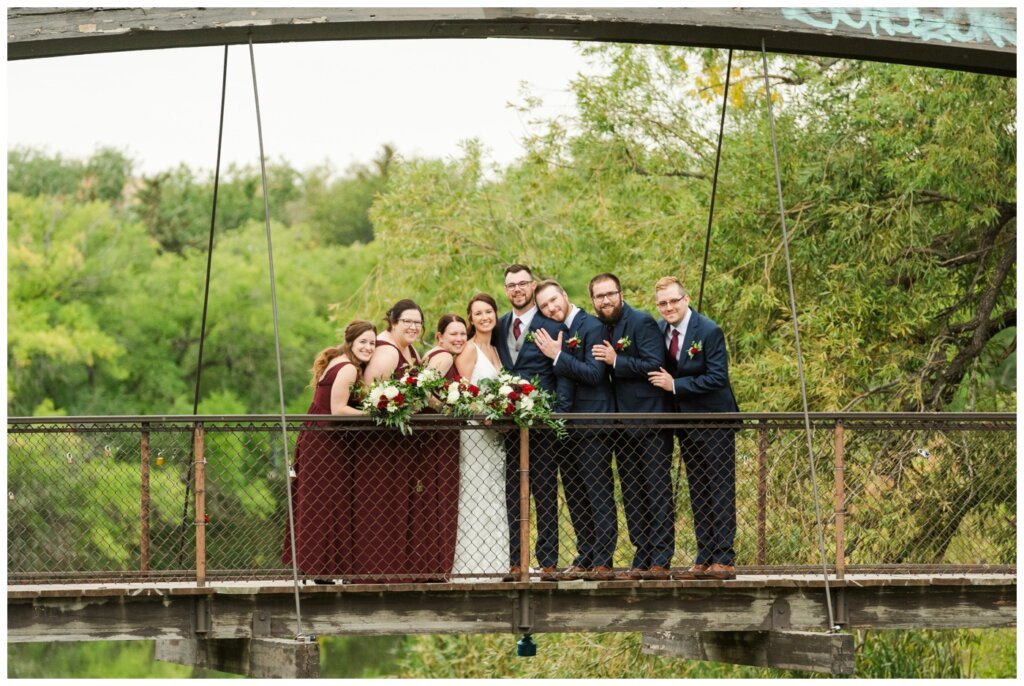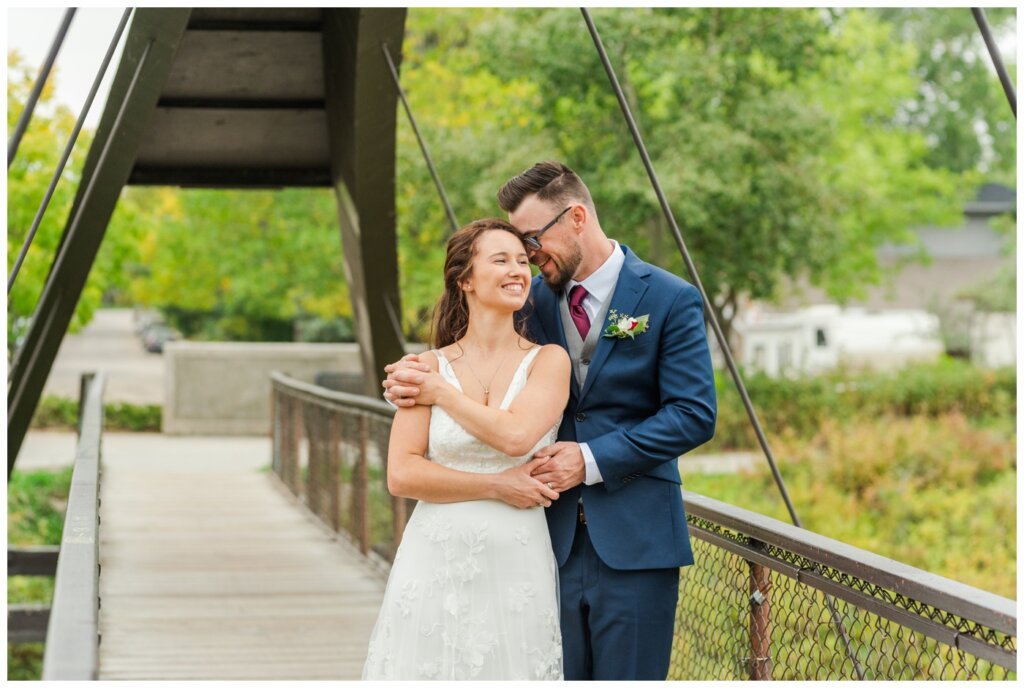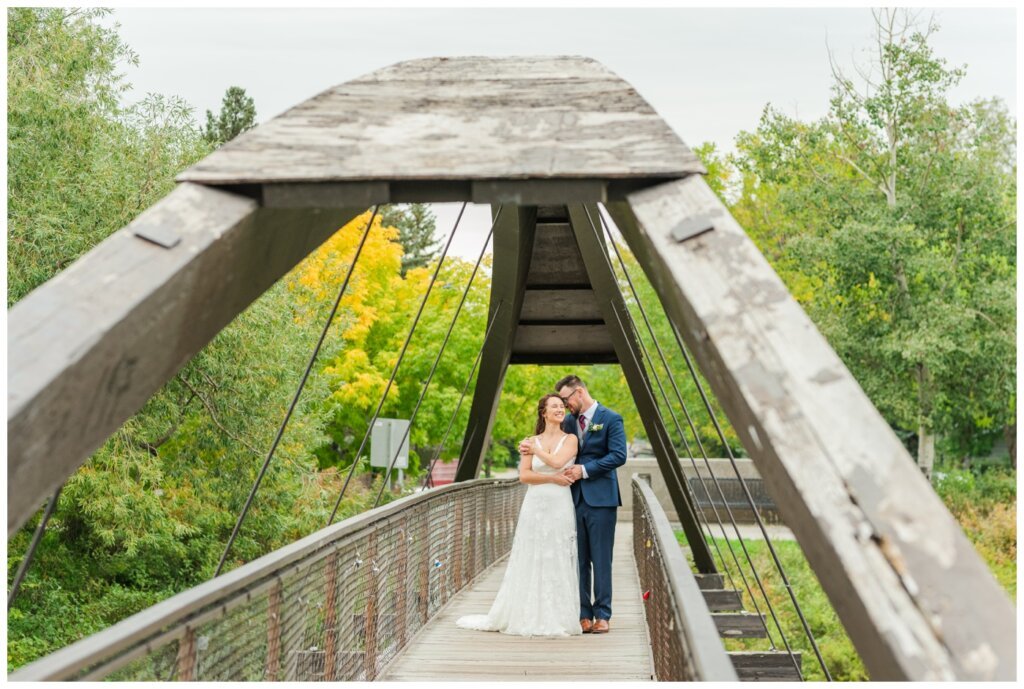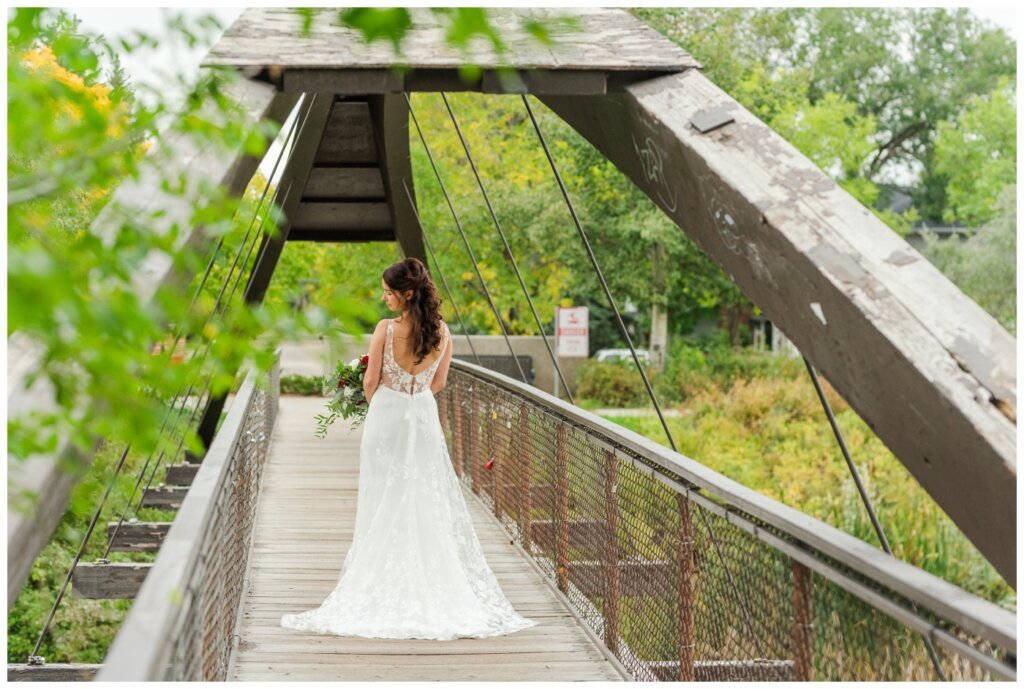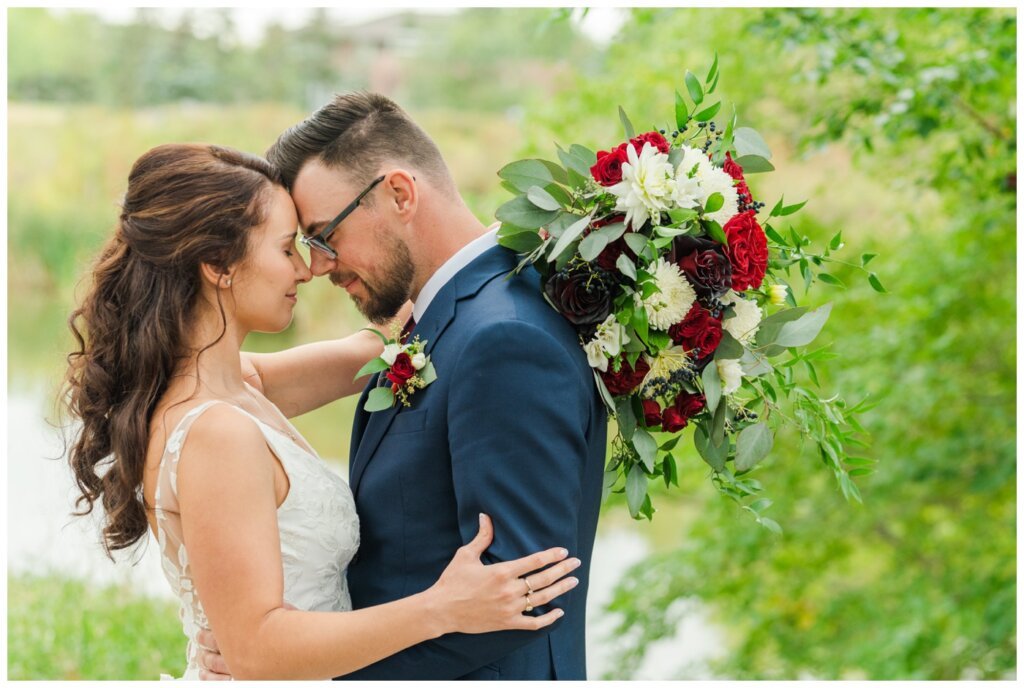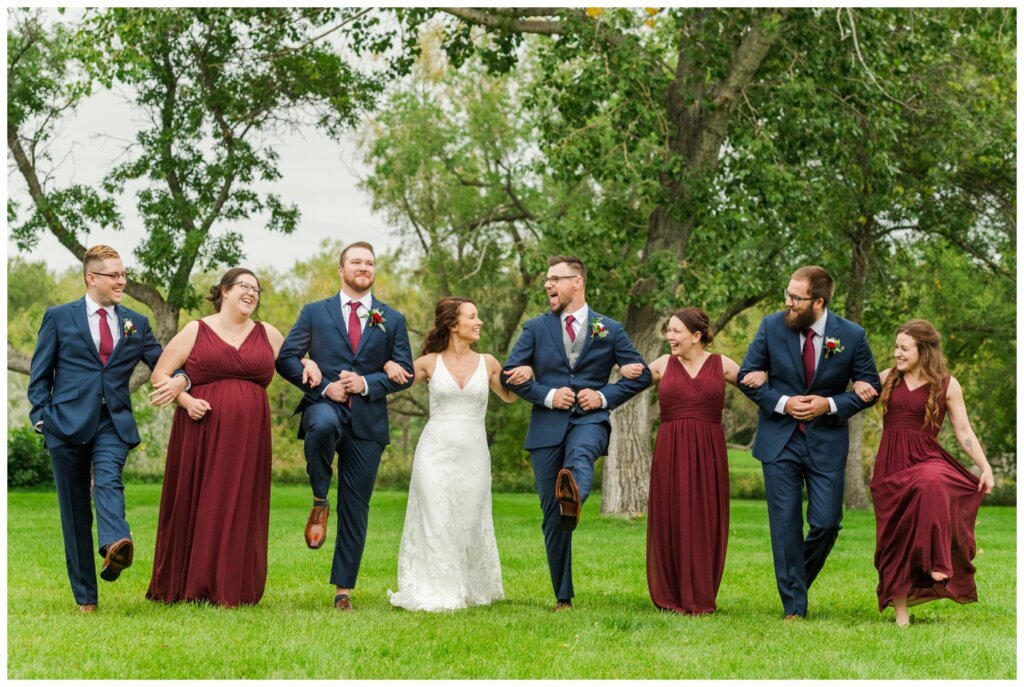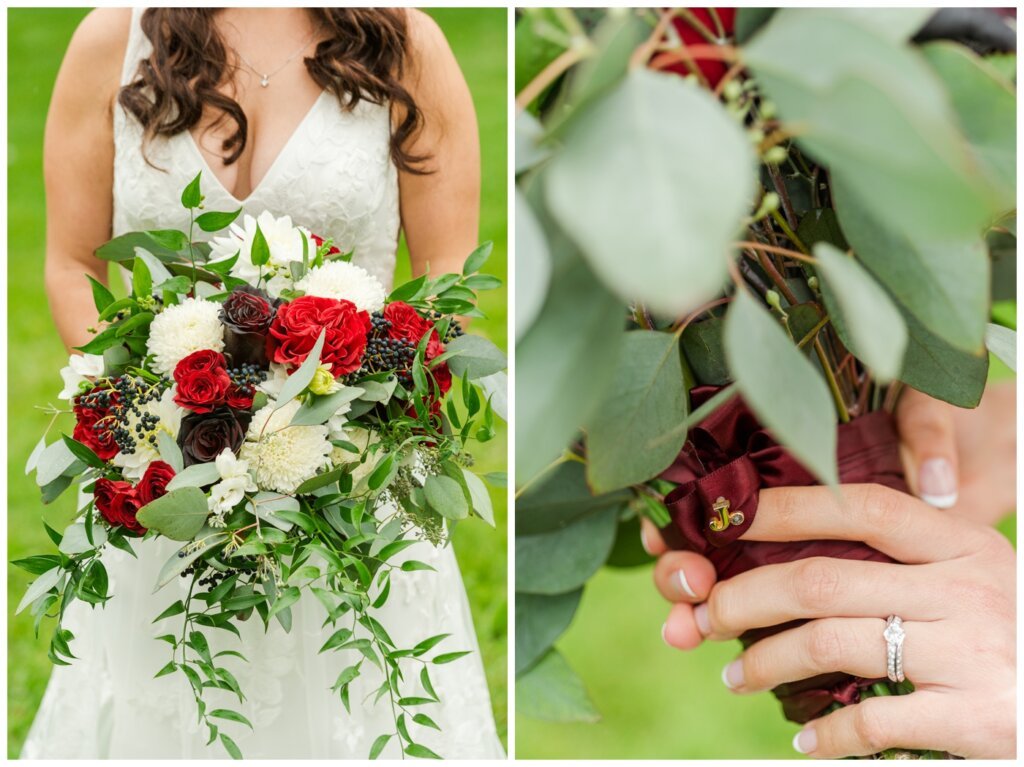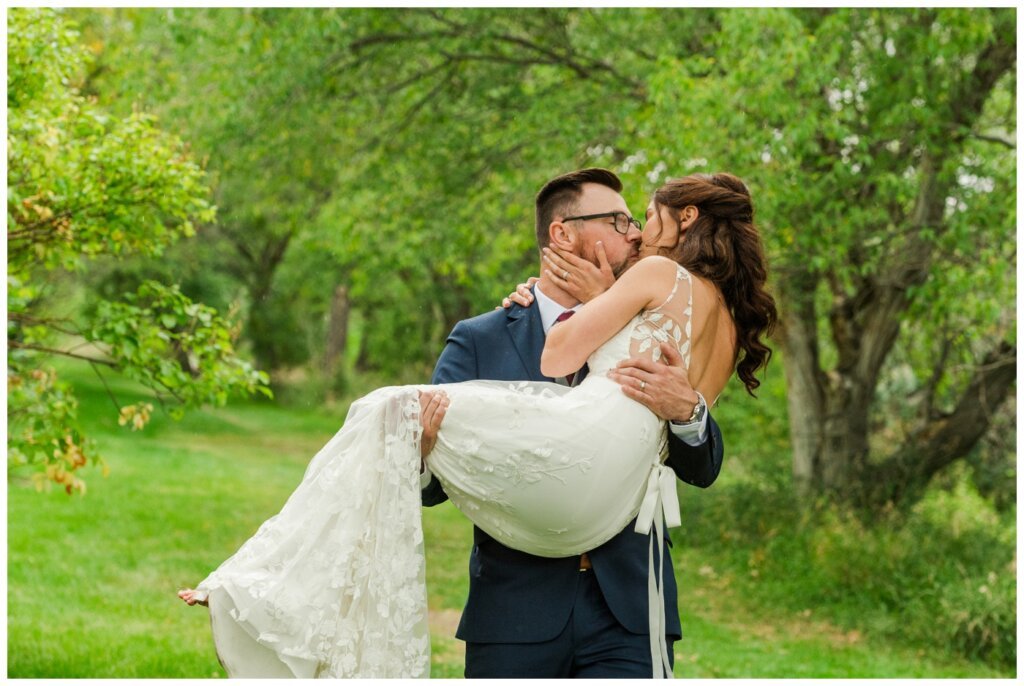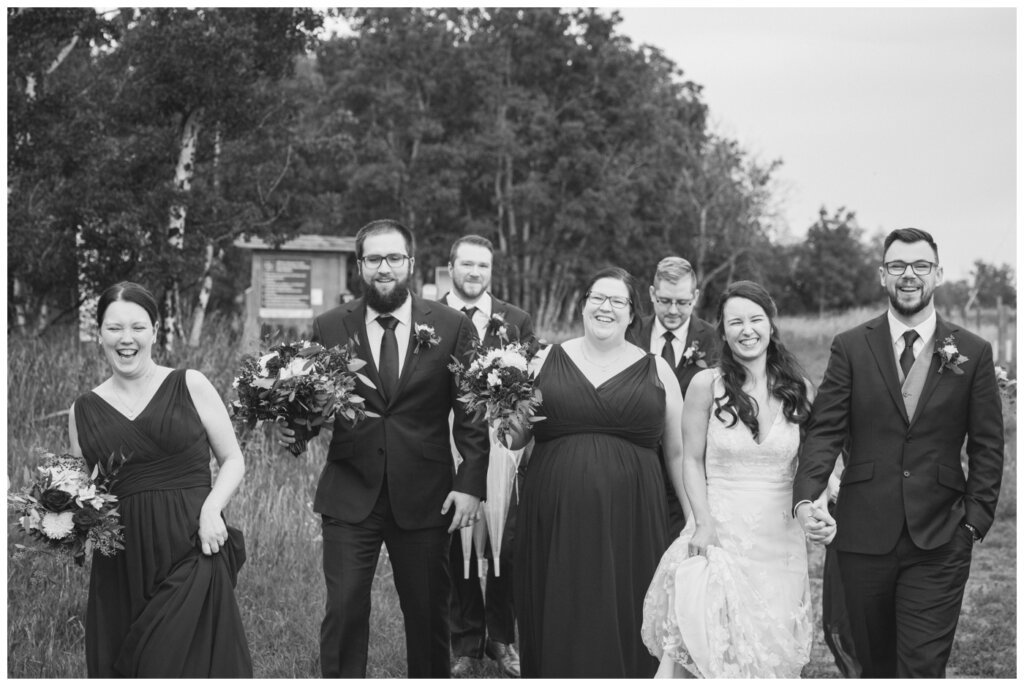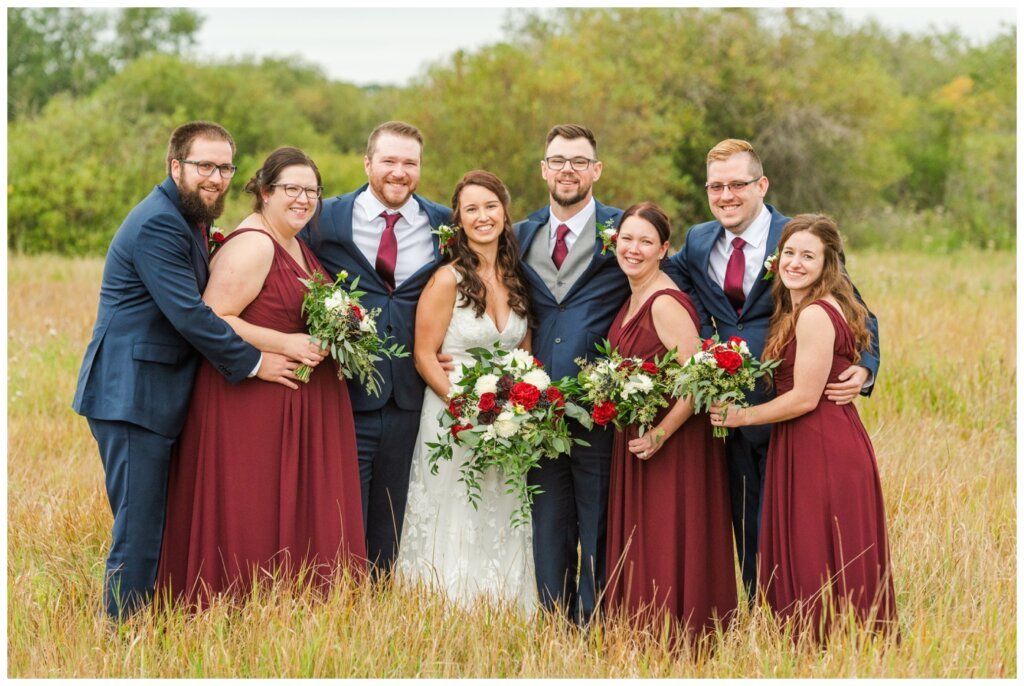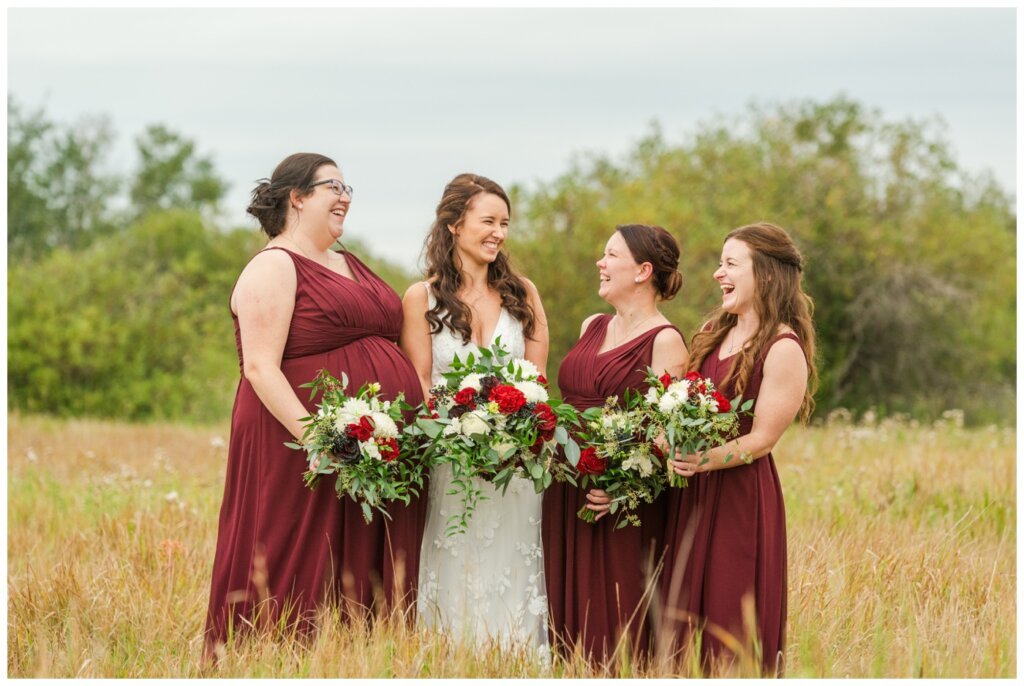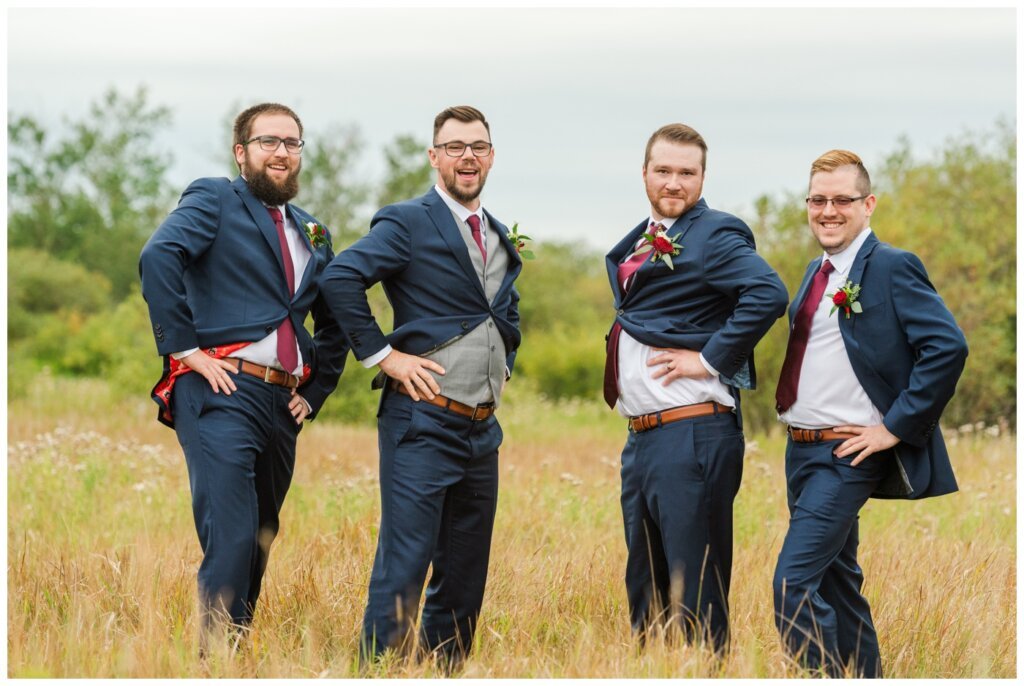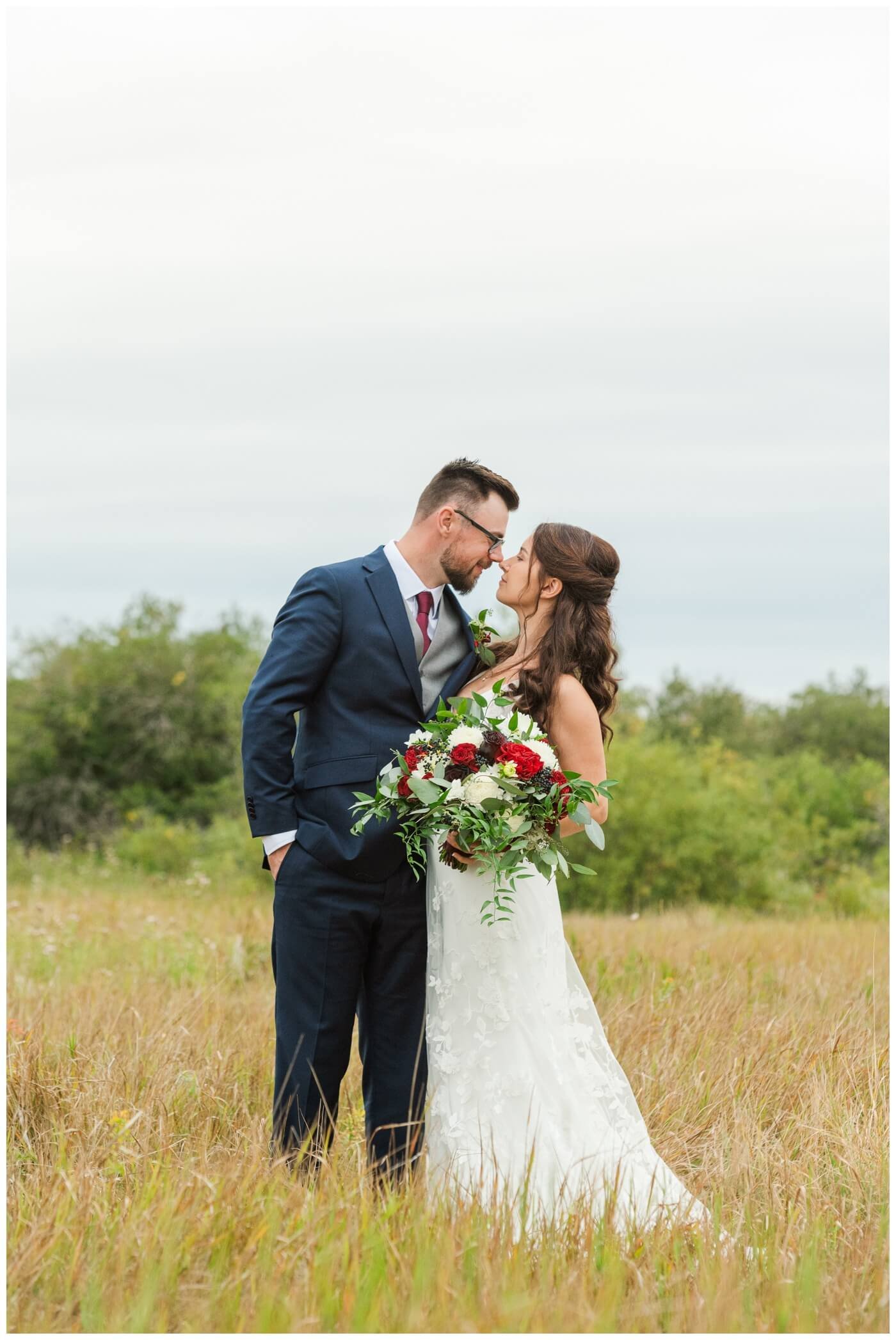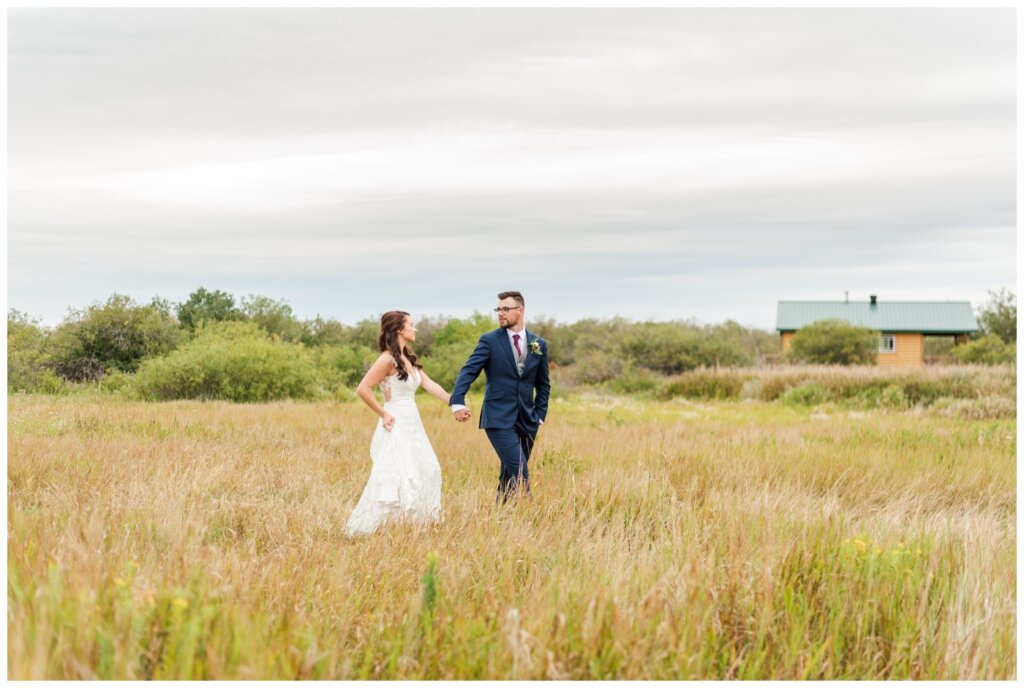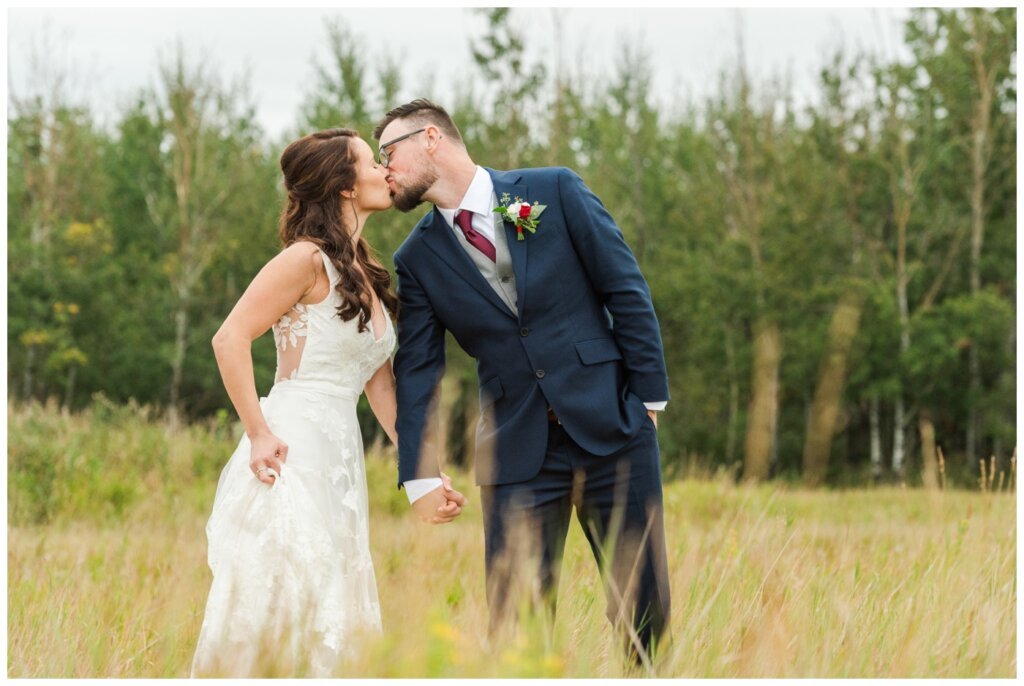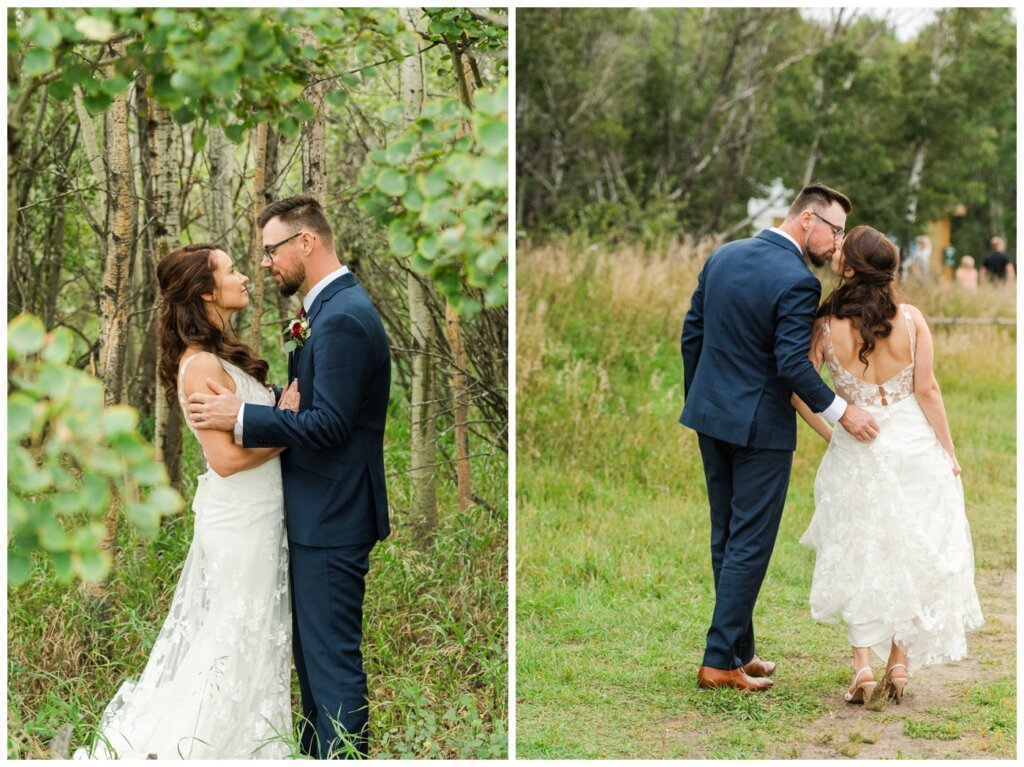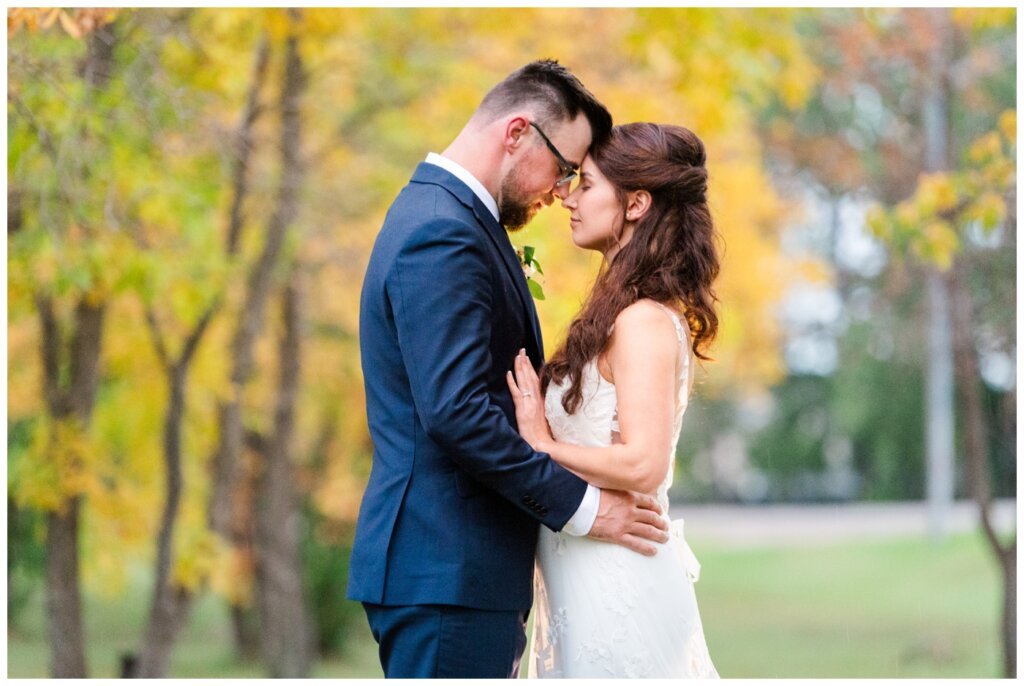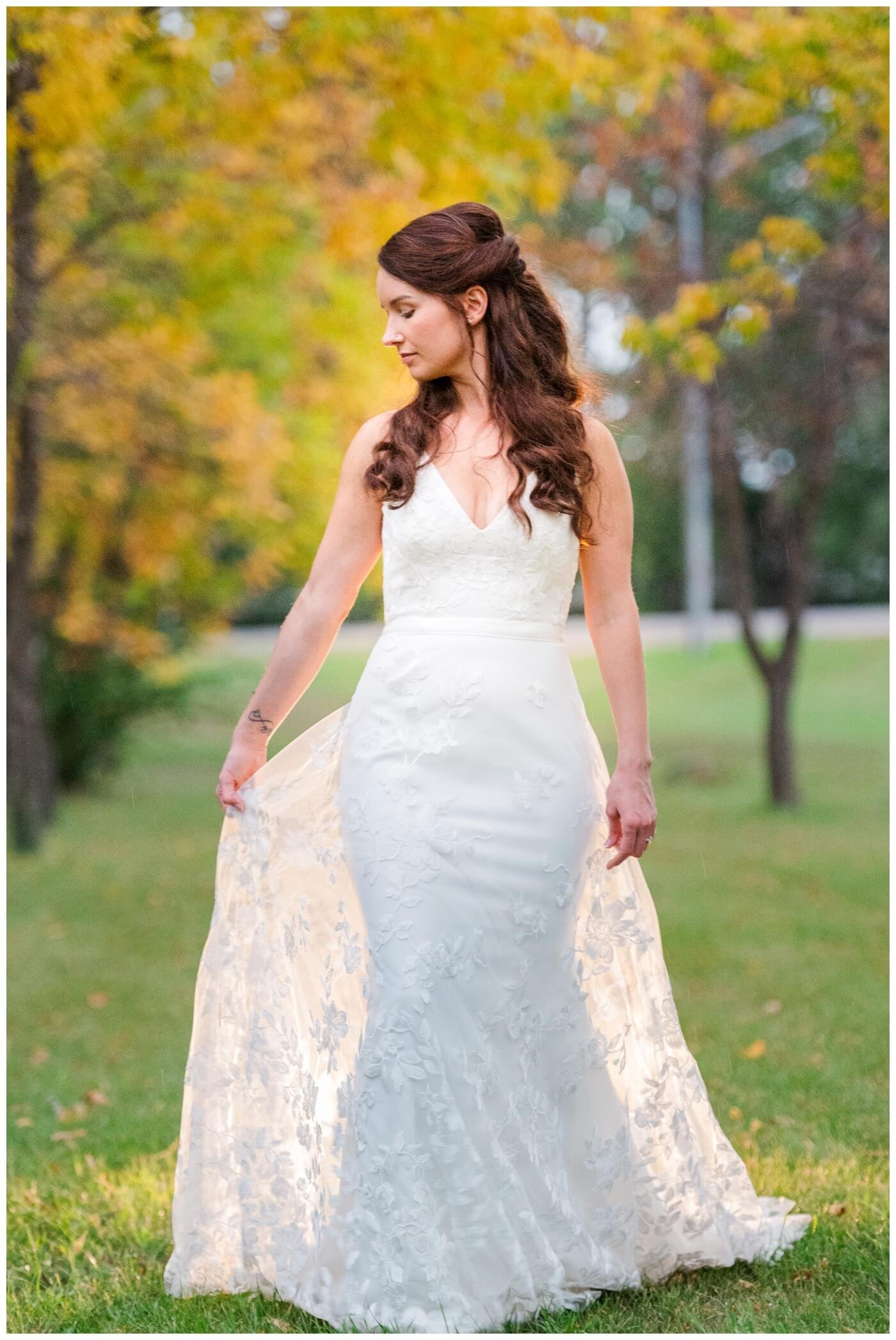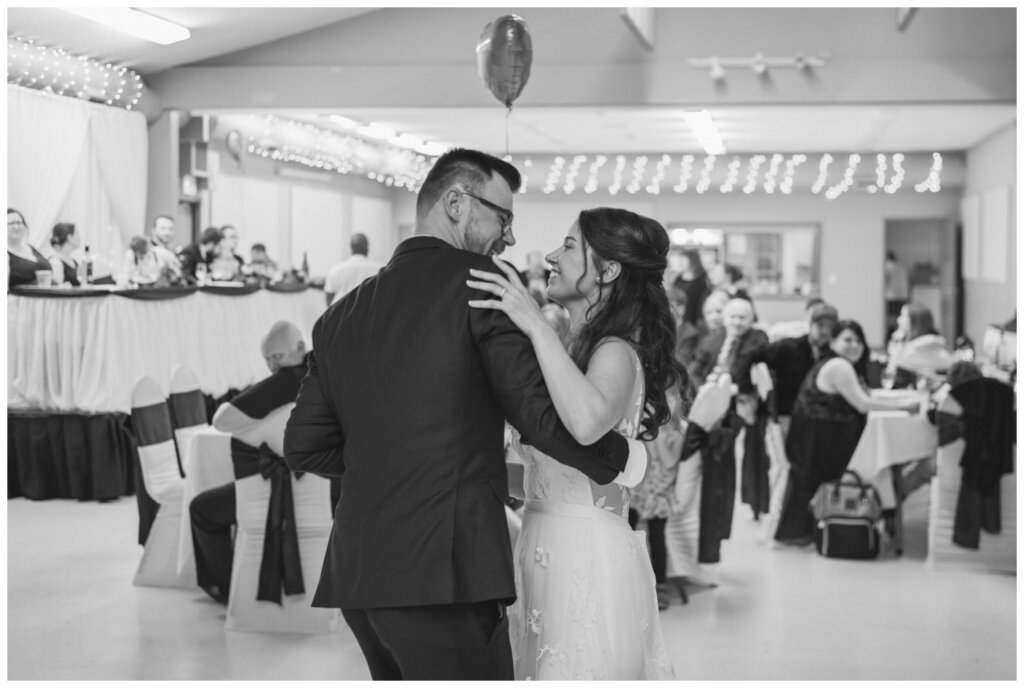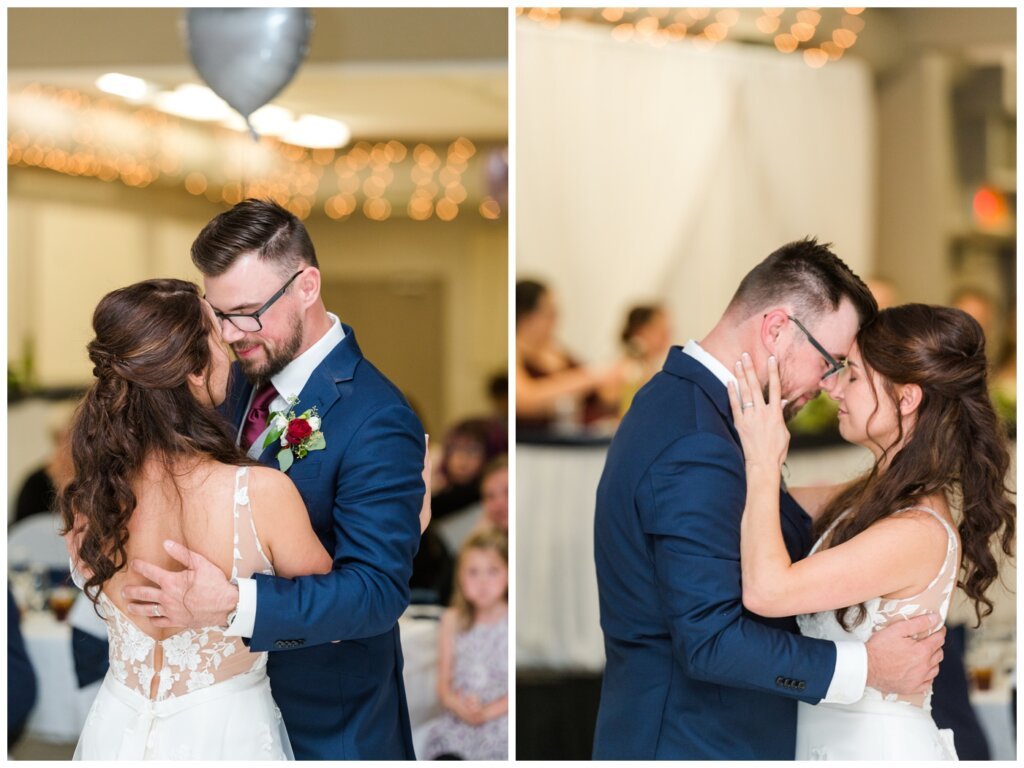 Wedding Vendors
Bride's Hair: Perimeters Studio
Bride's Shoes: Steve Madden
Bride's Dress: Sweet Pea & Noelle | Anais Anette
Bridesmaid Dresses: Newline Fashions & Bridal
Wedding Rings: Victoria Jewellers
Flowers: Wascana Flower Shoppe
Groom & Groomsmen Suits: Moores Clothing For Men | Joseph Abboud
Ceremony Site: Sandman Hotel & Suites Regina
Reception Site: White City Community Centre
Party Bus: Peek-a-Boo Limousines
DJ & Photo Booth: Platinum Music Services
Catering: Joe's European Deli
Officiant: Barbara Jones
Videographer: Whitetail Films